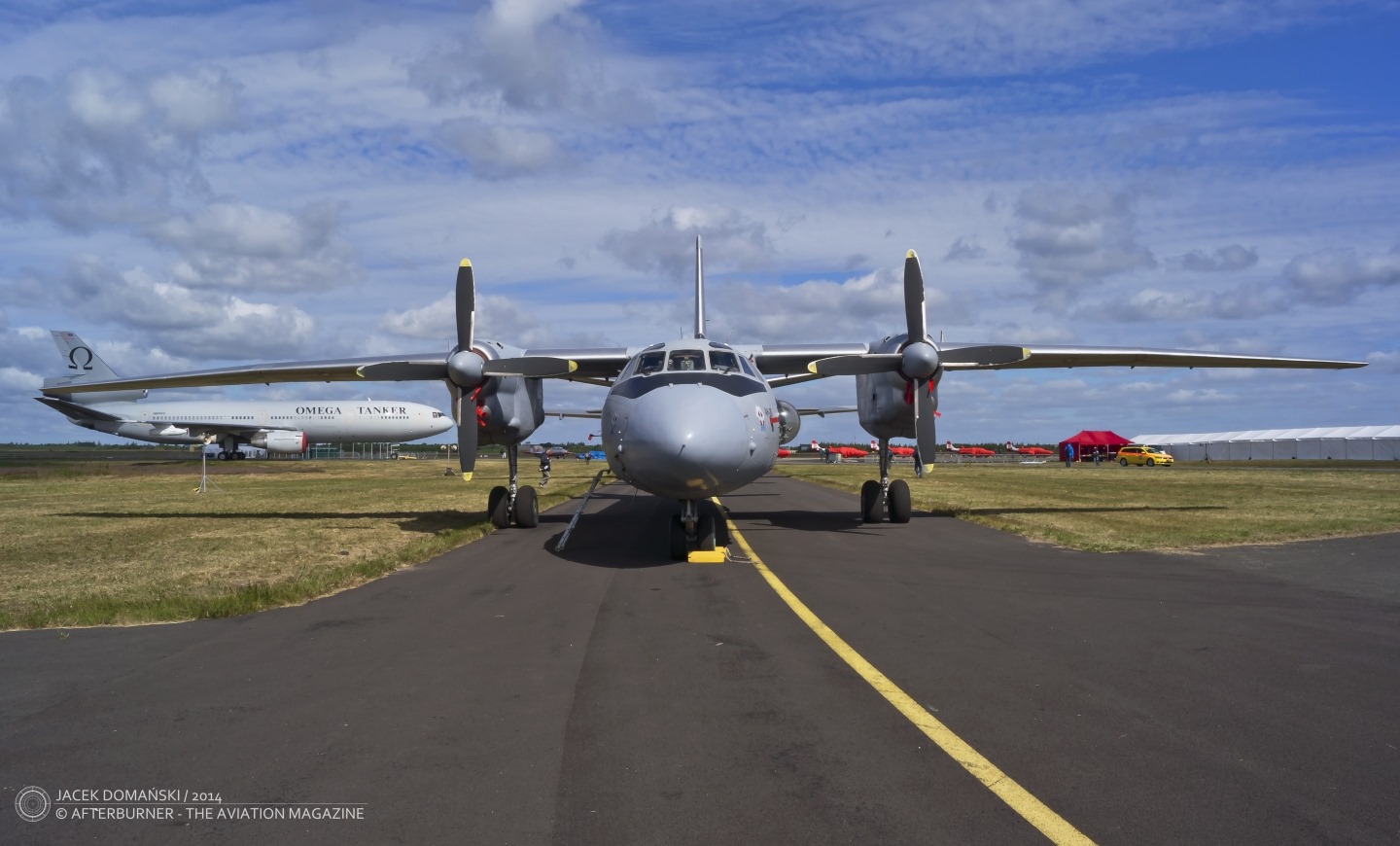 Oleg Konstantinovich Antonov (Олег Константинович Антонов) was born.
Oleg Antonov was one of the most famous aviation designers, later becoming the first director of worldwide known aircraft manufacturing company and construction bureau, that were nowadays named after him – the Ukrainian ´Antonov State Enterprise´ (formerly also known as Aeronautical Scientific-Technical Complex).
Despite being known for designing a series of passenger and cargo aeroplanes (including An-3, that to this day remains the biggest single-engine biplane in the world), Oleg Antonov started his career of aircraft designer from gliders.
Yet being 17, he founded the ´Amateur Aviation Club´ and next joined the ´Organization of Friends of the Air Force´. OKA-1 ´Pigeon´ was the first glider designed by Antonov and is also connected with his first success, as flying the ´Pigeon´ he won a competition organized in Moscow.
In 1930, after graduation from the Kalinin Polytechnical Institute in Leningrad, Oleg Antonov continued with designing gliders. Next year he became the chief designer at the Moscow Glider Factory and designed there 30 gliders, such as Standard-1, Standard-2, OKA-6 and a glider named ´The City of Lenin´. Due to the requirements, that all the pilots of the Soviet Union had to begin their flying from gliders, the factory was producing up to 8,000 gliders per year.
When the factory was closed in 1938, Antonov became a chief designer for the Yakovlev Design Bureau and then in 1940, he established and managed a design bureau in Leningrad. During the World War II years, Antonov designed a biplane glider, able to airlift tanks and named KT (Kryl'ja Tanka / Winged Tank). He returned to Yakovlev´s bureau in 1943 and was responsible for improving the series of Yak fighters.
Shortly after the war, having Yakovlev´s approval, Antonov started to work on his own. On 31st May 1946 he became the head of newly re-designated aviation facility in Novosibirsk, which was later known as Antonov Research and Design Bureau and moved to Kiev, Ukraine. Additionally, in September of the same year, Antonov became a director of Siberian R&D Institute for Aeronautics.
The first aircraft created by Antonov´s Bureau was SHA-1, agricultural aeroplane designed in 1947 and intended to replace the ´workhorse´ of Soviet aviation – Polikarpov Po-2 utility biplane. New aircraft, known later as An-2, became the icon of Soviet civil aviation and during more than 70 years of operation proved its durability and indispensability in military and civil service.
During his further years as aircraft designer, Oleg Antonov created several popular military and civil aeroplanes, including An-28 turboprop transport aircraft, An-24/26/30/32 civilian and military transport aircraft family, An-12 and An-22 heavy military transport aeroplanes, An72/74 jet aeroplanes, one of the biggest cargo aeroplanes in the world – An-124 and, finally, An-225 Mriya – the largest flying aircraft in the world. Development of the latter started under Antonov's guidance, but regrettably, he could not witness its maiden flight in 1989.
Oleg Konstantinovich Antonov died on 4th April 1984 and was buried at Baikove Cemetery in Kiev, Holosiv Raion.