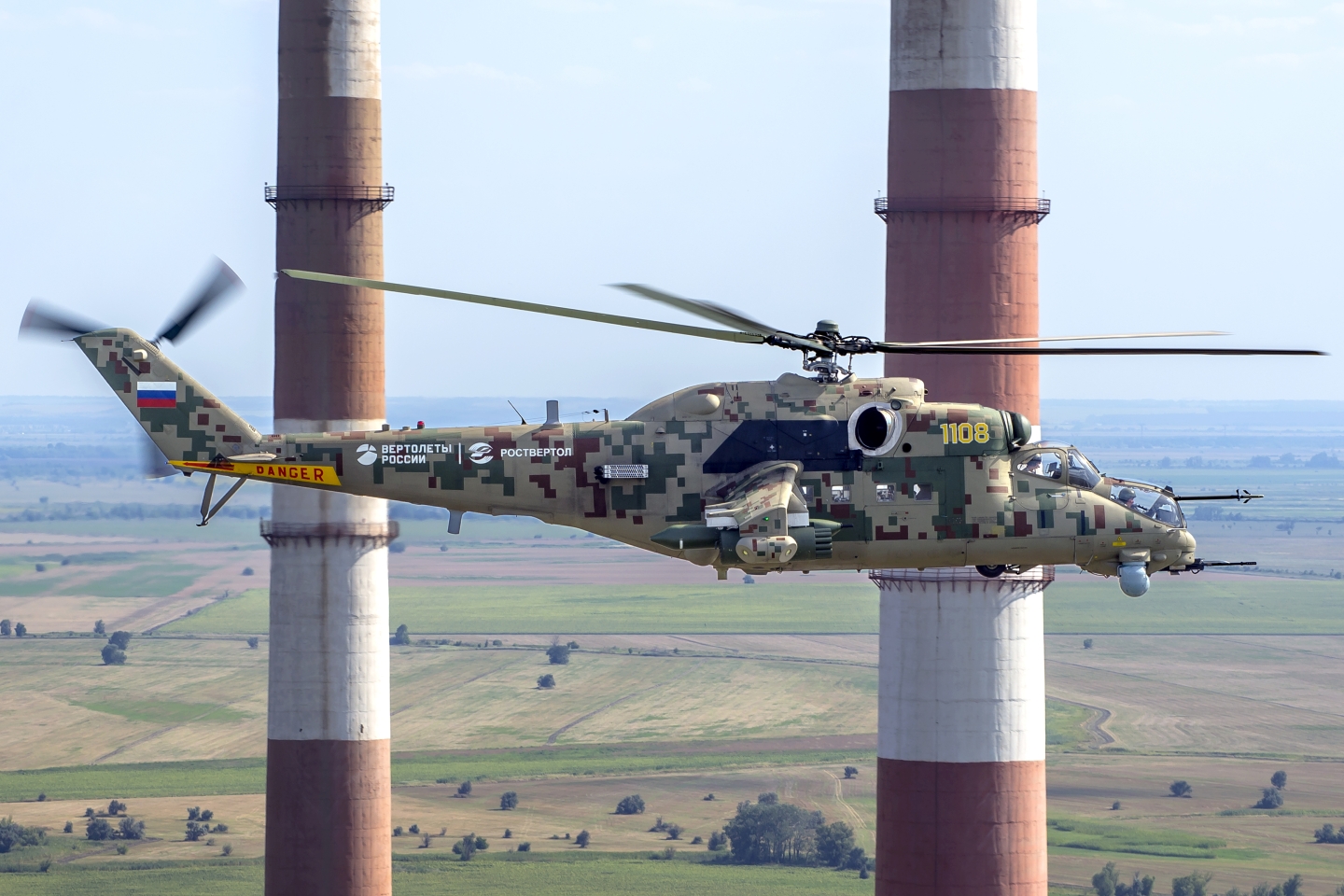 A few days ago Russian Helicopter company announced the commencement of serial production of the upgraded Mi-35P attack helicopter. The first serial rotorcraft has already completed its type-specific flight tests and received an acknowledgement of the declared performance characteristic and changes performed to its design.
The tests took place at Rostviertol premises and the National Helicopter Centre Mil & Kamov. Mi-35P performed several flights evaluating its new weapons and on-board equipment. As a result, the final documentation for the type was issued, confirming its compliance and allowing the mass production.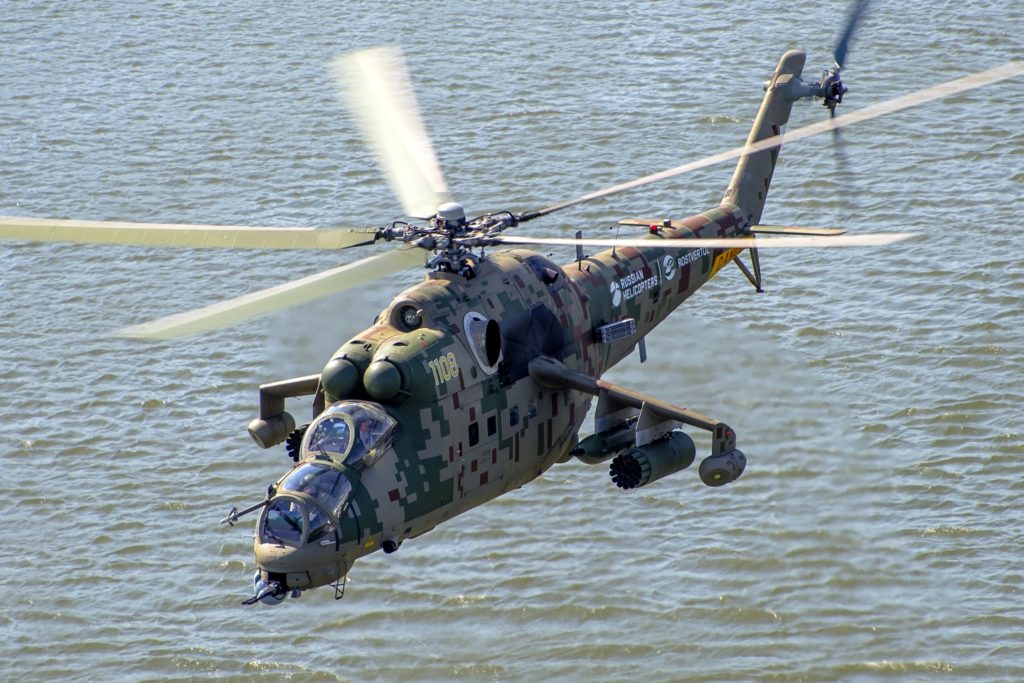 ´Mi-35P was created in cooperation with Rostec's enterprises and combines the best qualities of the legendary Mi-24 family, hardened in air combat around the world, and the latest Russian achievements in the field of avionics. Last year we demonstrated the aircraft to a number of potential customers, and today we can confidently say that the helicopter is in demand – we have launched serial production of Mi-35P under the first contract with a foreign customer´, said the Director General of Russian Helicopters Andrey Boginsky.
The new Mi-35P attack helicopter is equipped with an upgraded target sight system, including the 3rd generation long-wave matrix thermal imaging, a high-resolution colour camera and a laser rangefinder. In addition, a modernized target computer increases the accuracy of target engagement.
New rotorcraft is offered with modern 3+ generation night vision goggles and a set of compatible external and internal lightning equipment. The new digital flight control system improves the controllability and stability of the helicopter and provides automation of piloting process, that supports the crew.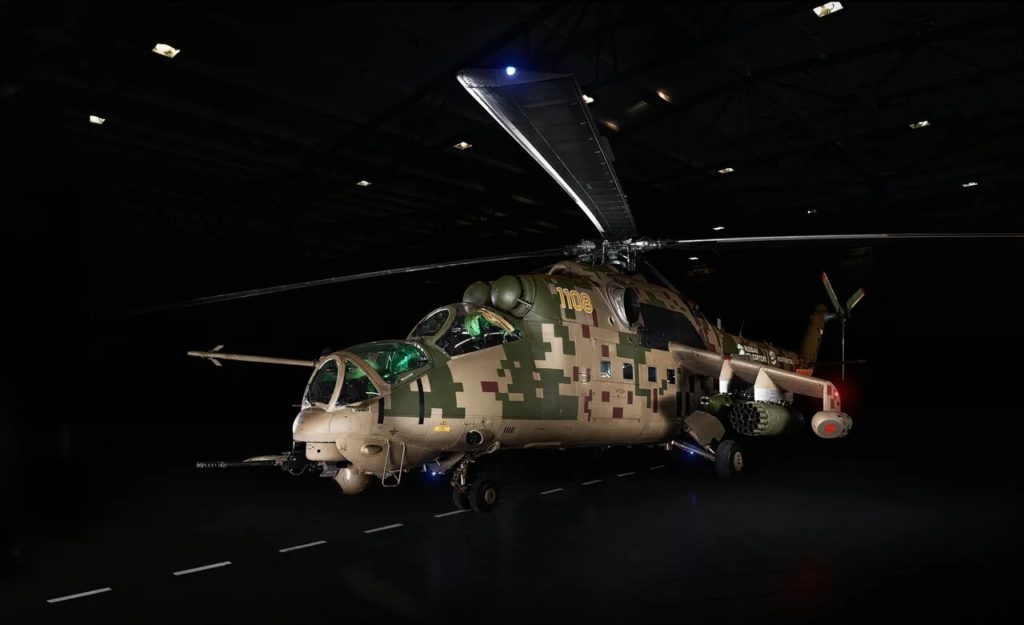 The armament of upgraded Mi-35 includes a movable 23 mm, twin-barrel cannon and S-8 rockets. In addition, on four underwing pylons the containers with other armament can be used – 23 mm cannons, S-13 rockets, Ataka anti-tank guided missiles with a twin-channel control system and Vikhr-1 or Vikhr-1M missiles.
Improved performance and flight characteristics combined with the new navigation systems allow Mi-35P to fly at any time of the day, in simple or moderately difficult weather conditions and diverse geographical environment. At the same time, the helicopter retains its capability of using both guided and unguided weapons under all conditions. The upgraded design of Mi-35P rotorcraft provides the improvement combat survivability and also reduces maintenance burden.
Upgraded Mi-35 will be displayed at the International Military-Technical Forum ´Army-2020´, which is currently ongoing in Kubinka, Moscow area.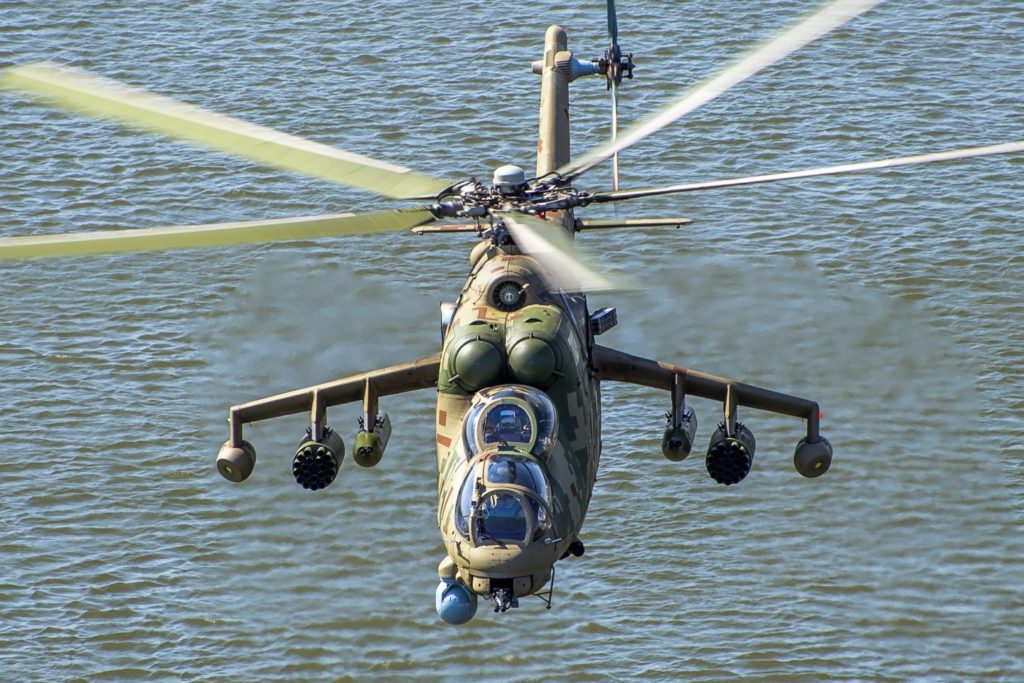 Photos courtesy of JSC "Russian Helicopters" / Rostec State Corporation, cover photo Anton Garnik. "Russian Helicopters" press materials were used.