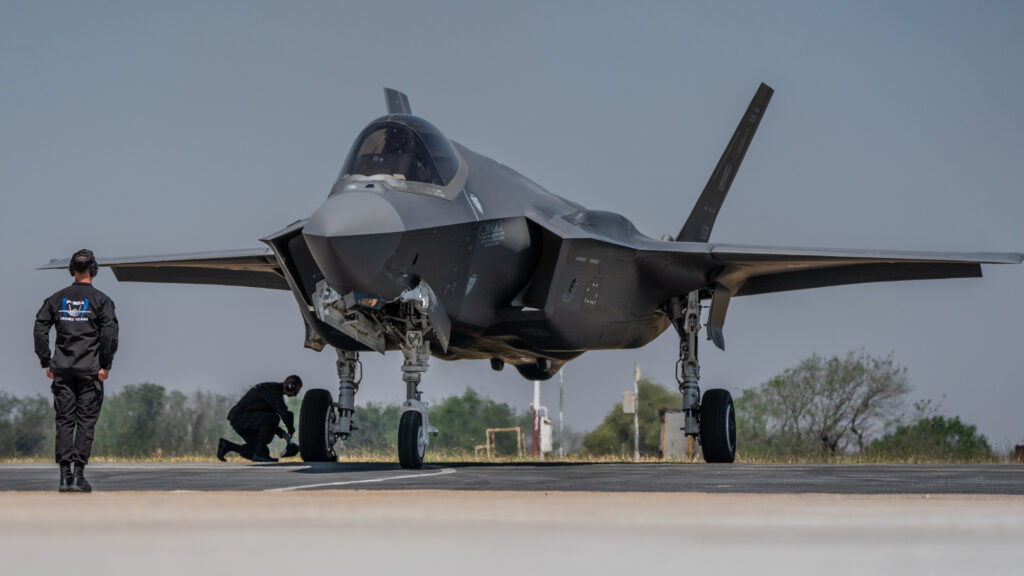 The 2023 edition of Aero India biennial air show and aviation exhibition took place between 13th and 17th February at Yelahanka Air Force Station in Bengaluru. It was already the 14th edition of that Aerospace, Defence and Civil Aviation Exhibition, considered the largest aviation event in Asia. The official tagline of the event described the show as ´The Runway to a Billion Opportunities´.
For the first time, the exhibition was held in 1996. From its very beginning the show was focused on presentation of Indian aerospace industry, introducing manufactures and their products to potential customers. Within a few years, Aero India became one of the most important aviation events in the world, especially regarding military aviation.
This years´ edition of the show was, as usual, divided into Business and Public Days. From 13th to 15th February, Aero India was opened for aviation professionals, government delegations, corporate executives and accredited media. General public could attend the event on 16th and 17th February.
During the event, several professional seminars and business meetings were held, including those organized by the Indian Space Association, the Indian Coast Guard or the Indian Navy.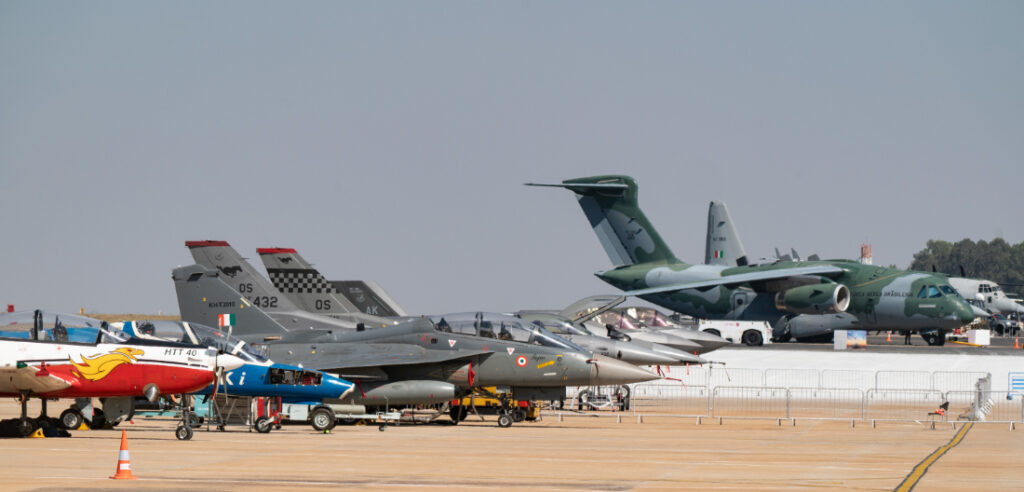 The event was officially opened on 13th February with a flypast performed by aircraft of the Indian Air Force. Dhwaj formation – three Kiran Mk.II aeroplanes of the Indian Air Force creating the Indian flag with their smoke trails – flown as the first one, then followed by three Mi-17 helicopters carrying the Indian national flag, together with the IAF and Aero India flags.
That initial flypast was followed by a formation of fifteen helicopters, including HAL Prachand – the India´s new Light Combat Helicopter, Sarang Helicopter Display Team and HAL Rudra attack rotorcraft. Then, the IAF training aircraft flown over the audience in a formation called Gurukul.
The India Air Force combat aeroplanes were presented in four different formations that followed. The first of them, called Netra, was led by Embraer 145 Airborne Early Warning and Control aircraft, accompanied by two Su-30MKIs and two MiG-29s. The Arjun formation was led by another MiG-29 and included two Jaguars, two Mirage 2000s and two Rafale fighters.
The next flypast, called the Tejas formation, was performed by a group of nine HAL Tejas Light Combat Aircraft. Varuna was the name of the Indian Navy aircraft flypast – P-8 Poseidon maritime patrol aircraft followed by another two Tejas aeroplanes, but this time in their naval variant. Last but not least, there was also Trishul formation of three Su-30MKI fighters.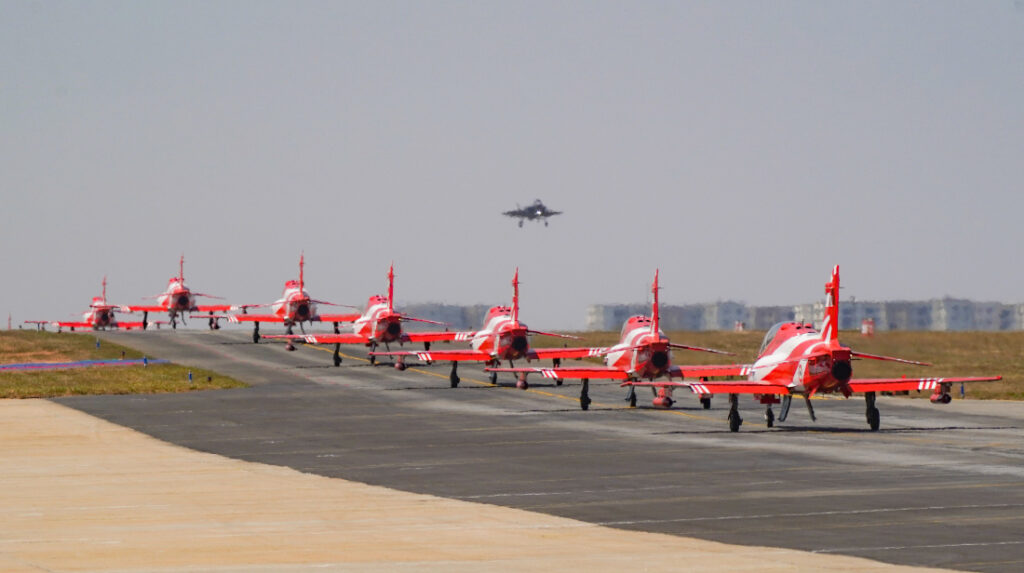 More than twenty types of aircraft were presented on the static display, including several foreign guests. They included Dhruv Advanced Light Helicopter in both civil and navy variants, Apache AH-64E attack helicopter, C-130J Hercules and Embraer C-390 Millennium transport aircraft; Embraer EMB-145I Airborne Early Warning and Control platform; Falcon 8X and Hawker 800 business jet; F/A-18 Super Hornet, Mirage 2000, F-35 Lightning II, Su-30MKI and Rafale fighters; as well as L-410 Turbolet utility aircraft and L-39 Albatros trainer.
Another flying displays were scheduled for both Public Days and were divided into morning (9:30 – 11:00 hrs) and afternoon (14:00 – 15:30 hrs) blocks. The programme was rather short but still interesting and included displays flown by HTT-40 (Hindustan Turbo Trainer), HAL Tejas Light Combat Aircraft, HAL Prachand Light Combat Helicopter, new HAL Light Utility Helicopter, B-1 Lancer supersonic strategic bomber, DC-3 Dakota, F-16 Fighting Falcon, F-35 Lightning II, Harvard trainer of the IAF Vintage Fleet, Rafale and Su-30MKI fighter jets, as well as Surya Kiran Aerobatics Team of the IAF.
What is especially noteworthy about the 14th edition of Aero India was large participation of the US armed forces. It included the USAF and the US Navy aircraft, together with two official display teams – the PACAF F-16 Demonstration Team and the USAF F-35A Lightning II Demonstration Team. According to the official statement, the US military was participating in Aero India by providing aerial demonstrations and static aircraft to strengthen its partnership with India while furthering military-to-military relationships.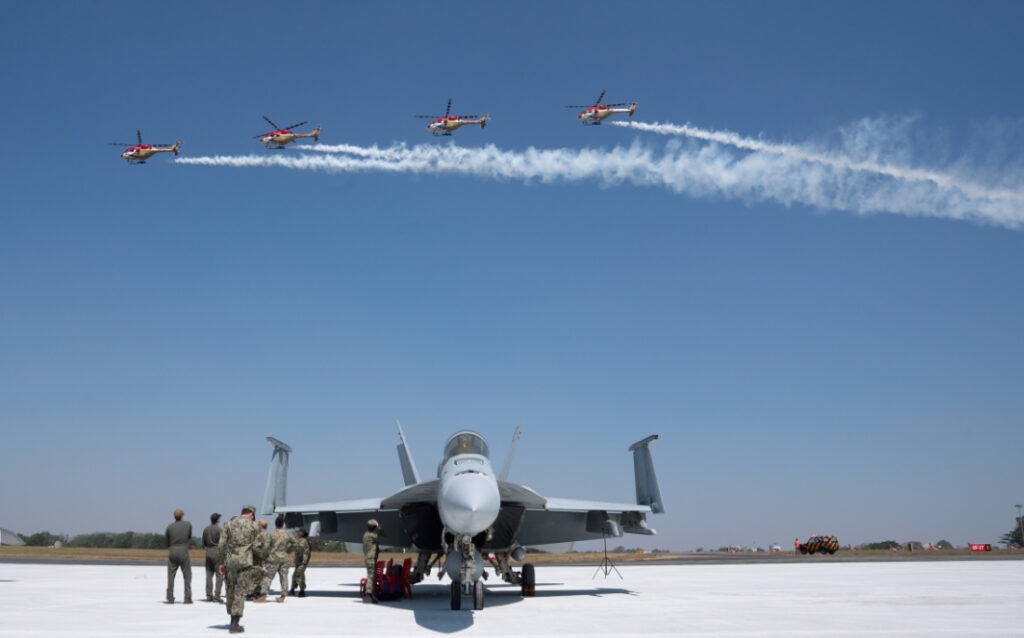 Cover photo: U.S. Air Force Maj. Kristin "BEO" Wolfe, F-35A Lightning II Demonstration Team commander and pilot, assigned to Hill Air Force Base, Utah, prepares to demonstrate the capabilities of the F-35 during Aero India 23 at Air Force Station Yelahanka, Bengaluru, India, Feb. 15, 2023. (USAF photo by Master Sgt. Richard P. Ebensberger)
All photos © U.S. Department of Defence (DoD). DoD information materials were used, in compliance with Public Domain licence. The appearance of U.S. Department of Defense visual information does not imply or constitute DoD endorsement. Information from Aero India official press materials were used.