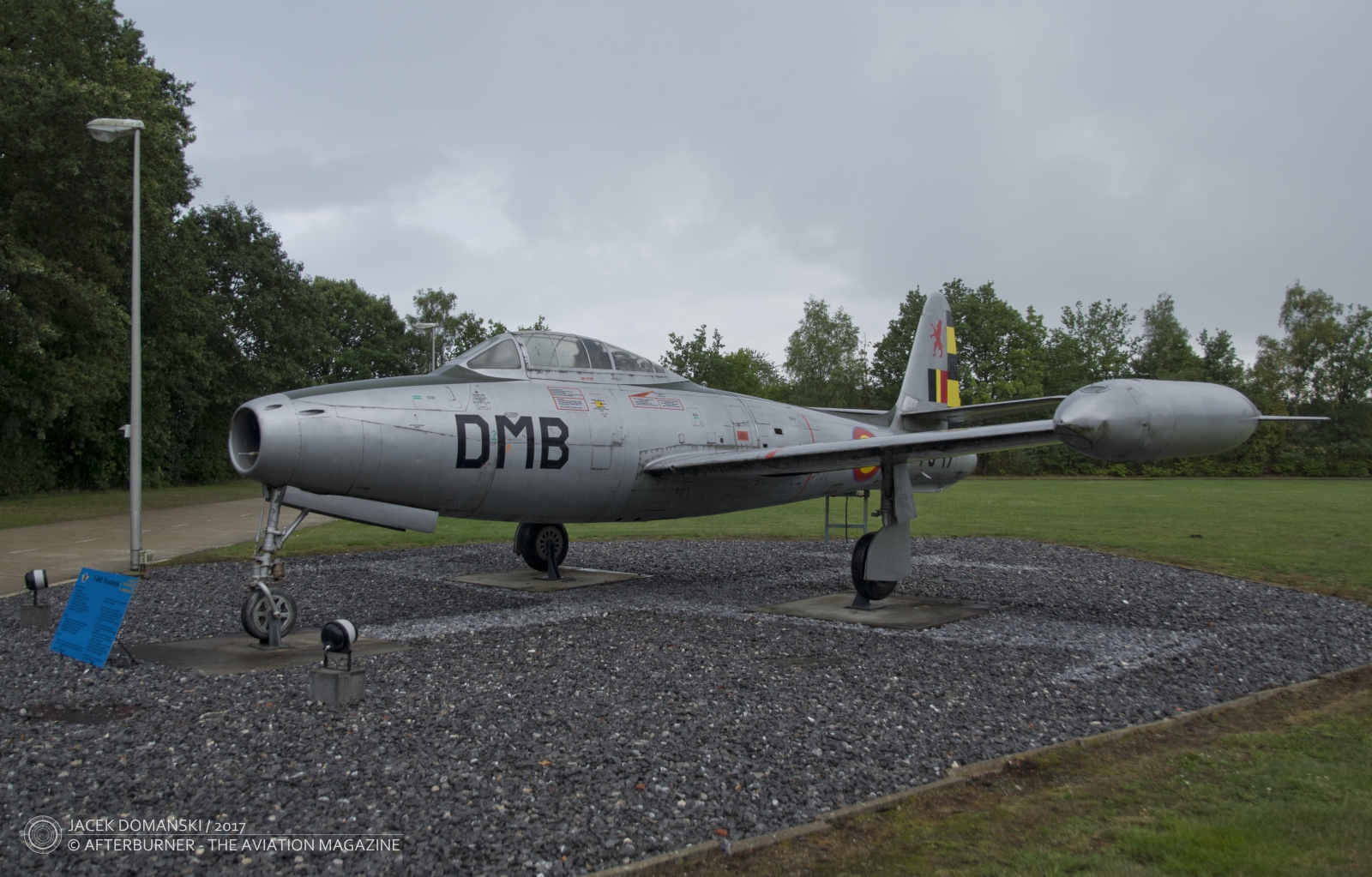 USAF tragic accident over Baden-Württemberg (Germany)
The Republic F-84E Thunderjet (51-628) from 22nd Fighter-Bomber Squadron, deviated from its course, crossed the way of formation of four USAF Fairchild C-119C Flying Boxcar aircraft. While performing the sharp turn in an unsuccessful attempt to avoid collision, F-84E firstly took off the wing of the leading C-119 and then hit the right aircraft in the box.
All three aircraft went down in flames, the F-84 pilot ejected himself and landed safely, two of the C-119 crews managed to parachute and survived. Sadly, six other crew members were killed.
Pictured, for illustrative purposes only, is Republic F-84E Thunderjet, formerly of the Belgian Air Force (now exhibited at the Kleine-Brogel air base)