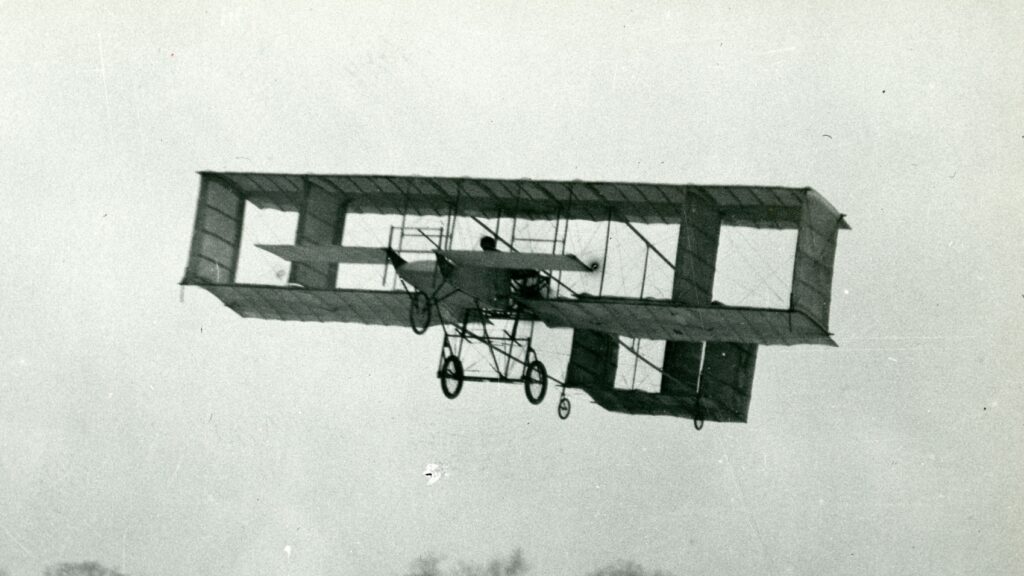 On 22nd October 1909, Raymonde de Laroche became the first woman ever to pilot a heavier-than-air, powered aircraft and also the first female pilot that performed a solo flight.
Élisa Léontine Deroche, as that was her real name, was born on 22nd August 1882, in Paris, France. Her professional career was linked with theatre. Widely known by her stage name ´baroness Raymonde de Laroche´, she acted on stages of Théâtre Sarah-Bernhardt, des Mathurins and Théâtre de Paris – Salle Réjane.
Nevertheless, from a very young age, she has taken an interest in sports – horse riding, rowing, skating and cycling. As she grew older, it finally evolved into passion for motorcycles and automobiles. Yet in 1902, Élisa Deroche obtained a driver´s license and bought a motorcycle, made by the Werner brothers.
On 13th September 1906, Deroche witnessed the first successful flight made by Santos-Dumont and on 13th January 1908 she was at Issy-les-Moulineaux, to watch Henri Farman flying a one-kilometre loop. Probably that made her to look more closely at experiences of French aviation pioneers, such as Louis Blériot, Ernest Archdeacon and the Voisin brothers. Shortly thereafter, Deroche has decided not to remain just a mere spectator anymore.
Regarding the aircraft, her choice has fallen upon Voisin biplane. In 1909, she eventually met Charles and Gabriel Voisin and Deroche´s ideas gained more impetus.
On 22nd October 1909, at Chalons, she was personally instructed by Charles Voisin in how to fly an aircraft. Due to the fact that Voisin was a single-seat aeroplane, Deroche was slowly taxiing around and the aircraft designer was walking by, giving instructions. Later that day, still under the eye of Charles Voisin, Élisa Deroche took-off and flew over a distance of 300 metres, keeping the very low altitude.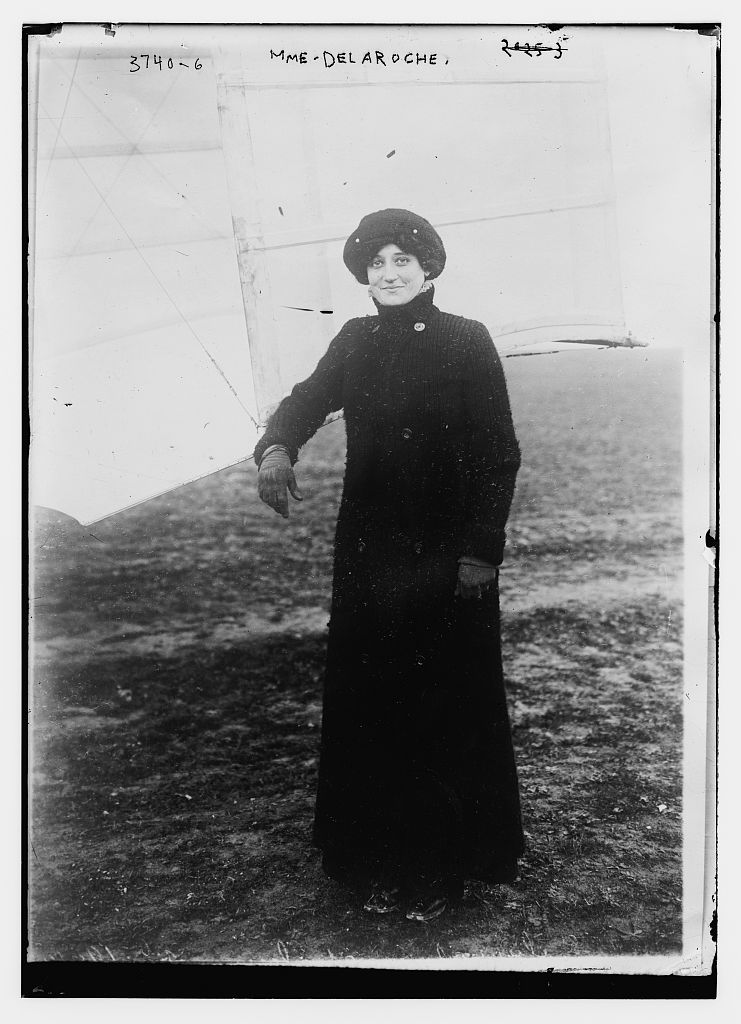 On the very next day, Deroche managed to complete a six-kilometre flight, circling around the airfield, and still being carefully watched by Voisin. Nevertheless, she needed another four months to perform a flight long enough to obtain a pilot´s licence – eventually issued for Deroche on 8th March 1910, by the Aero-Club of France. Baroness Raymonde de Laroche officially became the pilot and also the first woman in the world that received a pilot licence.
Later that year, she participated in aviation meetings in France, Egypt, Russia and Austro-Hungary. On 8th July, while attending a show at Reims, Deroche´s aircraft crashed and she got seriously injured. Her recovery took as much as two years but she finally returned to flying.
And soon afterwards, regretfully, Deroche was injured again. At Corcelles-en-Beaujolais, a Hispano-Suiza car driven by Charles Voisin has been involved in an accident. As a result of which Voisin was instantly killed and Élisa Deroche was thrown from the car.
Nevertheless, she once again managed to return to flying. In November of 1913, Deroche won the Aero-Club of France's Femina Cup (Coupe Fémina) for a distance and duration, while flying Farman-Gnome biplane. During the Great War, she wanted to became a combat pilot, but was refused for being a woman and spent the war serving as military driver. In 1919, Deroche set an altitude record in the women´s category, reaching a ceiling of 4,800 metres.
A dream of becoming the first ever female test pilot turned out to be an evil fate. On 18th July 1919, Élisa Deroche visited Le Crotoy to get familiar with some new aircraft designs. She was invited by M. Barrault to join, as a co-pilot, a test flight of one of the new aeroplanes. Unfortunately, during the flight, the aircraft went into dive and crashed, killing both of its crew.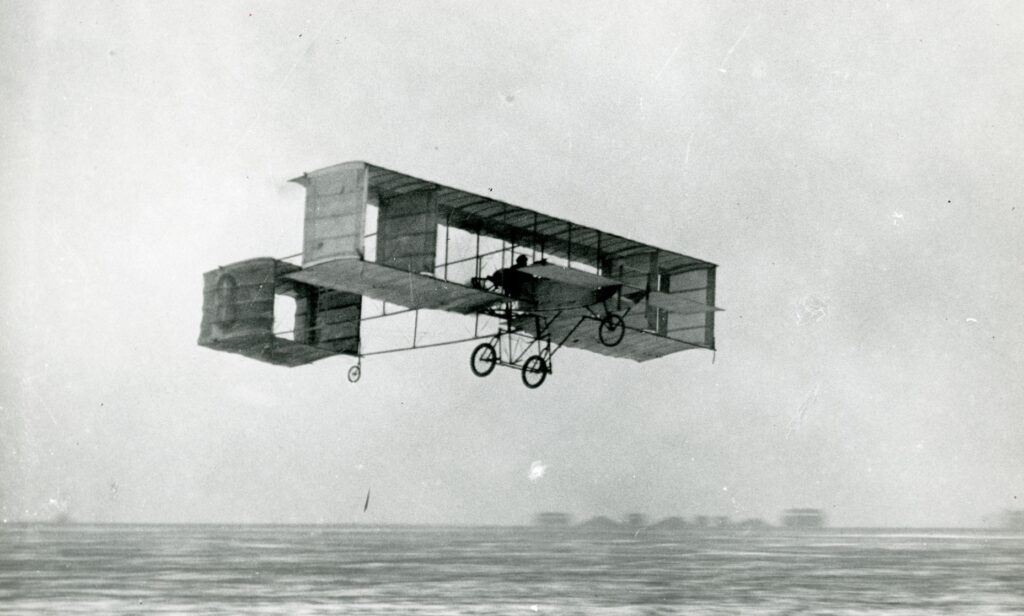 Cover photo: Voisin biplane in flight, 1910 – used for illustrative purpose only (by Holger Damgaard, Nationalmuseet København collection, DNT-71285, Public domain)