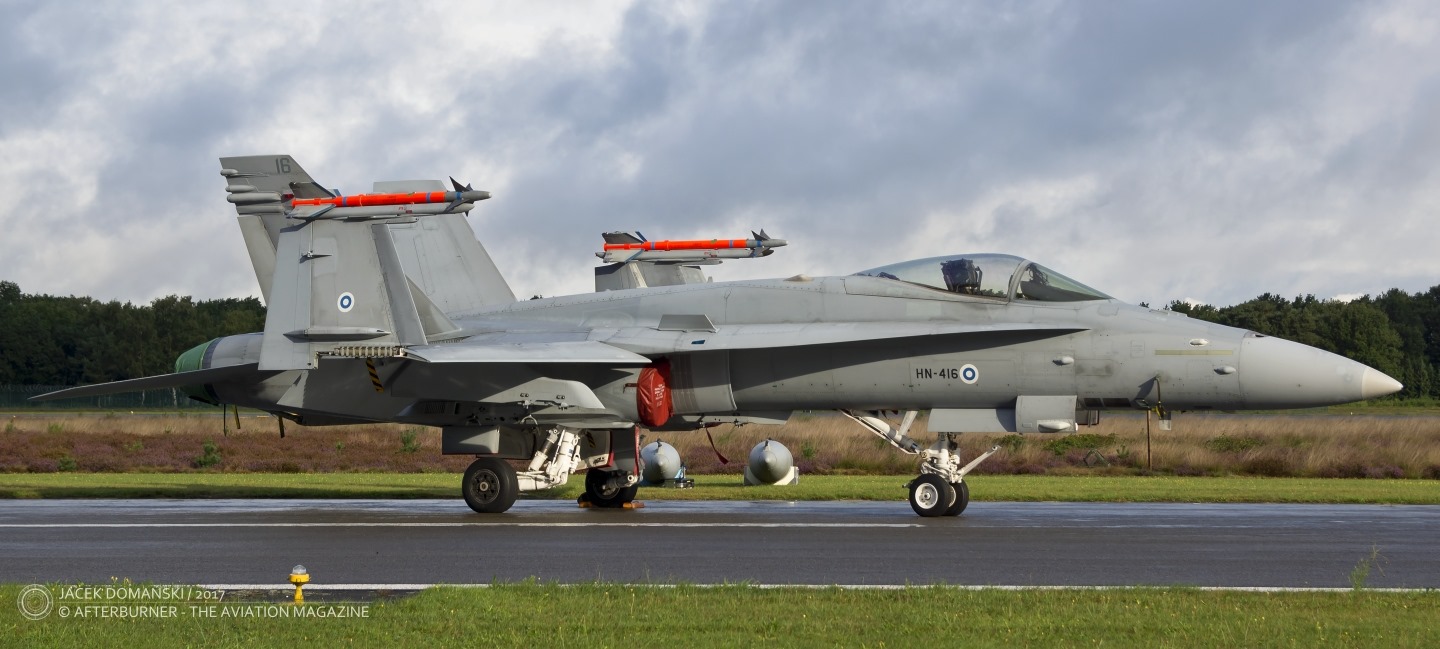 Today we´re saying happy birthday to the Finnish Air Force!
On 6th March 1918, the Thulin type D reconnaissance airplane arrived to Vaasa, Finland; becoming the first aircraft of Finnish military aviation. This date is since then celebrated as the founding date of Ilmavoimat – the Finnish Air Force.
Pictured above is Finnish Air Force McDonnell Douglas F/A-18C Hornet, ´HN-416´, visiting the Kleine-Brogel air force base in 2017.