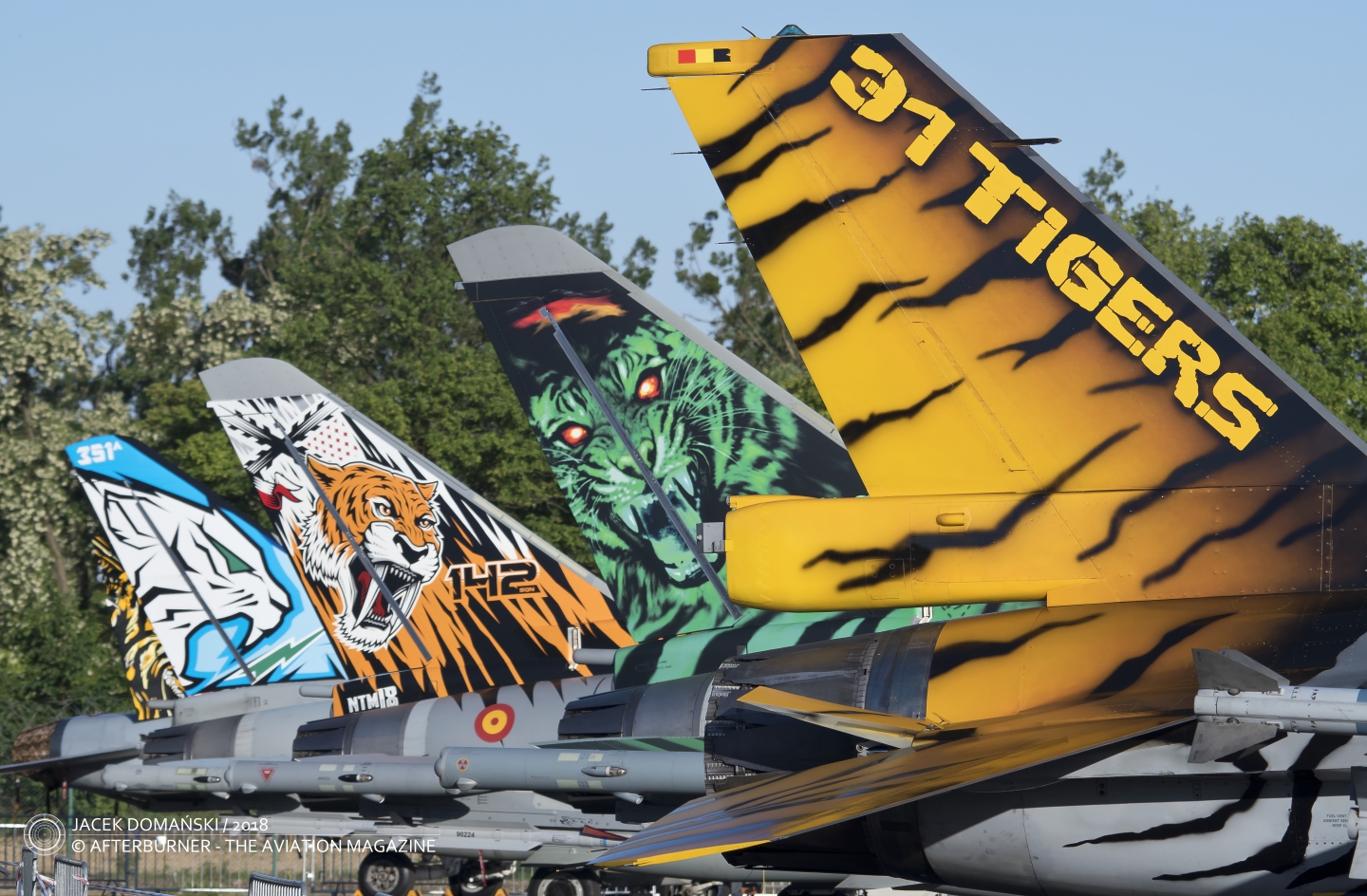 Five tails of five jet fighters from different ´Tiger squadrons´, at the static display during the Aerofestival 2018 in Poznań, Poland – the event that was organized parallelly to NTM 2018, and at this opportunity hosting some ´Tiger´ aircraft at the static display.
On the photo there are seen:
F-16A Fighting Falcon ´FA-116´, 31st Squadron, Belgian Air Component;
EF 2000 Typhoon ´Ghost Tiger´, TaktLwG 74 ´Bavarian Tigers´, Luftwaffe;
EF 2000 Typhoon ´14-31´, 142 Escuadrón, Spanish Air Force;
EF 2000 Typhoon ´36-40´, 12 Gruppo/351 Squadron, Italian Air Force;
F/A-18C Hornet ´011´, Fliegerstaffel 11, Swiss Air Force.
The 2018 edition of NATO Tiger meet was organized between 14th and 25th May, at 31st Air Force Base located in Poznań-Krzesiny, Poland. This was the very first NTM organized by the Polish Air Force and at the Polish air base.
´Ghost Tiger´ special NTM 2018 livery on German EF 2000 deservedly won the prize for the Best Painted Aircraft. The Silver Tiger Trophy and Best Flying Unit award were taken by 313th Squadron of the Royal Netherlands Air Force.