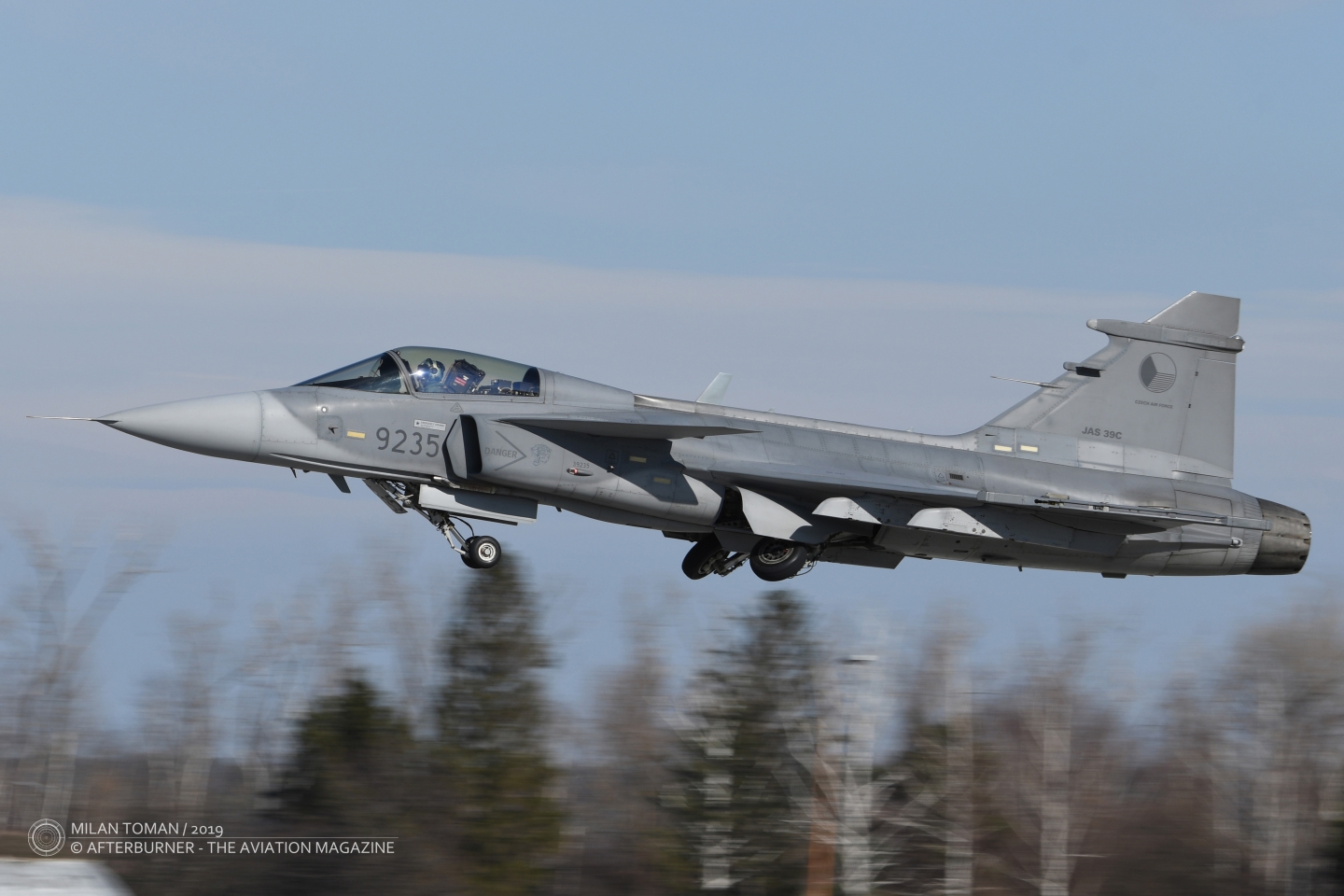 Between 19th February and 13th March, the Gripen rehearsal flights before the new display season took place at the 21st Air Force Base in Časláv.
The Czech Air Force is a JAS-39 Gripen C/D operator since 2005, all fourteen aircraft (12 single-seat Gripen C and 2 two-seat Gripen D) are leased from Sweden until 2027. The Czech Gripens are based in Časláv and belongs to the 211th Tactical Squadron of the Czech Air Force. The Gripen display in Czech Air Force is performed continuously from 2006 season, with one season gap in 2012.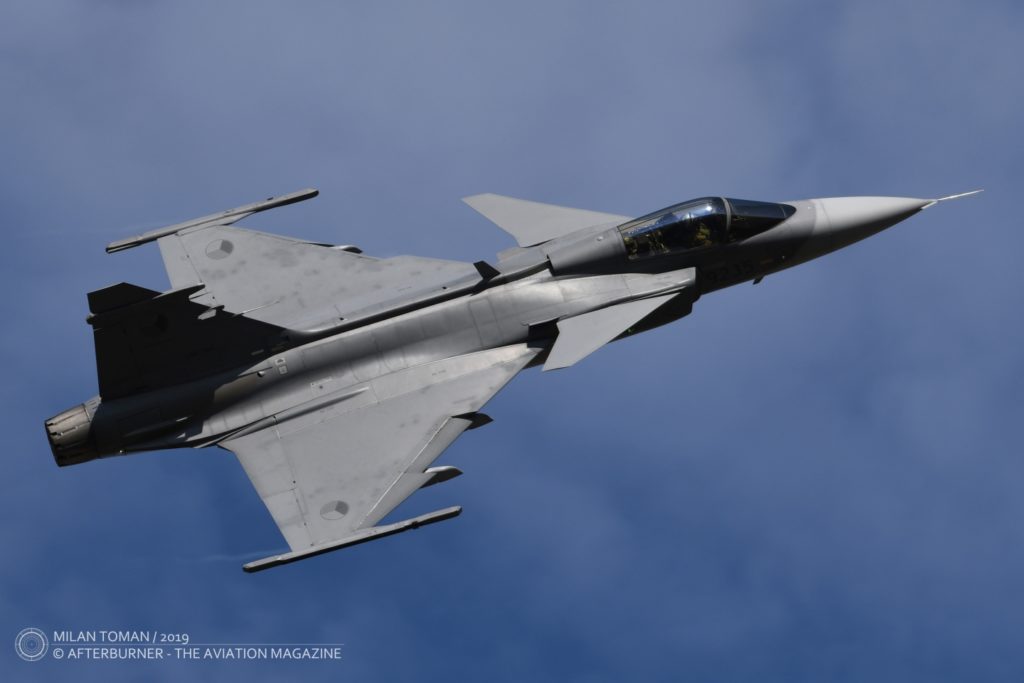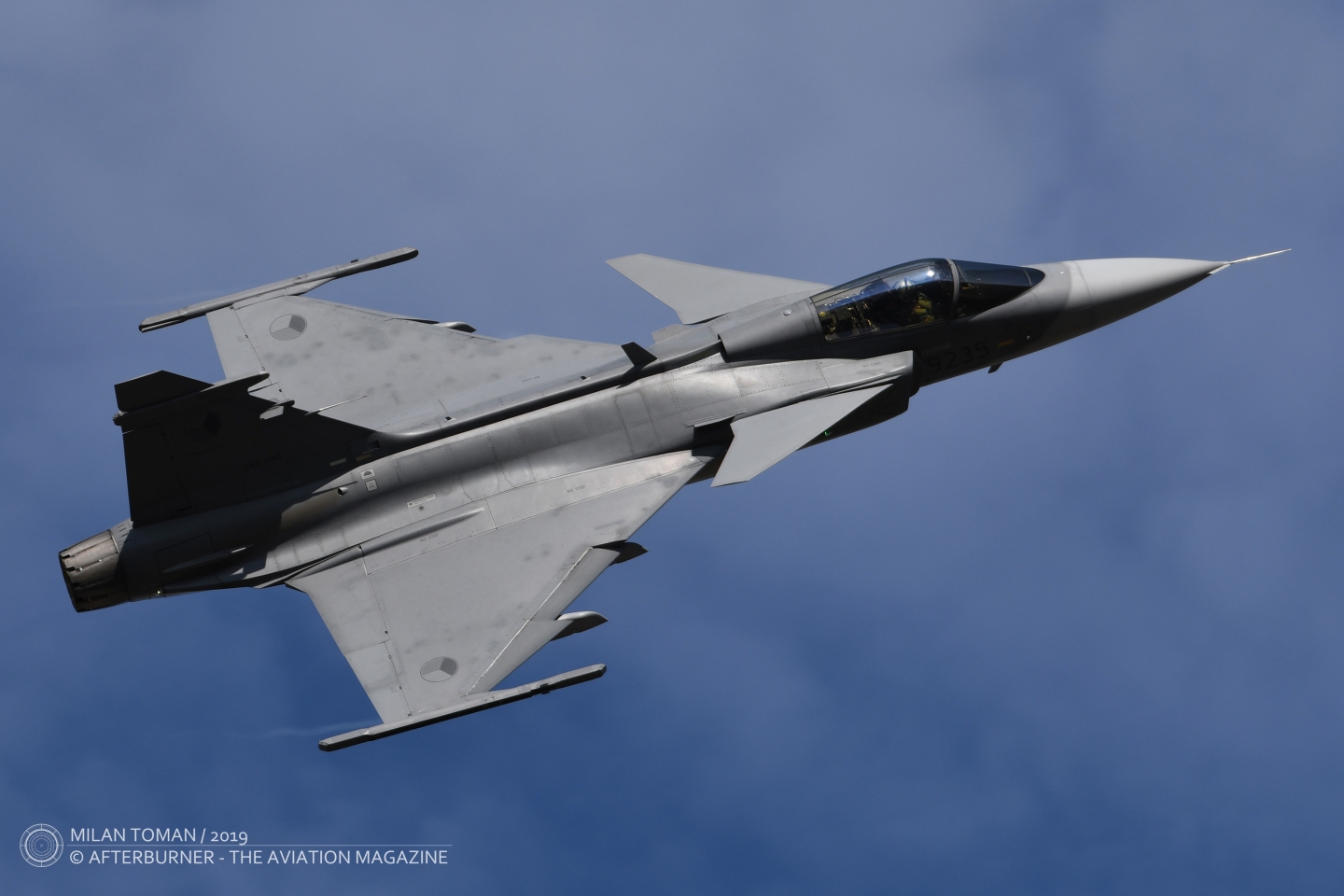 Captain Ing. Ivo "Kardy" Kardoš is the Czech Air Force display pilot for the 2018 season. He is, certainly, an officer of 211th Tactical Squadron and Gripen pilot since 2012. Flying the Gripen demo isn´t his first experience with the aircraft display, as captain Kardoš was already, during the 2010 and 2011 seasons, the display pilot of Aero L-159 ALCA. In 2017 he was certified for the Gripen display, replacing his predecessor, captain Martin Špaček, and became the fourth Gripen demo pilot in the Czech Air Force.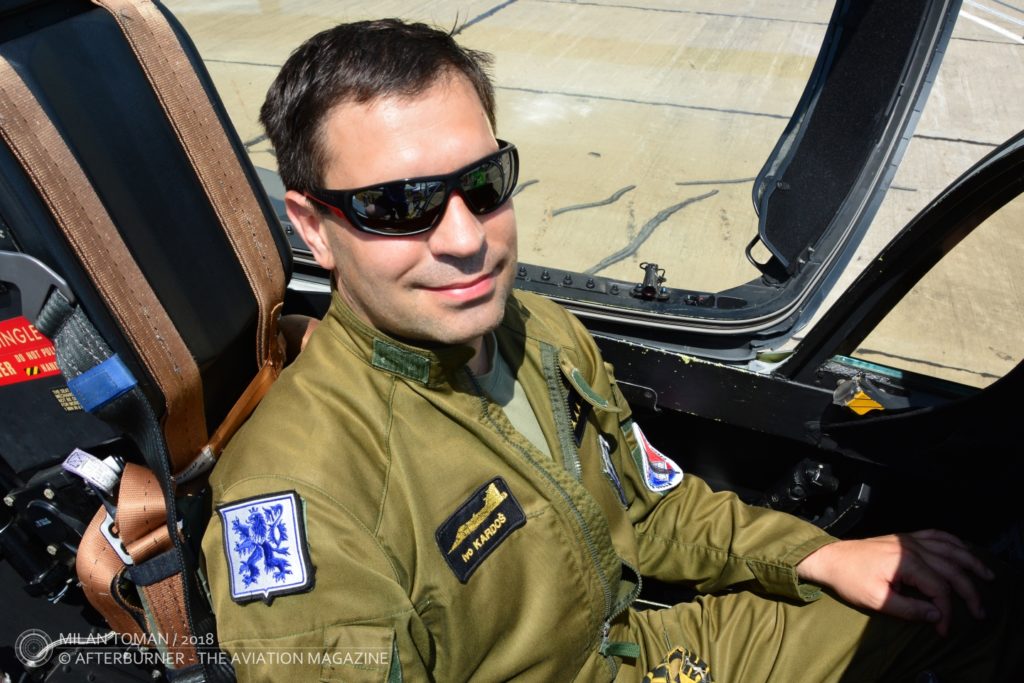 Ivo Kardoš has already clocked up around 1700 flying hours, with 700 flying hours on JAS-39 Gripen. The first display of the 2019 is planned for 27th and 28th April, during the air show in Plasy, Czech Republic.