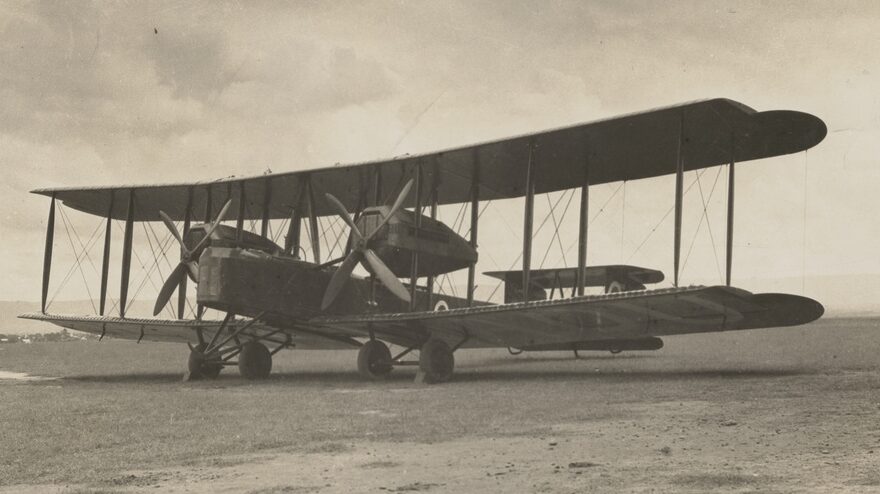 On 10th December 1919, a modified Vickers Vimy heavy bomber with a crew of Keith Macpherson Smith, Ross Macpherson Smith, W.H. Shiers and J.M. Bennet, successfully landed at Darwin, completing the 17,911 kilometres journey from Hounslow Heath Aerodrome in England.
At the beginning of 1919, the Commonwealth Government of Australia offered a prize of 10,000 Australian pounds for aviators who would complete the first flight from Great Britain to Australia. Nevertheless, some specific conditions had to be meet by competing crews: all air crew members had to be Australians, the aircraft had to be of British origin and the flight could not take longer than 720 consecutive hours (or 30 days). The deadline was stated for midnight, 31st December 1920.
Both classic aircraft and seaplanes/flying boats could participate in that competition, with a departure point set as Hounslow Heath Aerodrome (London area) or RNAS Calshot, respectively. On their way, all competing crews had to report at Alexandria and Singapore, with their final destination to be in Darwin area. The Royal Aero Club was assigned the task of supervising the competition and honouring its terms by participating crews.
A total of six crews entered the competition. The first one that took-off from Hounslow was G.C. Matthews and T.D. Kay, flying a Sopwith Wallaby – a single-engine biplane designed especially for that competition. Their journey to Australia began on 21st October 1919 and was an eventful one.
Firstly, they were delayed by bad weather, then imprisoned in Yugoslavia, their aircraft suffered from a cracked engine cylinder at Constantinople and next, the crew was again grounded due to weather in Aleppo. Despite exceeding the time limit, the crew continued the flight until April of 1920, when the Wallaby eventually crashed on Bali, injuring Matthews.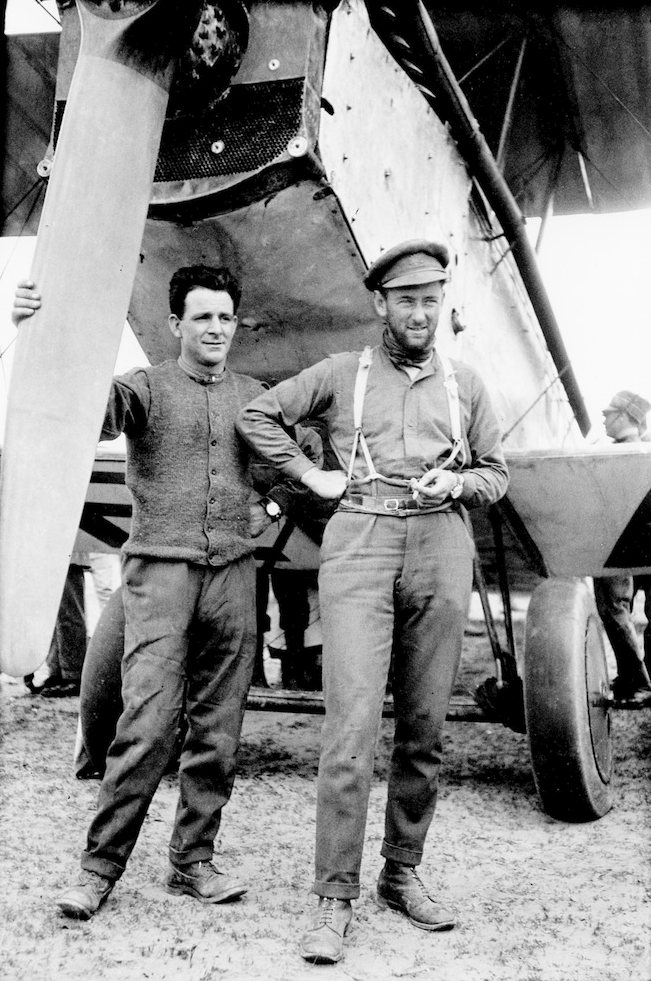 On 13th November, another aircraft took-off from Hounslow and headed Australia. It was an Alliance P.2 Seabird biplane, named ´Endeavour´ and flown by R.M. Douglas and J.S.L. Ross. That aircraft was developed to enter another competition, the Daily Mail Atlantic Flight Prize worth 10,000 pounds. Its first example, flown by two RAF pilots, completed the first non-stop flight from London to Madrid but eventually the crew did not enter the Atlantic competition.
Regrettably, the odds were against the second example of Seabird and its Australian crew. Just a few minutes after take-off, the aircraft crashed near Surbiton killing both airmen. It was also a heavy blow for the Alliance company, that never recovered from this crash and was closed within a year.
Another attempt was made by V. Rendle, H. Wilkins, D.R. Williams and St. C. Potts, flying a twin-engine Blackburn Kangaroo, a reconnaissance torpedo biplane from the Great War. They took-off from England on 21st November 1919, but problems with engines were experienced and – after a few forced stopovers – the crew made it to Suda Bay, Crete, where the aircraft finally crashed. Fortunately, the crew was not injured but spent a while in a mental hospital, as the Kangaroo stopped against its fence. An engine sabotage was suspected, but never proven.
On 5th December, the crew of C.E. Howell and G.H. Fraser took-off for the Australian prize in a Martinsyde Type A Mk.I biplane, being a surplus F.4 Buzzard fighter modified for a long-range, two-seat aircraft. Only four days later, after leaving Greece, they were announced missing. The wreckage and Howell´s body was later found offshore Corfu Island. Fraser´s body was never found.
The contest was finally won by a modified Vickers Vimy heavy bomber, flown by brothers Keith and Ross Macpherson Smith as pilots, with W.H. Shiers and J.M. Bennet as onboard mechanics. The aircraft was registered as G-EAOU and that was said by the crew to stand for ´God ´elp all of us´.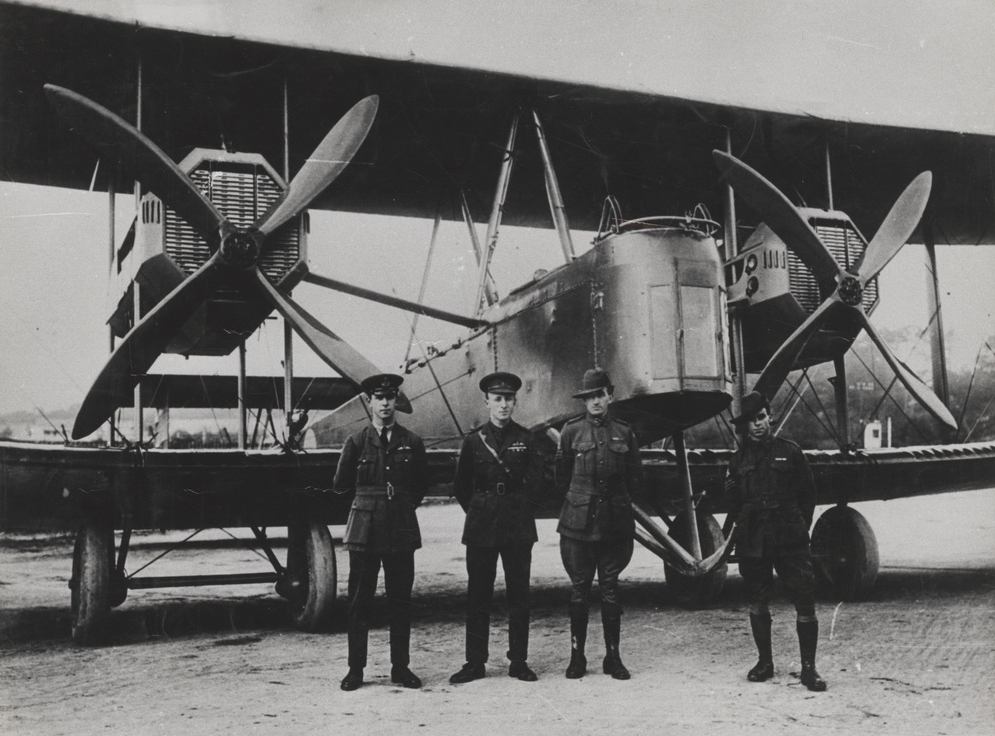 After covering of approximately 17,911 kilometres (11,123 miles) via Lyon, Rome, Cairo, Karachi, Delhi, Rangoon, Batavia and Surabaya, the Vimy successfully landed at Darwin, on 10th December 1919, at 4.10 pm.
The total flight time was 135 hours and 55 minutes, with an average speed of 131.8 kph. The prize of 10,000 Australian pounds was split between the crew members and, additionally, the Smith brothers received a title of knighthood for their achievement. Their aircraft is today exhibited at Adelaide Airport, in a purpose-built museum building.
And what about the sixth competitor? It was an Airco DH.9 flown by R. Parer and J.C. McIntosh, who – despite the fact that the prize was already won by the Vimy crew and being aware that they are outside the time limit – have decided to perform their flight to Australia. They took-off on 8th January 1920 and, after 206 days of adventurous journey, landed at Darwin on 2nd August.
Parer and McIntosh were awarded the prize of 1,000 Australian pounds, for the first England to Australia flight in a single-engine aircraft. The story of their flight was told in the book ´Flight and Adventures of Parer and McIntosh´, written by Emily Charnwood in 1921. The DH.9 aircraft was restored and is now exhibited at Australian War Memorial, Canberra.
After winning the Australian prize, the Smith brothers focused on planning of another aviation adventure. Their flight around the world had to begin in 1922 but was abandoned due to Ross´ death during a test flight.
Keith Macpherson Smith was then working as representative for the Vickers company, and later became vice-president of British Commonwealth Pacific Airlines and then a director of Qantas Empire Airways. He died on 19th December 1955, at the age of 64.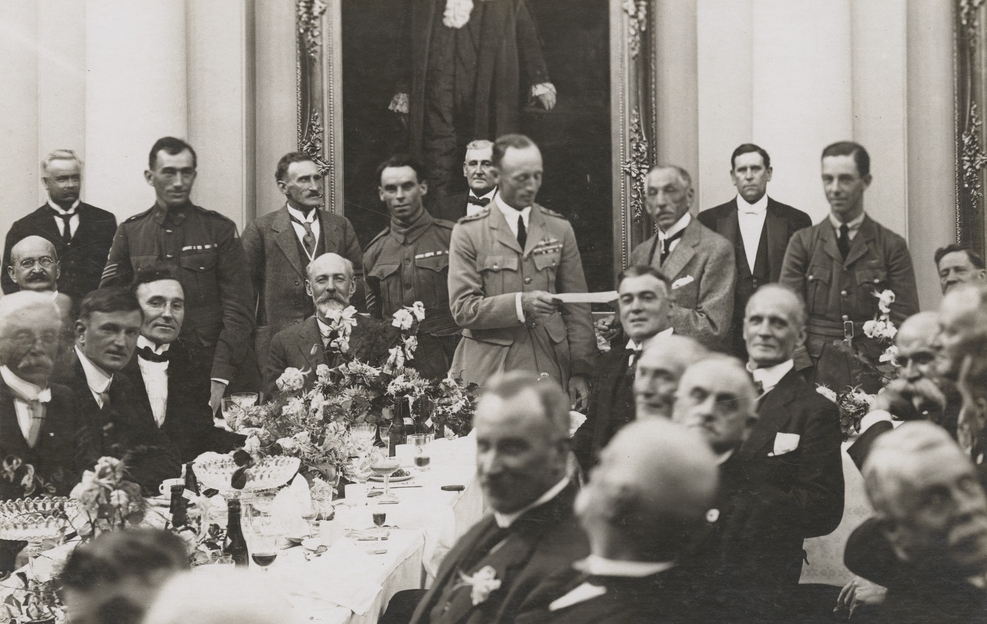 Cover photo: Vickers Vimy G-EAOU, State Library of South Australia, PRG 18/8/10