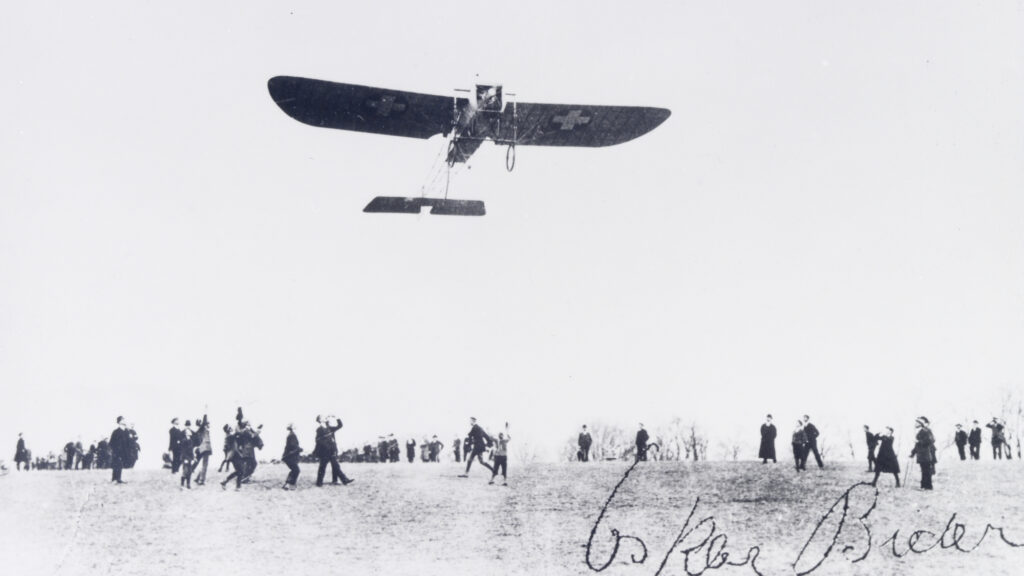 On 7th July 1919, Oskar Bider, the famous Swiss aviation pioneer, died crashing his Nieuport 21 during an aerobatic performance in Dübendorf.
Oskar Bider was born in 1891, in Langenbruck, Basel-Land. From his early years, Bider wanted to become a farmer – he gained agricultural education and, in 1911, went to Argentina, where he worked on a farm.
However, Bider soon realized that working as a gaucho is not exactly his dream job. Within a year, the young Swiss returned to Europe and in November of 1912 joined Blériot´s flying school in Pau. After a month´s course, Bider became a pilot with Swiss licence no. 32.
Shortly after completing the training, Bider acquired a Blériot XI aeroplane. As soon as the next month he made himself known as a talented and brave pilot. On 24th January 1913, Bider became the first person to cross the Pyrenees in heavier-than-air aircraft, flying from Pau to Madrid. For somebody who passed the pilot´s exam less than two months earlier, it was an incredible achievement.
After returning to Switzerland, Bider continued his mountain flying adventures. In March of 1913, he made the first Swiss airmail flight, from Basel to Liestal. In May of the same year, Oskar Bider was the first to cross the Alps from Bern to Sion.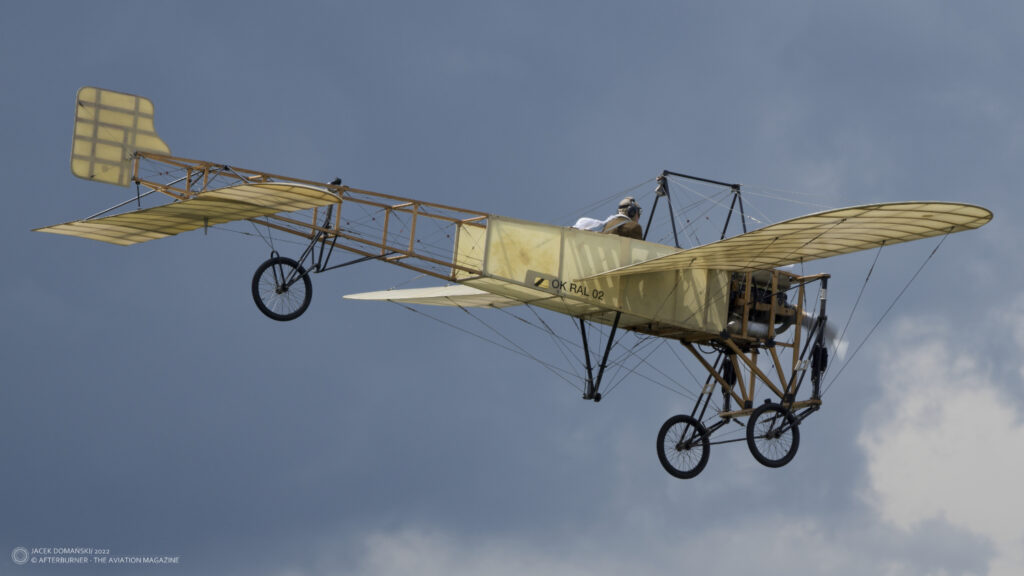 His next dream was to fly from Bern to Milan, copying the transalpine route of Geo Chávez, who made similar attempt already in 1910. However, the French aviator of Peruvian descent made it only to Domodossola in Italy, where he crashed his aeroplane and died four days later from his injures.
Bider was aware of the tragic fate of his predecessor and carefully planned the flight. He realized that to reach Milan the Blériot XI had to be fully fuelled up but on the other hand, that would make impossible to reach the necessary altitude. As a result, Bider split the route in half, with stopover in the already mentioned Domodossola to refuel the aeroplane.
On 13th July 1913, Oskar Bider successfully completed the flight that, in addition, was marked by two spectacular achievements – setting the new Swiss flight altitude record of 3,600 metres (11,800 feet) and flying over the top of Jungfraujoch mountain, 3,463 metres high. Thirteen days later, Bider returned to Bern, flying over Lukmanier Pass. Therefore, he became the first person to cross the Alps entirely, as well as the first pilot to fly over the Alps in both NS and SN directions.
In the coming years, Oskar Bider continued with achieving other milestones, still pushing the Swiss aviation forward. He was the one to complete the first night flight over Switzerland, set new record of flight time from Paris to Bern and was the first to complete seven-and-half-hour-long flight over Switzerland with two passengers.
When the Great War broke out, Oskar Bider was called up and, together with other Swiss aviation pioneers, worked on creation of the Swiss Air Force.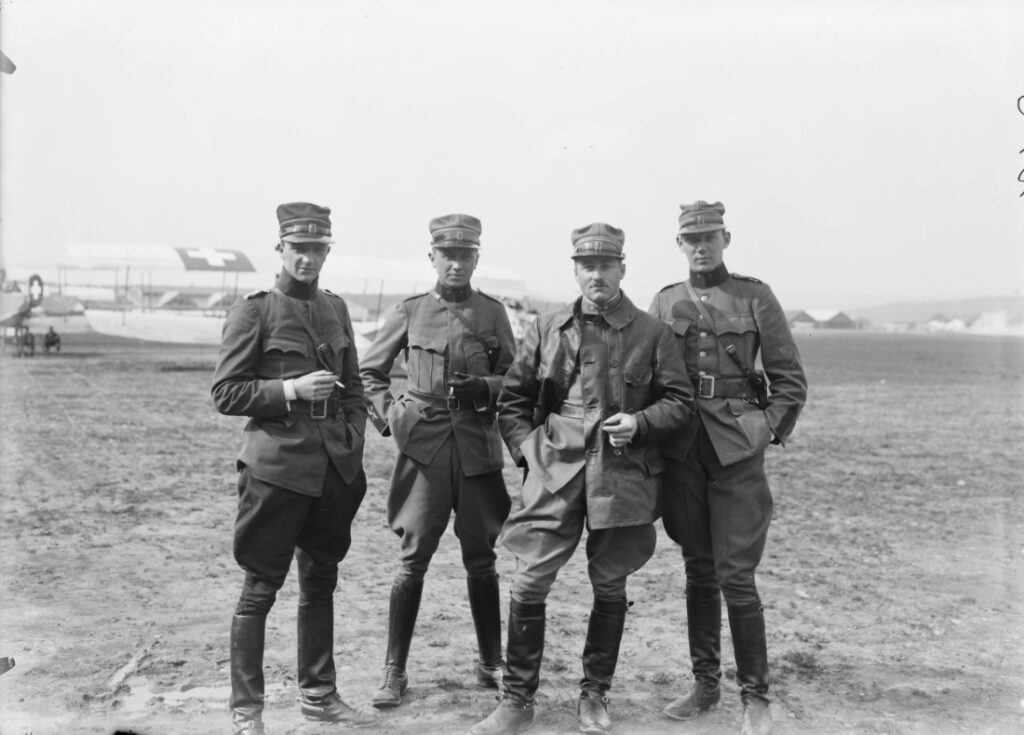 After the war, Bider and Fritz Rihner wanted to establish a company to provide tour flights over the country. Schweizerische Gesellschaft für Lufttourismus (English: Swiss Society for air tourism) was about to start its servicesince July of 1919.
At the beginning of that month, Bider was released from active duty with the Swiss Air Force. He spent next few days on celebrating that fact with his friends, including the night of 6th to 7th July. Then, in the early morning and despite the sleepless night, Oskar Bider decided to say goodbye to his friends with an aerobatic display over the Dübendorf airfield.
Approximately at 6:30 hours in the morning, Bider took-off for the display with the Nieuport 23 fighter. During that performance, his aeroplane entered a stall and crashed, killing the young pilot on the spot. Regrettably, it was not the only casualty – when the sad news reached his younger sister, Julie Helene Bider, she shot herself later that afternoon.
As usual, an investigation was started to examine the reason of Bider´s crash. However, no official conclusions were disclosed to public. Independent research led to hypothesis that loss of consciousness during the flight, or even suicide, were the most probable reasons.
Nowadays, there are a few streets in Switzerland, named after Oskar Bider and thus commemorating his contribution to development of aviation. There is also Bider´s monument in Bern and one of the Bern Airport hangars is named after the brave Swiss aviator.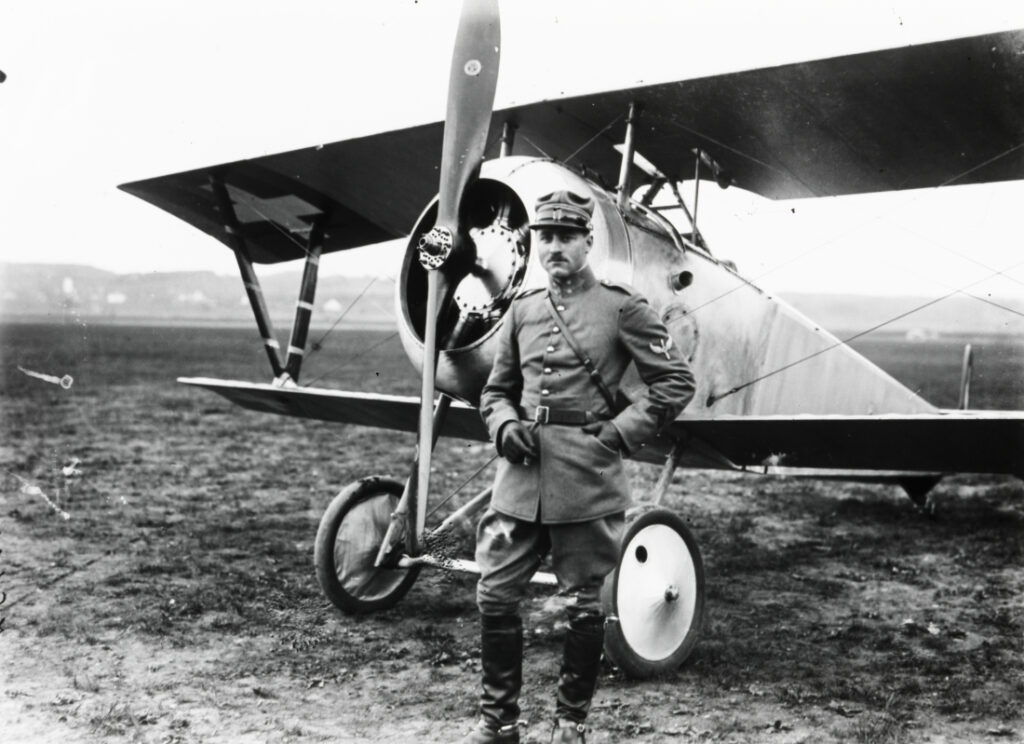 Cover photo: Oskar Bider flying in Blériot XI over Beundenfeld airfield in Bern, spring of 1913 (photo signed by Bider himself), ETH-Bibliothek Zürich, LBS_SR02-00033-B / CC BY-SA 4.0