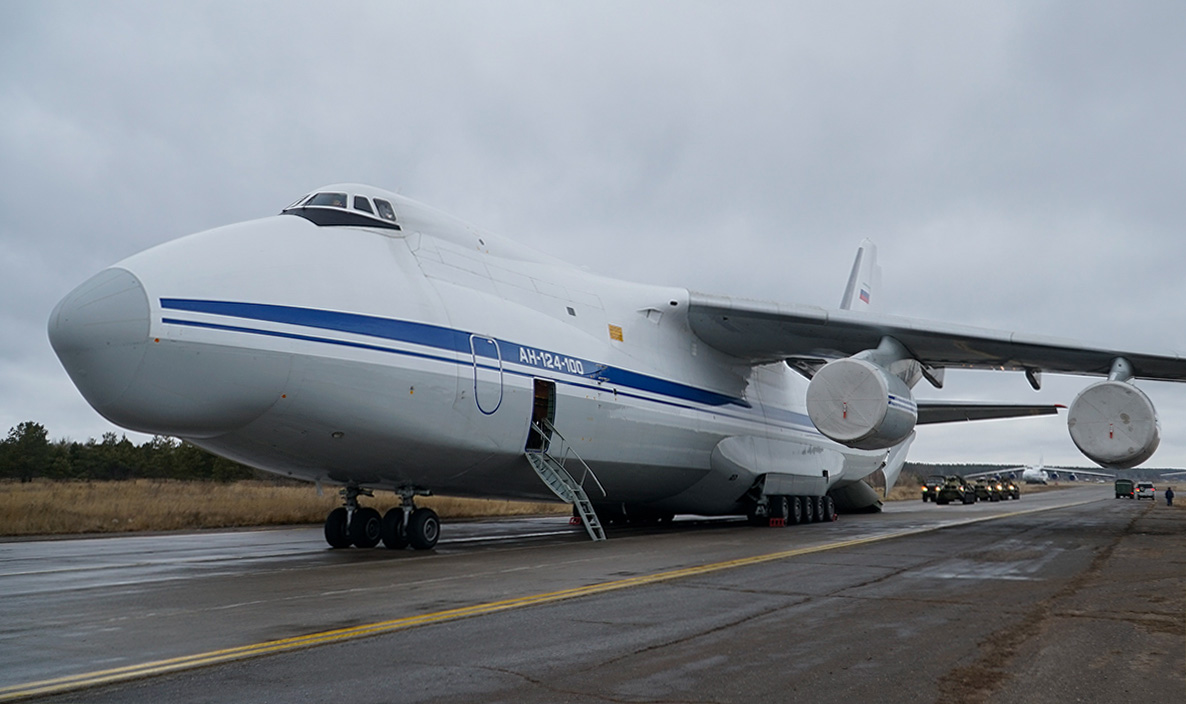 In recent days, the whole world was watching an armed conflict between Azerbaijan and the self-proclaimed Republic of Artsakh, so-called 2020 Nagorno-Karabakh war. Being a relatively short conflict, the war ended up after just six weeks, with signing a ceasefire agreement on 10th November 2020.
One of the conditions of the abovementioned agreement was a deployment of the Russian peacekeeping forces to the region – along the Lachin corridor, between Armenia and Nagorno-Karabakh. The mandate for approximately 2,000 of Russian military personnel deployed there will last at least five years.
The peacekeeping contingent was arranged from the units of the 15th Separate Motorized Rifle Aleksandriyskaya (Peacekeeping) Brigade [15-я отдельная мотострелковая Александрийская бригада (миротворческая)] from the Central Military District. Apart from the 1,960 of military personnel, the forces deployed to Armenia include 90 armoured carriers and 380 other specialized vehicles.
Due to the conditions of the ceasefire agreement and the situation in the area, a quick transfer of the peacekeeping forces was essential. Therefore it was arranged by a combined operation of the Military Transport Aviation (Командование военно-транспортной авиации), using the Ilyushin Il-76 and Antonov An-124 transport aircraft.
The first batch of four Il-76 aeroplanes took-off from Ulyanovsk-Vostochny airfield in the early morning hours of 10th November, heading to Erebuni air base in Armenia. In total, twenty Il-76 transport aircraft were sent to Armenia that day and at least another eight sorties were flown on 11th November. During this initial stage of the transport operation more than 400 soldiers and officers were transferred to Erebuni, together with armoured carriers, trucks and communication equipment.
After arriving Erebuni, the peacekeeping forces travelled another 250 kilometres to the deployment area in the Lachin corridor. In the meantime, their command post was set up at Stepanakert.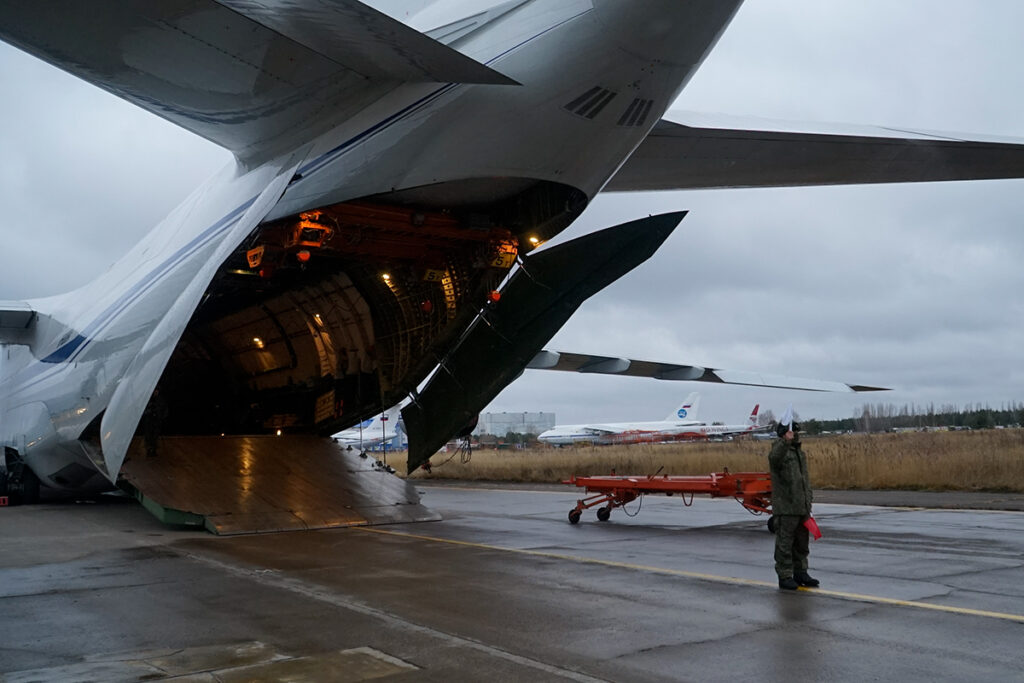 During the first three days of the transport operation, the Il-76 aircraft made 56 sorties to Armenia, carrying more than 800 of military personnel, 119 vehicles (BTR-82A armoured carriers, ´Tiger´ and ´Typhoon´ armoured cars) and also eight Mi-8 and Mi-24 helicopters of the Russian Army Aviation.
Certainly, the air bridge to Armenia was continued in the following days and later two Antonov An-124 cargo aircraft joined the fleet transporting troops and equipment to Erebuni – carrying there, inter alia, ten BTR-82A armoured carriers. On 16th November eight sorties with Il-76 and two with An-124 were made.
The transport operation to Armenia is still ongoing – today morning Il-76 aircraft took-off from Chkalovsky airfield, carrying the second batch of engineering troops and their equipment (their first transport reached Erebuni already on 17th November).
In the meantime, starting 13th November, the army aviation helicopters commenced their service in Nagorno-Karabakh, escorting military convoys and units reaching their deployment areas.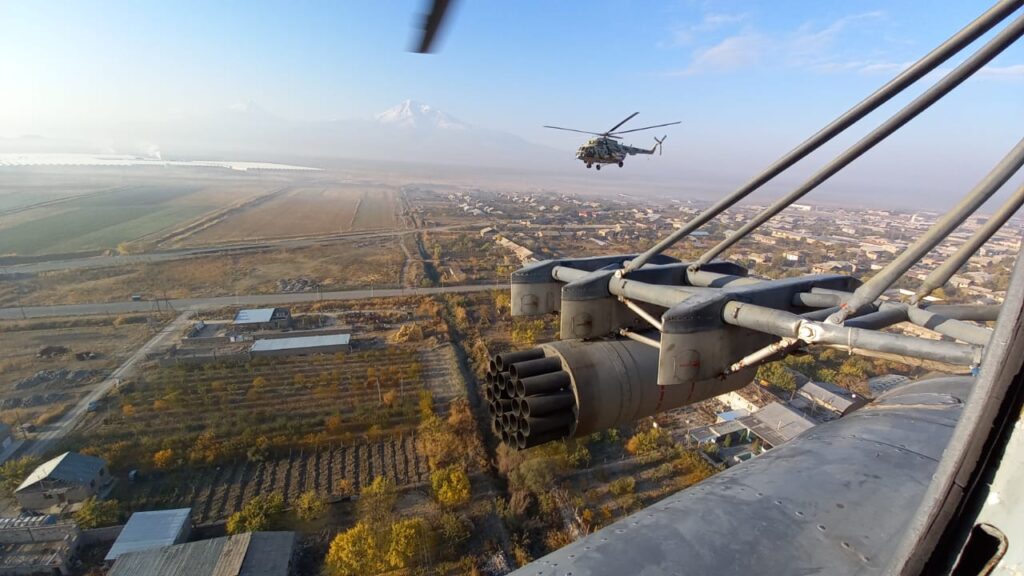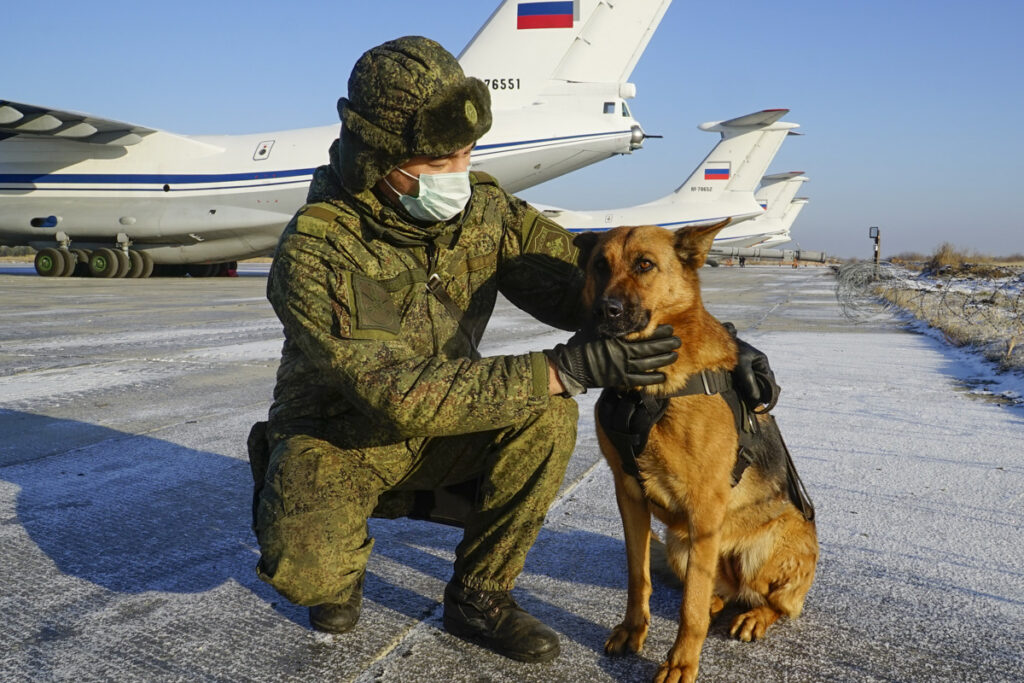 All photos © Russian MoD (Министерство обороны Российской Федерации), used under the Creative Commons Attribution 4.0 license. MoD press information were used.