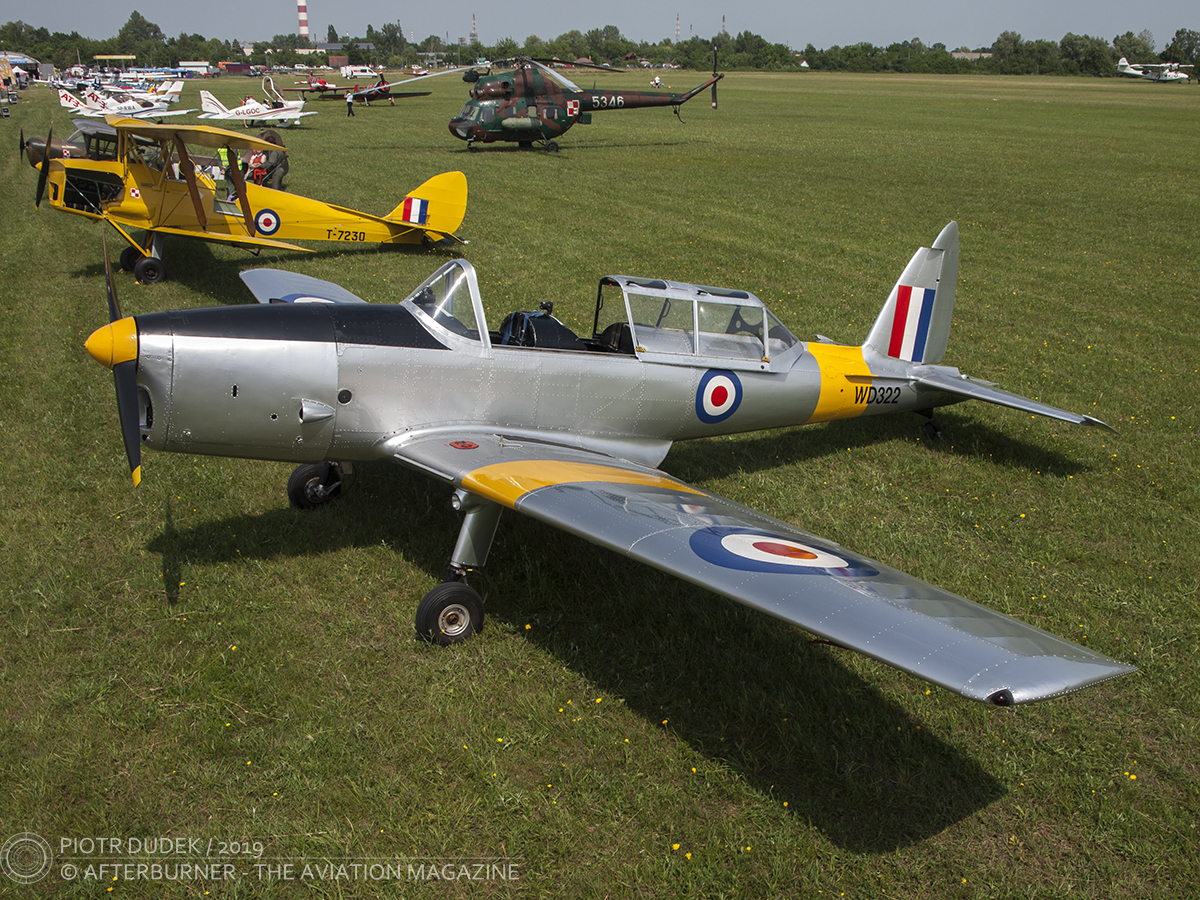 Dear Friends,
When we started our project few months ago, we were full of true enthusiasm, we were driven by adrenaline and sincere passion. On the other hand, we were also anxious whether Afterburner would gain a stable group of recipients and fans. However, those fears turned out groundless. Our webpage as well as our Facebook fanpage have more and more readers from numerous countries. We're really happy and proud that our contents meet your expectations and we'll strive to make Afterburner even more interesting so as to approach even greater number of fans.
As usual, July was quite a busy month for us. Our editorial team was able to visit several aviation-related events (and gained some intel from the events we weren't able to attend, the results of which you'll find on our webpage.
Nevertheless, July was quite packed with anniversaries and commemorative events. We've covered the 70th anniversary of the Berlin Airlift, which was a massive and spectacular humanitarian operation led solely by the air force. For fifteen months the airmen of the Royal Air Force, Royal Australian Air Force, Royal Canadian Air Force, Royal New Zealand Air Force, South African Air Force, U.S. Air Force and French Air Force supplied the West Berliners with significant quantities of fuel and food in the situation when the Soviet troops blocked all roads and railroads leading from Western Powers' occupational zones to West Berlin. You can read about all the commemorative events held throughout Germany on Afterburner.
July is a very important month for those interested in outer space conquest. This month marked the 50th anniversary of "one small step for a man". Apollo programme, which led NASA, and in turn, the mankind to set foot on the Moon has been one of the milestones not only in space exploration, but in science in general and is considered to be one of the most important events of the 20th century. Afterburner just couldn't have ignored this anniversary, so now you can read the first part of a fascinating story about knowledge, science and determination which led to sending manned expeditions towards the Earth's only permanent natural satellite. The second part is coming soon…
When talking about space exploration, we'd like to invite you to read about General Mirosław Hermaszewski, the first and only (so far) Polish citizen who flew in space. On June 27, 1978 then major Hermaszewski, together with the mission commander, col. Pyotr Klimuk launched from Baikonur spaceport in Kazakh SSR on board Soyuz 7K-T spacecraft for the eight-day long mission. General Hermaszewski is one of the most well-known Polish pilots of the post-war era, mainly due to his spaceflight but also because of his long-lasting and distinguished career. We're pleased to bring you his story.
Apart from exciting space-related subjects we've covered some interesting news regarding Russian helicopters, like info on a premiere of a modernised Ansat helicopter during Paris Air Show 2019 or on participation of Ka-32 in dramatic fight with fires in Turkey.
Of course, these are only few of the topics covered by the Afterburner editorial team in July and we hope that all of you will find something interesting in this month's releases.
As we're still winding up, you can expect some new, fascinating stuff to come, as the incoming months are also packed with great aviation-related events and our team will try to provide you with ever interesting articles about winged past, present and future.
So, fasten your seatbelts, relax and enjoy your flight with Afterburner team.