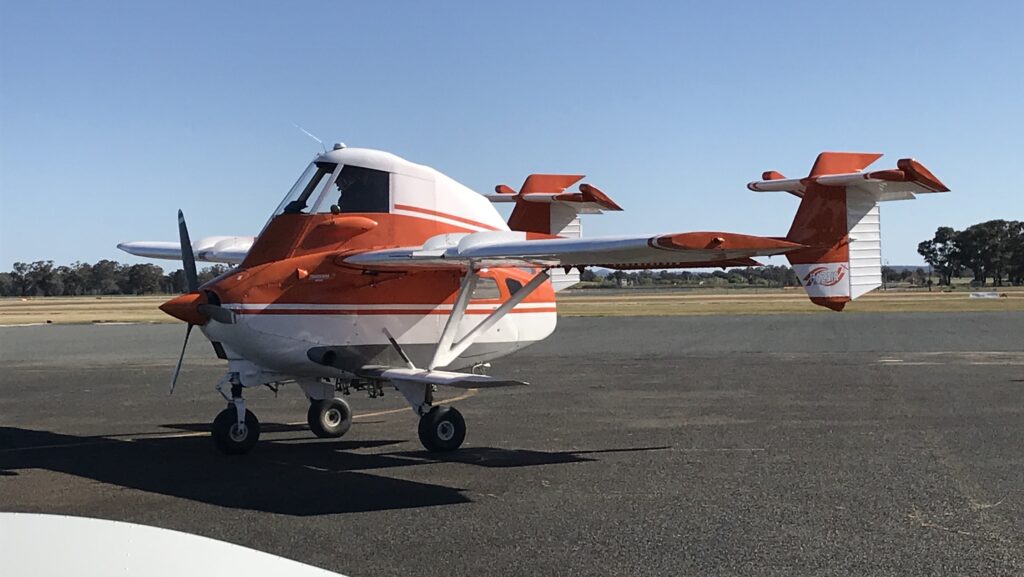 On 22nd April 1965, PL-12 Airtruk, an agricultural aircraft developed by Australian manufacturer Transavia Corporation, performed its first flight.
The story of that quite odd-looking aircraft goes back to Italy and the mid-1940s. At that time, 31-year-old engineer Luigi Pellarini started his cooperation with Carrozzeria Colli, a vehicle manufacturing company from Milan. The result of this collaboration was a series of flying car prototypes, designated PL-1 to PL-5 by Pellarini and jointly marketed as Aerauto.
Regrettably, although Pellarini´s flying cars were really of innovative and interesting designs, they have not go any attention in the post-war Europe, apart from being considered yet another useless curiosity. An attempt was made to sell the Aerautos in the United States, but authorisation and patent procedures were long, expensive and suffered from bureaucratic issues.
In the early 1950s, Pellarini, disillusioned with both European economy and American bureaucracy, left Italy and headed to Australia. He was somehow convinced that Australian conditions with low population density, poor road network and long distances made the country an ideal market for his flying cars.
Regrettably, the Australian reality was no different – no one was interested in any flying cars even there. Therefore, Pellarini had no other choice than abandon his dream about the ´aerautos´ and switched to development of small aircraft, especially agricultural ones.
Between 1953 and 1961, Pellarini designed several small aircraft for Australian and New Zealand companies, traditionally designated ´PL´ from his initials. They included PL-7 Tanker, PL-8 Air Jeep, PL-9 and PL-11 for Bennet Aviation, and finally the PL-12. In addition, Pellarini made some modifications and conversions of the existing aircraft, as Fawcett 120 or Victa R2.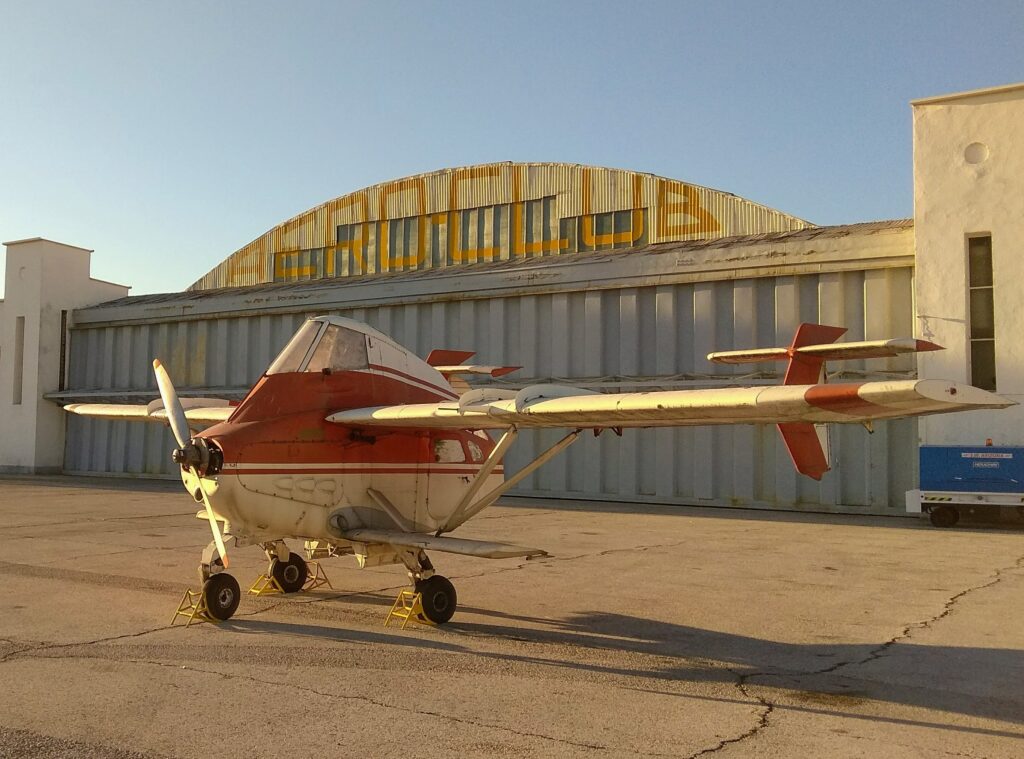 Nevertheless, all abovementioned aircraft have not gone beyond the prototype stage. Perhaps, their design was one of the reasons – Pellarini´s constructions were, to put it mildly, far away from then existing canons of aircraft development. His aeroplanes that achieved a status of flying prototype are usually scoring top places on every ´the ugliest aircraft in the world´ lists made by aviation fans.
A similar story is associated with the PL-12, a design Pellarini completed in 1956 for a New Zealand aviation company. Although not approved that time, the project was refreshed in 1965 while being taken over by Transavia, a newly established agricultural aviation branch of Transfield company.
Although still odd-looking, the PL-12 was a fully functional agricultural aeroplane that included all ´must-have´ features for that type of aircraft. It was a sesquiplane with two tail booms, powered by air-cooled engine and could carry about one tonne of chemicals. Pilot´s cockpit was situated over the tank and engine, providing good visibility, so essential in agricultural operations. In case of transferring to remote airfields, the PL-12 could carry up to two passengers. The Airtruk – as the aircraft was officially called – could be also used for medical or cargo transport purposes – at least few PL-12 were rebuilt for that role.
The PL-12 Airtruk became the first and only commercial success among many Pellarini´s designs. The aircraft went to serial manufacturing and approximately 120 examples were built until 1993, when its production was finally ceased.
However the PL-12 is still commonly considered as either weird, ugly or odd aircraft design, it must be mentioned that the aeroplane was made for a specific task, performed in not less specific environment. Pellarini´s experience gained with developing the flying cars turned out to be an advantage while designing the agricultural aircraft.
An interesting fact is that the PL-12 has earned its place in popular culture, appearing on the screen in 1985. An aircraft known as the Flying Jalopy, that could be seen in a post-apocalyptic movie ´Mad Max: Beyond Thunderdome´, is just a slightly modified PL-12 Airtruk.
Cover photo: Hazair's VH-TRT visiting Temora October 2018 by Fmt1962 via Wikipedia Commons (CC BY-SA 4.0)