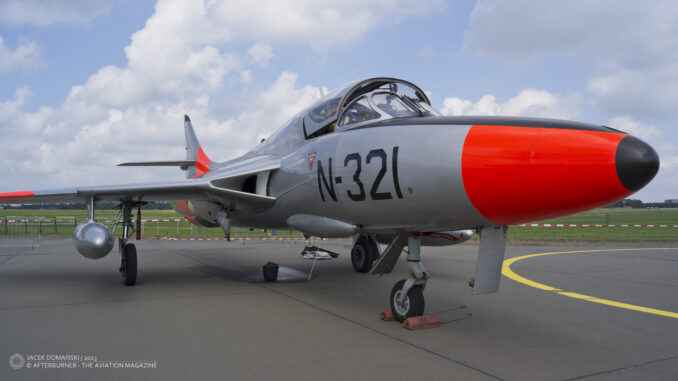 NATO announced an aircraft acquiring programme, worth over 550 million USD.
On 23rd April 1953, during a press conference held at Palais de Chaillot, the Secretary General of NATO, Lord Ismay (General Hastings Lionel ´Pug´ Ismay, 1st Baron Ismay) announced that an aircraft purchasing programme for European NATO countries is about to be launched.
The programme, worth more than 550 million USD, will be secured by the US government that agreed with placing offshore procurement contracts in Europe, in order to support aircraft manufacturing and purchasing by NATO countries.
An ´offshore procurement´ is a term originally linked with the US Navy and means financing abroad purchase of military equipment that would be used by armed forces of a friendly foreign nation. In this particular case, the US government was willing to financially support the European NATO countries in purchasing new aircraft, under a condition that those countries would find additional and sufficient financial resources, to cover their part of the programme.
´Today, at the Minister's first meeting, I was able to report that, after 10 months study and hard work, contracts have been signed for the manufacture in Europe of more than USD 550 millions' worth of combat aircraft for the allied air forces. Practically all these aircraft will be delivered between now and June 1956´, announced Lord Ismail and emphasized that ´the United States Government have now signed offshore procurement contracts for military aircraft to the value of $281,540,000 with Belgium, France, the Netherlands and the United Kingdom. An additional contract with Italy is now in the final stage of negotiation.´
The largest single order within this programme was placed directly by the US authorities. Being worth approximately 140 million USD, the order secured manufacturing and delivery of Hawker Hunter aircraft for the British armed forces. The second largest was a contract signed with Dassault aviation company, worth 86,540,000 USD and covering deliveries of Mystère IV fighters.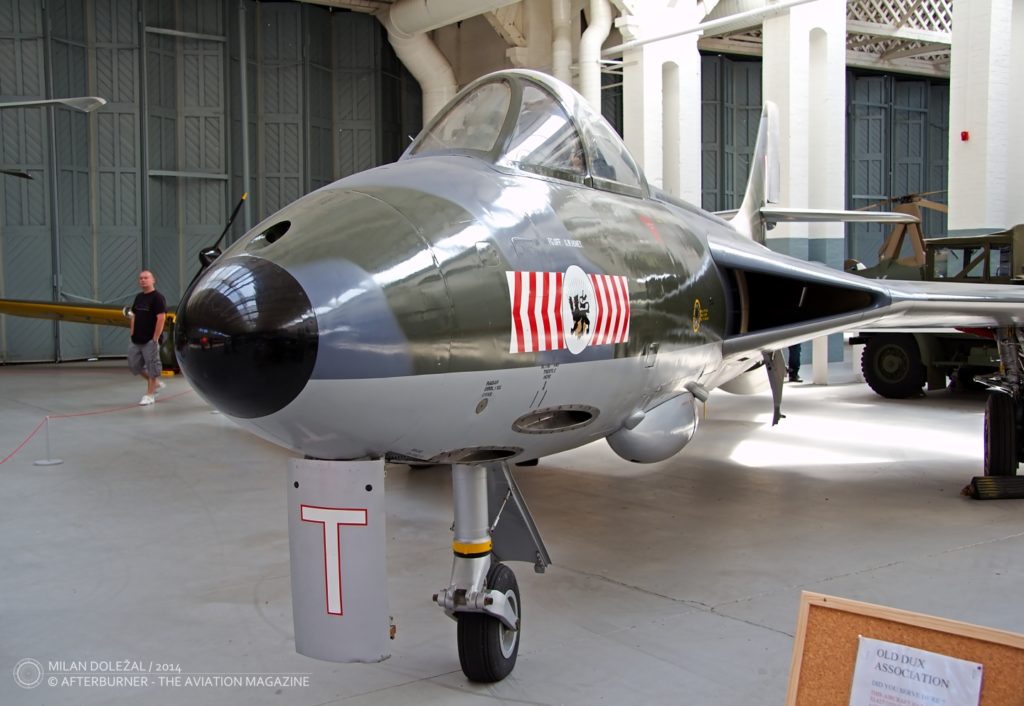 The Hunter fighters had also to be produced outside the United Kingdom. Another contract was signed with Belgium and the Netherlands, for producing Hawker aircraft there by SABCA and Fokker companies. The American part of this order was worth 42 million USD in total, being divided into 18 million USD for Belgium and 24 million USD for the Netherlands. It was also expected that those two European governments would finance their part, worth 117 million USD.
The Italian part of the programme focused on assembly of F-86D Sabre fighters in FIAT aviation plant. Starting 1955, more than 120 Sabre fighters were produced in Italy, under a NATO designation F-86K. Another 120 aircraft of that type were purchased for the Italian Air Force directly in the USA.
Another purchase had to be secured by an agreement with the US Navy, that undertook to buy Hawker Sea Hawk aircraft for the Royal Navy. This contract was expected to have a value of 13 million USD.
Apart from the abovementioned offshore procurement, the European governments pledged to place even more orders to acquire additional aircraft for their air forces. Those obligations included a French purchase of Mystère II and IV, worth 91 million USD and also a British order for Supermarine Swift interceptor, worth an equivalent of 70 million USD.
In addition to those contracts, mentioned above, the governments of Belgium, the Netherlands and Norway promised to buy ´a large number of all-weather fighters´.
´Now that six Allied Governments have decided to pool their ressources, production facilities, technical skill, manpower and money in a joint enterprise, not only will the European aircraft industry be greatly strengthened, but the North Atlantic airforces will be equipped with the most modern aircraft and NATO will have taken a long step forward in furtherance of its planned force build-up´, concluded Lord Ismail in his statement.
Source of all quotations from the Lord Ismail speech from 23rd April 1953 and the value of all contracts: NATO online library.