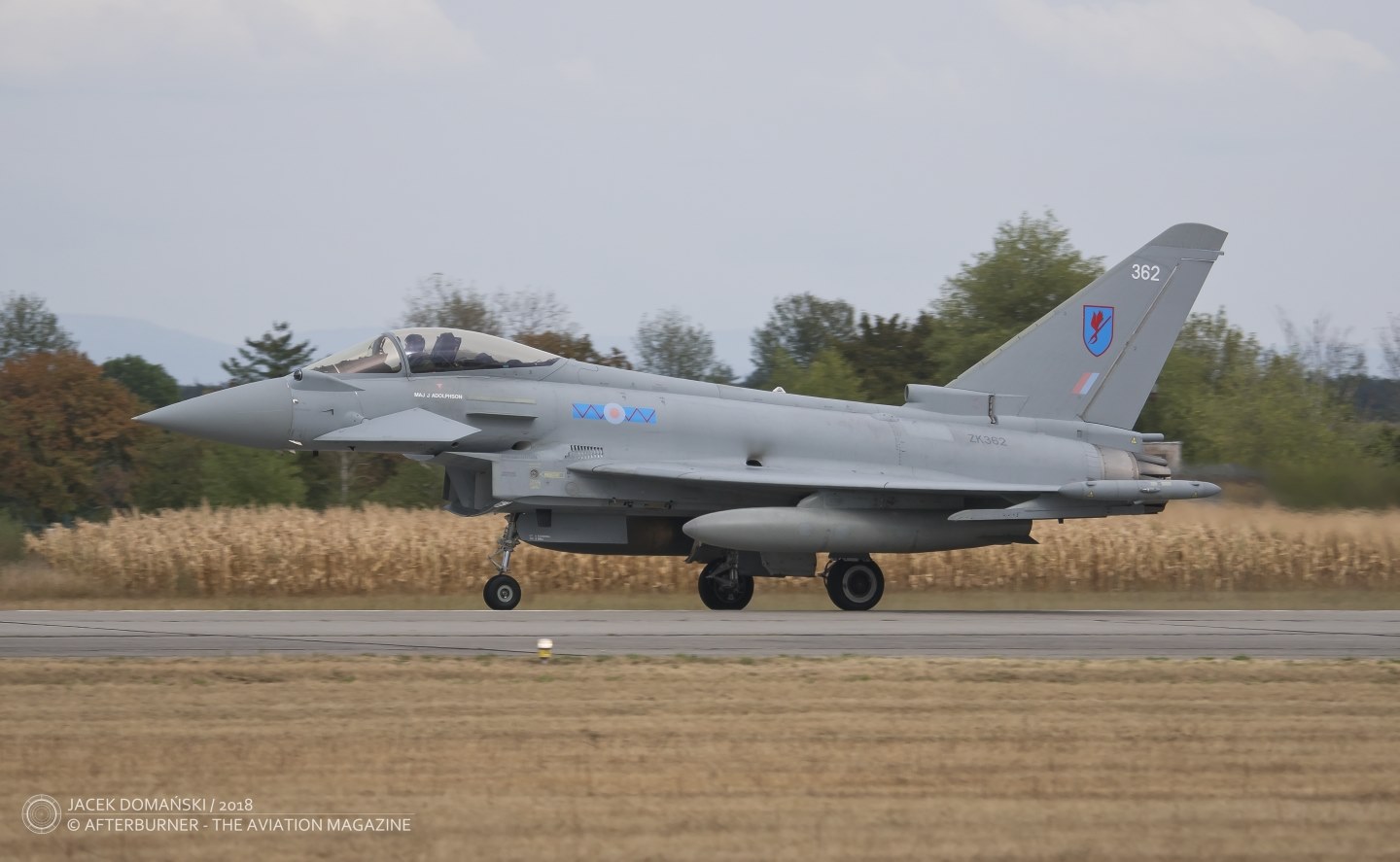 Maiden flight of Eurofighter Typhoon.
In 1989, the consortium created by four nations – Germany, Spain, United Kingdom and Italy – began the construction of the 4th generation European air superiority fighter, the Eurofighter Typhoon (aka EF 2000).
The aircraft performed its maiden flight on 27th March 1994 and was introduced into operational service in 2003. Since that time, the basic fighter was successively upgraded, with P1E upgrade introduced in 2014 and P2E in 2016.
Eurofighters debuted in the combat mission in 2011, when RAF Typhoons participated in the United Nation´s operation Odyssey Dawn in Libya.
Currently, the Eurofighter Typhoon is operated by seven countries: Germany, Italy, Spain, United Kingdom, Austria, the Kingdom of Saudi Arabia and the Sultanate of Oman. In total, more than 550 fighters were already delivered, and the Typhoon fleet completed over 580,000 flying hours.
Pictured above is Eurofighter Typhoon FGR4, from the Royal Air Force.