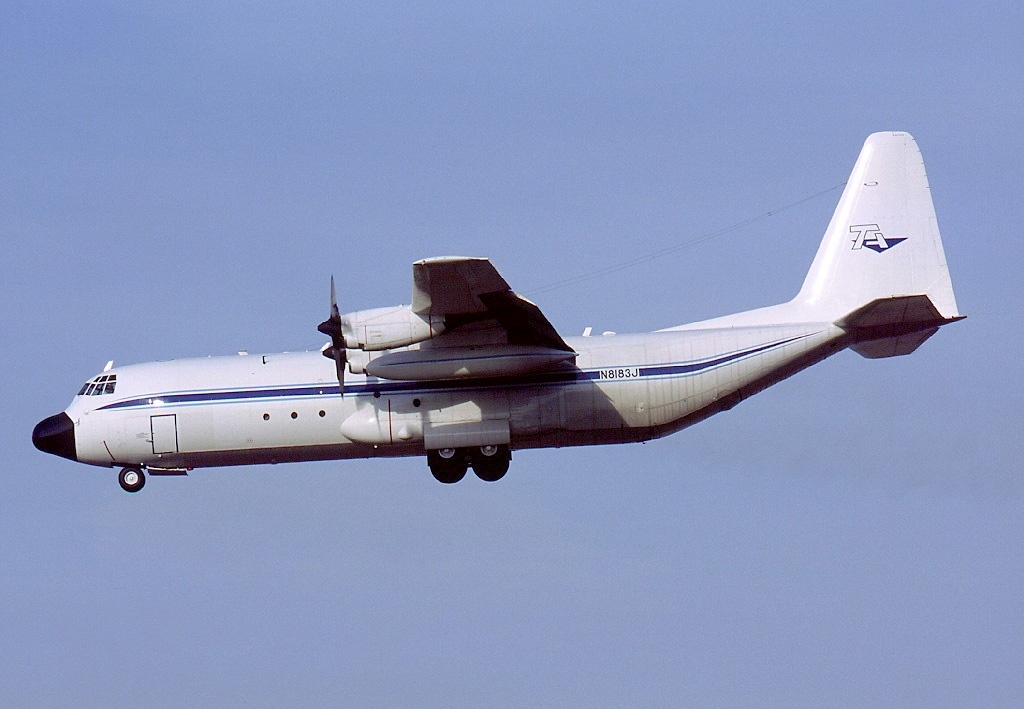 Lockheed L-100 Hercules of Tepper Aviation crashed on final approach to the airport in Jamba, Cuando Cubango, Angola.
In November 1975, Angola has won independence from Portugal. However, that did not mean an immediate peace, because shortly thereafter, yet in the same year, the country was engulfed in a civil war between two main anti-colonial guerrilla movements – communists from the People's Movement for the Liberation of Angola (MPLA) and anti-communists from the National Union for the Total Independence of Angola (UNITA) – that, with varying intensity, lasted over 26 years, until 4th April 2002.
Both sides of the Angolan Civil War were receiving some support from other liberation movements and neighbouring countries. In addition, this conflict also became included into the Cold War tensions when the MPLA started to receive support from the Soviet Union and Cuba, and the UNITA, in turn, was secretly supported by the USA. A significant role in this case was played by the CIA and Tepper Aviation airline, that provided aeroplanes for supplying the anti-communist rebels with weapons, ammunition and other equipment, despite of the sanctions announced by the United Nations.
On 27th November 1989, a Tepper Aviation freighter aircraft Lockheed L-100 Hercules (reg. N9205T, c/n 4129), was performing one of such supply flights for the UNITA. The aeroplane took-off from Kamina airport in Zaire, then heading to Jamba, Cuando Cubango in Angola, but did not reach its destination.
Despite the night-time, its crew decided to perform a low-level approach at unlighted runway of Jamba, to avoid being detected by the MPLA radars. Unfortunately, they went too low and at some point approximately 10 kilometres from the airport, the Hercules hit trees, crashed and went up in flames. All thirteen people on board were killed, including Bud Peddy – the head of Tepper Aviation, who reportedly was flying the aeroplane.
The privately held Tepper Aviation, Inc. was founded in 1987 and is based at the Bob Sikes Airport in Crestview, Florida. The company operates Lockheed L-100 Hercules cargo aeroplanes and is one of the largest civilian operators of this type of aircraft. Due to its cooperation with the Central Intelligence Agency since the late 1980s and the fact of being widely reported to be supplying weapons for the Angolan UNITA guerrillas, the airline is considered a kind of successor to the famous Air America.
However, such operations of Tepper Aviation ceased in 2006, after the Council of Europe informed about investigating statements concerning cooperation between the airline and CIA and using the company's aircraft to transport suspected terrorists through Europe.
Pictured, for illustrative purposes only, there is a Lockheed L-100-30 Hercules (L-382G) from Tepper Aviation – photo by Konstantin von Wedelstaedt, Wikimedia Commons, used under the terms of GNU Free Documentation License