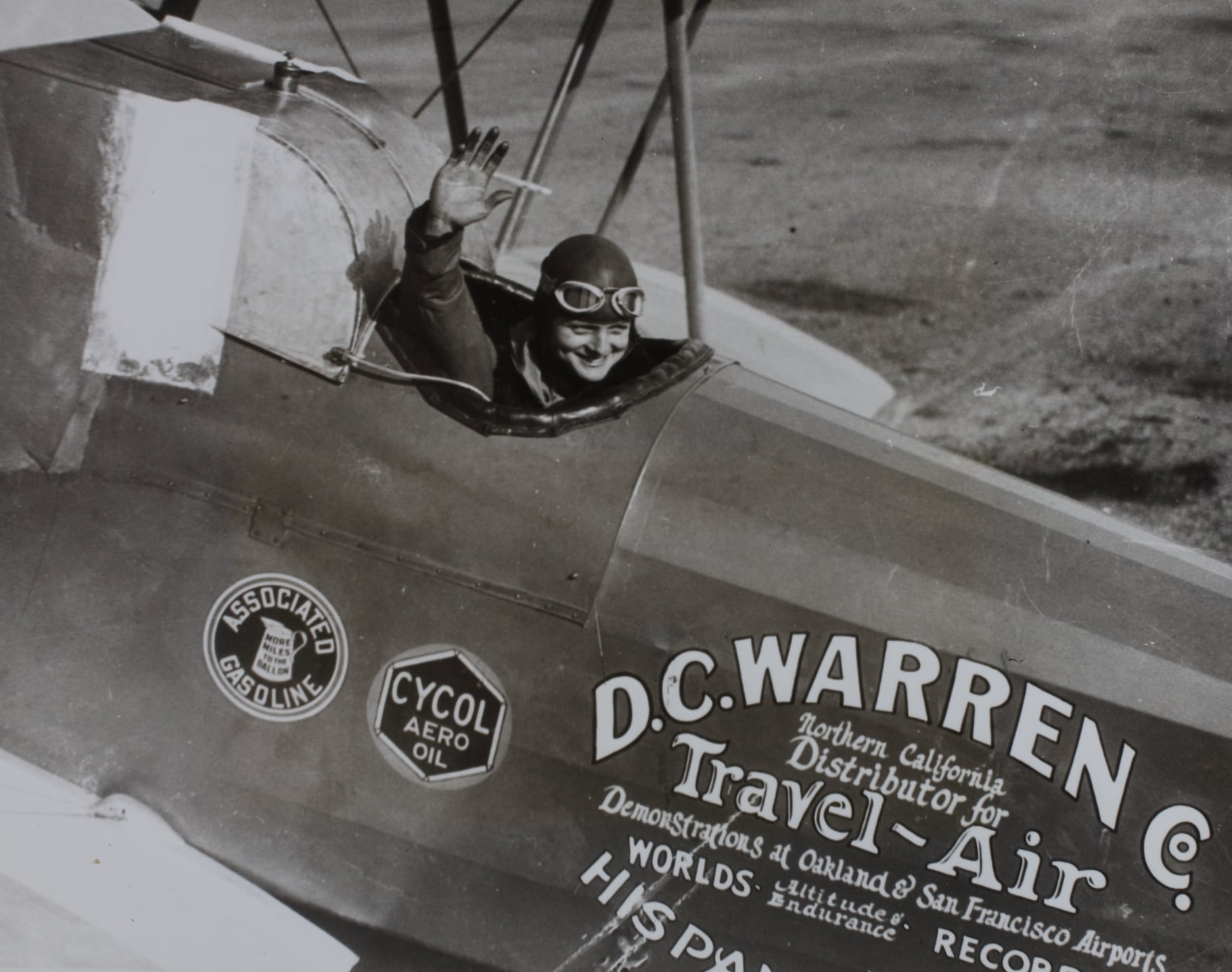 Louise Thaden became the first woman pilot that won the Bendix Trophy Race.
Thaden, together with her co-pilot Blanche Noyes, was flying a Beechcraft C17R ´Staggerwing´, a single engine biplane. Flying at an average speed of 266.11 kph (165.35 mph), they took the route from Floyd Bennet Field, Brooklyn, New York to Mines Field in Los Angeles (CA) in exactly 14 hours, 55 minutes and 1 second – winning. Another well-known female pilot, Laura Ingalls, finished the race in second place, arriving Los Angeles in her Lockheed Orion just 45 minutes later.
The Bendix Trophy was an American transcontinental point-to-point aviation race launched in 1931. The trophy was organized annually, except the World War II years, until 1962. Then it was resumed in 1998, with a new sponsor, and organized until 2011.
Louise Thaden, née McPhetridge, was a well-known female aviator. Her aviation licence, issued in 1928, was signed by Orville Wright himself. She set several FAI World Records of flight duration and altitude, was a licensed transport pilot and even had her own aviation manufacturing company. During her aviation career, Thaden won several air races, was a secretary of the National Aeronautic Association, co-founder of the Ninety-Nines organization and worked for several other aviation associations and pilot schools.
After her retirement from active flying, Thaden wrote her memoirs ´High, Wide and Frightened´ and many aviation-related articles in magazines and newspapers. In 1951, the airport in her hometown of Bentonville (AR) was renamed ´Louise M. Thaden Field´, in her honour. Louise Thaden died of a heart attack in 1979.
Pictured: Louise Thaden in 1929, photo from San Diego Air and Space Museum Archive collection, Flickr Commons licence.