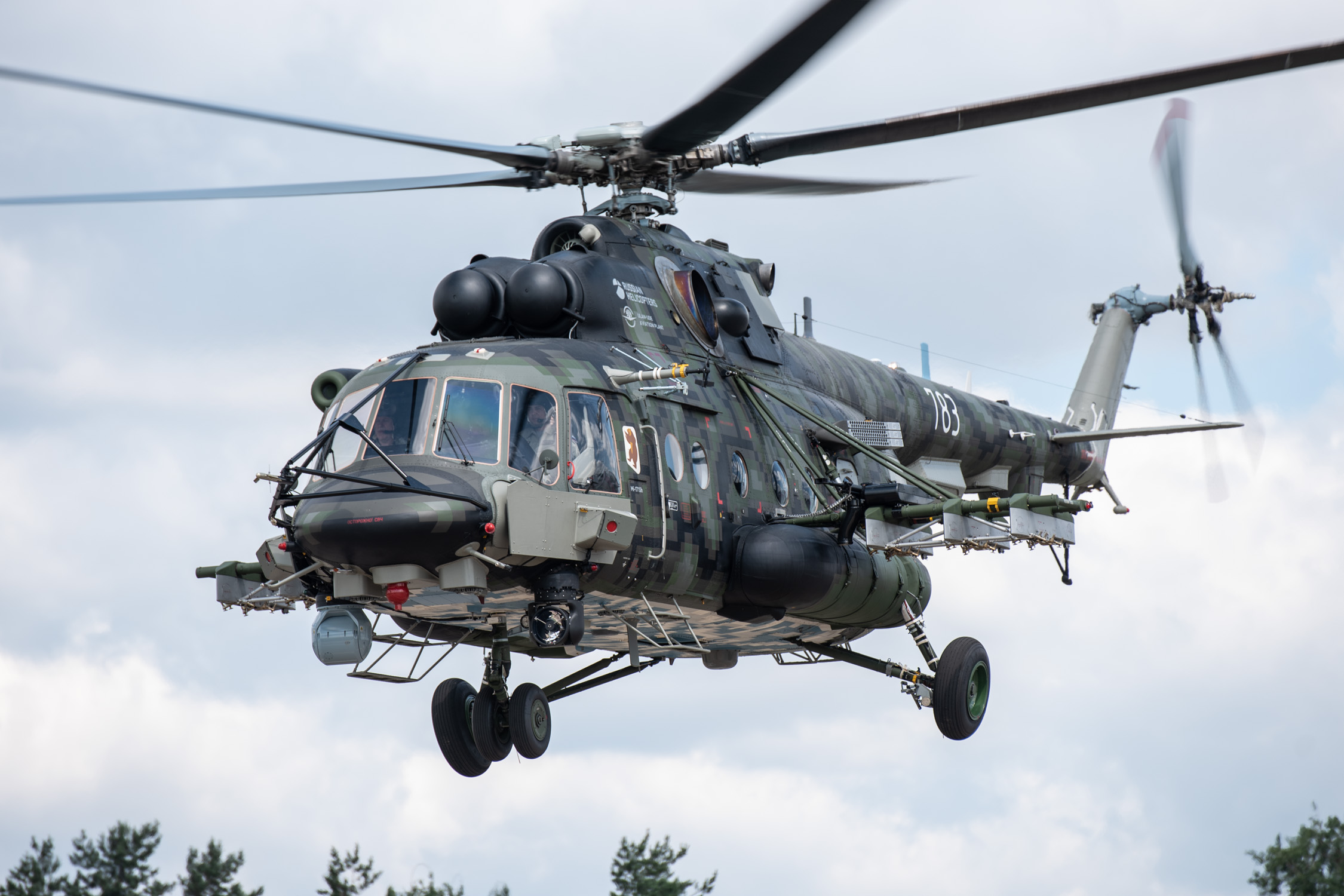 A prototype of new upgraded variant of Mi-171Sh ´Storm´ (Ми-171 Шторм) was for the first time presented to the public at the International Military-Technical Forum ´Army-2020´, that took place between 23rd and 29th August 2020 in Kubinka, Moscow area.
The new member of Mi-8/Mi-17 family was exhibited by its manufacturer, the Russian Helicopters holding company. According to the producer, the rotorcraft is featuring an enhanced protection and unique strike capabilities, new targeting system and IBKV-17VP avionics suite with the ´glass cockpit´.
´An upgraded Mi-171Sh provides superior level of protection, both for the crew and troops on board, achieved through titanium and Kevlar armour protection. Its strike capabilities were extended to include the guided missile weapon´, noted the Director General of the Russian Helicopters, Andrey Boginsky. ´Mi-171Sh is made for the most demanding combat and climate conditions, and that is why we used the name ´Storm´ for our foreign customers. This name represents its readiness to battle the elements and, on the other hand, speaks about the flexible assault capabilities of this helicopter.´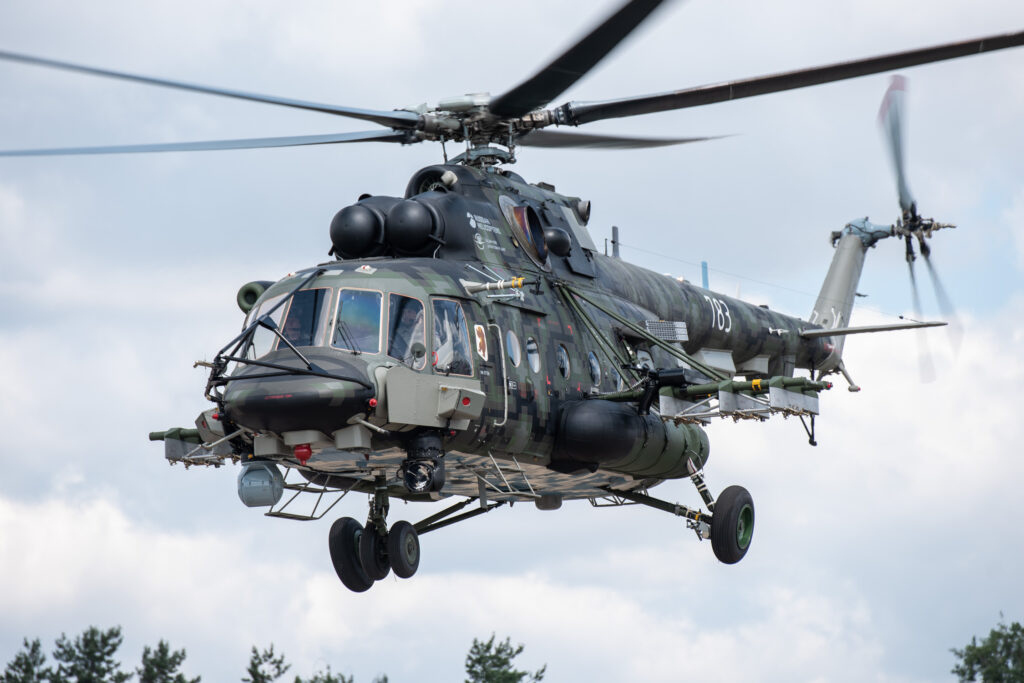 Mi-171Sh ´Storm´ comes with the upgraded engines, new rotor system with an improved composite profile and X-shaped tail rotor. The helicopter is also equipped with ´President-S´ on-board aircraft defence system and an improved armament system including 12.7 mm machine guns and guided missile weapon system with OPS-24N-1L target sight, allowing the crew to detect and engage against ground and air targets.
Along with other combat helicopters from the Mi-8/Mi-17 family, the ´Storm´ is equipped with sliding door on each side and the rear ramp for fast deployment of the transported troops. The flying prototype of new Mi-171Sh was manufactured by the Ulan-Ude Aviation Plant.
The Russian armed forces already introduced an advanced combat version of Mi-8 helicopter in 2009. Mi-8AMTSh (Ми-8АМТШ), commonly named ´Terminator´, is manufactured in five different variants (including special operations, MEDEVAC and airborne forces versions) and can carry a broad range of unguided, guided and precision weapons. Since 2009, two significant upgrades of Mi-8AMTSh were already performed. Apart from the abovementioned specialized variants, two other upgrades were made – Mi-8MNP-2 (Ми-8МНП-2) for the Border Service and Mi-8AMTSh-VA (Ми-8АМТШ-ВА) Arctic version.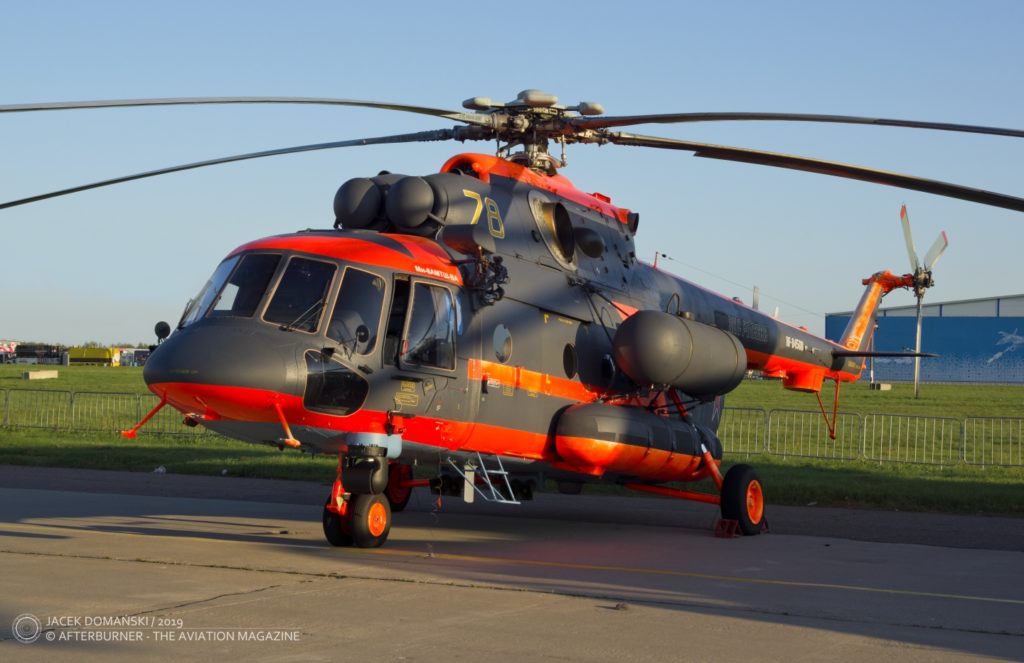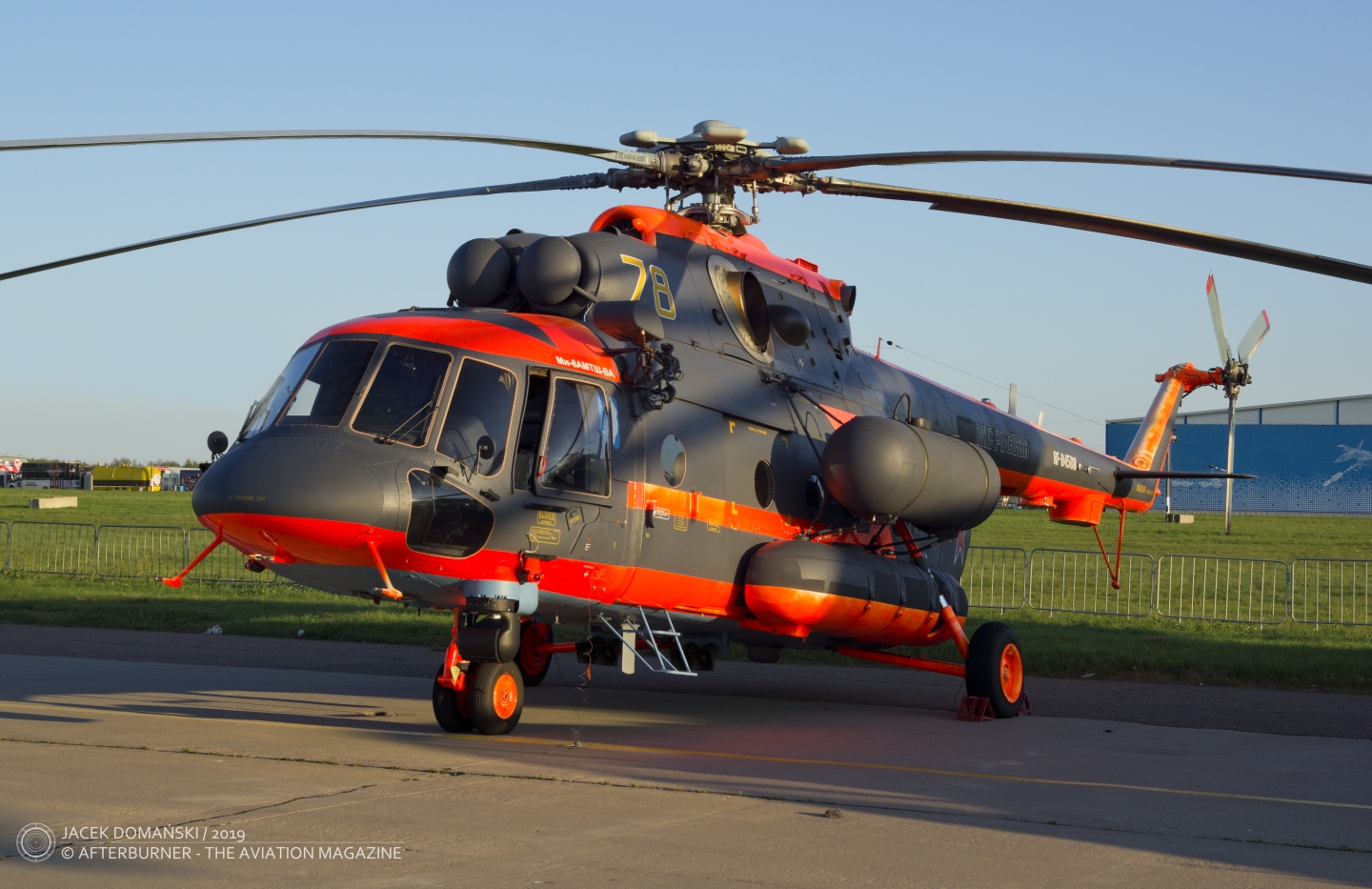 Photo of Mi-171Sh courtesy of JSC "Russian Helicopters" / Rostec State Corporation. "Russian Helicopters" press materials were used.