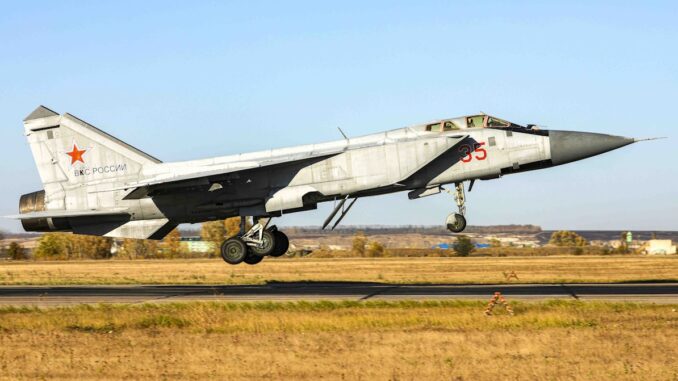 The end of June was marked by a joint live-fly training of the Russian Navy and the Russian Aerospace Forces, being held in the eastern part of the Mediterranean Sea. For the first time in history of such Russian joint exercises, the vast majority of aviation missions were flown from Khmeimim air force base, located in the Arab Republic of Syria.
Approximately one month ago we have informed about the first-ever deployment of Tu-22M3 bombers to Syria. This has become possible as a result of several investments and modernization made at Khmeimim base, including reconstruction and extension of its second runway. It was therefore reasonable to predict that sending Backfires to Syria would be just a beginning of a new chapter in history of the Russian activities in that area.
On 25th June 2021, a pair of MiG-31K interceptors and Il-38 anti-submarine warfare aeroplane landed at Khmeimim. Admittedly, both types of aircraft were already reported to operate from Syria in previous years but it must be pointed that current deployment is of a different kind.
Previously, an interceptor variant of MiG-31BM was deployed to Khmeimim and, together with S-300 anti-aircraft system, used as a component of local air defence there. This time, the latest upgrade of Foxhound (as MiG-31 is designated in NATO countries) was sent there – a ´K´ variant, introduced in 2018 and modified to carry a hypersonic nuclear-capable ballistic missile Kh-47M2 ´Kinzhal´ / Х-47М2 «Кинжал» (English: dagger).
This new Russian strategic weapon was for the first time unveiled in March 2018. Although its exact capabilities are still unknown, it is however estimated that ´Kinzhal´ has a range of approximately 2,000 kilometres and can fly with speed up to 10 Ma with ability to perform evasive manoeuvres. It can be carried by both modified MiG-31K and Tu-22M3 aircraft.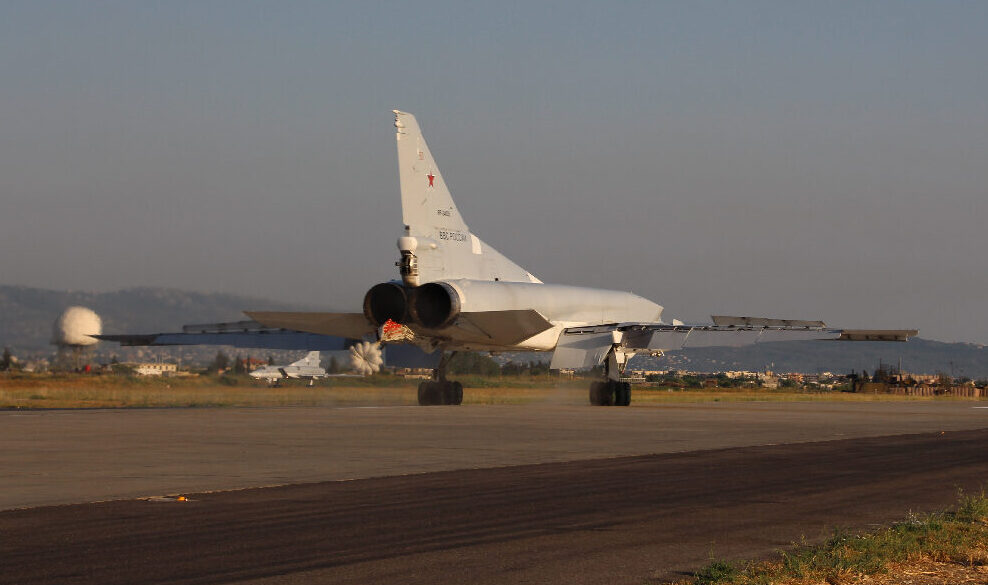 As we mentioned in our previous article, the Tu-22M3 bombers were deployed to Syria together with Kh-22 long-range, anti-ship missiles (Russian designation – Х-22 «Буря», NATO reporting name –  AS-4 ´Kitchen´). Therefore, a new mixed aviation group was now created at Khmeimim, representing a significant attack capability.
According to official information from the Russian MoD, shortly after their arrival to Syria, the MiG-31 fighters started to perform air superiority missions, while Tu-22M3 crews continued with their scheduled training programme.
The mixed aviation group from Khmeimim also participated in the joint exercise with the Russian Navy (Постоянное оперативное соединение Военно-морского флота Российской Федерации в Средиземном море – Permanent operational formation of the Russian Navy in the Mediterranean Sea). As the MoD informed, the Navy ships were practising air defence procedures and cooperated together to repel an air strike on their formation. At the same time, the aviation component had to locate a mock-enemy frigate and destroy it with long-range guided missiles. The location and exact characteristics of the frigate were electronically simulated by naval weapons control system.
As disclosed by the MoD, five Russian Navy ships participate in this training (including ´Moscow´ missile cruiser and two frigates: ´Admiral Essen´ and ´Admiral Makarov´), as well as ´Stary Oskol´ and ´Rostov on Don´ submarines. The Navy also deployed their Tu-142MK maritime reconnaissance/anti-submarine aircraft (NATO reporting name: Bear F) for the purpose of that exercise.
In the following days, the mixed aviation group is going to perform even more training missions, this time focusing on ensuring the security of both Khmeimim air base and logistics centre of the Russian Navy in Tartus. A short video from the joint training of the Russian Navy and the Aerospace Forces in the Mediterranean can be seen here.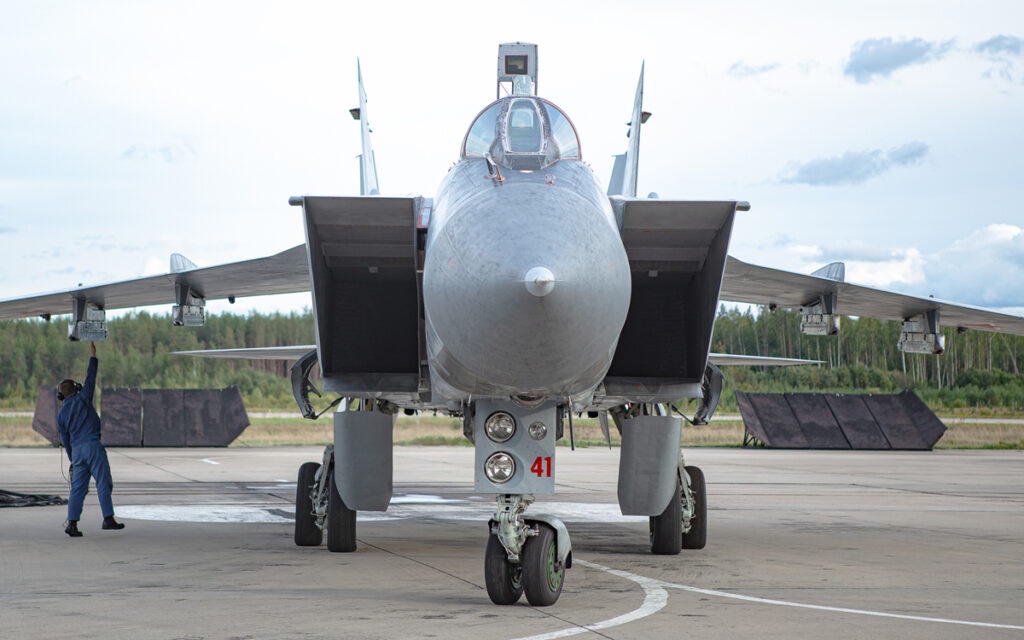 All photos © Russian MoD (Министерство обороны Российской Федерации), used under the Creative Commons Attribution 4.0 license. MoD press information were used.