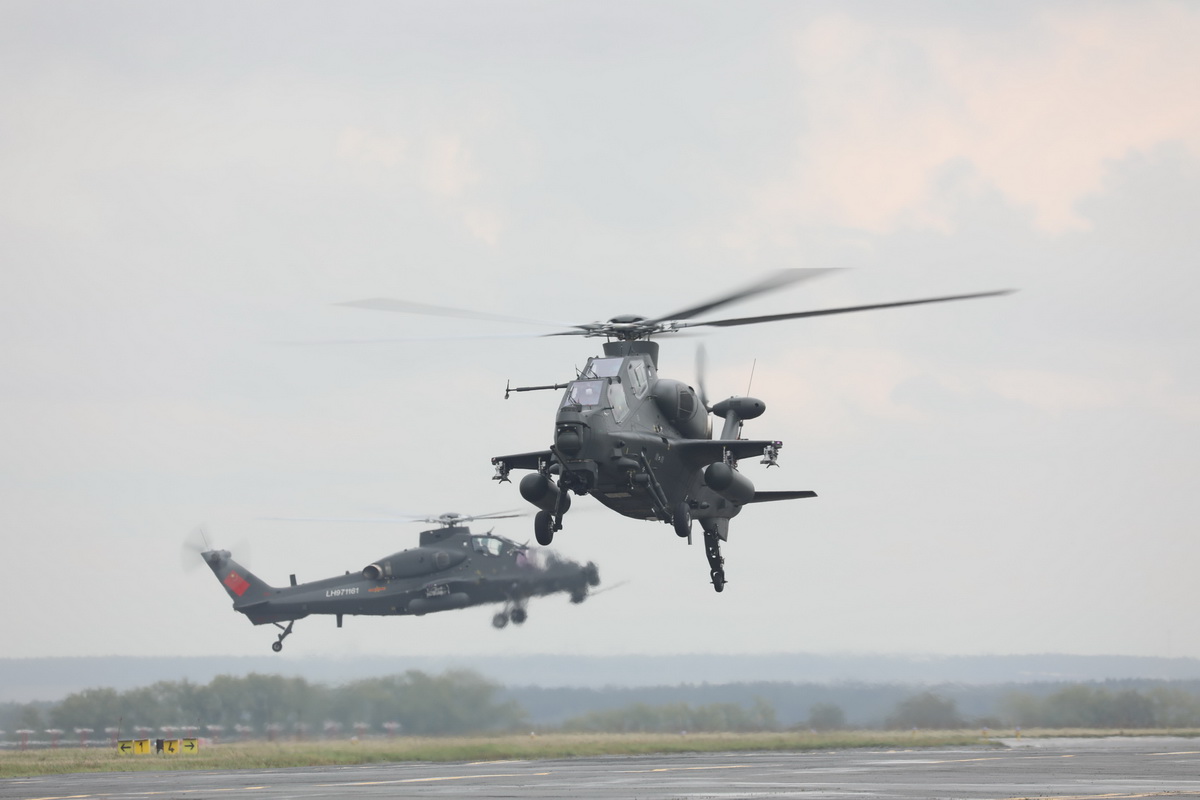 On 6th September 2019, eight People's Liberation Army Air Force helicopters arrived at the Chelyabinsk airport, attracting the attention of the airport employees and guests.
Those eight helicopters – four Mi-171 multipurpose helicopters and four CAIC Z-10 attack helicopters were a part of the 1,600 military personnel Chinese deployment for ´Centre – 2019´, that included Type 96A main battle tanks, H-6K strategic bombers, JH-7A fighter-bombers, J-11 fighter jets plus supporting transport aircraft and other vehicles.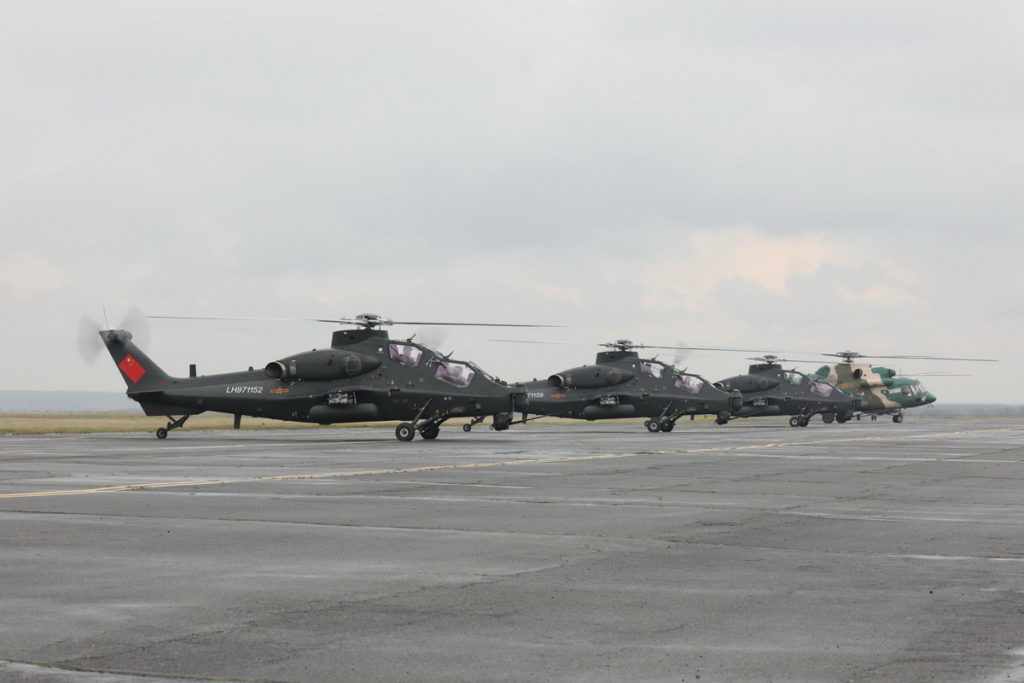 On the next day, after the necessary customs procedures and refuelling, the Chinese helicopters continued their flight to Orenburg training area.
´Centre – 2019´ (Центр-2019) is a massive military exercise, organized between 16th and 21st October in Russia and the Collective Security Treaty Organization countries. The training areas of ´Centre – 2019´ are located in Russia (Orenburg region, Dagestan, Astrakhan and Caspian Sea) and at the territory of Armenia, Belarus, Kazakhstan, Kyrgyzstan and Tajikistan.
Approximately 128,000 soldiers, 20,000 vehicles and 600 aircraft from seven countries – China, Pakistan, India, Kyrgyzstan, Kazakhstan, Russia, Tajikistan, and Uzbekistan, were reported to participate in the training.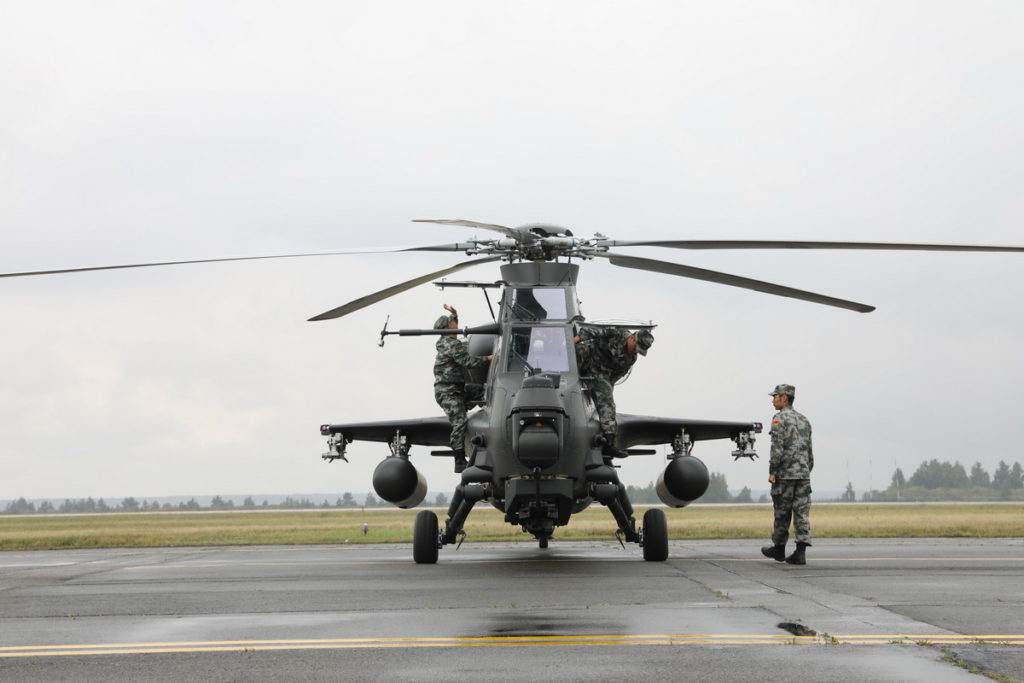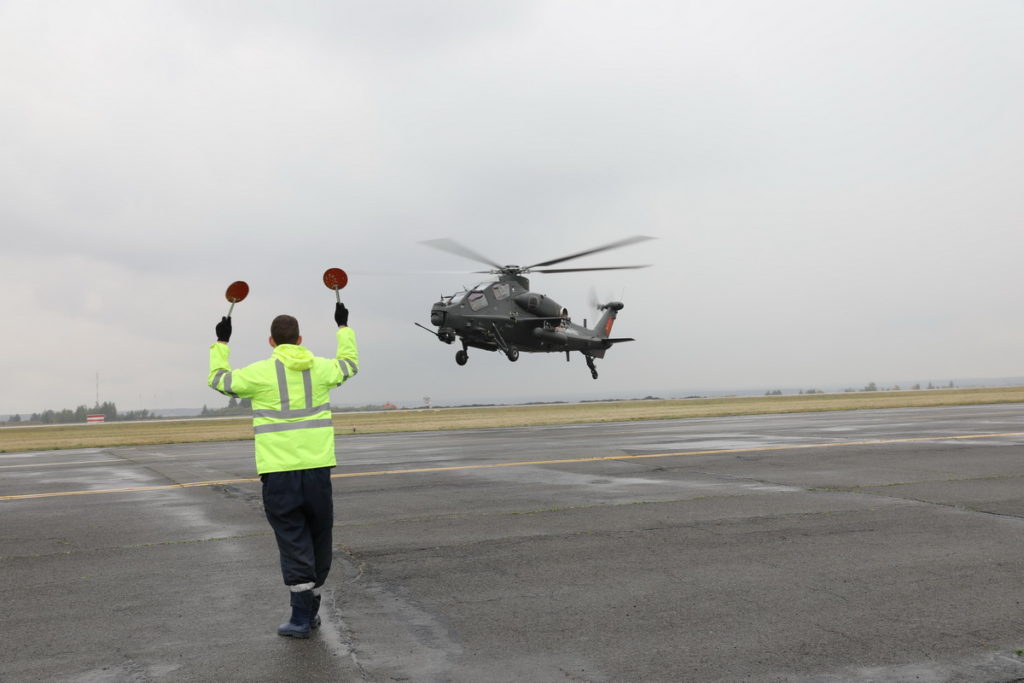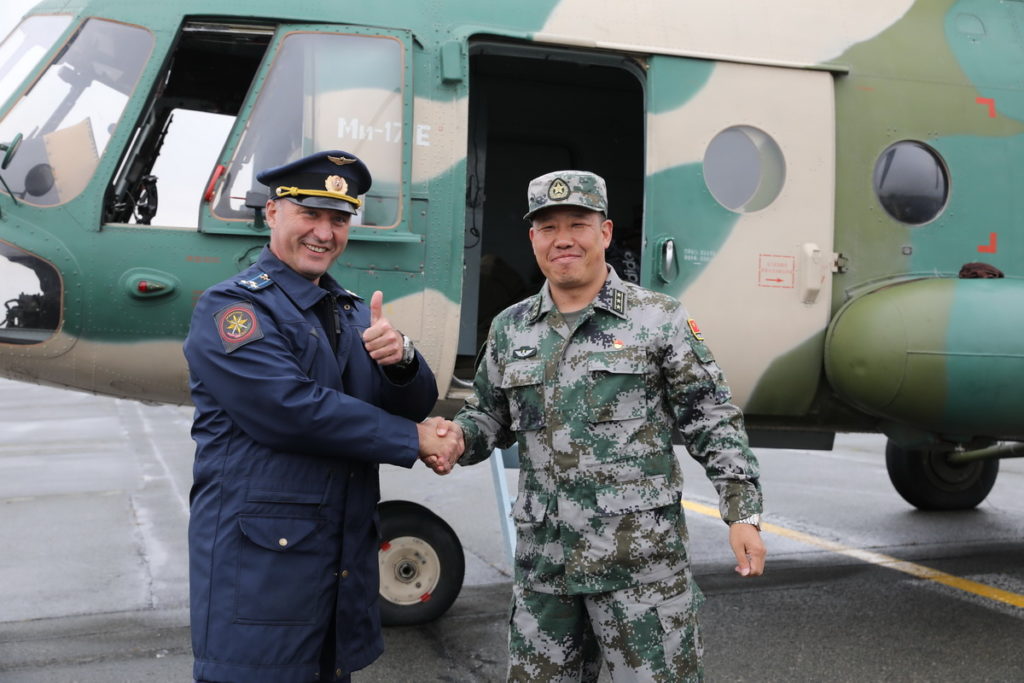 All photos © Министерство обороны Российской Федерации, used under the Creative Commons Attribution 4.0 license.