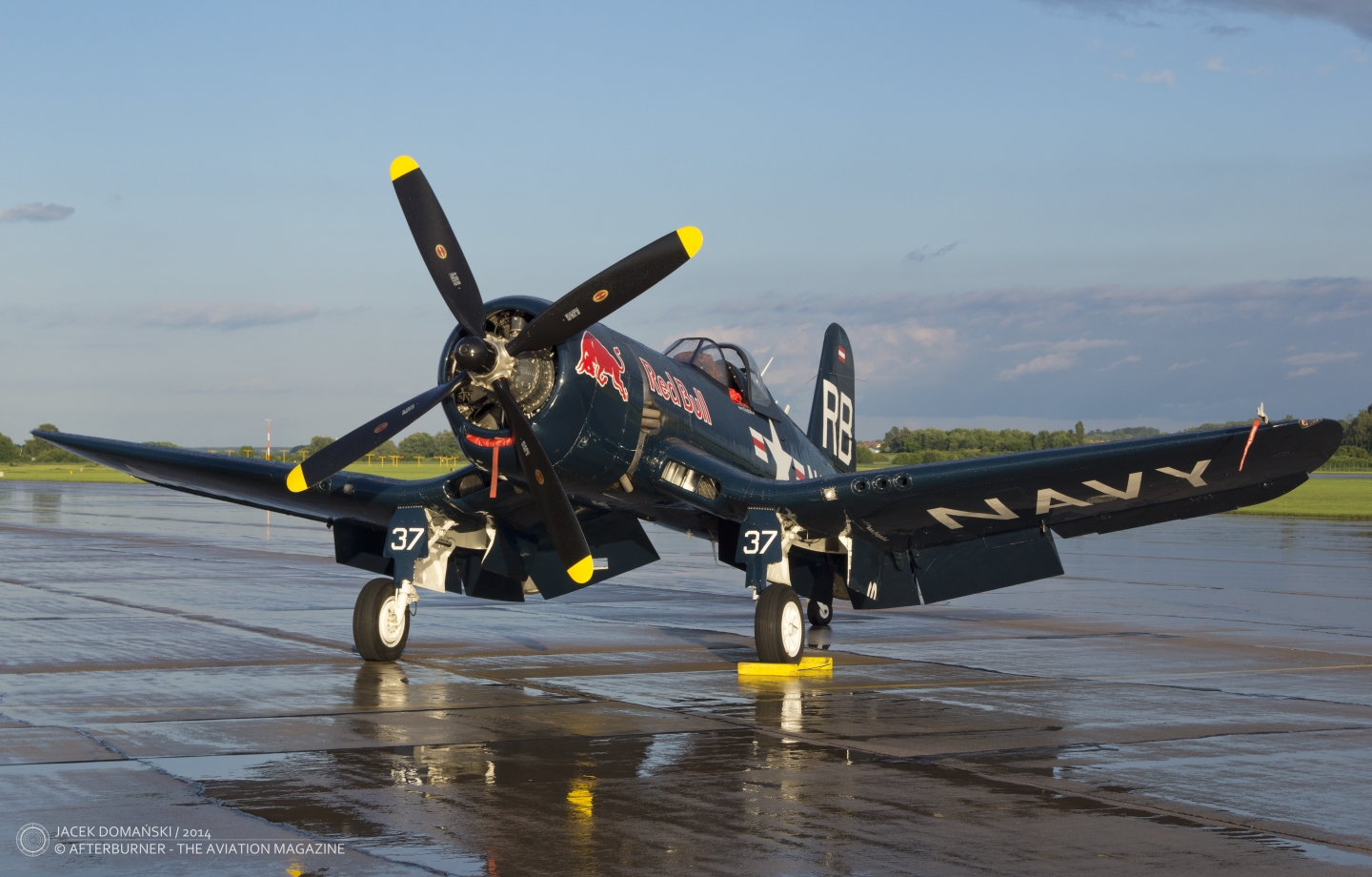 Over the years, aircraft from the Flying Bulls collection are regular participants of Aviation Fair air show. Therefore it came as no surprise, that a few days ago the organizers of the event confirmed the Flying Bulls fleet for Aviation Fair 2020.
The Aviation Fair show is celebrating its 30th anniversary and, on this occasion, the fleet of participating aircraft is bigger than ever. According to the air show organizers, and the Flying Bulls web site, it will include: North American B-25J Mitchell, North American T-28B Trojan, Douglas DC-6B, Chance Vought F4U-4 Corsair, MBB Bo 105C, Dassault/Dornier Alpha Jet A and Lockheed P-38L Lightning.
All of those aircraft already visited Pardubice at previous editions of the show, however, in much smaller formations. This year, it is supposed to be the biggest Flying Bulls collection participating in Aviation Fair throughout history of this air show.
The anniversary, 30th edition of Aviation Fair will take place on 30th and 31st May 2020, at Pardubice airfield, Czech Republic. Apart from the Flying Bulls collection, the participation of Martin Šonka and Petr Kopfstein aerobatic masters and the Flying Bulls Aerobatic Team were confirmed.
The amazing collection of historical aircraft, based at Salzburg, Austria, is owned by the Flying Bulls company, established in 1999. The company site, and the home of the collection is also called Hangar 7, while Hangar 8 is a maintenance facility.
A short review of the Flying Bulls collection of classics aircraft: