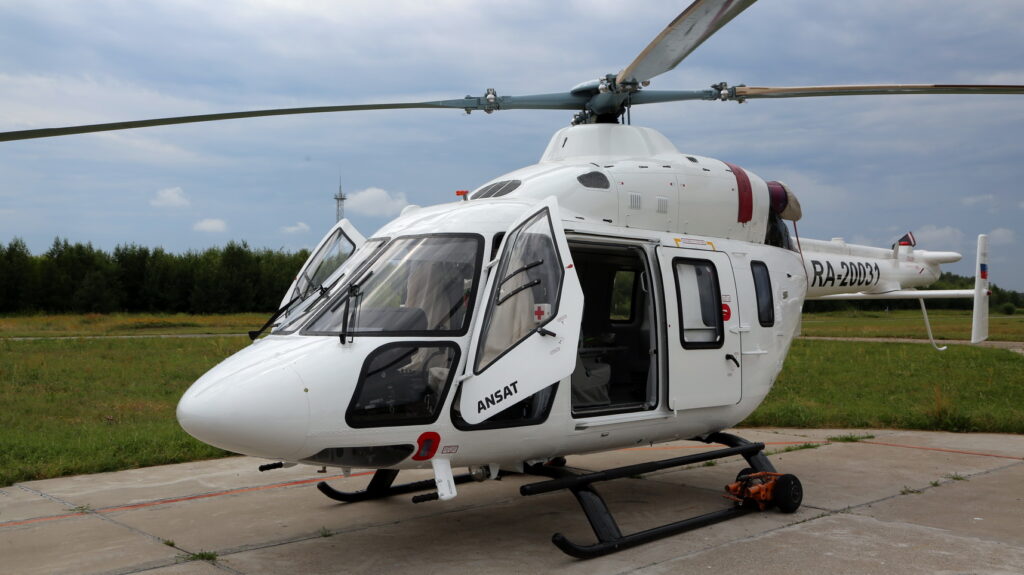 Last week, another Ansat helicopter equipped with medical module was delivered to its customer. The rotorcraft, produced by Kazan Helicopter Plant (Казанский вертолетный завод) will be operated by JSC Kostroma Aviation Enterprise (АО "Костромское авиапредприятие").
As intended for HEMS duty, the helicopter is equipped with a complete medical module, that allows not only for monitoring the patient´s condition during flight, but also for providing quality medical care, if necessary. Nevertheless, a flexible design of that rotorcraft allows for easy conversion from its EMS version to a passenger variant able to carry up to seven passengers.
It will be already the second medical Ansat helicopter operating in the Kostroma region, located within the Central Federal District, northeast of Yaroslavl. The region covers more than 60,000 km² and is inhabited by approximately 670,000 people.
The first of the Ansat rotorcraft intended for ensuring the Emergency Medical Service in the region, was delivered to Kostroma yet in 2017. According to local health authorities, a total of one hundred and twenty two patients were already delivered to local hospitals within the HEMS operations.
The medical Ansat helicopters are being delivered to regional HEMS operators through an agreement signed between their manufacturer, the Russian Helicopters holding, and State Transport Leasing Company (Государственная транспортная лизинговая компания – GLTK). The first contract with a purpose of delivery of four Ansat rotorcraft was concluded by the abovementioned entities yet in 2016.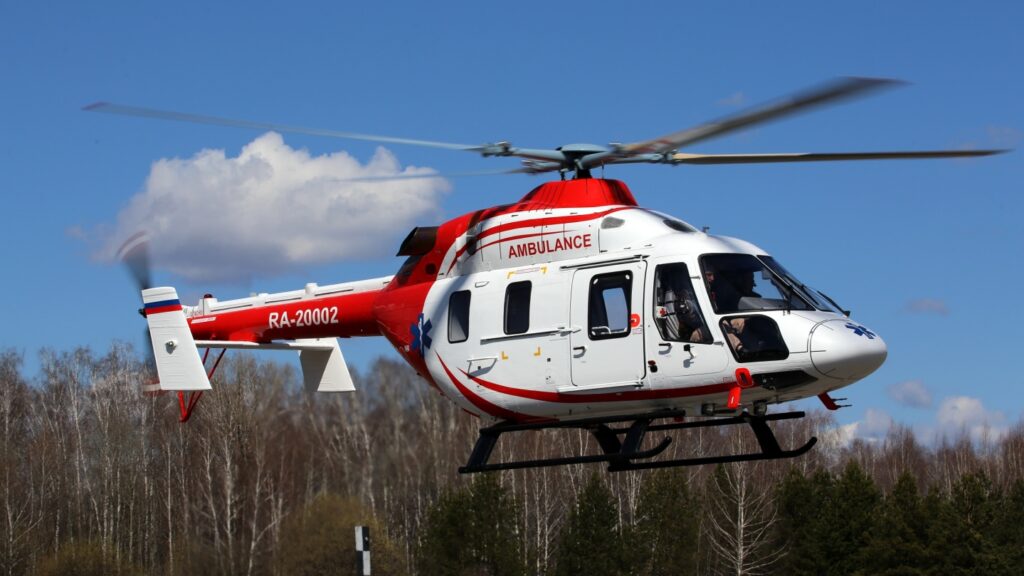 In 2017, during HeliRussia-2017 trade fairs, GLTK and Russian Helicopters have concluded an agreement on delivery of 64 aircraft between 2018 and 2020 – 50 Mi-8AMT/MTV-1, 10 Ansat and 4 Mi-171A2 helicopters. Further agreements followed and until the end of 2020, the leasing services of GLTK secured delivery of more than one hundred of Mi-8 and Ansat helicopters.
The regional air transport company JSC Kostroma Aviation Enterprise was established in 1944. Nowadays it provides a regular passenger service between Kostroma and Saint Petersburg (operated by An-26-100 aircraft), charter flights to several destinations within the Russian Federation, cargo flights to destinations in the Russian Far East and the Extreme North, as well as VIP flights and other aviation services. Kostroma Aviation fleet includes also three An-2 biplanes of different variants and one Mi-2 helicopter.
Cover photo: Ansat helicopter for JSC Kostroma Aviation Enterprise . All photos courtesy of JSC "Russian Helicopters" / Rostec State Corporation. "Russian Helicopters" press materials were used.