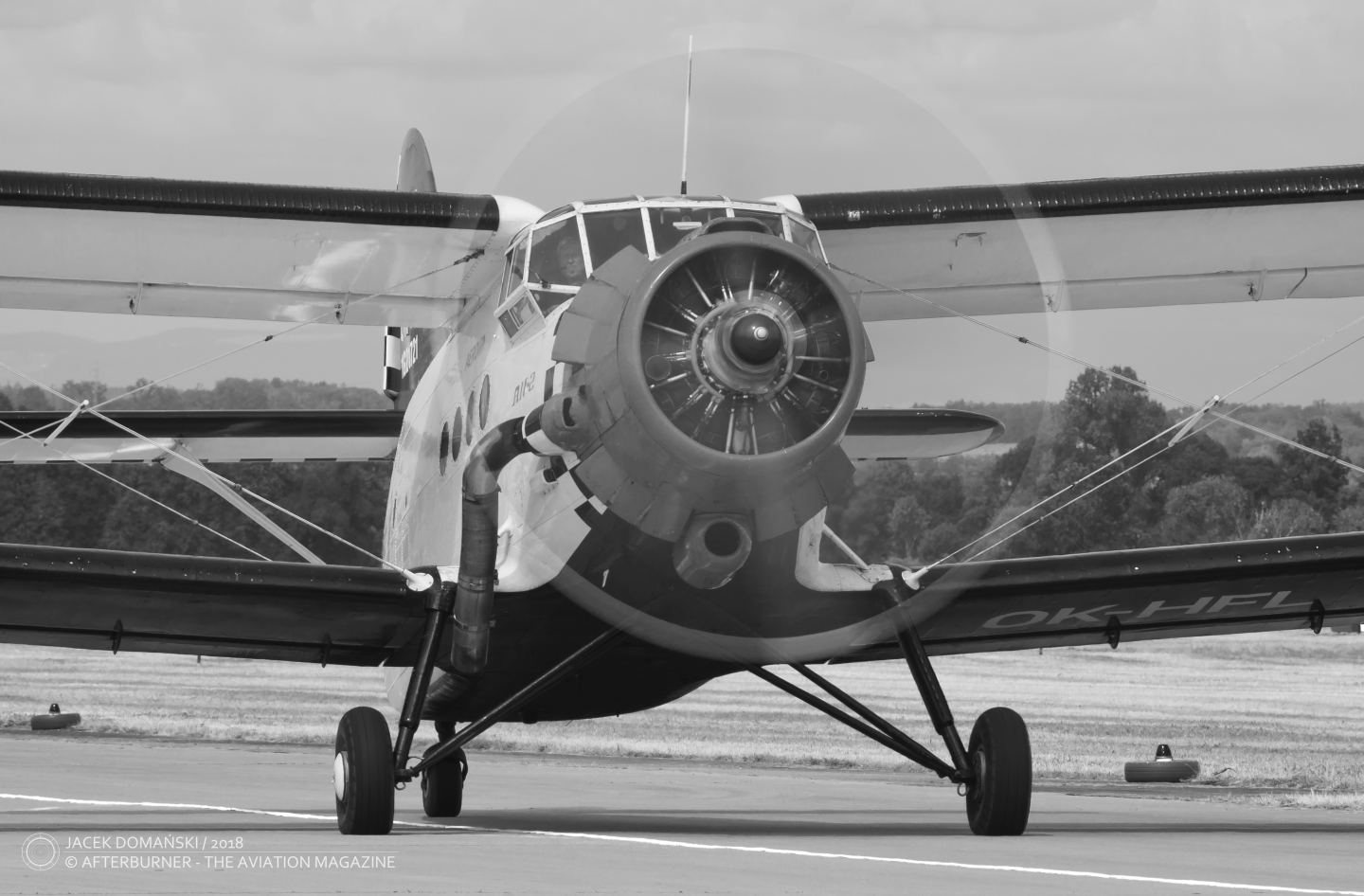 Who hasn´t heard about Antonov An-2? An aeroplane that earned a worldwide recognition as icon of Soviet civil aviation, and even the Soviet Union era. Antonov An-2 is also the second biggest serial-manufactured single-engine biplane and is among the most-produced aircraft ever. In addition, due to its durability, incredibly long service life, capability to operate in any climatic conditions and use any possible surface as a runway, Antonov´s biplane quickly became legendary.
Antonov An-2 multipurpose aeroplane was designed in late 1940s, partially considered as replacement of another iconic biplane – the World War era utility aircraft designated as U-2 (later as Polikarpov Po-2), but widely known by its nickname кукурузник (´crop/maize duster´ from Russian кукуруза – maize).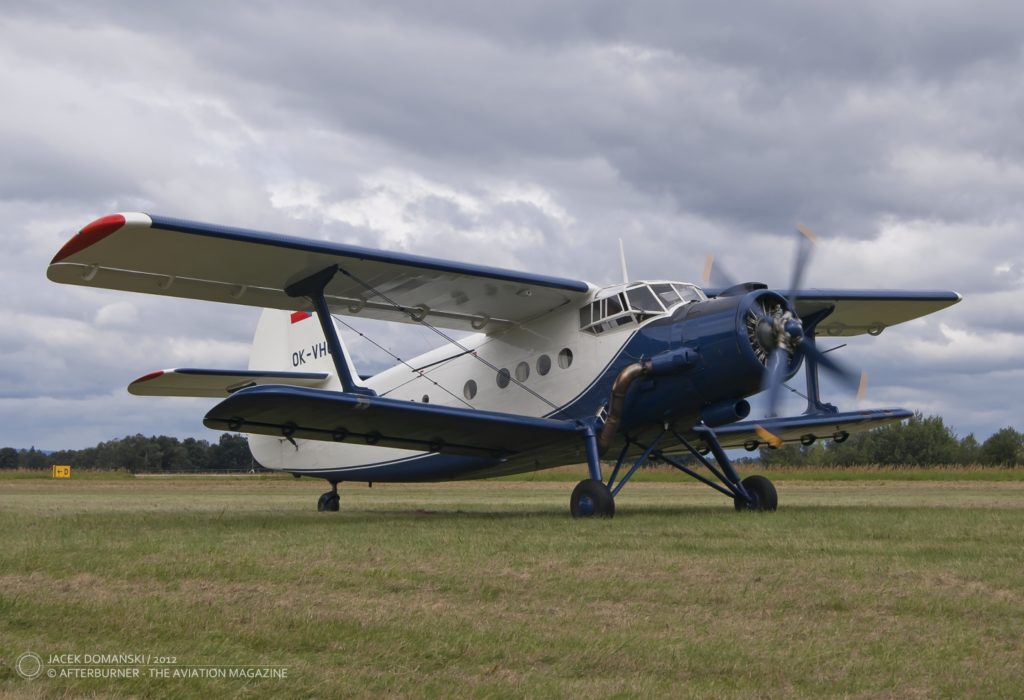 This new aircraft was created by Antonov construction bureau, led by chief designer Oleg Konstantinovich Antonov. SHA-1 (СХА-1), as the new construction was initially designed, could carry up to 1,300 kg of payload and was significantly bigger than its predecessor, with the gross weight of about 5,300 kg (Po-2: 1,000 kg) and the upper wingspan of 18.2 metres (Po-2: 11.4 m). The prototype was powered by 1,000 hp Shvetsov Ash-62, a nine-cylinder radial engine, developed in the Soviet Union from Wright R-1820 Cyclone, being licence-manufactured in the USSR since 1933.
The new biplane took-off for its maiden flight on 31st August 1947 and two years later, on 9th September 1949, the first serial-manufactured An-2 rolled over from the aviation plant in Kiev (in today´s Ukraine).
Antonov An-2 quickly gained popularity in the Soviet Union and other Eastern Bloc states, adopted in bulk by local aviation service, aeroclubs and armed forces. Used as a short-range airliner, performing various agricultural tasks, lifting parachutists in aeroclubs and armed forces, connecting remote settlements and scientific bases with civilization, An-2s were the backbone of the utility aircraft sector for years and years.
Despite its size and a bit different role, the new biplane adopted its predecessor nickname, ´кукурузник´, but also was known under various nicknames with many of them being related to its designer´s surname, Antonov. And that is how Антошка, Аннушка (Annie), and Антон (Anton) appeared in the Soviet Union; Andula (Annie) in then Czechoslovakia and Antek (diminutive of Antoni – Anton/Anthony) in Poland. Equally popular were the nicknames referring to ´aerodynamic silhouette´ of An-2 (сарай – shed) or to its legendary durability and ability to fly everywhere (таракан – cockroach).
Antonov An-2 was manufactured at several locations, by Aviation Plant no. 473 in Kiev (1949-1963) and Dolgoprudny Machine-building Plant (1966-1971) in the Soviet Union, then, under licence, in WSK PZL-Mielec, Poland (1959-2002); Aviation Plant no. 320 in Nanchang (1956-1968, as Feng Shou-2 and Nanchang Y-5) and Shijiazhuang Aircraft Manufacturing Corporation (since 1970, as Shijiazhuang Y-5) in China. Moreover, the latter is still producing the modernized variant of Antonov´s biplane and the estimations say about 10 – 20 aeroplanes manufactured per year, under the current designation Yunshuji Y-5.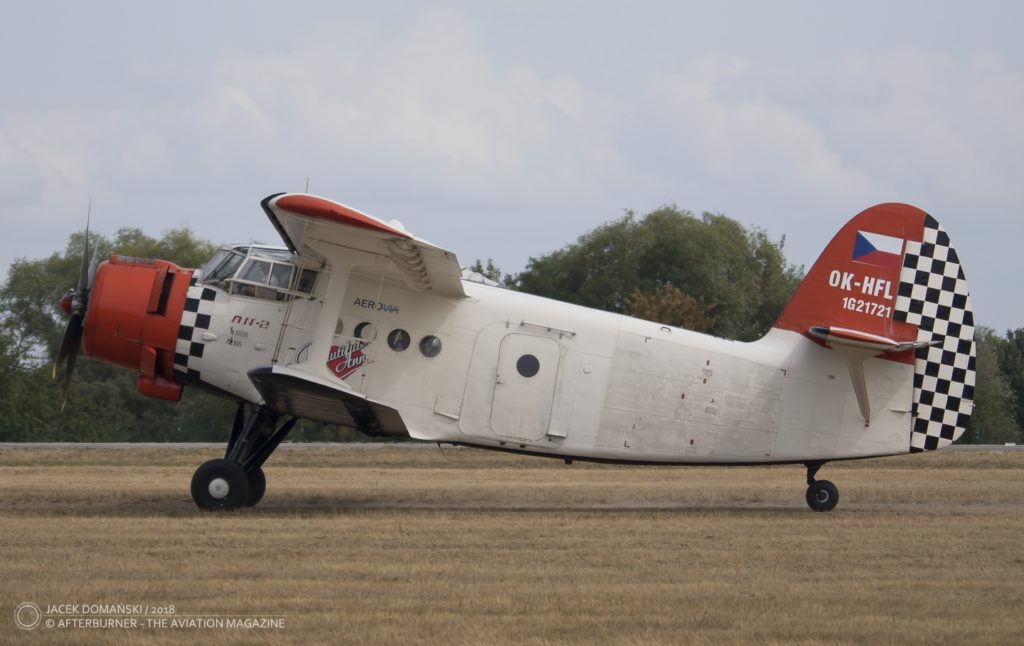 The exact number of already produced original/licensed An-2s, its copies and other derivatives is, unfortunately, not known, mostly because of the incalculable Chinese production. However, even the most conservative estimates gives a number of 18,000 aeroplanes manufactured since 1949, therefore including Antonov An-2 among the most-produced aircraft ever and pointing it as the most-produced biplane in the aviation history.
As mentioned previously, shortly after commencement of their production, An-2s became the primary aircraft used by the Soviet, and then Russian, aviation in the remote areas in the country – Far North, Far East and Siberia. And they are still, until today.
According to Ministry of Industry and Trade of the Russian Federation (Minpromtorg), aircraft is the only mode of transport and a lifeline to civilization for inhabitants of 28,000 human settlements in fifteen regions of Russia. About 90% of those aircraft are still Antonov An-2s – more than 70 years from the maiden flight of ´кукурузник´ prototype and 18 years from ceasing its serial production in Poland.
Russian press, based on data from national research institutions, is alarming that 79% of An-2s being still in service should be withdrawn from active operation until 2023. And this means the complete solution, including the governmental support, should be implemented to save the aviation routes to the remote destinations of the Russian Federation. Many of those An-2s are operated by small, micro-fleet companies that would not be able to replace their Antonov biplanes for modern aircraft, as they are usually more expensive, have higher cost of the flying hour, are demanding better service conditions and investment to airfield facilities.
Therefore it is not surprising that finding a suitable successor for Antonov An-2 is a subject of endless debate in Russia, the debate that already started sometime in early 2010s. When in fact, first attempts to replace the ´cockroach´ with a modern aeroplane are dated as long ago, as the last years of the Soviet Union.
In 1990, the Ministry of Civil Aviation of USSR announced the first official competition for An-2 replacement. The initial idea was to introduce two, different in size, successors of Antonov´s biplane – LET L-410 was meant as the first of them, a Czechoslovak-designed aircraft, being manufactured from early 1970s but successively modernized, and enjoying a quite big popularity in the Soviet Union. The second aircraft, being the direct subject of the above mentioned competition, had to be smaller, single-engine powered and cheaper than L-410.
The project stage of the competition was won by Tecnoavia company, offering a high-wing aeroplane named SM-92 Finist. Moving to the next stage, a flying prototype, required one and a half year of work – the first prototype of SM-92 took-off for its maiden flight in 1993. Unfortunately, it was already two years since the collapse of the Soviet Union and the re-established Russian state was facing several economic and political issues, finally causing a financial crisis at the end of 1990s. It was clear that supporting the development of new local airliner was not among the priorities of Russian authorities.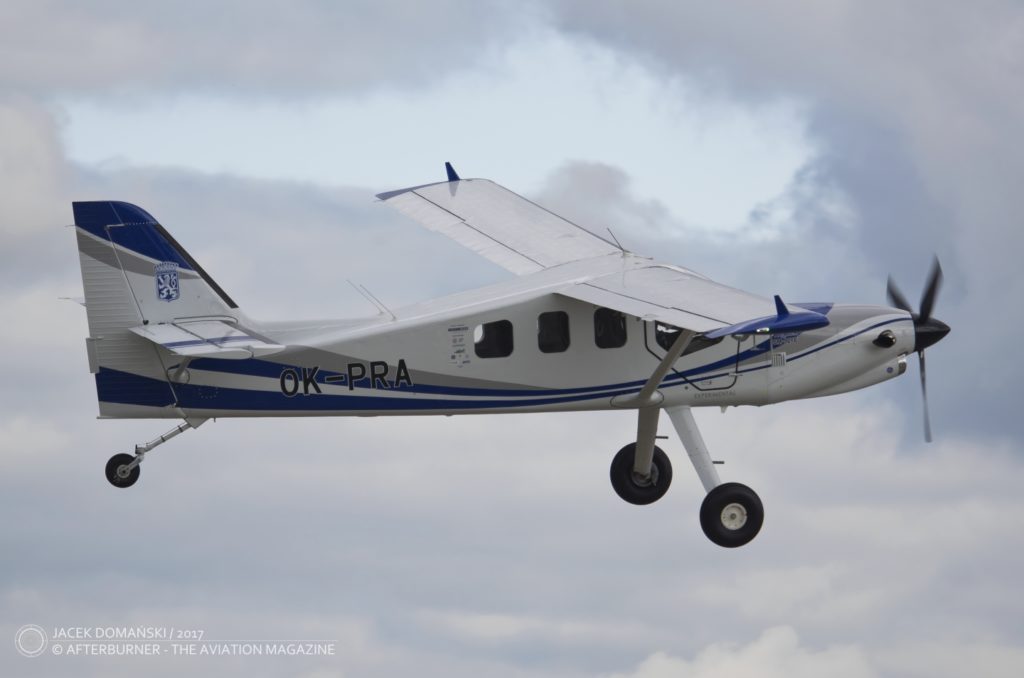 However, having the aircraft already developed, Tecnoavia tried to seize this opportunity and promote SM-92 on its own merits. And predictably, not supported actively by the government and entering the market in difficult times, this new aeroplane never achieved wide commercial success. Even circling the globe by SM-92 Finist in 1995 (the aircraft flown 30,000 kilometers in 160 hours) and replacing the power unit for a turboprop engine in 2000, did not work and only about 30 SM-92s were built.
With the second attempt, starting in 2012, production of SM-92 was transferred to the Czech Republic. Modernized aircraft, now designed as SM-92TE Praga Alfa, was certified by Russian aviation authorities in 2015. EASA certification was planned to follow, but in 2017 the last official information, regarding the certification and commencing the serial production, was released on web site of SM-92 manufacturer. Since that time there is no update in this matter and SM-92TE Praga Alfa prototype is the only flying aircraft of that type.
Almost two decades after the maiden flight of SM-92 prototype, Russian economy started to recover from the financial and economic crisis of 1998 and the discussion about necessity to replace the ageing fleet of An-2 was opened again. This consequently led the Minpromtorg to launch in 2011 the programme known as ´Perspective light multipurpose aeroplane´ (Перспективный лёгкий многоцелевой самолёт), from which the successor of already obsolete ´кукурузник´ was supposed to be found. At that time, according to official register, more than 2,000 Antonov An-2 biplanes were still existing in Russia – 200 of them used by civil aviation and more than 100 in DOSAAF aeroclubs.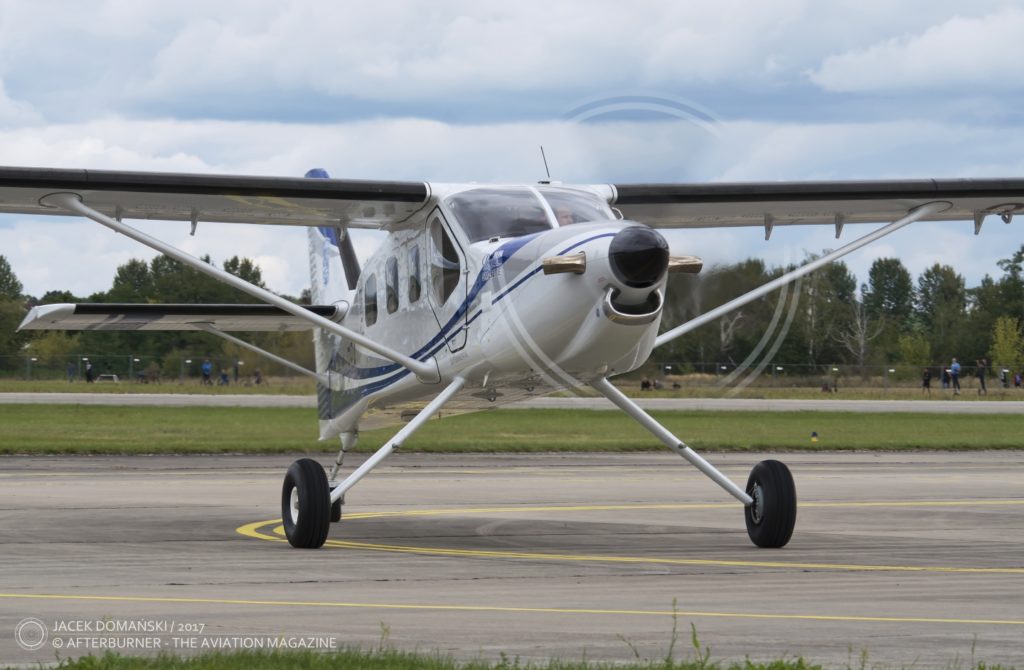 For the purpose of this programme, Chaplygin Siberian Scientific Research Institute Of Aviation – SibNIA (Сибирский научно-исследовательский институт авиации им. С. А. Чаплыгина – СибНИА), one of leading Russian aviation institutes located in Novosibirsk, pushed forward its work on TVS turboprop aeroplane (ТВС – Турбовинтовой  самолёт), already initiated in October 2010. At that moment, SibNIA was promoting the idea of keeping the existing An-2 airframes in operation and extending their service life by replacing Ash-62 for a turboprop power unit. Because there were no Russian equivalents available, an American-manufactured Garret / Honeywell TPE331 engine with 1,100 hp was proposed.
It must be said that an idea of turboprop powered biplane was almost as old as An-2 itself. Moreover, the first attempts to mount a turboprop engine to ´кукурузник´ airframe were performed in 1950s, by Antonov himself, in his construction bureau. However, the unavailability of suitable engine ceased this project.
Another prototype, designated as An-3, saw the light of a day in 1967 but also disappeared very quickly. Two next attempts to finalize the An-3 project were performed in 1971 and 1974 – unfortunately, without being supported by the Soviet authorities, work on this project went on forever. The first prototype of An-3 took-off for its maiden flight only on 13th May 1980.
However, successful maiden flight of the prototype did not mean launching the serial production in a short time. On the contrary, with no real interest in the new construction, lack of government support and a complicated political situation of 1980s and 1990s, the manufacturer and then state test periods stretched out until 2000. Similarly to SM-92 case, it was a challenging time for introducing new aircraft to the market and, after manufacturing approximately 25 aeroplanes, the serial production of An-3 was abandoned in 2009. Today, there are less than ten of them still flying.
An interesting fact is that, because of the shape of the turboprop engine, Antonov An-3 was one and a half metre longer than radial engine powered An-2, which in result made An-3 the biggest single-engine biplane in serial production.
Regrettably, the upgrade of existing biplanes proposed by SibNIA suffered the similar fate as An-3. Despite the fact that TPE331 engine allowed the modernized An-2 to use TS-1 aviation fuel, being a few times cheaper than B-91 for Ash-62, all assurances about the savings on engine maintenance and other benefits, this project was less than a success and cost of upgraded An-2, reaching 1,3 million USD, was also criticized. Nevertheless, the conversion of existing aircraft to An-2MS standard – as this upgrade was finally named – is still offered by SibNIA until today.
In the following years SibNIA proposed a few more upgraded variants of An-2, powered by the turboprop engine, designated subsequently as TVS-2AM, TVS-2MS and TVS-2DT (because of registering ´Antonov´ and ´An´ as a trade mark by Ukrainian-based Antonov State Enterprise, only company-authorized modifications could include ´An-2´ in their name). However, none of those modifications did progress beyond a single-unit flying technology demonstrator.
At International Aviation and Space Salon MAKS-2013 another upgrade of Antonov´s biplane was proposed by Ukrainian exhibitor. Similarly to SibNIA projects, An-2-100 modernization was based on replacing the existing engine by a turboprop unit – this time it was MS-14 engine, manufactured by Motor Sich company from Zaporizhia, Ukraine. And even though the manufacturer promoted MS-14 as low-noise, high-economy and trouble-free operation engine, the Ukrainian modification did not gain any popularity.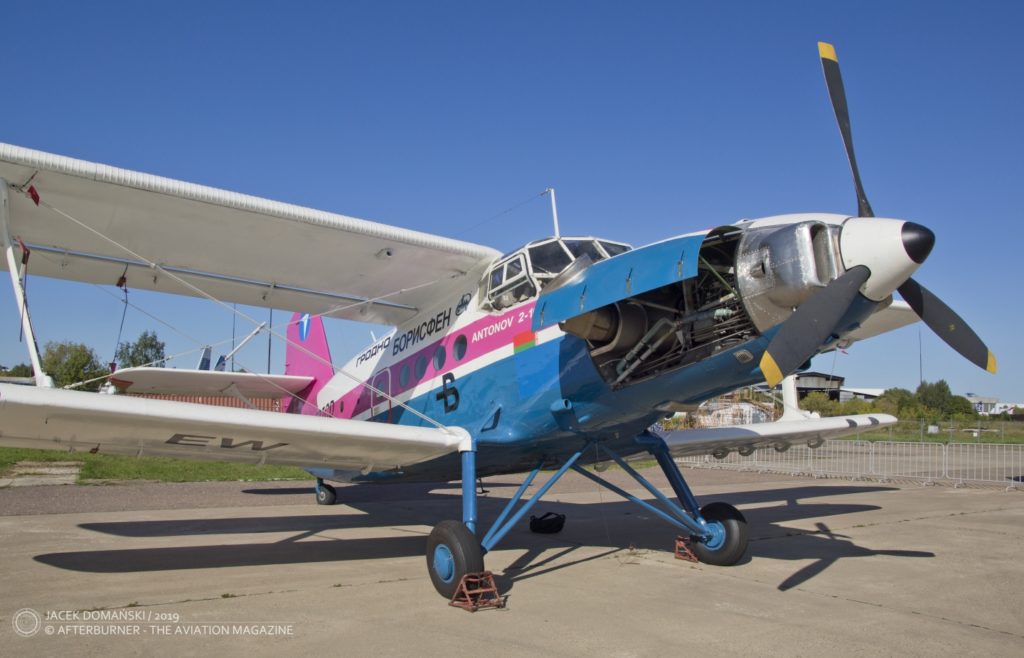 Flying prototype of An-2-100, being the sole manufactured aircraft of that type, is still exhibited from time to time during aviation fairs and related events. It was also among the MAKS-2019 participants, available on the static display and also performing a few demonstration flights. However, An-2-100 participated in MAKS-2019 with new, Belarussian registration, belonging to ´Grodno´ aviation company. The biplane was exhibited at ´Борисфен´ company stand (Борисфен is a Russian transcription of Borysthenes, ancient Greek term for Dnieper river) and aviation overhaul plant in Dubna, Moscow area, owned by Борисфен and linked to Motor Sich, is intended for performing An-2 upgrades. According to manufacturer, the price of modernized biplane is approximately 60 million rubles (950,000 USD).
Another, in its way radical, modernization of Antonov An-2 was presented during MAKS-2015 by Production and Design Company ´TechnoRegion´ from Krasnodar Krai. The aeroplane was looking very similar to the original An-2, still powered by ASh-62IR engine – but it was a high-wing monoplane. The lower wing was removed, reducing the aircraft weight by 500 kg. An estimated price of such modified airplane was slightly below 2 million USD.
´TechnoRegion´ returned to International Aviation and Space Salon in 2017, with even more advanced monoplane based on An-2 airframe. TR-301TV (or TR-301TB, as sometime the transliteration is not used by its manufacturer) high-wing aircraft was powered by Walter M601 turboprop engine, originally designed in then Czechoslovakia as initial power unit for L-410. Replacing the ASh-62 with an engine having significantly less power (740 hp M601 against 1,000 hp ASh-62) was possible due to further weight reduction, making the TR-301TV approximately 1,000 kg lighter than original An-2.
Both above mentioned modifications are still offered by ´TechnoRegion´ company, as well as other modernizations of aircraft popular on Russian market (TR-410 being a less-weight variant of L-410 and TR-126, based on Ka-26 helicopter). However, they are still remaining at technology demonstrator stage.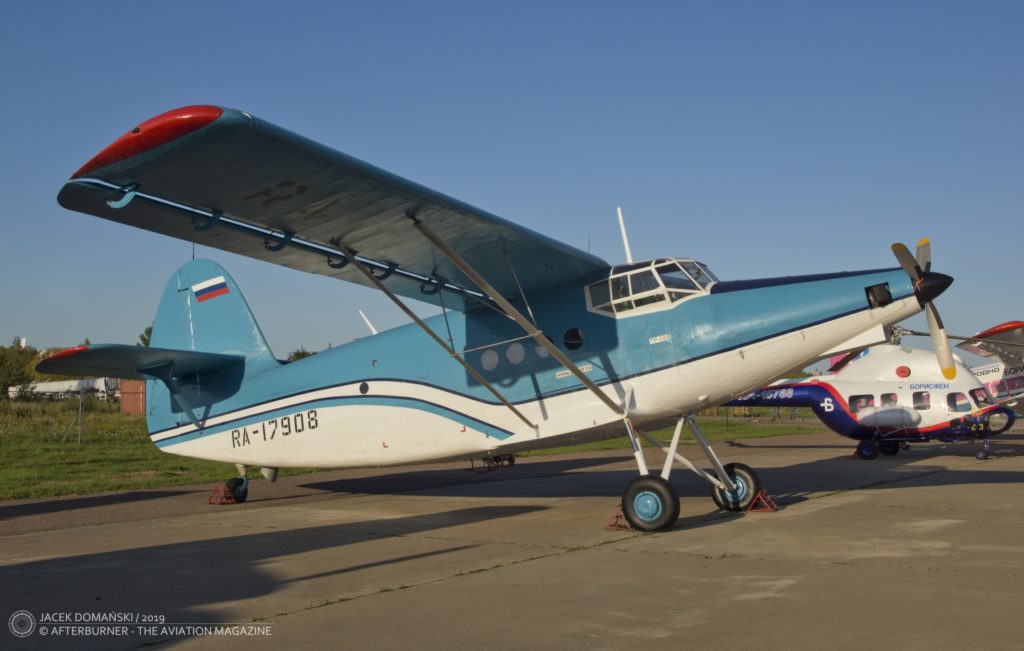 The modernization deadlock seemed to be broken in 2017, when TVS-2DTS biplane performed its maiden flight. Just like other TVS designs, this aeroplane was proposed by SibNIA, but in contrast to previous upgrades from Novosibirsk, TVS-2DTS was a new construction made of composite materials, equipped with ´glass cockpit´, comfortable passenger cabin and Honeywell TPE331-12UAN engine. New aircraft, already a few weeks after the maiden flight, was exhibited at MAKS-2017, drawing attention of Russian authorities and aviation professionals, as well as general public.
At this initial stage, all seemed promising. SibNIA estimated the price of new aircraft between 150 – 180 million rubles (2,3 -2,8 million USD), the serial production should commence in 2020, if only all tests would be successfully finalized, and approximately 30 new biplanes should be manufactured per year.
And indeed, shortly after MAKS-2017 events related to TVS-2DTS gained momentum. Intensive tests were commenced by SibNIA and press releases were regularly informing about the progress made in developing the new aircraft. During the year 2018 it was already announced that serial production of TVS-2DTS should start in the end of 2020 / beginning of 2021 in Ulan-Ude aviation plant – a factory located in Republic of Buryatia and being a part of ´Russian Helicopters´ state corporation. According to information that followed, no less than 200 aeroplanes would be manufactured in Ulan-Ude until 2025, first preliminary agreements were signed and Yakutsk-based ´Polar Airlines´ company was usually mentioned as the first corporate customer to receive TVS-2DTS biplanes (this information was then discredited at the beginning of 2019).
In the meantime, the new local airliner intended to enter the market as An-2 replacement, as well as the whole development programme, received an official name from Russian authorities – ´Baikal´, referring to Lake Baikal, located between Buryatia and Irkutsk region.
With the beginning of year 2019 all signs were directly pointing Ulan-Ude factory as the place where new biplane is going to be manufactured. Russian politics and officials were frequently visiting Buryatia and meeting with local authorities, press releases continued with reporting about the constant progress of ´Baikal´ project and probably no one was doubting that TVS-2DTS was the final solution for the long-lasting An-2 replacement programme.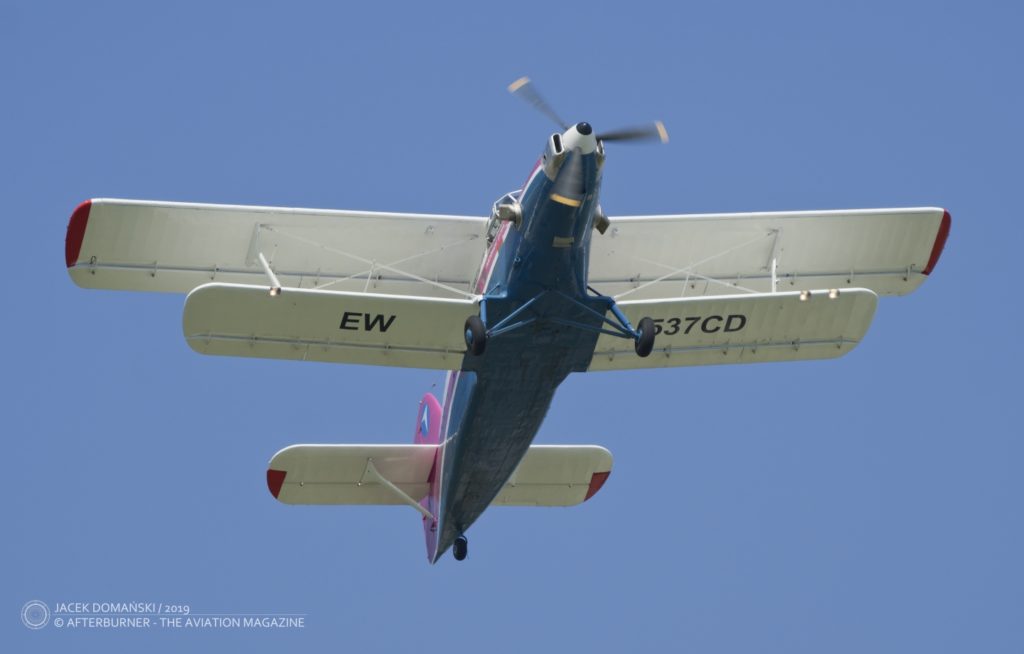 The first evidence of possible turnaround appeared in April 2019, when the Ministry of Trade and Industry opened the public competition for ´Comprehensive research and development works ensuring the creation of a perspective light multipurpose aircraft for local airlines´, with the bid code ´Baikal TP-EP´. In other words, the winning company had to specify the final requirements, technical and operational characteristic of the new aircraft and prepare the documentation for commencing the serial production, with the deadline set for August 2019.
Certainly, Ulan-Ude factory entered this competition, but failed, mostly because of the price requested for its service. The bid was won by ´Kamov´ construction bureau, acting as a leader of consortium including SibNIA, Mil Moscow Helicopter Plant, Baikal-Engineering LLC and also an entity linked to the Ministry of Defence. Winning consortium offered the service to be completed for 42.5 million rubles, while the Ulan-Ude factory asked for 49.95 million rubles.
The deadline for submitting the final documentation for ´Baikal´ project was getting closer when, on 16th August 2019, Minpromtorg opened another public bid under the code ´LMS´ and its scope defined as ´research and development works within the project of creating a light multipurpose aircraft for local airlines´. It seemed, surprisingly, as the Ministry of Trade and Industry is re-starting the programme from the beginning and significant new indicators were readily seen – ´Baikal´, already being an officially used term, vanished from the project description, and additionally the name of the project itself, was defined in alternative way.
Only two entities entered this new competition, Ural works of civil aviation – UWCA  (Уральский завод гражданской авиации – УЗГА) and, already mentioned at previous bid, Baikal-Engineering LLC, being a subsidiary of UWCA. Initially, UWCA was announced the winner, however Baikal-Engineering LLC appealed for formal reasons and finally won, receiving the 1,2 billion roubles (18,7 million USD) worth contract for development of new regional aircraft.
Opening another bid from Minpromtorg, its scope, final results and amount of the signed development agreement caused a heated reaction of the Russian mass media and following discussion among the aviation professionals. Especially the local press from Buryatia – disappointed with results of the competition and afraid that the new aeroplane would not be manufactured in Ulan-Ude – started the wave of criticism, pointing that both companies that entered the new bid are in direct relationship, Baikal-Engineering LLC was the company with only 10,000 rubles (156 USD) of registered capital and without having any design bureau or aviation plant at its registered site.
More substantive discussion was started by aviation professionals, trying to find the intention behind Minpromtorg decisions. The fact that UWCA is currently involved in L-410 production and additional rumours about re-starting of L-610 development (Czech aviation company Aircraft Industries, a manufacturer of L-410 and successor of LET Kunovice, was acquired some time ago by Russian UMGK holding and production of L-410 was partially transferred to Russia) has raised some concerns that L-410 is the aeroplane planned as An-2 replacement. Especially, that recent sales of L-410 were not so high, as previously expected.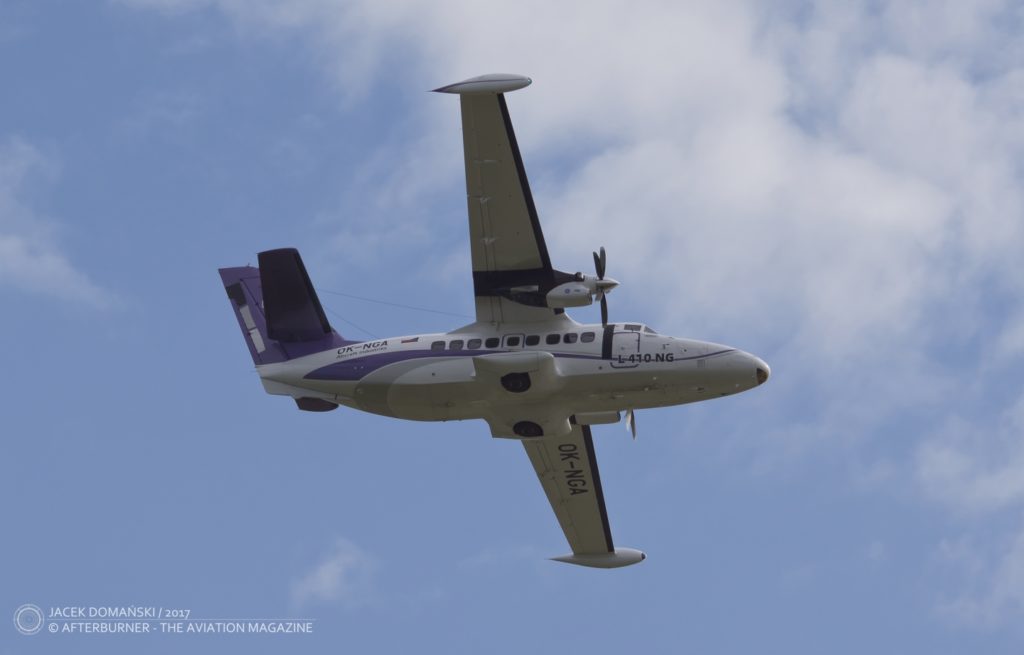 Today, a few months after this hothouse atmosphere of early post-competition days, some first conclusion can be drawn. In response to the criticism, the Ministry of Trade and Industry and other state authorities explained the reasons of re-starting the An-2 replacement programme. On the one hand it was an innovative, all-composite construction of TVS-2DTS, which was treated only as another step in new regional airliner development, not its final result. While, on the other, acknowledging that TVS-2DTS was a perspective platform for further development, Minpromtorg pointed that the serial-manufactured aircraft was planned to be based on American-manufactured engine and other important parts.
The Ministry of Trade and Industry mentioned here the official recommendation released in August 2019 by Central Institute of Aviation Motor Development (Центральный институт авиационного моторостроения имени П. И. Баранова), which expressed that new local airliner should not be depending on imported engine and other components. At the same time, the Russian equivalent, VK-800 turboprop engine developed by Klimov bureau, was proposed by the Institute.
In the light of current political situation and economic sanctions on Russia that caused problems with composite materials and then slowed down another development – MS-21 airliner, those arguments appear plausible. In addition, Minpromtorg pointed, that UWCA was already working on its own development of light airliner, including single-engine and twin-engine variants and based on VK-800 engine. UWCA launched its project prior to opening the last bid, what was released officially during MAKS-2019.
According to the Ministry of Trade and Industry requirements, the new aircraft has to be an aluminium alloy monoplane for 9 passengers (with an option for 12-14 passengers), with take-off and landing characteristics being the same as for An-2 or better, able to fly within 1,500 kilometres range with 2,000 kg payload, and not exceeding the take-off weight of 4,800 kg.
Particular emphasis is placed on cost reduction – the price of new airliner should not exceed 120 million rubles (1,9 million USD) and the flying hour cost cannot be higher than 30,000 rubles (477 USD). This means a significant reduction comparing to TVS-2DTS, as the cost of one flying hour for ´Baikal´ was estimated for 60,000 rubles, with the aeroplane cost estimation of 180 million rubles.
UWCA published the timeline of the current programme on the company web site. According to this schedule, the first prototype must be ready for static tests until December 2020 and manufacturer test should then follow in mid-2021. The type certification is planned for 2022 and commencing the serial production for 2023. UWCA estimates that during first five years at least 110 aircraft would be purchased by Russian operators and additional 50 by those in CIS states.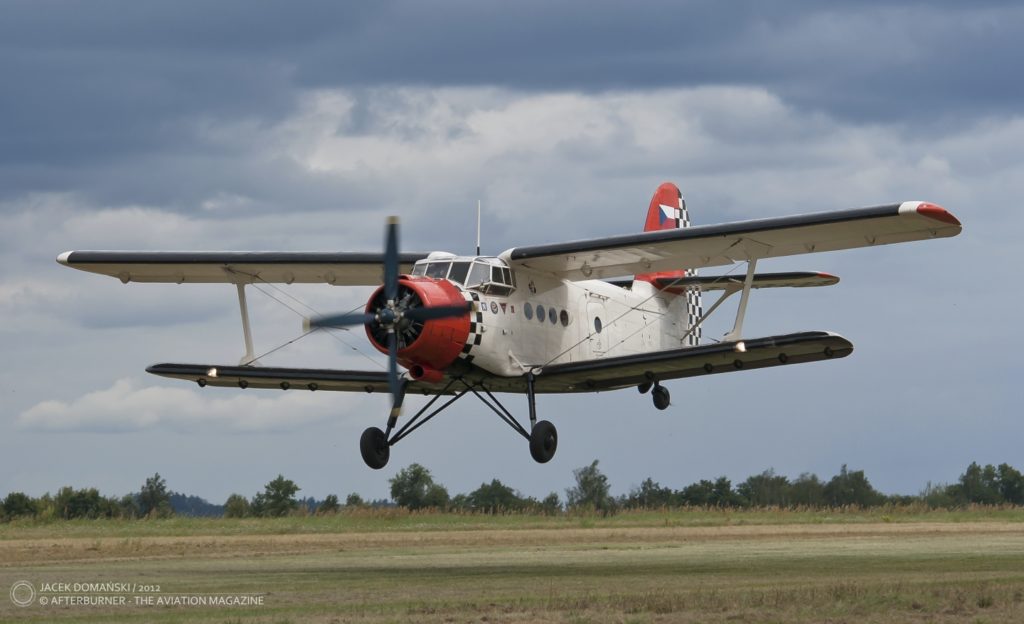 In the meantime, the case of re-started development of An-2 successor somehow ended up before the President of Russia. On 14th January it appeared on the official list of presidential instructions concluding Vladimir Putin´s meeting with Russian government in December 2019. The government was instructed to take care about all concerns arisen over the future of air operations in North-West, Ural, Siberian and Far Eastern Federal Districts. Conclusions had to be submitted until 31st January 2020, but at the time of closing this article were not released yet.
It is also worth noticing that all those uncertainties and a protracted discussion around the An-2 successor is now creating an opportunity for Chinese manufacturers. The first rumours already appeared in November 2019, when Chinese media, ´Shijiazhuang Daily´ in particular, informed about the delivery of six Y-5BG aeroplanes to undisclosed company located in Ural area. However, this delivery was yet not officially confirmed and therefore we can only speculate if Shijiazhuang Aircraft Manufacturing Corporation realised that never-ending An-2 replacement process is now offering the possibility to enter the Russian market with Chinese-manufactured copies of Antonov´s biplane. Additionally, with more advanced copies, as Y-5BG already is a turboprop powered biplane.
Many aviation experts in Russia are still sceptical about replacing An-2 with modern aeroplane design. Undoubtedly, the Antonov´s biplane is now obsolete, but only because of the materials used, its equipment and technology available in 1940s. The overall concept of this all-purpose aeroplane seems to be timeless and did not lose any of its attractiveness even today. According to those experts, the aeroplane should be just re-worked with modern materials, up-to-date technology and be powered by modern engine – therefore, instead of creating a new aeroplane from scratch, the solution through An-2 upgrades, exactly as SibNIA is now doing, should be supported.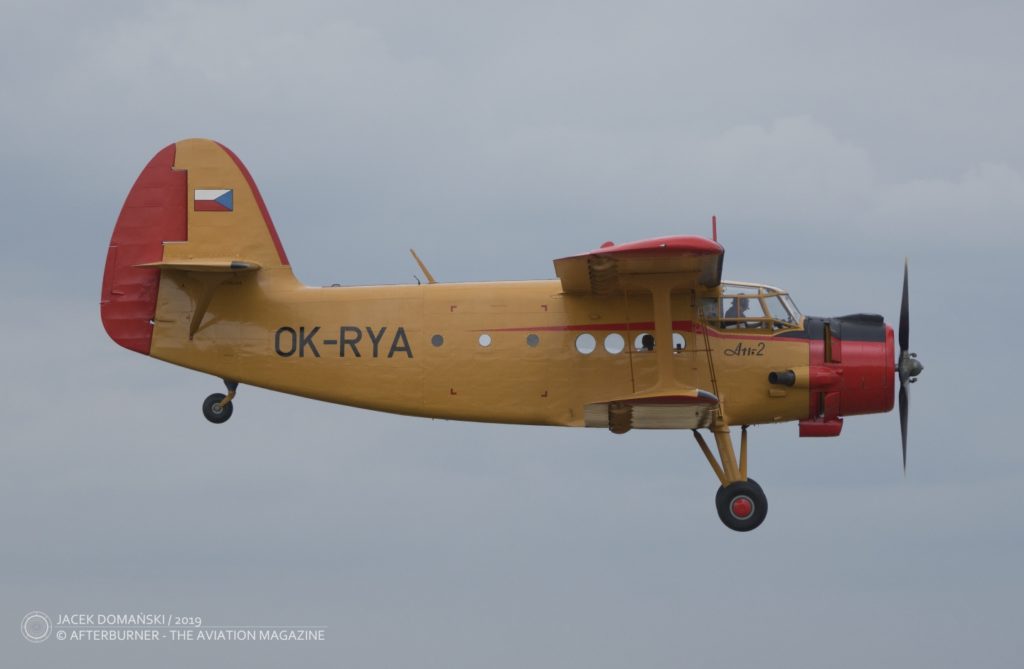 And indeed, it seems that the legendary reliability, simplicity and flying characteristics of An-2 cannot be simply replaced by other construction. Modern aeroplanes have completely different maintenance and operational needs, that would be hardly ensured in the rough conditions of remote Siberian or northern territories – and in consequence leading to rapid increase of the service costs.
While following the An-2 replacement process from the very beginning it is hard not to draw a conclusion that only the aeroplane copying all important characteristics of Antonov´s biplane could be accepted by micro-fleet operators as possible replacement. Any other aeroplane can be successful only with broad governmental support but, on the other hand, it cannot hold out forever.
A long-term disinterest in subsequent proposals of An-2 modernizations or radical replacement of existing An-2 fleet can serve as an example. Therefore, without the new aircraft really tailored for the needs of local air service, the ageing Antonov´s biplanes will be operating as long as only possible – and withdrawing the last of them from active service would mean a death warrant for ´small aviation´, as the Russians usually nickname their local airlines.
It will turn out very soon if this is the real scenario for the future of local air operations in Russian remote areas. According to current An-2 replacement programme and its timeline, UWCA-designed aircraft should be ready at the end of this year. And this means there is a chance it would be exhibited, and hopefully flying, during the 2021 edition of International Aviation and Space Salon in Zhukovsky.