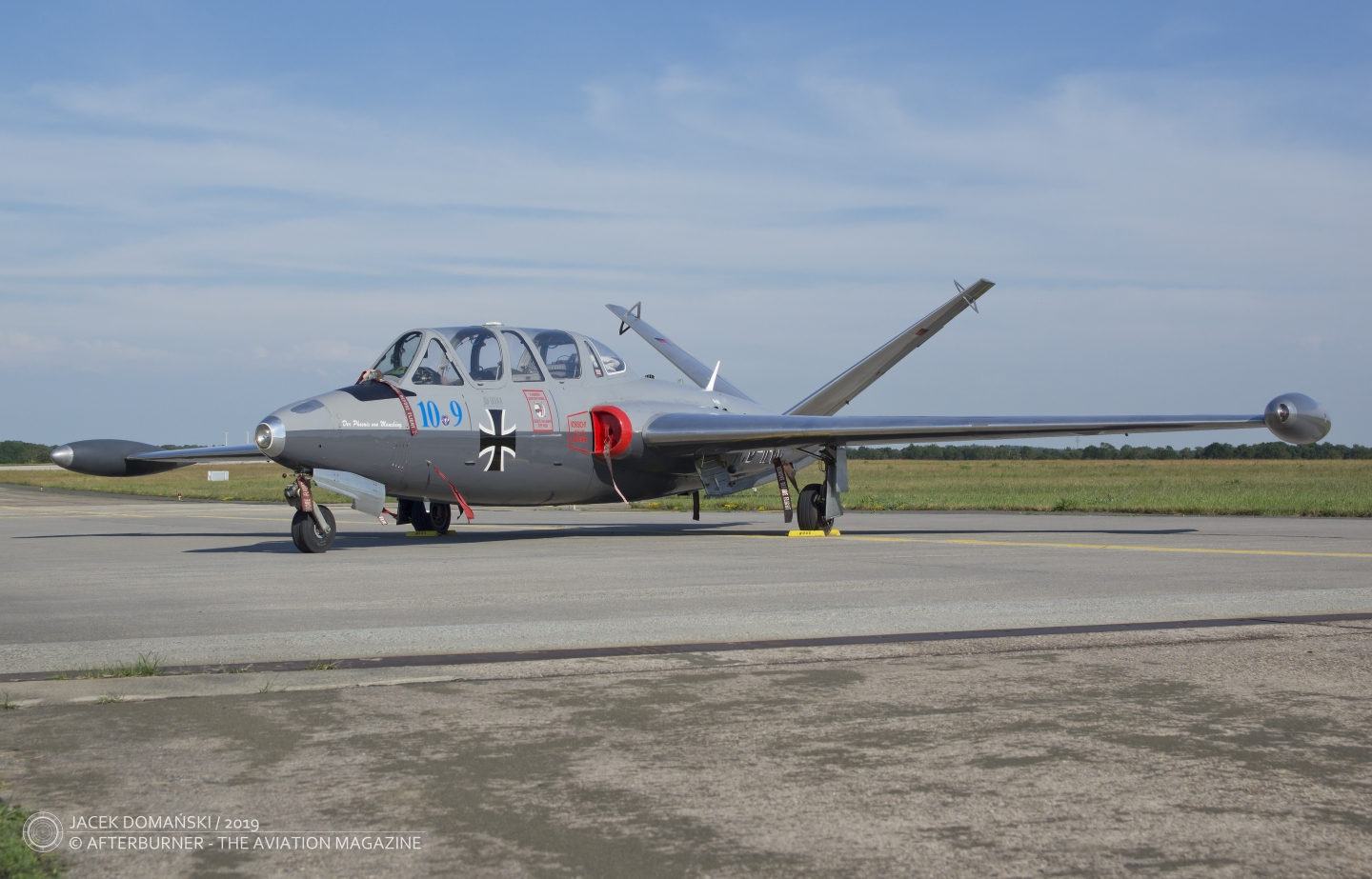 ´On this day, in aviation history…´ – this is how usually begins our Facebook post on Friday, when we share with you some interesting facts from the history of aviation. Today, however, we would like to mention a day from the recent history. A day that is very important to us – one year ago, on 23rd April 2019, Afterburner – the Aviation Magazine was officially founded.
It was the day when, after a few months of preparations, we launched our project, including the web site (being the core of our project), fan page on Facebook and Instagram account. Since that day, we began to share with you – on regular basis – our photos, articles and other works related to all kinds and aspects of aviation.
A year is both a very short and on the other hand a long period of time. For the completely new project, as Afterburner – the Aviation Magazine is, a full year of activity means achieving our first key breakthrough. During that year we were pleased to see that our project found its place, what now is a solid base and reason for further development. All this support and feedback we received from you, our readers, proved it was a right and meaningful idea.
We must gladly admit that your response, all the reactions for what we do has come far beyond our initial expectations. As some of you may already know, in the beginning we completely did not know what to expect in that case. We mean, that we were not sure, if our project will be accepted by aviation enthusiasts. Although we were filled with hope, we did not even think that after a year, without any paid advertising, the number of people following our project would be so big.
Today, we are close to 1,000 followers on Facebook. And that is… well, a lot! This is another important factor, showing us that Afterburner is flying in the right direction. We are also very happy to note, that our fans and followers are coming not only from Europe, but from all over the world.
As we already mentioned in one of our previous Letters From The Editor, in 2020 we will continue our work, bringing you even more interesting aviation facts, reports and pictures. Unfortunately, this year is a little bit different, due to the coronavirus outbreak. Aviation was among the worst affected sectors, unfortunately. The airlines had to cease most of the operations and no one knows, how and when they would recover. The air forces and cargo aviation is working hard, helping to fight with the disease. And for the aviation enthusiasts, it seems that regrettably, but understandably, there will be no air show season this year. Or limited just to a few small events, however we consider this rather unlikely.
Nevertheless, we believe we all survive this crazy time and we would be able to devote to our beloved hobby next year. At this moment the best we can do is to support the aviation personnel who is fighting with coronavirus outbreak.
And when coming back to the main subject of this letter, we would like to assure you, that with our first anniversary we´re not planning any significant changes in the profile of our magazine. At least for the moment. We will stay with the usual columns (sections at the web site) and posting scheme on Facebook, including our Monday summary of newest articles published on the web site, weekly ´Photo of the Week´ (each Wednesday) and aviation history post on Friday. Also our activity on Instagram will remain the same.
By the way, you do not need to worry, that  – due to the lack of air shows this year, caused by the coronavirus outbreak – our ´Airshow´ section would be temporarily cancelled. Apart from the consecutive updates about the cancelled and postponed events, we have decided to post reports from the past events, to keep the good memories alive. In addition, in the upcoming weeks, we would be also more focused on the ´Aviation History´ section – bringing you two new articles there already in April.
And, obviously, there are still many aviation-related topics we would share with you, so we are sure that with Afterburner overcoming a quarantine-boredom syndrome would be much easier. Stay safe!
The Afterburner editorial team.