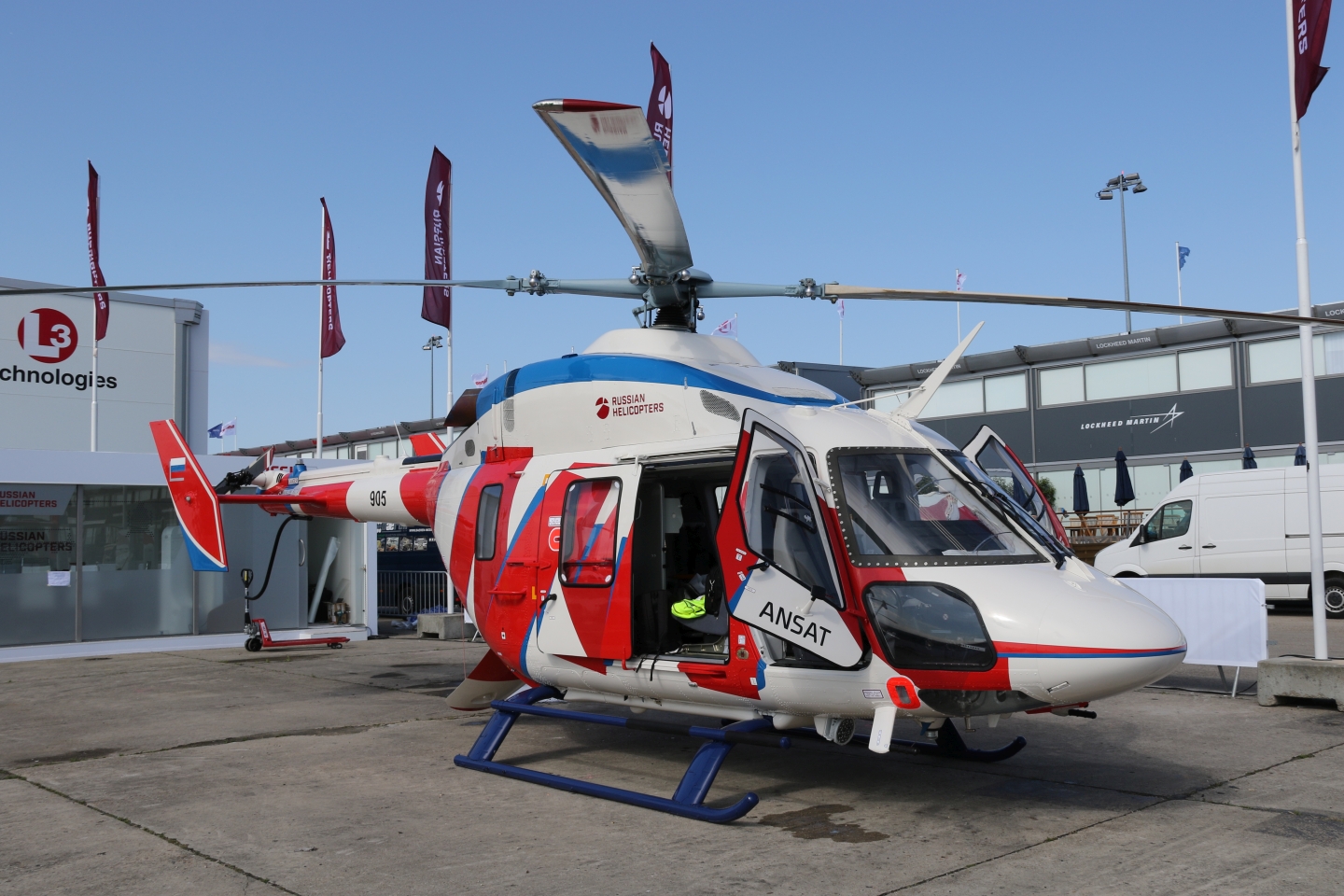 As we have informed in one of the previous news, Russian Helicopters Holding Company was exhibiting their multi-purpose Ansat helicopters for the first time in Europe at the 53th International Paris Air Show, held in the French capital between 17th -23rd June. Ansat was shown in both its medical and VIP transport variants.
The helicopters demonstrated in Le Bourget were equipped with a ´glass cabin´ – new avionics which ensure flights in accordance with instrument flight rules. The helicopter also had a weather radar, enhanced ground proximity warning module, wreck-resistant fuel system, LED lighting tools, and a wire cutter for wire strike protection.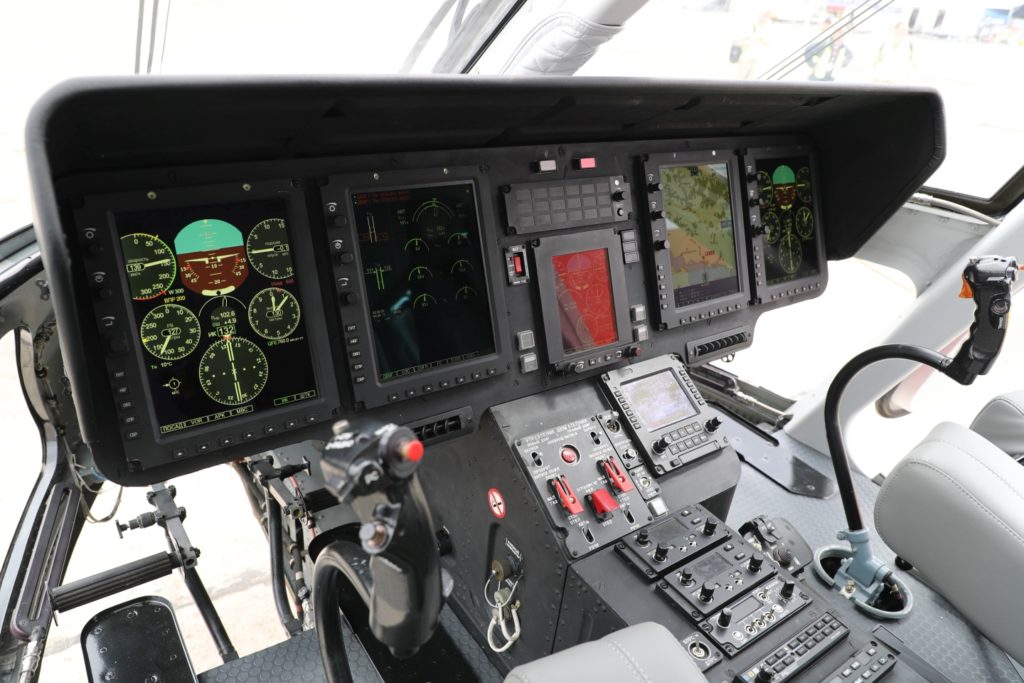 Another innovation added to the Ansat equipment was the new Mku30 satellite communication system that allows single-point and multi-point video conferencing on board, smooth real-time transmission of selected amounts of data and high-quality video content.
´The Holding Company actively develops the introduction of modern satellite communication systems for helicopters. We entered into an agreement with the MOST-satellite systems company on joint promotion of these products. The Ku-band satellite communication system was created for Ansat and integrated into its avionics. It ensures data transmission and reception at the speed up to 2 Mbps regardless helicopter's location. We plan to offer this system as an option for all civil helicopters of the Holding Company,´ said Andrey Boginsky, Director General of Russian Helicopters.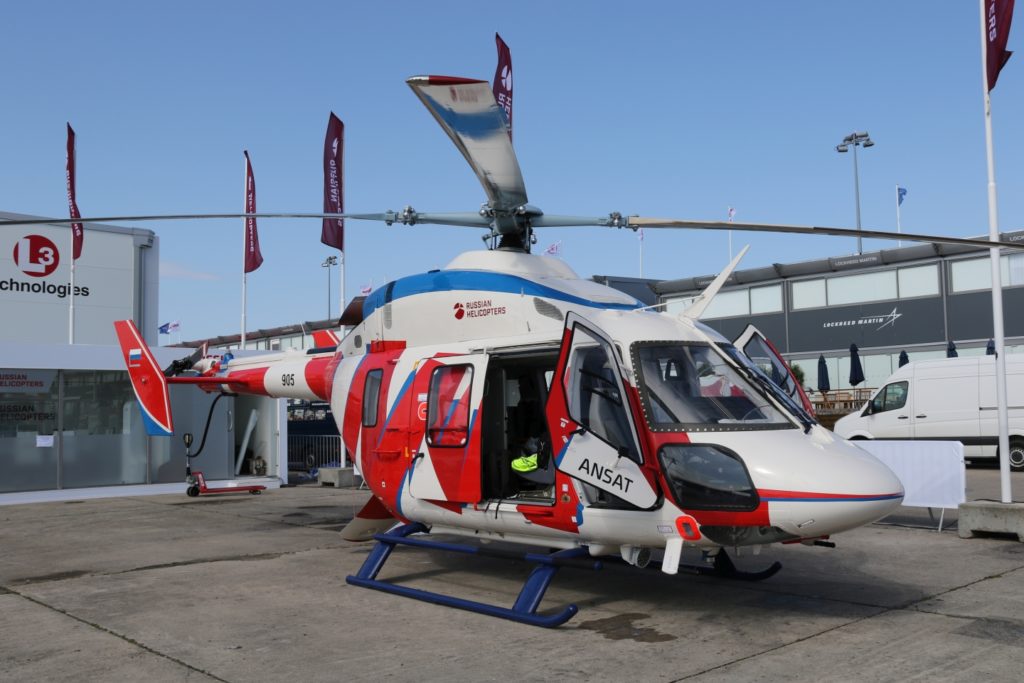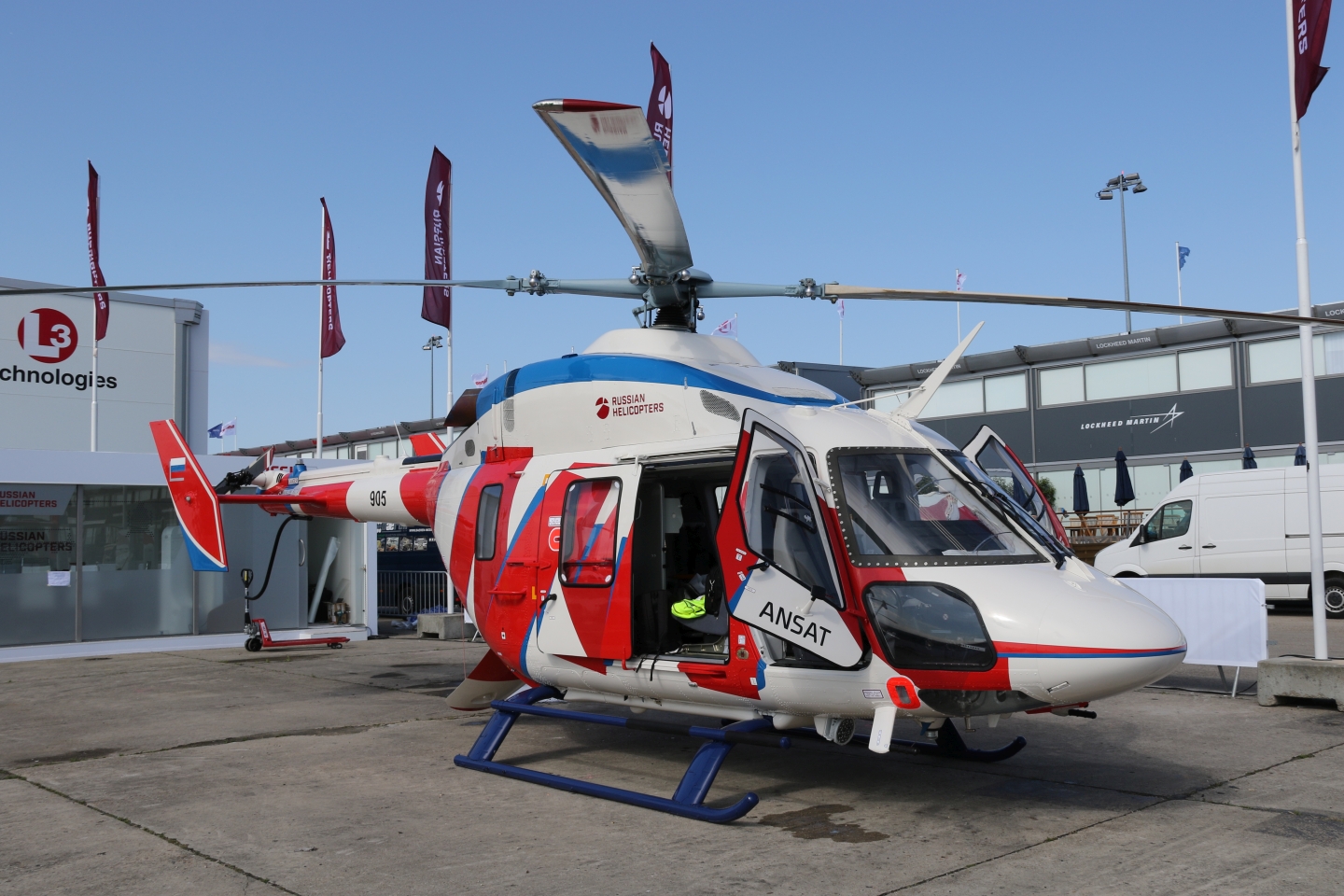 Moreover, the exhibited Ansat aircraft were modified in their design, having modified tail boom fins from composite materials and heated bird strike resistant glass.
´Today, Ansat has already started entering the international market. But we understand that the further development and commercial success require compliance with the highest civil aviation standards. That's why, in Le Bourget, we present our solutions that will make Ansat even safer, more effective and technological. We will be ready to offer some of these solutions to our customers in 2020,´ said Alexey Garipov, chief designer of Kazan Helicopters Design Office.
It is planned that the Ansat fuselage will be partly made from composite materials which will help to reduce helicopter's weight and operation costs. The number of passengers will increase up to 8 persons, the range will expand by 30%.
During the air show the Russian Helicopters Holding Company and an Austrian company Air Ambulance Technology signed a cooperation agreement. The parties agreed on joint development and Russian certification of the medical module which may be installed on Ansat helicopters.
The document was signed by Director General of Russian Helicopters Holding Company Andrey Boginsky and managing director of Air Ambulance Technology Nicole Kuntner-Hudson during the international aerospace exhibition Paris Air Show 2019.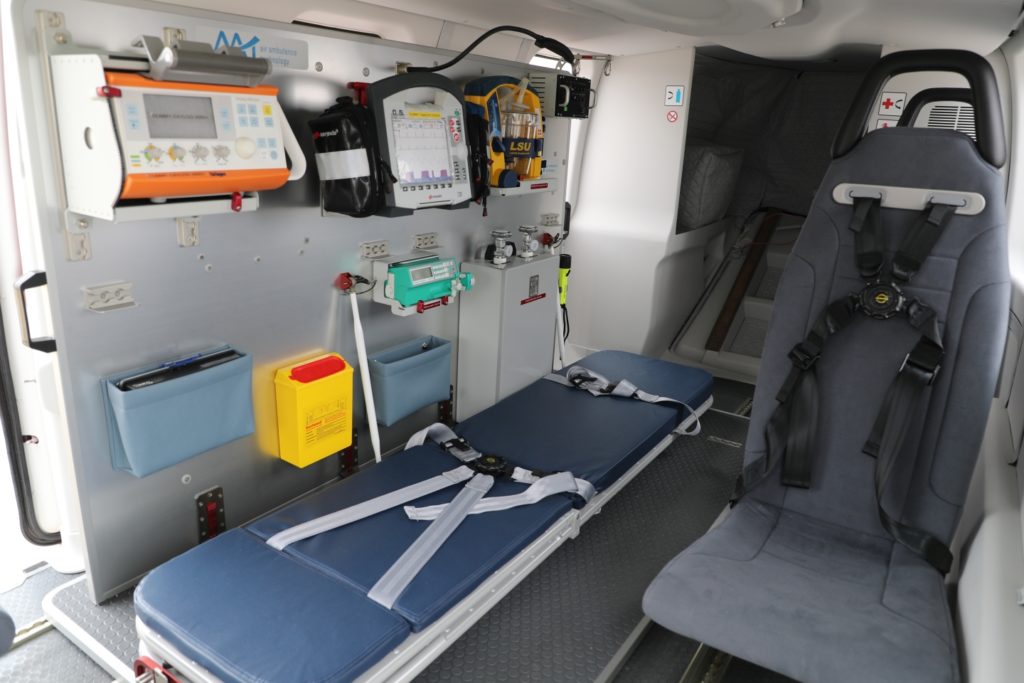 ´We are pleased to announce the start of cooperation with Air Ambulance Technology and we hope that this will be long-term and fruitful work. Creation of the new medical module which meets international standards for medical aviation will allow the holding company to expand the pool of potential customers, including European companies. We expect that installation of such equipment will help Ansat get a certificate of the European Union Aviation Safety Agency´, said Director General of Russian Helicopters Andrey Boginsky after the ceremony to mark signing of the agreement.
The light multi-purpose helicopter Ansat, which has the largest cabin within its class, is actively used by the Russian air medical services. This twin-engine helicopter is compact, and it does not require a large landing area. It can also be used for passenger and VIP transport, cargo delivery and environmental monitoring.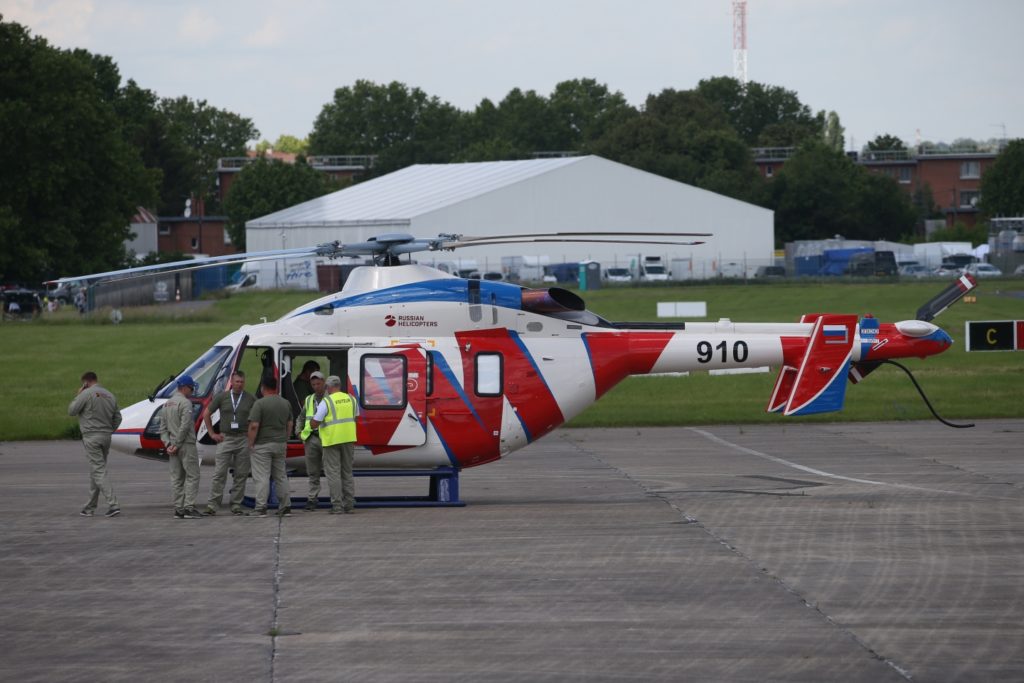 Photos courtesy of JSC "Russian Helicopters" / Rostec State Corporation. "Russian Helicopters" press materials were used.