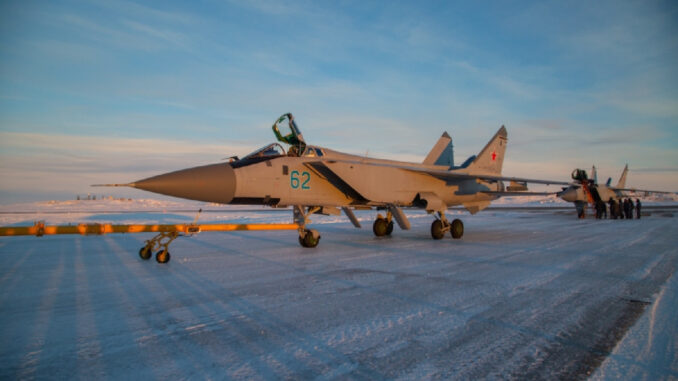 Approximately a month ago we have informed about the first regular, although still called ´experimental´, deployment of the Northern Fleet fighter aircraft to Novaya Zemlya archipelago. Now, MiG-31BM interceptors of the 98th Separate Mixed Aviation Regiment clocked their first month of the Arctic service.
A full month in the severe Arctic conditions meant a hard duty for the flying crews, so there was no surprise that the first change of personnel occurred already in early February. At this opportunity, the inspection of living and working conditions at Rogachevo air base was performed in person by Lieutenant General Alexander Otroshchenko, the commander of the 45th Air and Air Defence Army (45-я армия ВВС и ПВО). As the Russian MoD reported, he arrived Yuzhny Island in a MiG-31BM interceptor, personally piloting the aircraft on a route from an air base on Kola Peninsula to Rogachevo.
The experimental deployment of the MiG-31 unit to Novaya Zemlya marked the first regular air force duty beyond the Arctic Circle in the modern Russian history. The main objective of this operation is to assess the possibility of all-season aviation operations from the airfields located in the far north areas and evaluate an impact of the severe weather conditions on aircraft deployed there.
As pointed by the Northern Fleet press service, meteorological conditions in the Arctic are changing very quickly and often they are completely contradictory to weather forecast. Extremely low temperatures, strong winds, fog, low cloudiness or heavy snowfalls can occur there any time, therefore the flight operations are subject to weather conditions.
However, the newly arrived flying crews were lucky enough to be welcomed by a really nice weather and, while officially taking over the duties at Rogachevo, take this opportunity to perform a few training flights.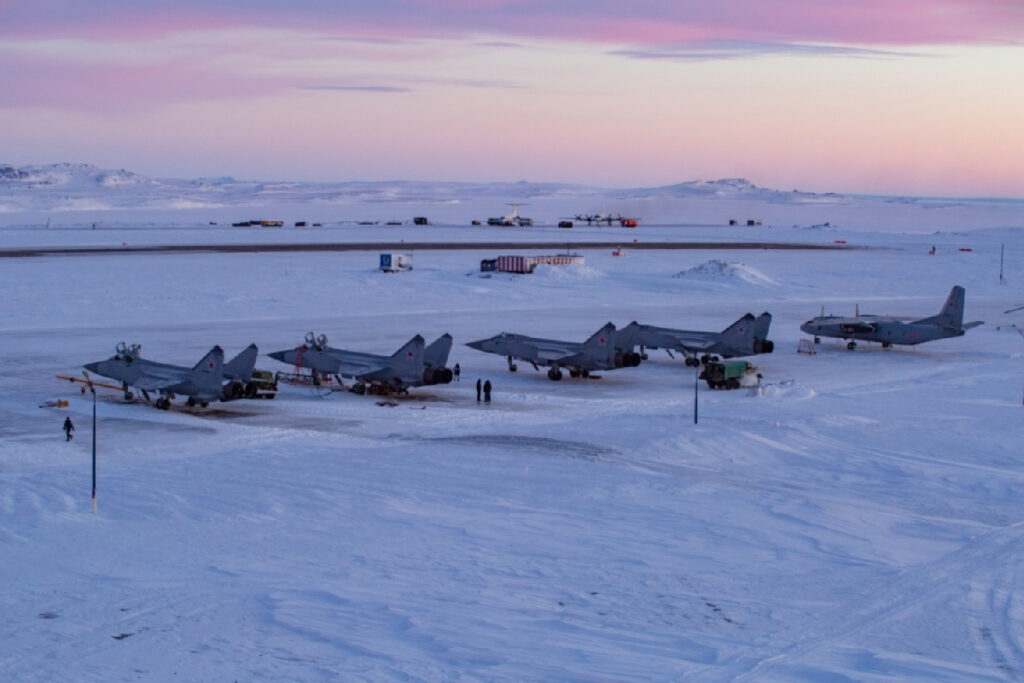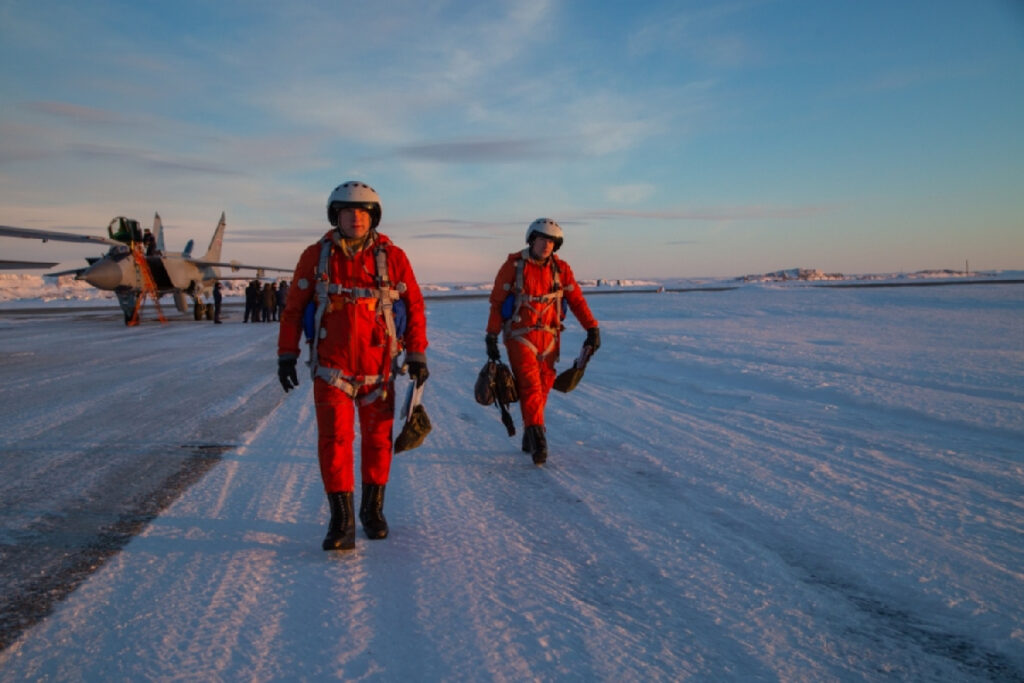 All photos © Russian MoD (Министерство обороны Российской Федерации), used under the Creative Commons Attribution 4.0 license. MoD press information were used.