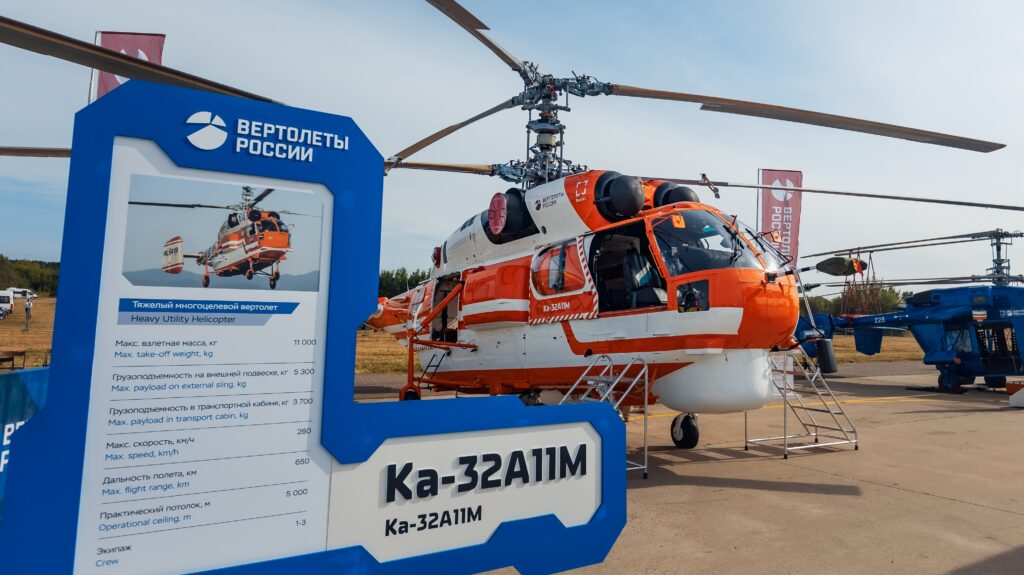 This year´s edition of Airshow China – one of the largest aviation exhibitions and fairs in the world – is currently ongoing in Zhuhai. Regrettably, due to covid-related restrictions that are still in place, official delegations to the show were significantly reduced.
As a result, the Russian Helicopters holding have decided about a new format of presentation of Russian rotorcraft during that event. More specifically, a combination of a traditional on-stand exhibition and digital format that includes an online representation of the corporation. Therefore, participants and visitors to the show will be able to learn not only about Ansat-M, Ka-32A11M and Ka-226T ´Climber´, the three helicopters being exhibited at the location, but also about the broad range of civil and military helicopters offered by the Russian Helicopters holding.
Currently, China is the most important strategic partner for Russia, in terms of supplying aviation equipment. There are approximately 350 helicopters of Russian origin that are nowadays flying in China, operated by civilian companies and law enforcement agencies. Among them there are Ka-32 rotorcraft that already have proven their value in firefighting and rescue operations, the multipurpose Mi-171 helicopters that extinguish fires, transport cargo, and perform many other operations, as well as the world's largest rotorcraft, Mi-26, that are actively involved in disaster relief, transporting large equipment and humanitarian aid.
´China is projected to become the world's second-largest aviation market in the next two decades. The Chinese government invests significant resources in aviation development,´ said Oleg Landin, Director of Marketing and Business Development at Russian Helicopters. ´We are ready to offer our Chinese partners a wide range of helicopters, being distinctive by their high flight and technical characteristics, reliability, and optimal price-performance ratio. It includes the latest Mi-171A3, which meets all global safety standards for flights over water, mid-sized multi-purpose helicopter Ka-62, the light Ka-226T and the modernized Ansat-M and the Ka-32A11M, as well as unmanned BAS-200 and VRT-300 aircraft systems.´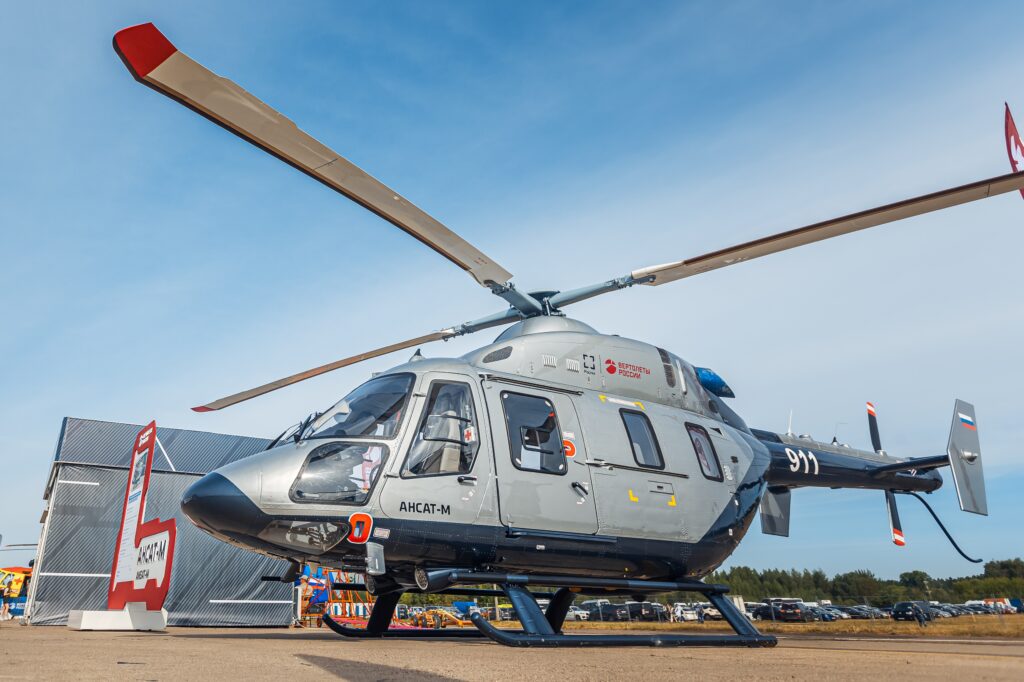 Ansat-M is a light, twin-engine multipurpose helicopter. It can be easily converted into a passenger or cargo version, as well as equipped with a dedicated medical module. In addition, that rotorcraft is certified for installation of an emergency landing system and a cargo winch.
Its latest upgrade, that is currently undergoing flight tests, is equipped with a new fuel system and modernized avionics. Moreover, share of composite materials has been increased from 15 to 35%, which allowed to significantly reduce the weight of the aircraft.
Other than that, the Ansat-M is equipped with a main rotor with improved aerodynamics and soon will also receive new tail blades to increase speed and flexibility, at the same time reducing noise level in its cabin. In the nearest future, a new anti-icing system and a tri-channel autopilot are planned to be implemented.
Ка-32А11М is a significant upgrade of Ka-32A11BC rotorcraft, already proven in operational service. The modernized helicopter is equipped with modern VK-2500PS-02 engines with an electronic digital automated control system, that allowed to increase an external sling payload capacity to 5,300 kg. 
Modernization to the Ka-32A11M standard included also a ´glass cockpit´ – KBO-32 set of onboard equipment, allowing the rotorcraft to be operated at any time of day and night, in any weather conditions, both over the land and sea. The cockpit was also adapted for using night vision goggles.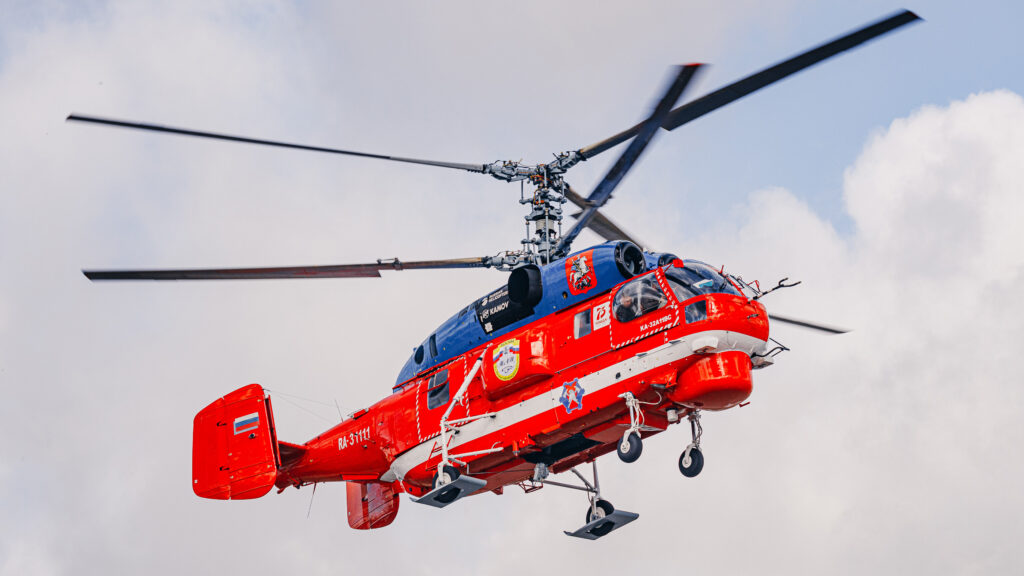 Firefighting capabilities of that helicopter were significantly expanded by installing a new SP-32 system that can deliver up to 4,000 litres of fire-extinguishing fluid to the point of fire, is able to perform its controlled release and may be used in temperatures below zero centigrade.
Ка-226Т is an upgraded variant of light, modular helicopter with coaxial-rotor. Key features of the modernized version include an adaptation for high altitude flights – being the reason for its common name, the ´Climber´. The rotorcraft can be operated at altitudes of up to 6,500 meters, and may be equipped with oxygen installation, air conditioning and heating system.
The rotorcraft is characterized by low vibration, ease and simplicity of operation, an ability to take-off and land on helipads of minimum size – including urban areas, ships and vessels. It has a high accuracy of hovering, even with cargo load on its external sling.
The Ka-226T has a new airframe, designed to significantly improve its aerodynamics. In addition, fuselage of that helicopter has been manufactured with use of modern lightweight materials. The ´Climber´ has also received an upgraded control and electrical systems, an impact-resistant emergency fuel system, enlarged fuel tanks, as well as new navigation and radio communication equipment. Certification of the Ka-226T for passenger transport is planned soon.
Airshow China 2021 is being held from 28th September to 3rd October, in Zhuhai.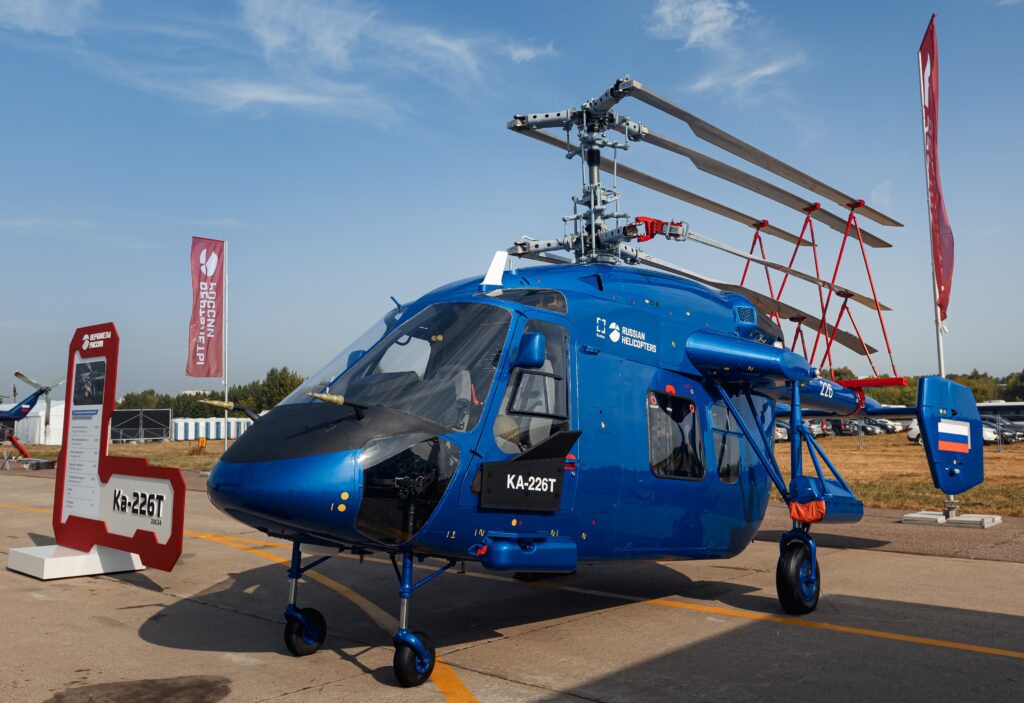 Cover photo: Ка-32А11М. All photos courtesy of JSC "Russian Helicopters" / Rostec State Corporation. "Russian Helicopters" press materials were used.