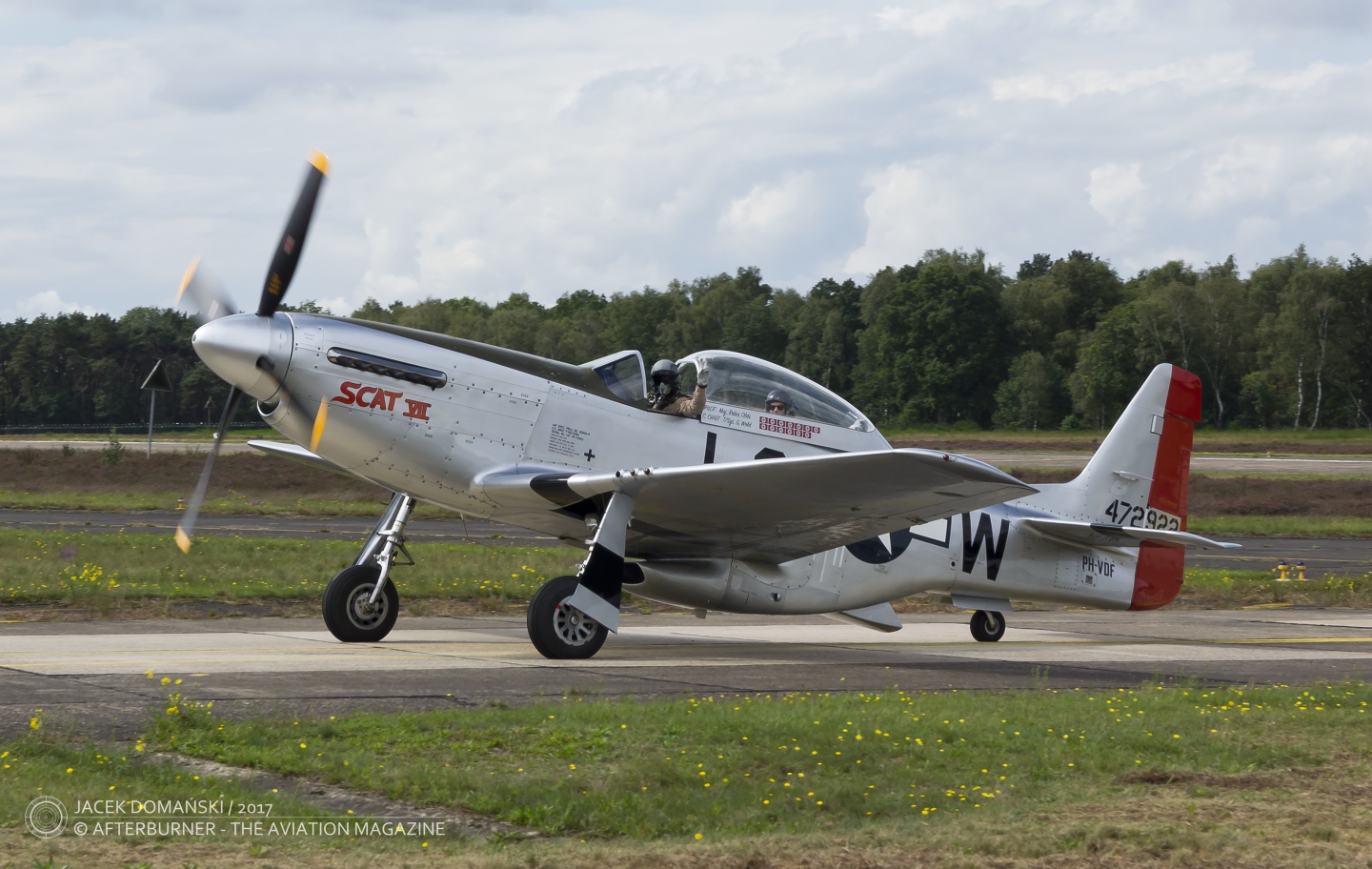 The ´Big Ugly Fat Fellow´, as the B-52 Stratofortress is sometimes nicknamed, was already announced as one of the participants of Sanicole Sunset, the Friday evening show. This flying display will be a great addendum to the line-up of the heavy military aeroplanes already seen at Sanicole during the recent editions of the air show – in 2016 the B-1B Lancer bomber was performing the flying display there, and in 2017 the spectators could see the Boeing KC-135 Stratotanker.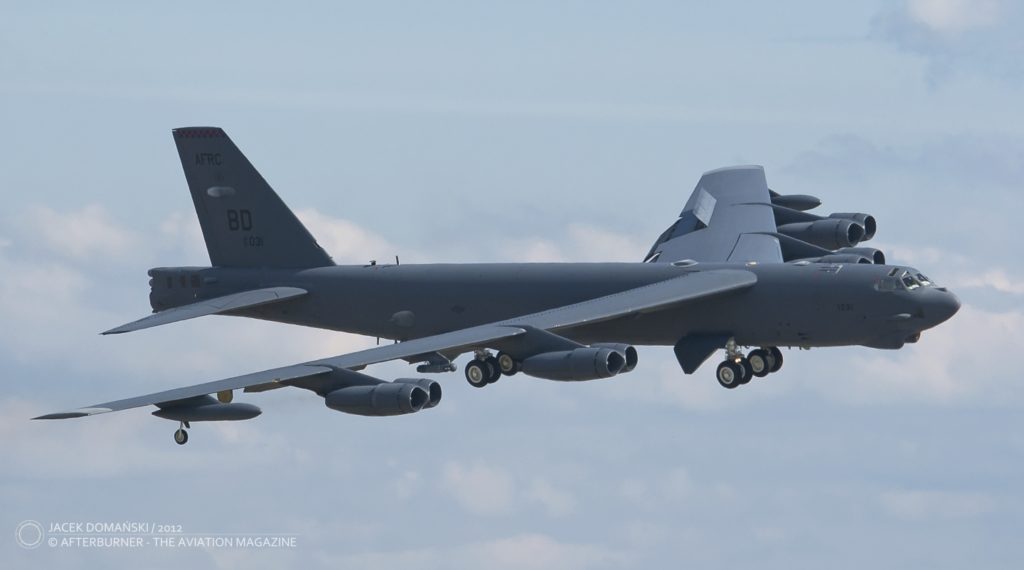 75th anniversary of the D-Day and the Allied war effort will be honoured and recalled by the World War II warbirds. Starting with the Hawker Hurricane, the famous fighter from the early war years, especially the Battle of Britain, but used also in Soviet Union, North Africa and Far East.
The other iconic aeroplane of the WWII, the British Supermarine Spitfire will appear at the Sanicole air show twice – the first one from the Netherlands and another one from Belgium, the second painted in the colours of No. 349th Squadron, a Belgian squadron in the British Royal Air Force.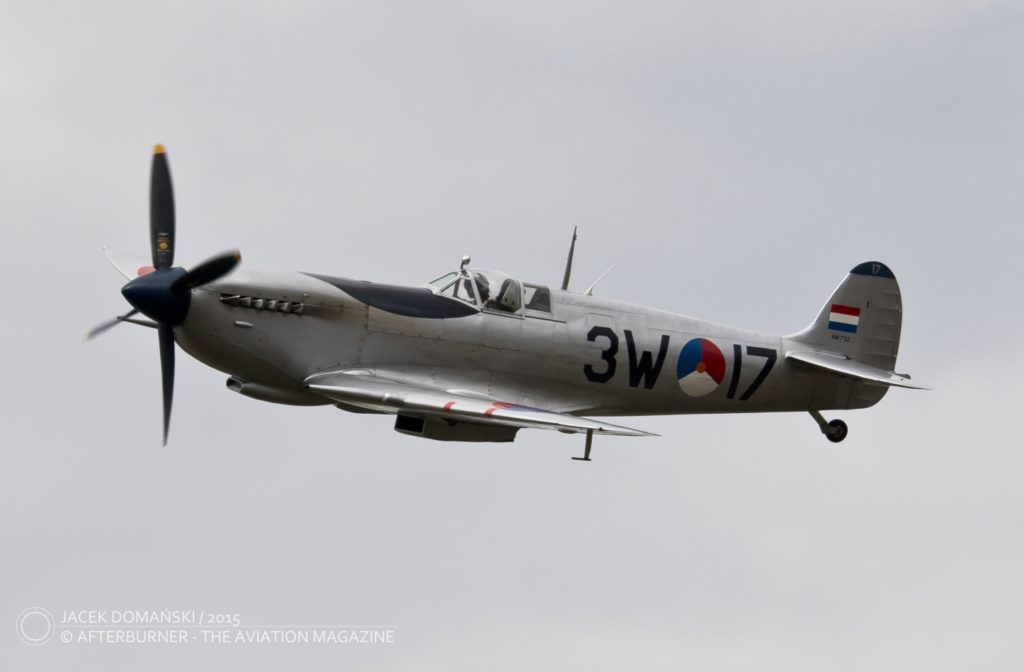 An aircraft nicknamed ´the Cadillac of the skies´ – P-51D Mustang – will be another participant of the flying display on Sunday. The American workhorse fighter will be represented by the only airworthy Mustang in Belgium, ´SCAT VII´ L2-W from the 434th Fighter Squadron, 479th Fighter Group. It was the personal aircraft of Major Robin Olds and now is one of those rare P-51 Mustangs who survived the war and still flying in the original colour scheme.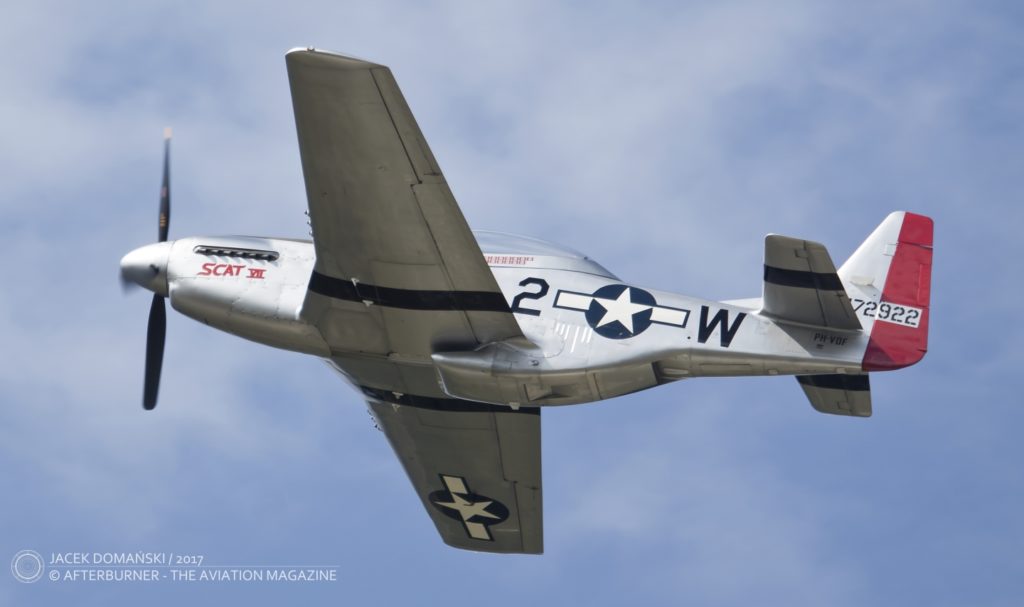 Certainly, the World War II line-up of fighters would be incomplete without showing any opponent to the Allied fighters. And the Axis air forces will be represented in Sanicole by Messerschmitt Bf 109 (precisely by Buchon license-manufactured aeroplane).
The 41st International Sanicole Airshow will take place on 13th and 15th September, at Sanicole Aeroclub airfield (Hetchel, Belgium). Additionally, the traditional Spotter Day at the nearby Kleine-Brogel air force base will be held on 14th September.
More information about the participants of the air show and the spotter event could be found here.