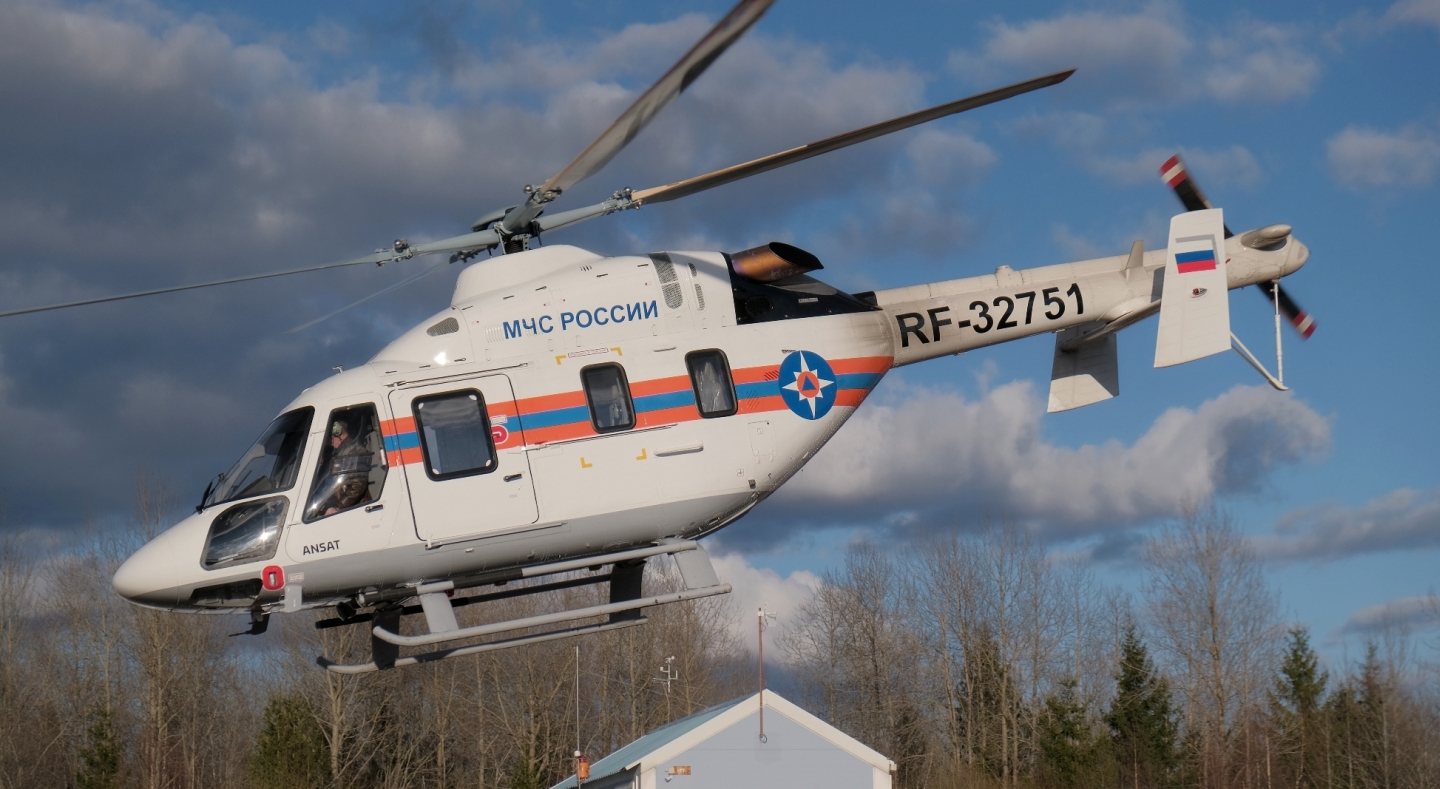 Russian Helicopters company delivered the first Ansat helicopter for EMERCOM of Russia – the Ministry of the Russian Federation for Affairs for Civil Defence, Emergencies and Elimination of Consequences of Natural Disasters. The rotorcraft will be operated by the North-Western Aviation and Rescue Centre of EMERCOM, located at Kasimovo airfield.
Following the contract signed back in March 2019, Ansat for EMERCOM was manufactured in the universal utility variant, with seven passenger seats and possibility to install a medical module. The helicopter will be used for passenger and cargo transport – also with the use of its external sling, and for other special emergency tasks. Currently, in the Centre the EMERCOM pilots are intensively trained for flying with their new rotorcraft, including the low level and extremely low level flights.
´Ansat is supplied to EMERCOM of Russia for the first time, and we are convinced that the agency specialists would appreciate it. The current use of Ansat helicopters for air medical services proven that their light weight, manoeuvrability, and agility, together with a high degree of readiness for take-off, allow addressing a wide variety of tasks, including those in an urban environment. Due to cooperation of Rostec holding companies, the rotorcraft is constantly being improved, and new capabilities are being consequently added. Recently, the certificates for the emergency floatation system and for new-born baby transport have been received. Other modules for Ansat are still in development´, said Yuri Pustovgarov, Managing Director of Kazan Helicopters.
Within the programme of developing air medical services, about 30 helicopters have been delivered and they allowed patients from the remote areas to be quickly transferred to the nearest medical facility. Ansat are currently used for air medical transport in Moscow, Volgograd, Kurgan, Kirov, Kostroma, Tver, Pskov, Nizhny Novgorod, Chelyabinsk, Astrakhan and in the Republic of Tatarstan. The number of those HEMS helicopters is constantly increasing.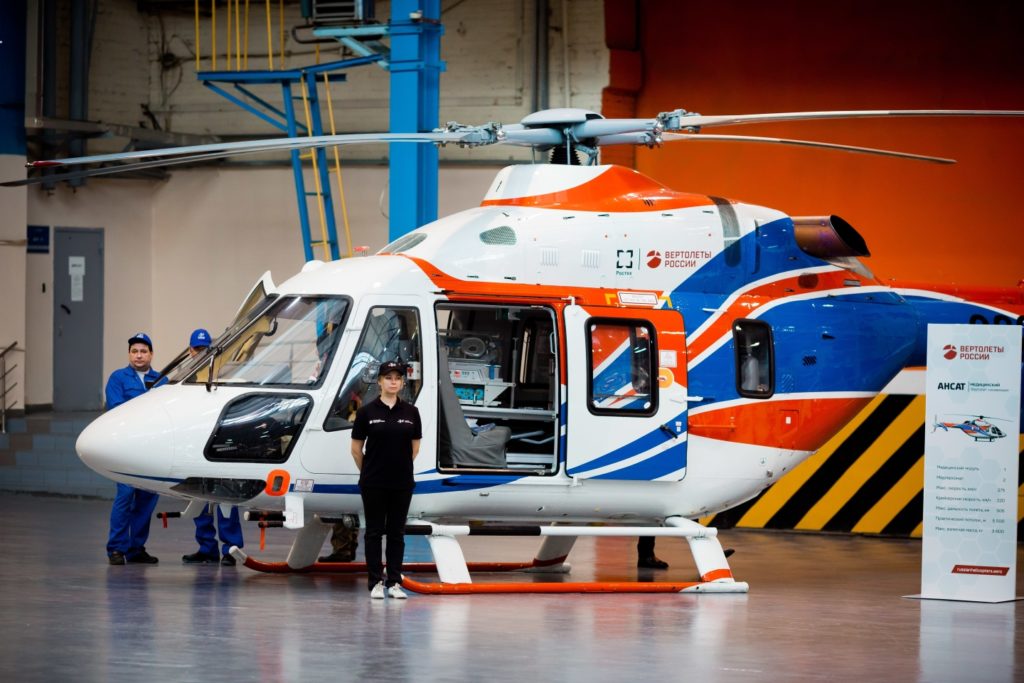 Photos courtesy of JSC "Russian Helicopters" / Rostec State Corporation, Valeriy Shabashov . "Russian Helicopters" press materials were used.