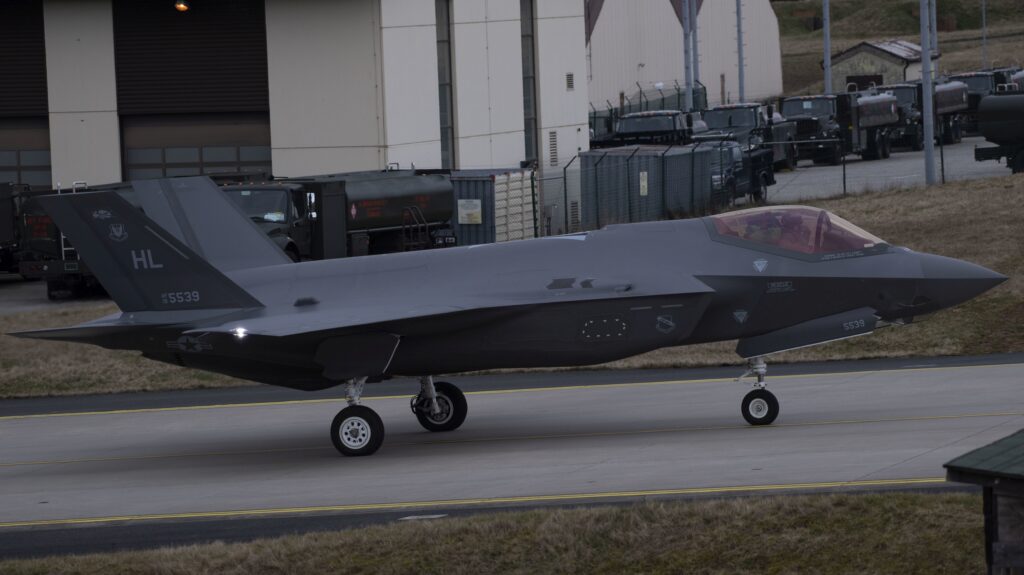 Romanian Ministry of Defence and the USAF have informed today about an additional deployment of two F-35 Lightning II 5th generation fighters to Romania. Decision to strengthen the NATO presence in Romania was made in response to current situation in the Black Sea region and recent developments in Ukraine.
Around 15:00 hours local time, two F-35 aircraft assigned to the 34th Fighter Squadron from Hill AFB in Utah, landed at the 86th air base ´Lieutenant Aviator Gheorghe Mociorniță´ in Borcea. From that location, the aircraft and crews will execute their combat tasks and joint training missions together with the Romanian Air Force (RoAF).
As stated by the Romanian MoD, ´the joint training missions are aimed to increase interoperability between NATO allied countries and joint air policing missions contribute to development of responsiveness and deterrence´.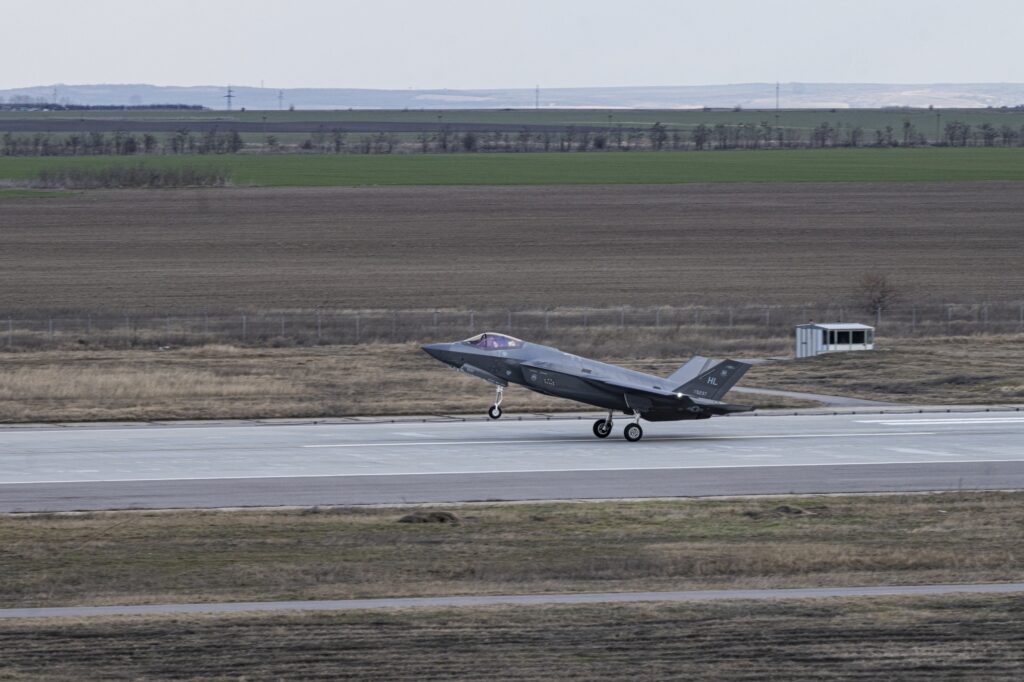 Ten days ago, a group of USAF F-16 Fighting Falcons assigned to the 480th Fighter Squadron from Spangdahlem AFB, Germany, was already deployed to Romania. According to the USAF official release, the Vipers are currently being based at Feteşti and were transferred to Romania in order to extend integration capabilities between USAF, RoAF and other NATO partners, as well as to provide flexible options for global reach and sustainment operations.
It should be added that today´s morning, a Ukrainian Su-27 fighter entered the Romanian airspace. The aeroplane was intercepted by two RoAF F-16s and forced to land at 95th air base ´Captain Alexandru Șerbănescu´ in Bacău.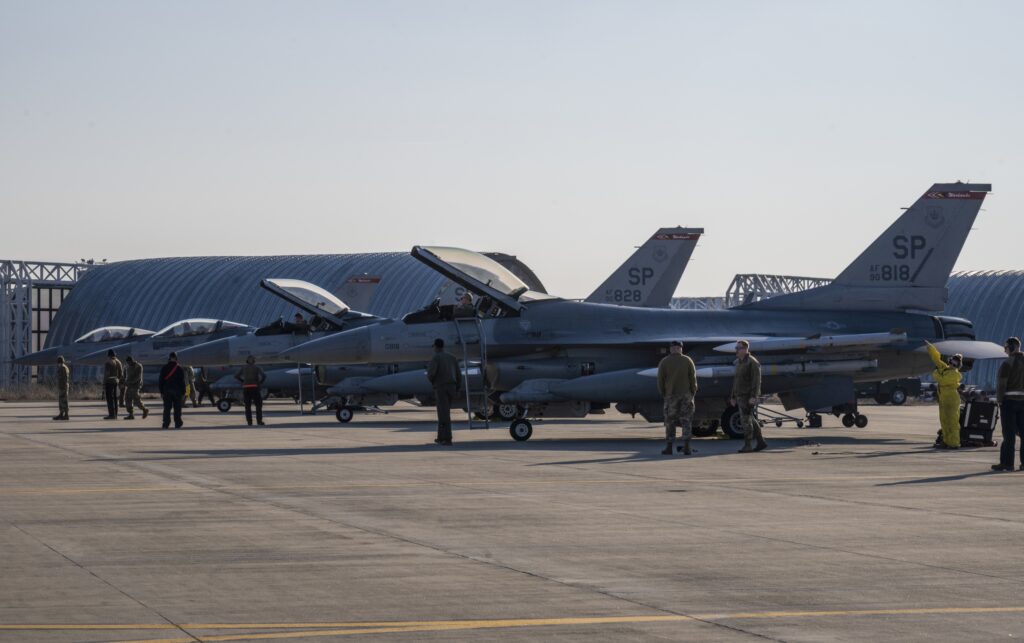 All photos and quotations © U.S. Department of Defence (DoD), cover photo: F-35 Lightning II departs Spangdahlem (USAF photo by Staff Sgt. Melody W. Howley). DoD information materials were used, in compliance with Public Domain licence. Information from Romanian MoD press releases were used. The appearance of U.S. Department of Defense (DoD) visual information does not imply or constitute DoD endorsement.