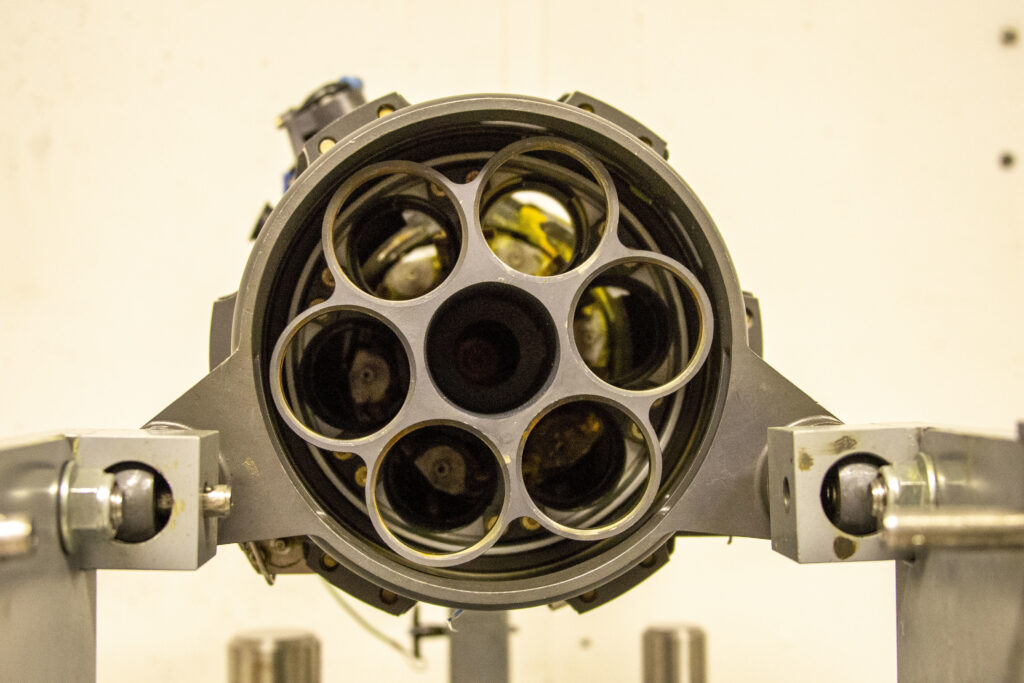 One of the most advanced fighter aircraft, Lockheed Martin F-22 Raptor, was designed as an air superiority fighter and features several sophisticated weapon systems. Apart from its main role, the F-22 has also some capabilities in areas of ground support, electronic warfare or signals intelligence. Nevertheless, that highly developed aircraft is also equipped with ostensibly simple and old-fashioned weapon – an automatic cannon.
Certainly, the weapon used with the F-22 has nothing in common with traditional meaning of the term and aircraft cannons that could be found in early-developed aeroplanes – it is nothing else but M61A2, six-barrel Gatling Gun System. The cannon, made by General Dynamics, is a modified version of somehow legendary M61 Vulcan, a rotary cannon used with F-106 Delta Dart, F-105 Thunderchief, F-4 Phantom, F-14 Tomcat or F-15 Eagle, as well as AC-130 gunship.
The cannon was developed in late 1940s and early 1950s by the Armament Division of General Electric company, in response to the United States Army Air Force requirement issued back in 1946. The first prototypes were ready yet in 1949 and underwent some successful ground-fire tests, achieving 2,500 rounds per minute. Nevertheless, the goal was to reach 7,200 rpm, so the company continued the development, accomplishing 4,000 rpm next year and then 6,000 rpm in 1952. At this point it was decided that higher speed may decrease both accuracy and target destruction, therefore reached score was considered as satisfactory.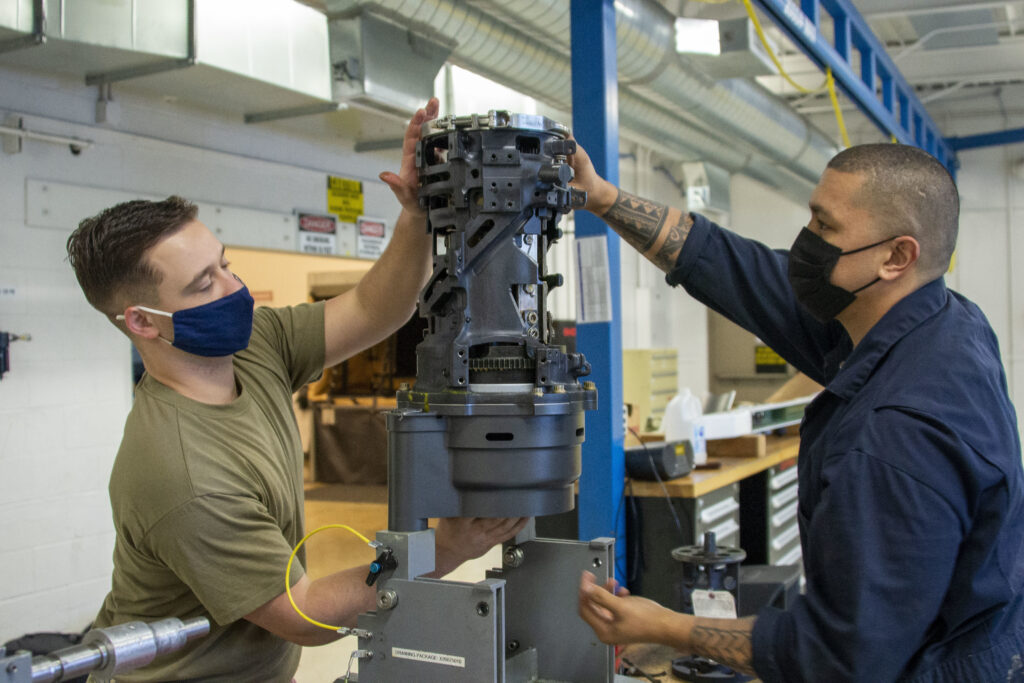 The M61 was officially introduced into operational service in 1959. It´s first combat use is reported on 4th April 1965 when F-105 Thunderchiefs equipped with Vulcan cannons were engaged by North Vietnamese MiG-17s. Nevertheless, no air victory using the rotary gun was confirmed, although the US pilots reportedly fired their cannons on Vietnamese aircraft.
Officially, the first confirmed victory achieved with the M61 rotary cannon occurred on 29th June 1966, when a F-105D Thunderchief assigned to 421st Tactical Fighter Squadron shot down a Vietnamese MiG-17. Until the end of the Vietnam War, another thirty eight air victories using the Vulcan cannon were officially recognized, making a total of 32 MiG-17s, 1 Mig-19 and 6 MiG-21s.
Going back to the present, the Gatling Gun used in the F-22 Raptor is a 349 kg heavy weapon, firing 6,000 rpm and having an ammunition capacity of 480 rounds. The aircraft is equipped with a dedicated linear link-less feed complex, compatible with three loading systems manufactured by General Dynamics. The rotary cannon is hydraulically driven and, according to manufacturer, provides up to ten times the reliability of the single-barrel gun.
The M61A2 cannon is compatible with all NATO Standardized Agreement 3585 Ammunition.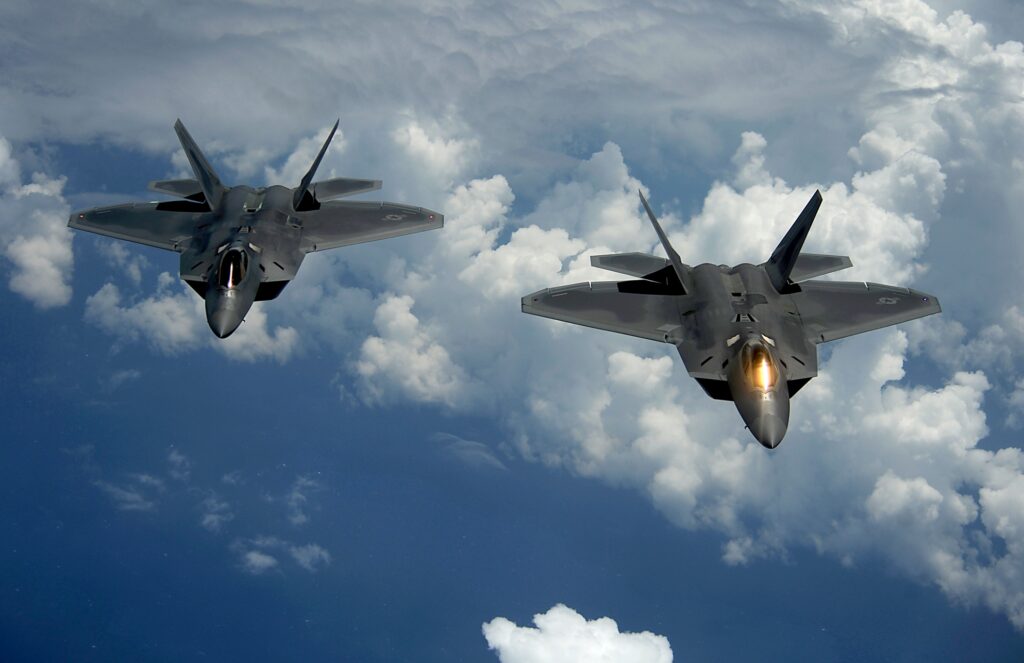 All photos and quotations © U.S. Department of Defence (DoD), cover photo: M61A2 Gatling gun, the F-22 20mm Gun system, is prepared for an 18-month non-fired gun inspection (USAF photo by 2nd Lt. Kaitlyn Lawton). DoD information materials were used, in compliance with Public Domain licence. The appearance of U.S. Department of Defense (DoD) visual information does not imply or constitute DoD endorsement.