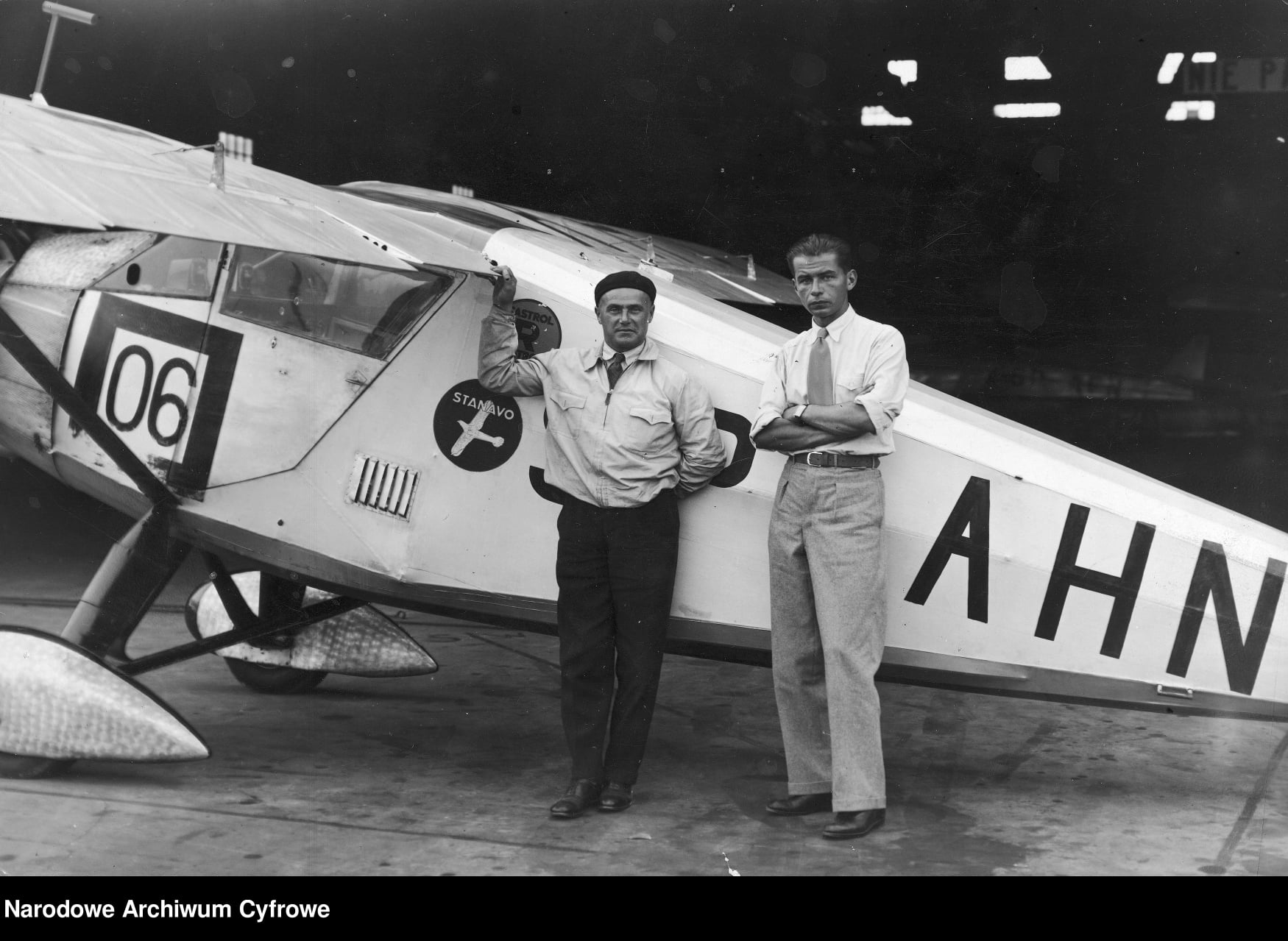 Two famous Polish aviators Franciszek Żwirko and Stanisław Wigura died in a tragic crash of their RWD-6 aircraft on the way to Czechoslovakia.
88 years ago, on 11th September 1932, Franciszek Żwirko and Stanisław Wigura were on their way with the RWD-6 aeroplane to an aviation meeting in Prague, Czechoslovakia. Unfortunately, they hit the storm. The weather conditions got so bad, that the aeroplane couldn't stand it and lost one of its wings. Both aviators died on the spot, crashing into the forest, near Cierlicko Górne (Horní Těrlicko) in then Czechoslovakia, close to the Polish border.
Franciszek Żwirko (on the left), was a prominent Polish sport and military aviator. Stanisław Wigura (on the right) was a Polish aircraft designer and aviator, co-founder of the RWD aircraft construction team. On 28th August, 1932, just two weeks before the tragic crash, they won the International Tourist Plane Competition – Challenge International de Tourisme 1932 flying the same RWD-6 aeroplane.
Photo source: Narodowe Archiwum Cyfrowe, 1-M-1244-14, public domain