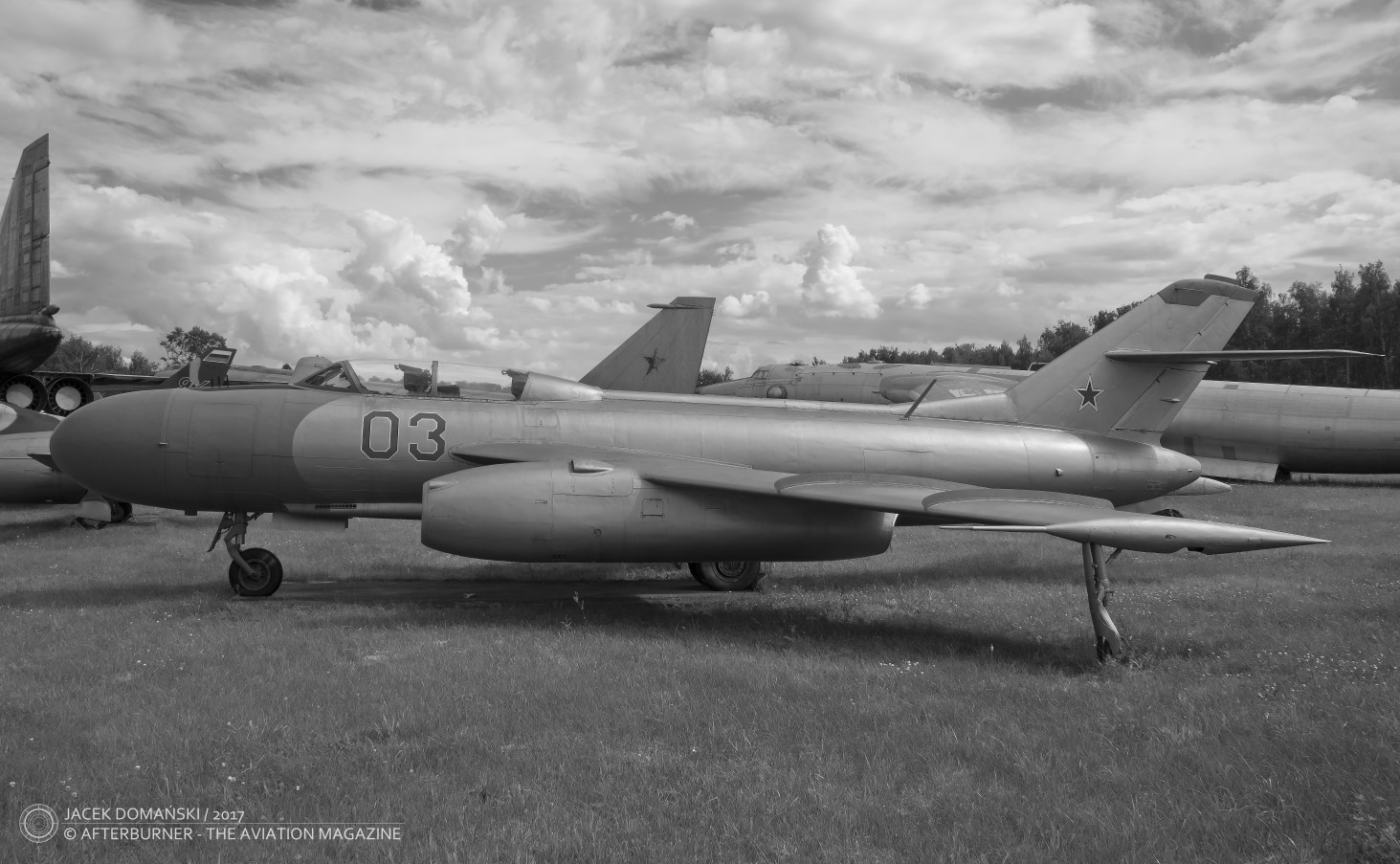 The maiden flight of Yakovlev Yak-25 (NATO reporting name Flashlight), turbojet interceptor aircraft.
Yak-25 (initially developed as Yak-120) was answering the requirements for a long-range, high-altitude interceptor fighter, to be used in the northern and eastern territories of the Soviet Union. Such precisely defined duty influenced the construction of aircraft – Yak-25 was powered by two Mikulin AM-5 turbojet engines, mounted under its wings, which allowed to place a powerful radar equipment into the fuselage (initially RP-1D ´Izumrd´, then RP-6 ´Sokol´).
A lot of attention was paid to maximize the fuel capacity and use the effective de-icing installation. The crew included pilot and radar intercept operator.
Continued development of Yak-25 resulted in almost 30 variants and prototypes, based on the initial design. One of the most-known aircraft from the family was Yak-25RV, high-altitude reconnaissance aeroplane (NATO reporting name Mandrake).
More than 600 aircraft of all versions were built. Yak-25s remained in service until 1967, during the final years of duty some of them were rebuilt for high-altitude target drones.
Pictured here is Yak-25 from the Central Air Force Museum in Monino, the museum has also Yak-25RV, exhibited next to the basic variant.