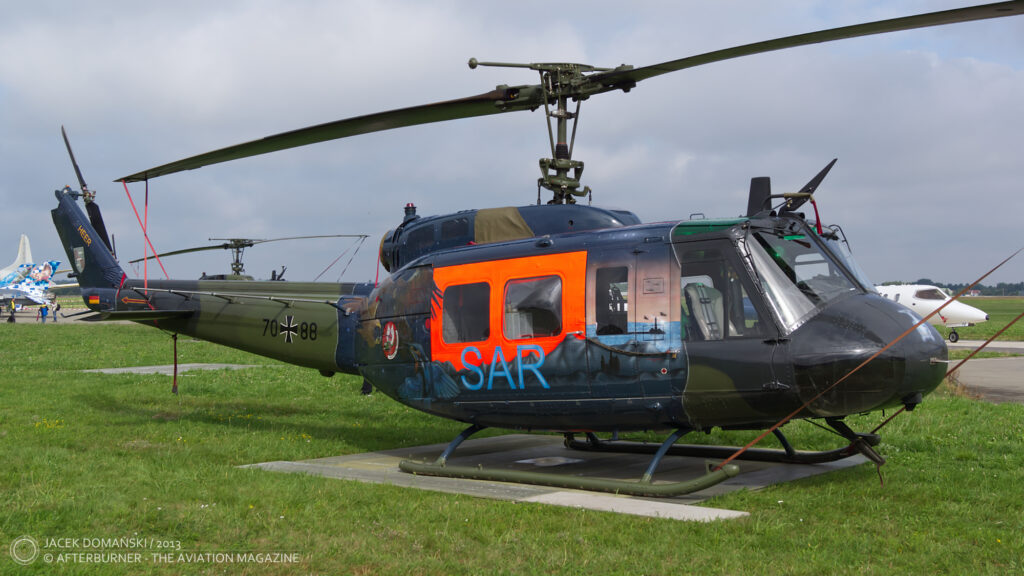 On 20th October 1956, prototype of Bell Model 204 rotorcraft (also known by its military designation XH-40) performed its maiden flight. Approximately three years later, the helicopter entered operational service with the US Army and shortly after became one of the most iconic rotorcraft ever made.
Initially, the serial manufactured examples of the rotorcraft were designated HU-1, hence they were commonly nicknamed ´Huey´. Shortly after, the byname spread to general public and stayed with the helicopter until today – despite the change of its official name to UH-1 Iroquois, which occurred in 1962.
For the first time, the UH-1 helicopters were used in combat during the Vietnam War. The first examples were deployed there in March of 1962 and in a short time became one of the symbols of that conflict. Nevertheless, it was just the beginning of the impressive combat record of the UH-1 rotorcraft that includes the Falklands War, American invasions to Grenada and Panama, the Gulf War, the Salvadorian Civil War, the Rhodesian Bush War and 2007 Lebanon conflict, as well as various peacekeeping operations all over the world.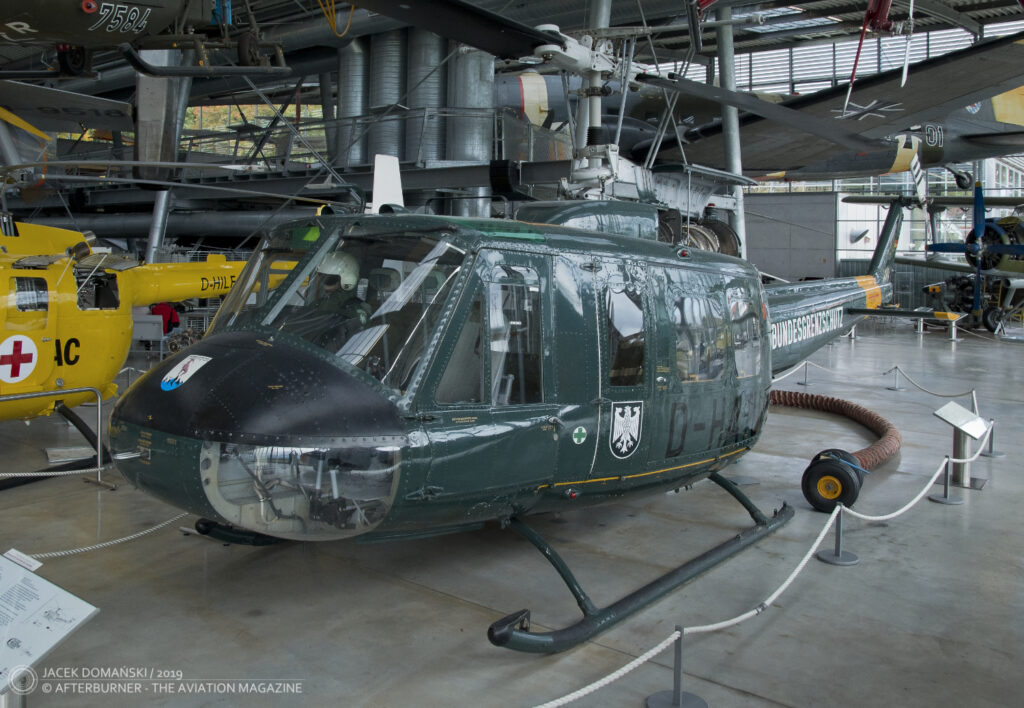 There were approximately 16,000 examples of that rotorcraft built until 1987, when its production was officially ceased. The UH-1 was not only one of the most successful military helicopters in history of aviation but also was the starting point of entire rotorcraft family that, until nowadays, includes UH-1 Cobra, Bell 204/205 series, Bell 212/214 series and, finally, AH-1Z Viper and UH-1Y Venom – the last two rotorcraft have their roots in the initial Model 204 concept and are still being manufactured until today.
The civilian version of the UH-1, used by the CIA for clandestine operations over the Indochinese Peninsula, made its imprint in the history of aviation with one of the most oddest aerial combat ever happened (check our article from January 2020 for the full story).
It is also worth to mention that the UH-1 was licence-manufactured in Germany. A total of 345 examples was made by Dornier and then operated by the German armed forces, Luftwaffe and the Federal Border Guard (check our article from May 2020 for the story of German Hueys).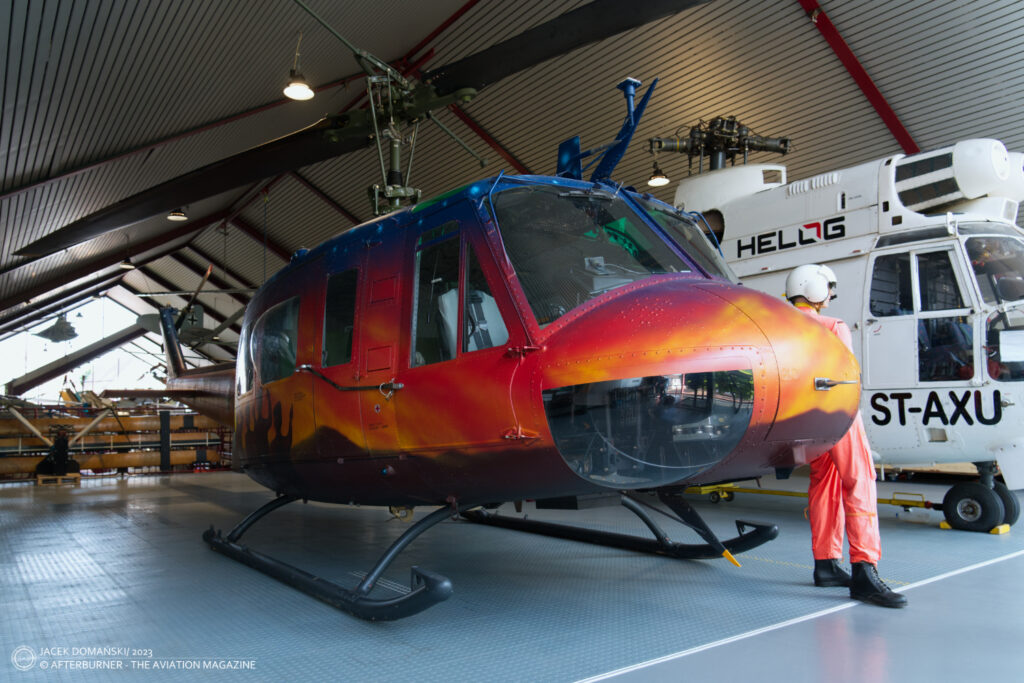 Cover photo: Bell UH-1D Iroquois, German Army (Heer), Nordholz air base, 2013