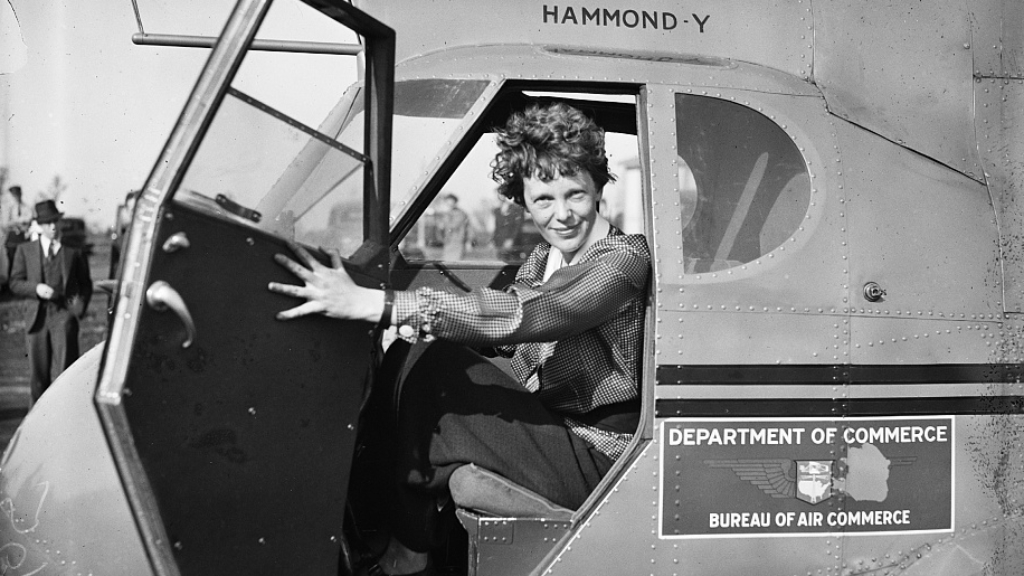 On 25th August 1932, Amelia Earhart successfully completed the 3,986-kilometre (2,477-mile) flight from Los Angeles to Newark, therefore becoming the first aviatrix to cross the US in a heavier-than-air aircraft.
Amelia Earhart not only was the first woman to perform the transcontinental flight across the US, but with that flight also set the new record, completing the route in 19 hours and 5 minutes. Her average speed was 206.42 kph (128.27 mph) and the flight was performed in one of Earhart´s favourite aeroplanes, Lockheed 5B Vega.
Within a year, Earhart repeated the flight, this time in record time of 17 hours and 7 minutes.
More information about Amelia Earhart, her aviation career and attempts to circumnavigate the world can be found here, in one of our previous articles, issued in March of 2023.
Cover photo: Amelia Earhart in an airplane (photo: Library of Congress, Harris & Ewing collection, LC-DIG-hec-40747)