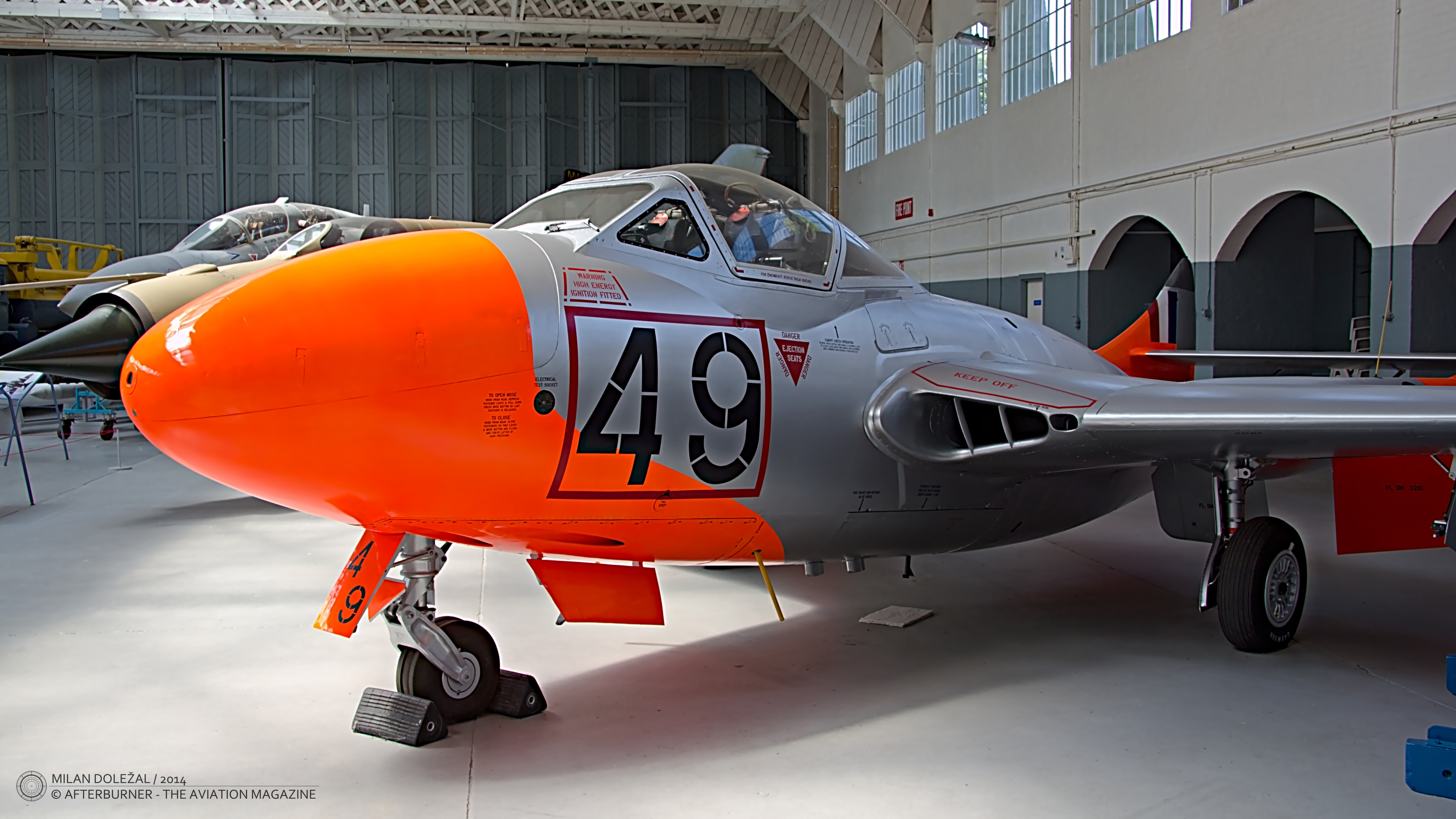 On 3rd December 1945, a Sea Vampire flown by Captain Eric Brown successfully landed onto HMS Ocean. It was the first time ever, when a purely jet-powered aircraft has landed onboard an aircraft carrier.
The Sea Vampire was a naval variant of DH.100 Vampire, a British jet fighter developed by de Havilland Aircraft Company in the 1940s. Initially named Spider Crab, the DH.100 performed its maiden flight on 20th September 1943. Introduced into operational service in 1946, the Vampire quickly became a successful fighter aircraft that eventually was being operated by approximately 30 air forces all over the world.
In 1945, the third prototype of the Vampire was modified for shipboard use. In December of the same year, a series of successful landings and take-offs was conducted on the British aircraft carrier HMS Ocean. As a consequence, the Royal Navy decided to place an order for a special naval variant of the fighter, designated as the Sea Vampire.
The first Royal Navy´s jet fighter officially performed its maiden flight on 15th October 1948. The serial-produced aircraft were delivered to No. 700 and No. 702 Naval Air Squadrons. Approximately a hundred of the Sea Vampires were built, including prototypes, conversions from the standard Vampire fighters and 73 examples of the T.22, two-seat trainer for the Royal Navy.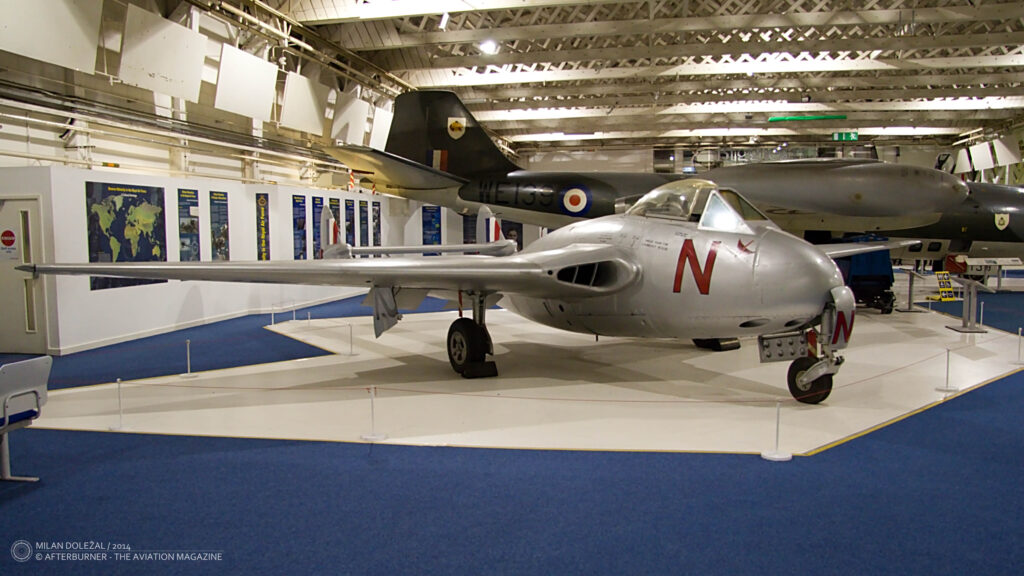 Captain Eric Melrose ´Winkle´ Brown, born in 1919, was one of the most famous British test pilots. In the early years of the World War II, Brown used to fly a Grumman Martlet fighter, based on HMS Audacity aircraft carrier. He is credited with two aerial victories over Focke-Wulf Fw 200 Condor maritime patrol aircraft. Since 1943, Brown was involved in several aircraft development programmes, including the first Allied jets.
He is known of holding the world record of aircraft carrier take-offs and landings, with 2,407 and 2,271 respectively. Brown has also flown 487 types of aircraft, which is probably another world record.
Eric Brown died on 21st February 2016, in Redhill, the United Kingdom, aged 97.
In conclusion, it is also worth to mention that sometimes a landing performed on 6th November 1945 by Ryan FR Fireball aircraft is being considered the first ever done by a jet-powered aeroplane. However, the FR Fireball was a prototype of mixed-power, piston and jet, aircraft. The landing that occurred in November of 1945 was not planned and was performed after a failure of radial engine on the final approach, with just an assistance of the jet engine in last phase of that landing.
Therefore, the Sea Vampire remains the first, fully jet-powered aircraft, to successfully land on deck of an aircraft carrier.