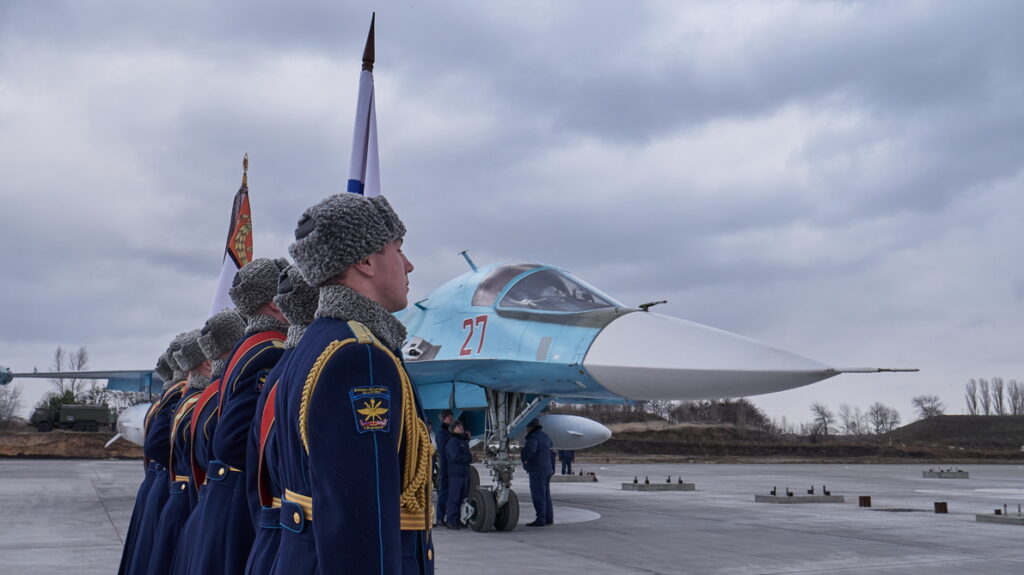 On 24th November 2021, the Voronezh Malshevo air base (also known as Voronezh Southwest or just Baltimor) was officially opened after its modernization. The airfield will be a new home for Sukhoi Su-34 strike fighters of the 6th Red Banner Leningrad Army of Air and Air Defence Forces (6-я Ленинградская Краснознамённая армия ВВС и ПВО).
The official opening ceremony was led by the Commander of the Leningrad Army of Air and Air Defence Forces, Major-General Oleg Makovetsky, with participation of Western Military District commanding staff, military personnel of Zhukovsky and Gagarin Air Force Academy, air station officers and management, pilots and ground maintenance personnel of the air regiment with their families.
During the celebration, the first batch of the seventeen Su-34 jets arrived to their new home at Voronezh Malshevo. For the time of reconstruction, they were based at a temporary air base Buturlinovka, located in the Voronezh region.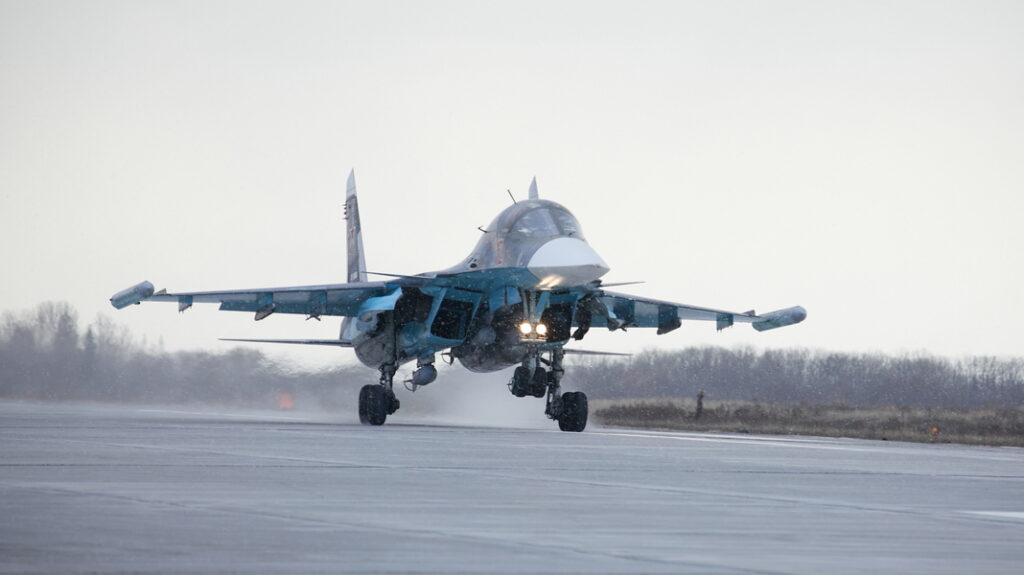 As part of the renovation works, the airbase received a new runway, having almost 4,000 metres in length and 60 metres wide. Its concrete layer is now 60 cm thick and the runway is capable of receiving aircraft of all classes and sizes –  including long-range strategic bombers and heavy cargo aeroplanes.
Additional upgrades and modernization works were performed within an area of more than 220,000 square metres. The final phase of reconstruction is planned for 2022 and includes building a metal-framed hangars over the aircraft parking area, in order to allow technical personnel to carry out their aircraft maintenance duty in any weather conditions.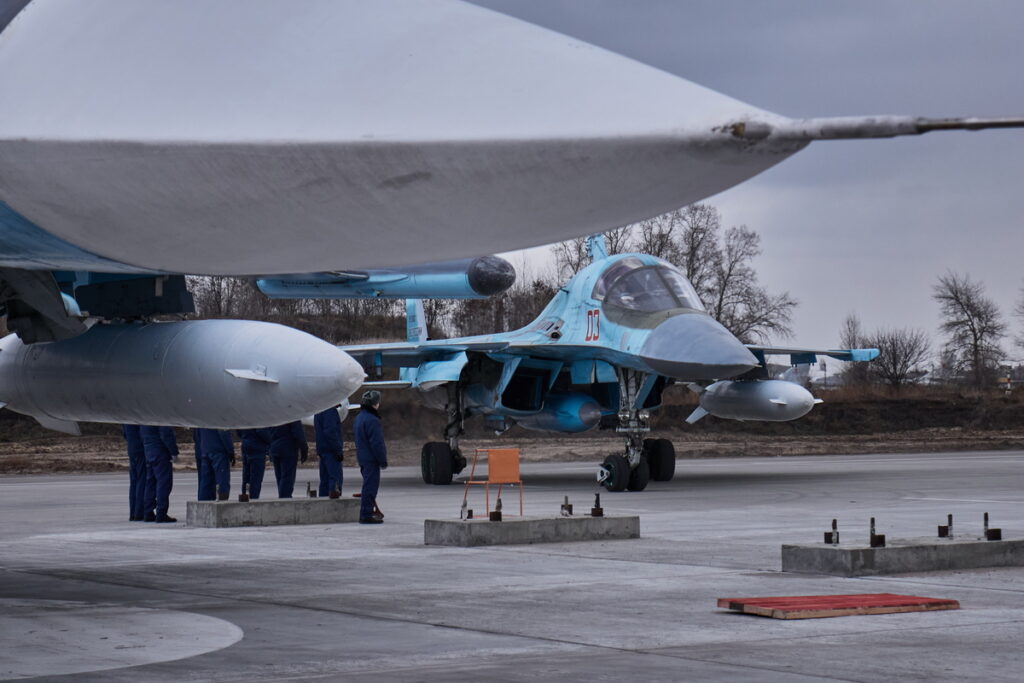 All photos © Russian MoD (Министерство обороны Российской Федерации), used under the Creative Commons Attribution 4.0 license. MoD press information were used.