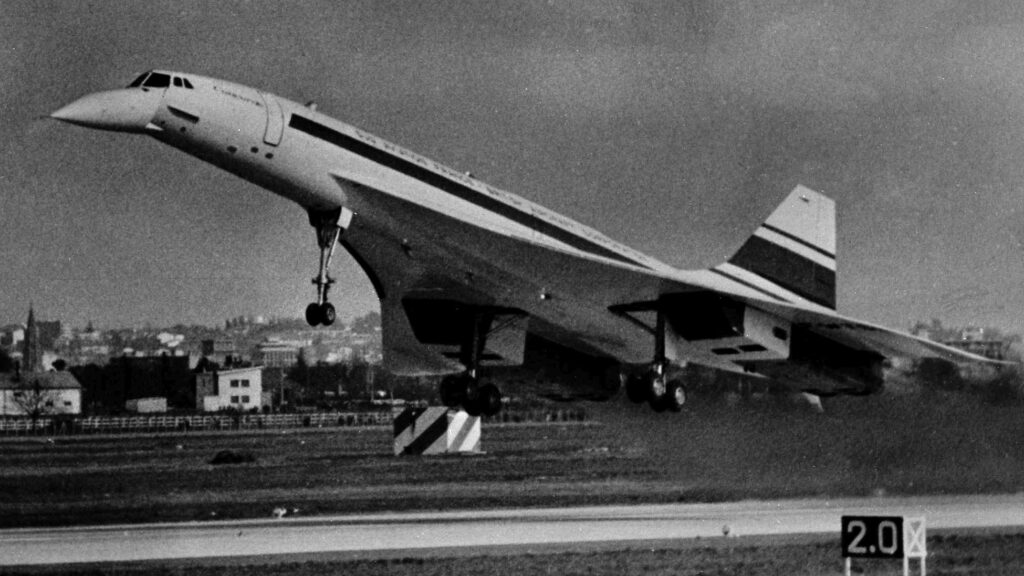 5th November 1917 – French record-breaking aviatrix, Jacqueline Auriol, was born.
Jacqueline Marie-Thérèse Suzanne Douet, as was her maiden name, was born on 5th November 1917 in Challans, Vendée in France. She was a daughter of Edmond Pierre Douet, who was a wealthy shipbuilder at that time.
At the age of 16, Jacqueline took her first flight with an aircraft in Grenoble. However, it took several more years for the future French aviatrix to become really interested in flying.
After completing secondary education at lycée Blanche-de-Castille in Nantes, Jacqueline Douet took an interest in art. She decided to continue her education in this direction and began studies at École du Louvre, located in the famous Louvre palace in Paris.
In 1938 Jacqueline Douet married Paul Auriol, son of the future president of the French 4th Republic, Vincent Auriol. Once he was elected in 1947, she was entrusted with decorating interiors of several rooms at the Élysée Palace.
It was also around this time that Jacqueline Auriol decided to start learning to fly. She began from a Stampe biplane, and then obtained her first and second degree pilot certificates in 1948. Next, Auriol, as a newly graduated pilot, came to conclusion to take up aerobatics courses to improve her flying skills. From then on, aviation became her passion and Jacqueline Auriol´s aviation career began to develop rapidly.
Unfortunately, it could come to a tragic end just a year later. On 11th July 1949, Jacqueline Auriol, took part in a test flight of S.C.A.N. 30 seaplane prototype as a co-pilot. At one point, the aeroplane unexpectedly bumped into surface of the Seine waters and crashed, tipping over between Meulan-en-Yvelines and Les Mureaux. Out of four people on board, Auriol suffered the most severe injuries, including multiple skull fractures. She was brought to the United States, where over the next two years underwent about 20 surgical operations. Despite such a serious accident, the aviatrix did not give up her dreams and thanks to her persistence she soon returned to flying.
Continuing her pilot training, Jacqueline Auriol received glider, helicopter and military pilot ratings and her flying career gained even more momentum. Already on 21st December 1952, while piloting a Sud-Est Mistral jet (a French version of de Havilland Vampire) at an average speed of 855.92 kph, she set a women flight speed record. The following year, on 15th August 1953, Auriol became the first European woman pilot to exceed the speed of sound, flying a Dassault Mystère II aeroplane.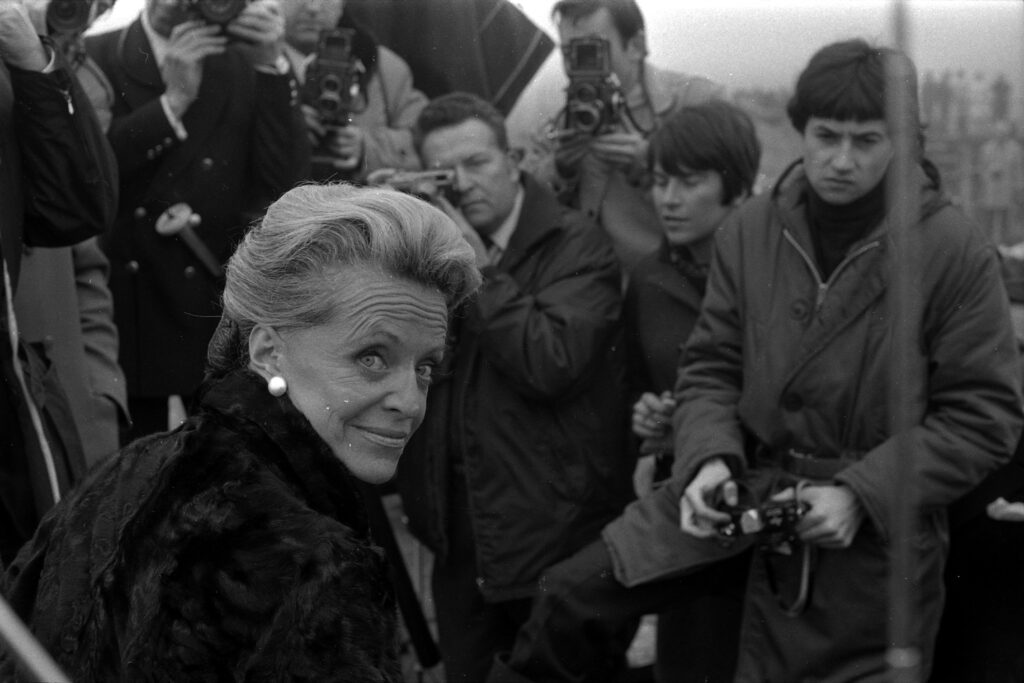 On 20th April 1954, Jacqueline Auriol joined EPNER (École du personnel navigant d'essais et de réception), a French test pilot school located at Istres-Le Tubé air base. During her study, on 31st May 1955, Auriol reached a speed of 1151 kph in a Dassault Mystère IV aeroplane, once again breaking the women flight speed record. After graduation of EPNER on 18th November 1955, she joined the French test flight centre at Brétigny-sur-Orge.
Seven years later, on 22nd June 1962, Jacqueline Auriol set another female aviation record by flying a Mirage IIIC along a hundred-kilometre closed circuit route at a speed of 1849 kph. A year later, on 14th June 1963, she reached 2038 kph with a Mirage III R2. Then, in recognition of the records set on Mirage fighters, Dassault asked Auriol to set even more records with their other aircraft, a Mystère 20 business jet.
Nevertheless, the aviation career of Jacqueline Auriol included not only aviation records but also many other prestigious honours. In 1951, 1952, 1955 and 1956 she was awarded with Harmon Trophy – a set of international awards, presented annually since 1926 to the most outstanding aviators, aviatrices and aeronauts. In 1951, Auriol won a Henri-Deutsch de la Meurthe of Académie des Sports award for achievements that could affect 'material, scientific or moral progress for humanity'. In 1963, she also won Prix Roland Peugeot de l'Académie des sports for the most beautiful French mechanical exploit.
During her flying career, Jacqueline Auriol set a total of five world speed records and was the second woman ever to break the sound barrier – right behind Jacqueline Cochran, an American female pilot. Both aviatrices were known as rivals in the air, competing each other in breaking records and flying faster and higher.
Auriol´s pilot book includes more than one hundred aircraft she flew in her life. Among them, there is even a supersonic passenger jet, as Auriol was the first female test pilot of the famous Concorde.
Jacqueline Auriol died on 11th February 2000 in Paris, at the age of 82. Her accomplishments in aviation are widely recognised to the present day and Auriol is one of the most-known female pilots ever. She was honoured with a post stamp issued by the French post and many French streets and avenues, as well as schools were named after the record-breaking aviatrix.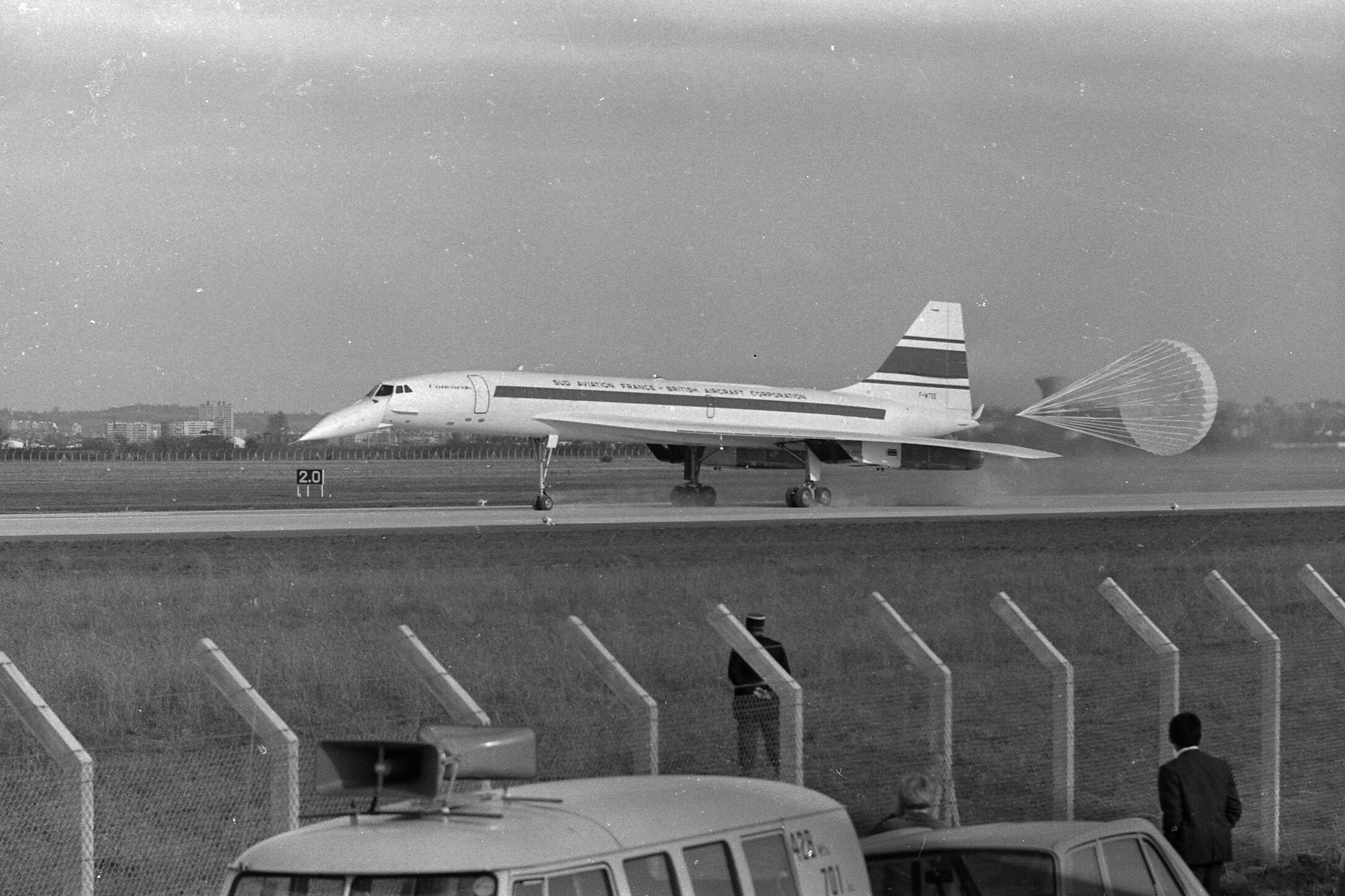 Cover photo: 2nd March 1969, test flight of the Concorde, with Jacqueline Auriol – by André Cros, © Mairie de Toulouse, Archives municipales, 53Fi1931, used according to CC BY SA 4.0 licence