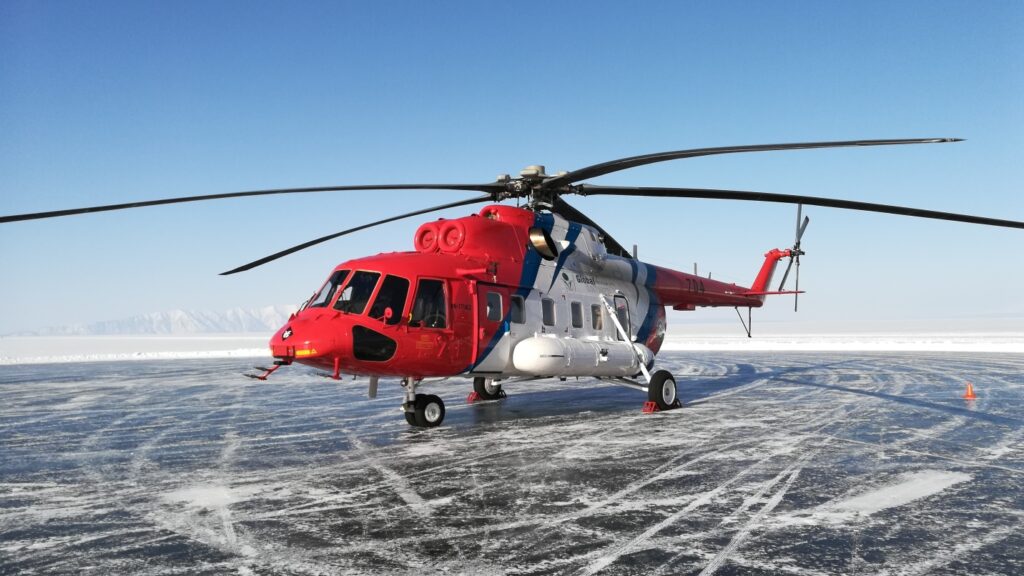 During the ´Baikal Mile´ festival, a Mi-171A2 multipurpose helicopter operated by the crew from Ulan-Ude Aviation Plant (U-UAZ) set a Russian speed record at a limited distance of 1.6 kilometres, reaching the speed of 268 kph, at a minimum altitude of 20 metres.
The U-UAZ crew set this record during three competition flights. Those flights were preceded by a series of rehearsals, aimed to test the behaviour of the Mi-171 rotorcraft and performance of the measuring equipment. In addition, they allowed to adjust the photography and video equipment for recording the competition flight.
´Mi-171A2 has the best features of the world-famous Mi-8 rotorcraft family. This helicopter was tested in extreme environmental conditions and can be operated in temperature range from -50 to +50 degrees Celsius. At the <Baikal Mile> festival, the rotorcraft once again demonstrated its best features: speed, control, manoeuvrability and stability. The record, set at the short distance and at the limited altitude, confirmed the great performance of this helicopter´, said Executive Director of Rostec State Corporation Oleg Yevtushenko.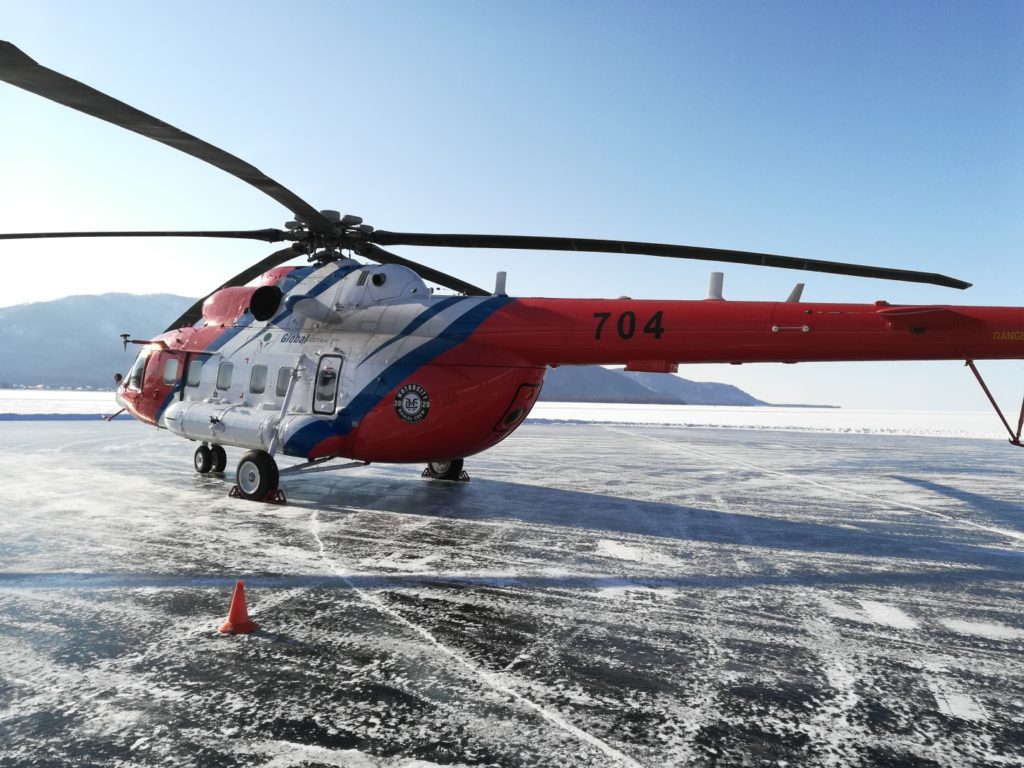 ´Participation in the festival and the flights over the frozen Lake Baikal are additional opportunities to show the potential of Mi-171A2. The record flight started from hovering and a mobile GPS station mounted on the helicopter recorded the result´ said U-UAZ Managing Director Leonid Belykh and added: ´I am convinced that our equipment is reliable, and that pilots are highly skilled. The certificate issued by the representatives of the Russian Book of Records confirms that´.
Mi-171A2 is equipped with VK-2500PS-03 engines (being a civilian version of engines used in Mi-28 attack helicopter) with a digital control system. An upgraded avionics and navigation equipment allow this rotorcraft to be used for a wide range of services, Mi-171A2 may also be effectively operated around the clock, also in difficult weather conditions and hard climate – at low and high temperatures, in high mountains, high humidity environment and overwater.
The helicopter was certified in accordance to Category A and meets the most stringent flight safety requirements for civilian helicopters. It can be used for medical transportation, cargo operations, SAR missions, fire-fighting and passenger transport operations. Mi-171A2 was also certified abroad, in India and Colombia. The type certificate for China, South Korea, Brazil, Mexico, Peru and other countries is currently planned.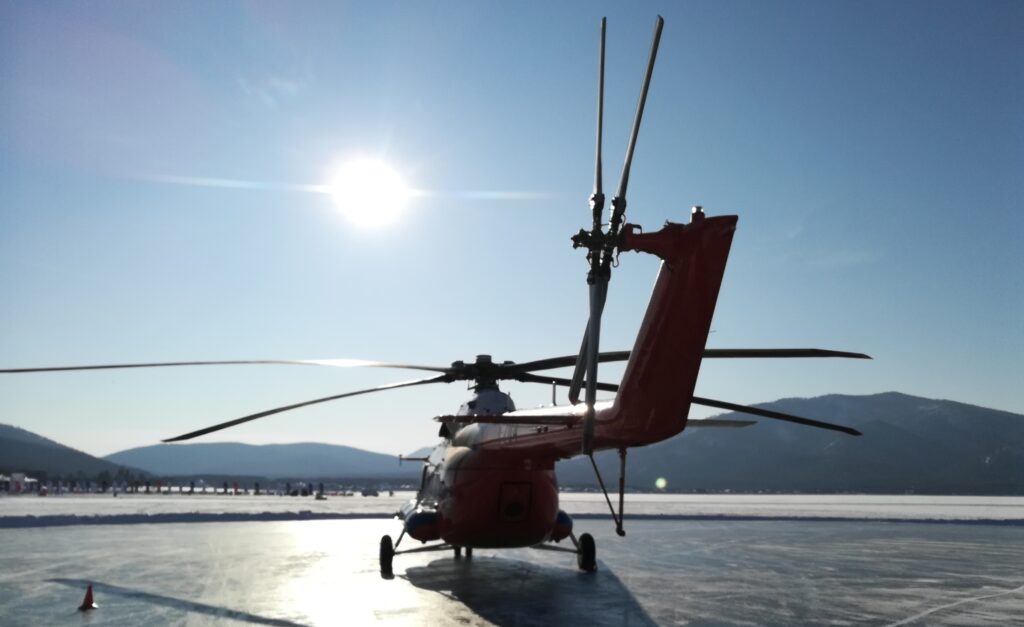 Cover photo: Mi-171A2. All photos courtesy of JSC "Russian Helicopters" / Rostec State Corporation. "Russian Helicopters" press materials were used.