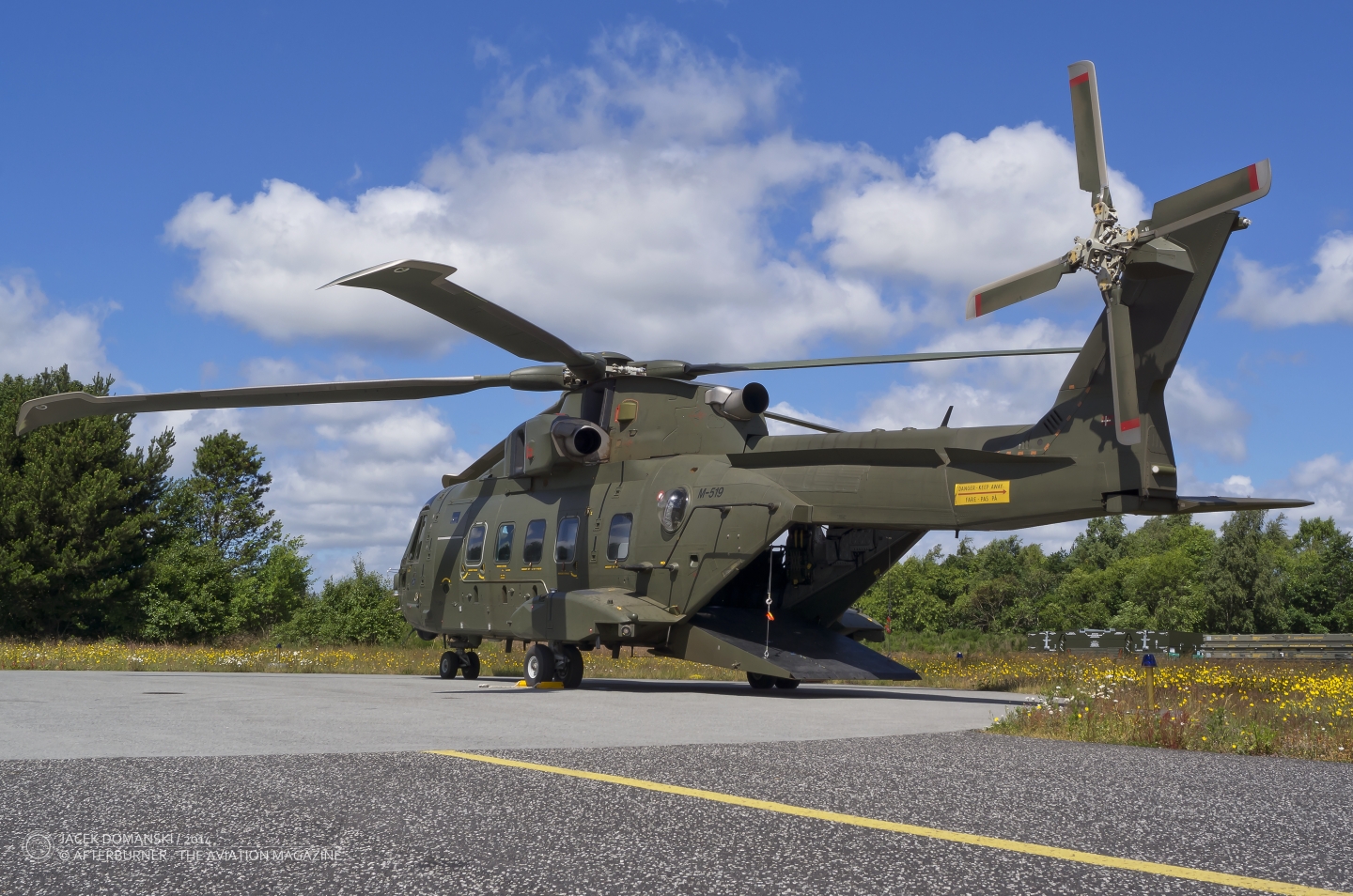 Maiden flight of AgustaWestland AW101 medium-lift helicopter.
The origins of this helicopter date back to late 1970s, when both the Royal Navy and Marina Militare were searching for a new, modern anti-submarine rotorcraft. Developed as a result of British – Italian cooperation (under a new company, EH Industries Ltd., owned by Westland and Agusta), the helicopter was for the first time disclosed to general public in 1985, at the Paris Air Show.
Originally manufactured under the designation of EH101, the new rotorcraft became operational in 1992. Apart from the initial anti-submarine warfare variant, EH101 finally became a multi-purpose helicopter, manufactured in more than 30 variants, for both military and civilian customers.
EH101 is also known as Merlin (used in the UK, Denmark and Portugal), CH-148/149 (Canadian variants) or MCH-101 (Kawasaki-manufactured version) – since 2007, after the merge of Westland and Agusta, the helicopter was manufactured under the designation AW101 and now is offered by Leonardo Company.
Currently AW101 are being operated by fourteen military operators and couple other government and civilian customers. One of the future operators is the Polish Navy, that already ordered four AW101 rotorcraft.
Pictured: AgustaWestland / Merlin EH-101 Mk.512, the Royal Danish Air Force