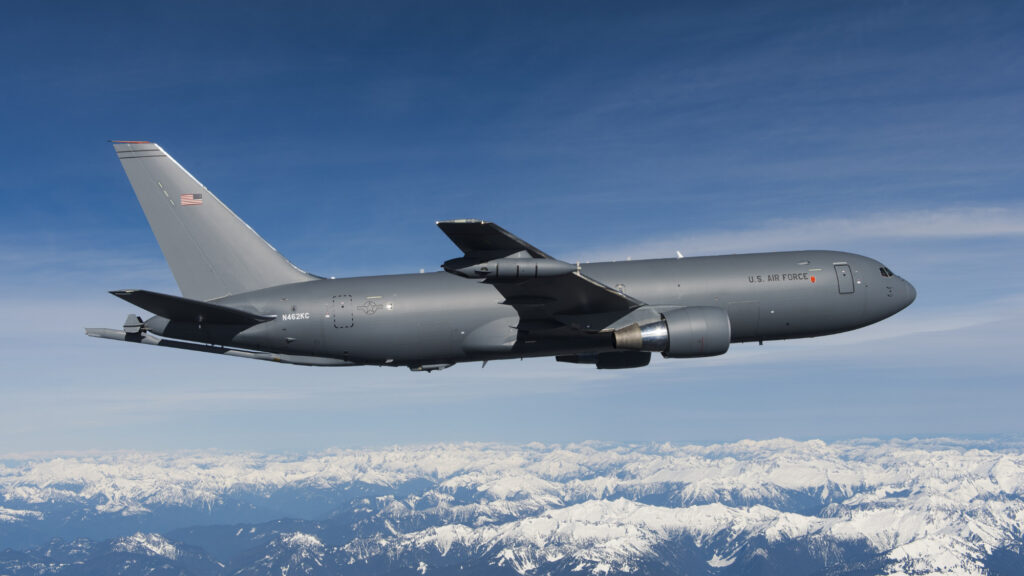 At the end of January, Boeing announced that the company was awarded a USD 2.3 billion worth contract for fifteen KC-46A Pegasus multi-mission aerial refuelling aircraft for the United States Air Force. That agreement will make already the ninth production lot of the KC-46A for the USAF that so far ordered 128 aeroplanes of that type, with sixty-eight already delivered and operational.
The KC-46A is being manufactured by the Boeing company on the 767-production line located in Everett, Washington. However, the final assembly includes components made by more than 650 suppliers from other forty US states. An interesting fact is that the Pegasus is, from the very beginning, designed and built as the tanker, not just a conversion from an existing airliner.
´The combat-ready KC-46A is transforming the role of the tanker for the 21st century,´ said James Burgess, vice president and KC-46 program manager. ´We're proud to work side-by-side with the Air Force ensuring the Pegasus provides unmatched capabilities and continues to evolve for the U.S. and its allies' global mission needs.´
Currently, the Boeing company is on contract for 138 Pegasus multi-mission aerial refuelling aircraft for customers around the world. Latest orders include, among others, six KC-46A for the Japan Air Self-Defence Forces (with two already delivered) or four aeroplanes of that type for the Israel Air Force.
In 2022, the USAF Air Mobility Command approved the KC-46A for global operations including combat deployment. Shortly after, the Pegasus tankers were participating in a series of exercises held at various locations around the world – Europe, Indo-Pacific and the Middle East. One of such deployments resulted in a 42-hour endurance flight in support of the USAF Bomber Task Force mission in the Indo-Pacific region.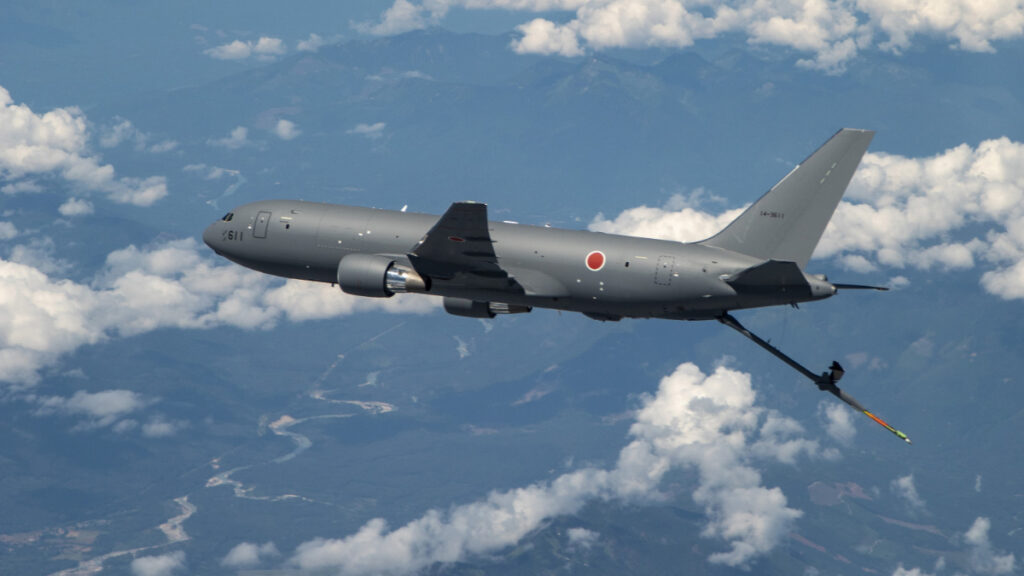 Cover photo: Boeing KC-46A Pegasus for the USAF. All photos and quotations © Boeing. Information from the Boeing Company press releases were used.