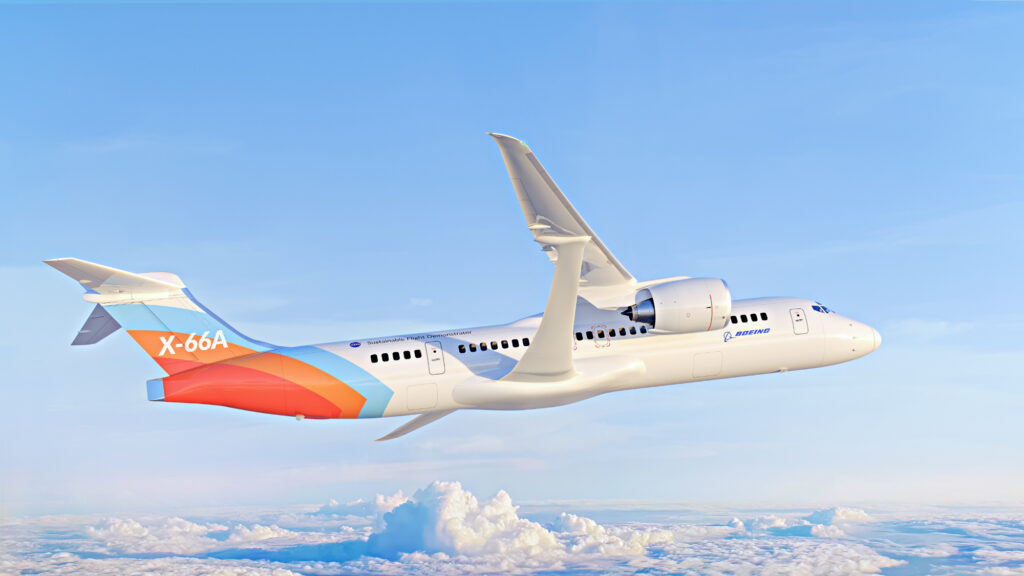 On 17th August 2023, a MD-90 aircraft arrived to one of the Boeing company facilities, located at Palmdale, California. There, the aircraft will undergo extensive modifications to become Transonic Truss-Braced Wing testbed jet, as part of Sustainable Flight Demonstrator Project led by NASA.
The development of the X-66A experimental aircraft has key significance for the NASA programme focused on helping the United States to achieve its goal of net-zero aviation greenhouse gas emissions. The modifications of the MD-90 jet provided by Boeing are expected to begin shortly and the first ground and flight tests of the experimental aircraft are scheduled for 2028.
´This marks an important step in the Sustainable Flight Demonstrator project, advances Boeing's commitment to sustainability and brings us closer to testing and validating the TTBW design´, said Boeing Chief Technology Officer Todd Citro.
The TTBW design is characterized by ultrathin wings, braced by struts, and featuring larger spans and higher-aspect ratios. Together with other expected technological advances, the TTBW may lead to reductions in fuel use and emissions by up to 30%.
It is worth to mention here that Boeing and NASA have already collaborated for more than a decade on the concept, through the Subsonic Ultra Green Aircraft Research (SUGAR) programme. It is expected by both NASA and the Boeing company that the X-66A Sustainable Flight Demonstrator would make critical contributions to accelerate aviation towards its 2050 net-zero greenhouse gas emission goal.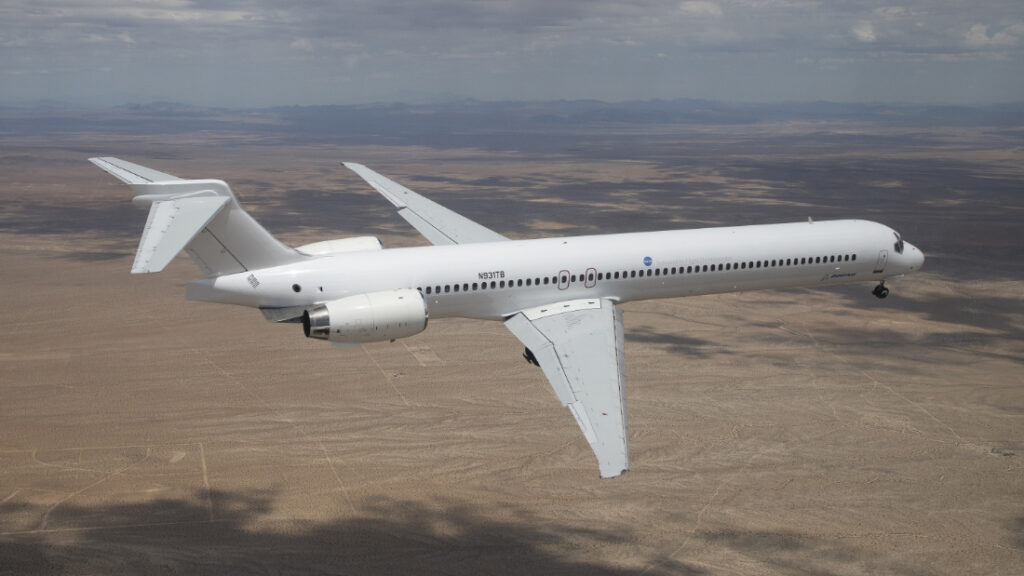 Cover photo: A rendering of the Transonic Truss-Braced Wing X-66A aircraft in NASA's Sustainable Flight Demonstrator livery. All photos and quotations © Boeing. Information from the Boeing Company press releases were used.