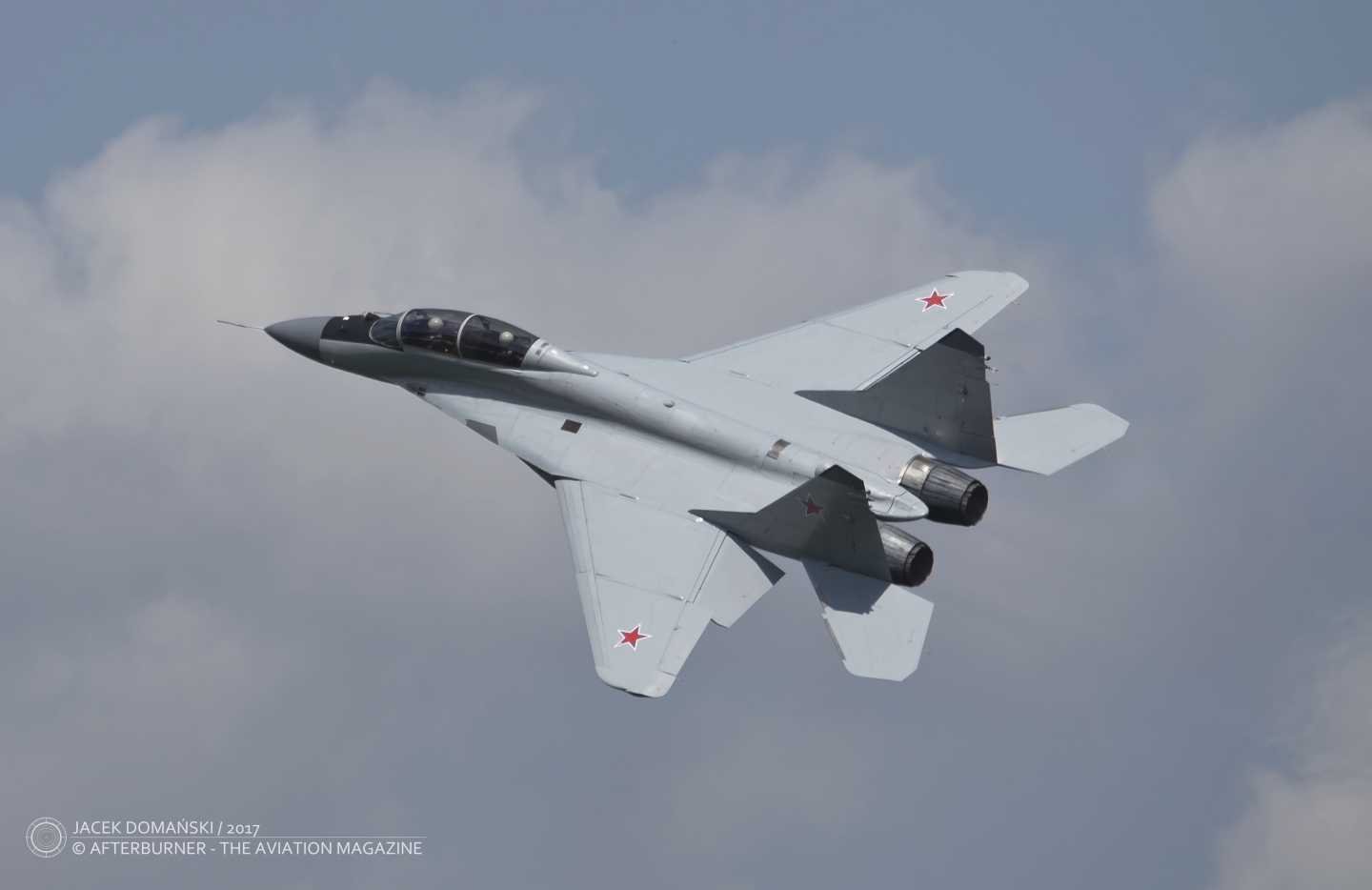 On 6th February 2020, the press release issued by PJSC United Aircraft Corporation informed about significant changes in management of RSK ´MiG´ and JSC ´Sukhoi Company´, both aviation manufacturers being a part of UAC corporation.
By decision of the Management Board of the company, the new General Director of JSC ´Sukhoi Company´ was appointed Ilya Sergeyevich Tarasenko, who is also currently a General Director of RSK ´MiG´ and Deputy General Director of UAC.
The former General Director of JSC ´Sukhoi Company´, Igor Yakovlevich Ozar, is leaving the company. Although he was a successful manager of Sukhoi since 2011 and during his leadership the company started with successively deliveries of Su-34 fighter-bomber and Su-35S fighter aircraft to the Russian Aerospace Forces, the latest failure with implementing new 5th generation fighter tipped the scale.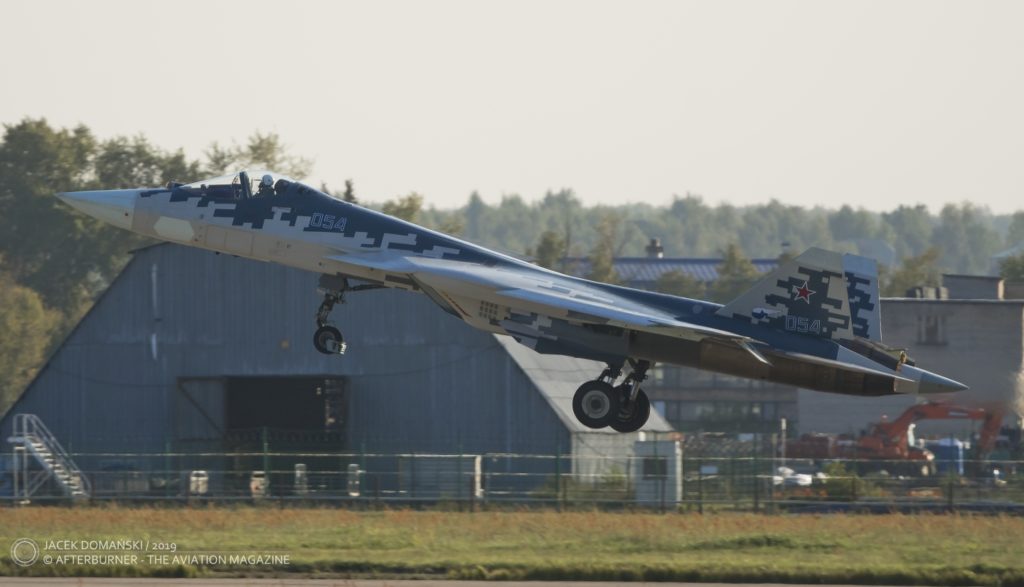 Sukhoi Su-57, the promising Russian 5th generation fighter is currently celebrating the 10th anniversary of its maiden flight, performed on 29th January 2010, however still being at prototype evaluation stage. Back in May 2019, the commencement of Su-57 serial production was announced by President of Russia, Vladimir Putin. Two first aircraft were intended to be delivered in December 2019 and two more at the beginning of 2020 (being in fact still a pre-serial batch of the new fighter) but the first ´serial´ Su-57 crashed on 24th December, during the final manufacturer tests. Although the official crash report was not yet released to public, Russian press broadly speculated that over-hasty production, to keep the presidential schedule, was one of the reasons behind it.
Therefore, a change in the position of General Director was already expected. Igor Ozar was on medical leave since 23rd January and his duties were performed by First Deputy Director, Mikhail Strelets. Now, after taking up his duties of JSC ´Sukhoi Company´ General Director, Ilya Tarasenko will actually become a head of UAC fighter aviation cluster, and therefore moving another step towards the final merge of Sukhoi and MiG companies, in accordance to current management policy of Rostec state corporation (an owner of UAC). By all indications, a new entity within UAC will be created – tentatively described as a combat aircraft division and being responsible for development, production, sales and maintenance of current and future Russian fighter aircraft.
Consolidation of Russian fighter aircraft industry into one entity is not a surprise, both MiG and Sukhoi are subsidiaries of UAC already since 2006, however still having a certain autonomy. Nevertheless, it seems that RSK ´MiG´ has become complacent and never realized that times has changed.
Whilst Sukhoi was still developing new aircraft and significantly upgraded existing fighters (Su-34 and Su-35 introduced in 2014, Su-30 family, Su-57 fighter), MiG company stayed focused on its previous designs. Mostly on MiG-29, the most recognizable and successful development of Mikoyan construction bureau from 1980s, for which RSK ´MIG´ proposed several advanced variants, and MiG-31 interceptor upgrading programme launched in 2010. Ever since both companies were incorporated into UAC, RSK ´MiG´ not only lost the 5th generation fighter programme to Sukhoi, but in addition did not proposed any new aircraft.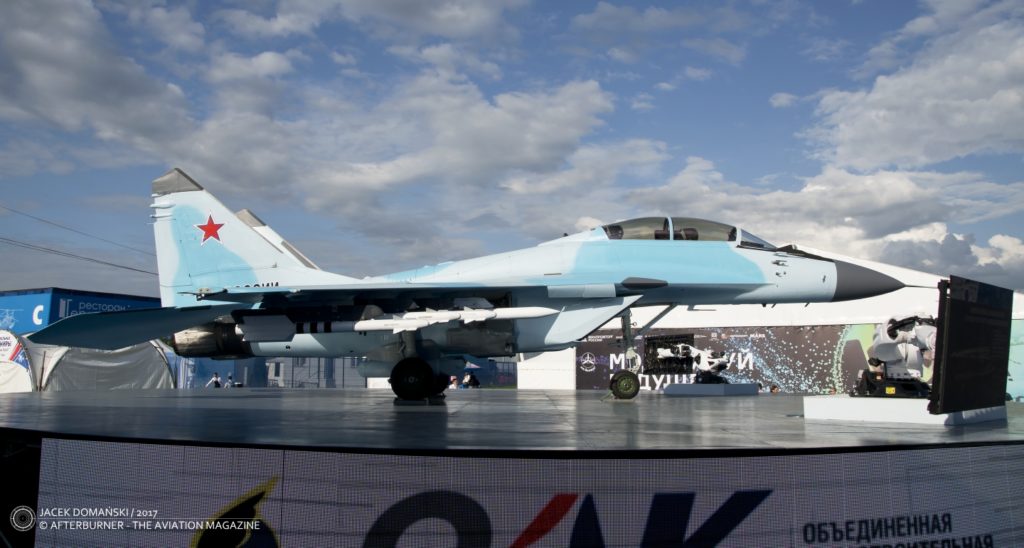 MiG-35 was for the first time shown to general public during International Aviation and Space Salon MAKS-2017, being the first new aircraft designation of the company since early 1980s. The new fighter, described as ´4++ generation´, was advertised as significantly cheaper and less demanding on maintenance then the advanced Sukhoi fighter family (including Su-35 and Su-57), and therefore creating a considerable alternative for current MiG-29 operators who are thinking about rejuvenation of their fighter fleet.
Public premiere of MiG-35 was one of the first successes of Ilya Tarasenko, who became the General Director of RSK ´MiG´ in September 2016. And it was also MAKS-2017, when the first information about consolidation of two leading fighter manufacturers were released. The promising ´4++ generation´ fighter from MiG had to ensure that both companies would have comparable contribution into the new entity.
Nevertheless, focusing on subsequent MiG-29 upgrades, finally leading to the creation of MiG-35, the RSK ´MiG´ seemed not to be aware about the current geopolitical situation and lack of potential customers for the new aircraft. The former Eastern Bloc countries, a traditional customer for MiG aircraft and still operating a small fleet of them today, became a NATO members and are now replacing MiG-29s with American-manufactured fighters (Poland with F-16 and recently ordered F-35, Slovakia and Bulgaria with F-16V) or already done this a few years ago (Czech Republic and Hungary with JAS-39 Gripen). Also the CIS states and other countries that are traditional customers of Russian military equipment, preferred Sukhoi fighter family – Armenia, Belarus, Kazakhstan, India or even Venezuela have chosen different variants of Su-30 fighter. And in the meantime, while RSK ´MiG´ was focusing on the old airframe upgrade, the domestic – and potentially the biggest – customer, Russian Aerospace Forces (VKS), switched to Su-30/35 family and Su-34 attack aircraft.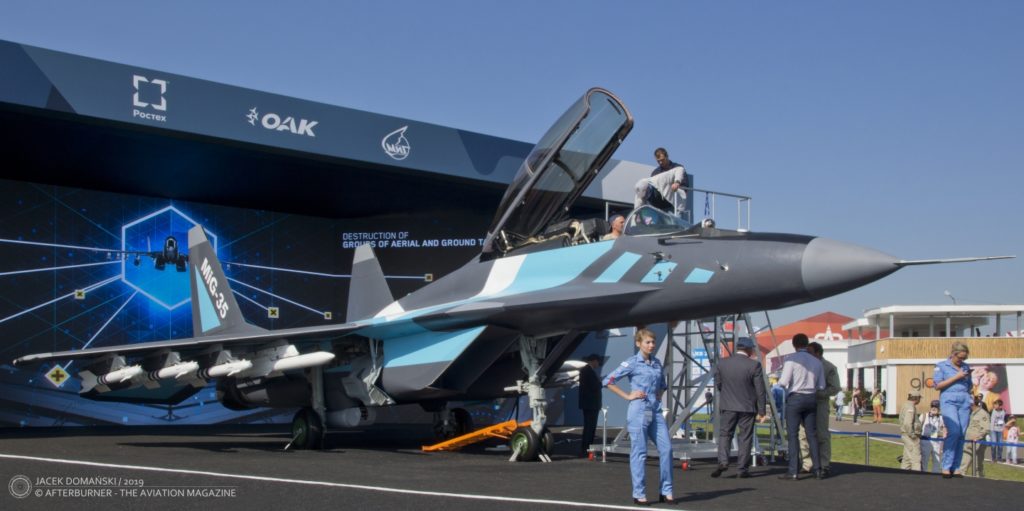 All information distributed shortly after MAKS-2017 and MAKS-2019 trade fairs, regarding the potential interest in MiG-35 and the agreements to be concluded soon, remained merely a vision. About as close to a contract for buying MiG-35 was Egypt, but finally decided to purchase MiG-29M/M2 aircraft. The rumours are that Algeria is now interested in new MiG fighter, but no official documents were signed yet.
Therefore, Russian Aerospace Forces are currently the sole operator of MiG-35, ordering a test-batch of six fighters in 2018. And this appears to be the only MiG-35 delivery for VKS.
As a result, the new entity created on basis of RSK ´MiG´ and  JSC ´Sukhoi Company´ would be continuing the research and development works started in Sukhoi construction bureau. It is already a common knowledge, that RSK ´MiG´ has no designer able to create a new aircraft and continue with the line of MiG fighters. The last chief designer who could do it, Vladimir Barkovsky, retired a few years ago. And even the new PAK DP (Перспективный авиационный комплекс дальнего перехвата – Prospective air complex for long-range interception), a future replacement for MiG-31, despite being – according to rumours and just a few official information – designed by RSK ´MiG´ construction bureau as MiG-41, would not be a completely new design but an advanced development of the existing interceptor.
The merger of both companies and focusing on Sukhoi constructions would most probably mean the end of ´MiG´ aircraft brand. Admittedly, a few months ago Rostec state corporation performed similar merge within its another aviation cluster, Russian Helicopters, consolidating Mil and Kamov design bureaus with continuing the existence of both brands on the market – however, and unlike RSK ´MiG´, both companies were active in developing new constructions and have a stable customer base.