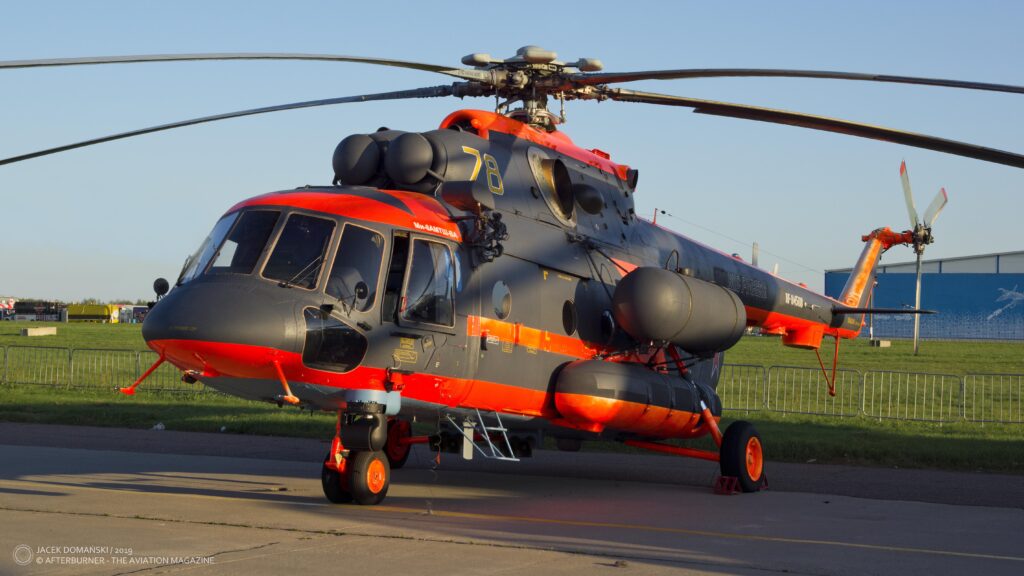 During the Eastern Economic Forum that was held between 2nd and 4th September this year in Vladivostok, Ulan-Ude Aviation Plant (U-UAZ), being a part of the Russian Helicopters holding, has signed an agreement with the Ministry of the Russian Federation for Civil Defence, Emergencies and Elimination of Consequences of Natural Disasters (EMERCOM). The contract covers production and delivery of four ´Arctic helicopters´ – Mi-8MTSh-VA.
The agreement was signed by the managing director of U-UAZ, Alexey Kozlov, and the deputy head of the EMERCOM, Viktor Yatsutsenko. In accordance with its terms, two rotorcraft will be delivered next year and two other in 2023.  
´Helicopters of this modification have already clocked several thousand hours in the Arctic region and have proven themselves excellently in the harsh northern conditions. The unique heating system of its transmission units allows the rotorcraft to start the engines within a short time, even in the worst frost, that is extremely important in case of emergency rescue missions,´ Alexey Kozlov emphasized advantages of the ´Arctic helicopter´.
The Mi-8AMTSh-VA helicopter was created especially for operations in the northern areas, taking into account a growing need to secure state interests in the Arctic and the Far North regions of Russia. One of main features of that rotorcraft there is the abovementioned unique heating system for oil installation and transmission units, allowing a quick start-up of its engines, even at temperatures as low as -60 °C. The Mi-8AMTSh-VA is also equipped with heat-insulation curtains, an improved protection of its fuselage and onboard equipment for preparing warm meals and drinks for crew and passengers.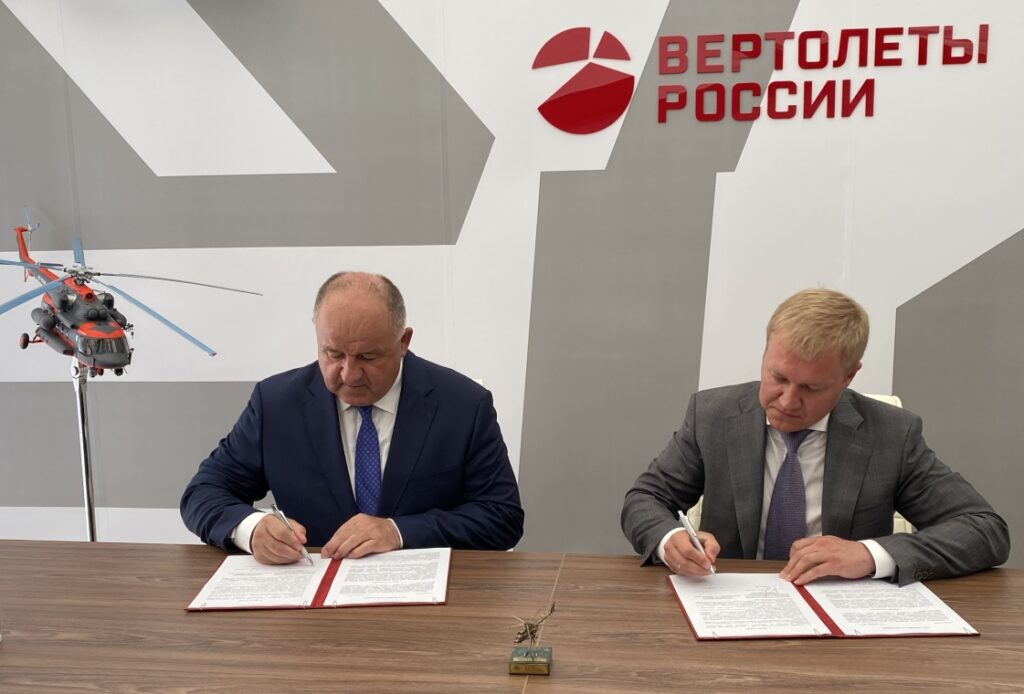 Additional external fuel tanks can increase range of the ´Arctic helicopter´ up to 1,400 kilometres, or, in other words, allow to perform missions lasting up to seven hours. In order to increase safety of its crew and passengers, special marine rescue suits are used with the Mi-8AMTSh-VA. 
´This agreement is important for development of security system in the Arctic zone. Such helicopters are irreplaceable at fighting wildfires, can perform medical evacuation missions and deliver rescuers to hard-to-reach areas. They are designed to operate in northern latitudes, which are characterized by low temperatures and heavy winds,´ said Viktor Yatsutsenko, the Deputy Minister of EMERCOM, and added: ´The new helicopters will enter service within the created Arctic units of the Ministry of Emergency Situations, to protect the inhabitants and territories of the northern regions of the Russian Federation, as well as ensuring safety of the Northern Sea Route.´
Serial production of the Mi-8AMTSh-VA helicopter began already in 2015. Initially, only a military variant was manufactured and experiences gained during its operation allowed to develop its civilian version. Serial production of the latter was launched in June of 2020.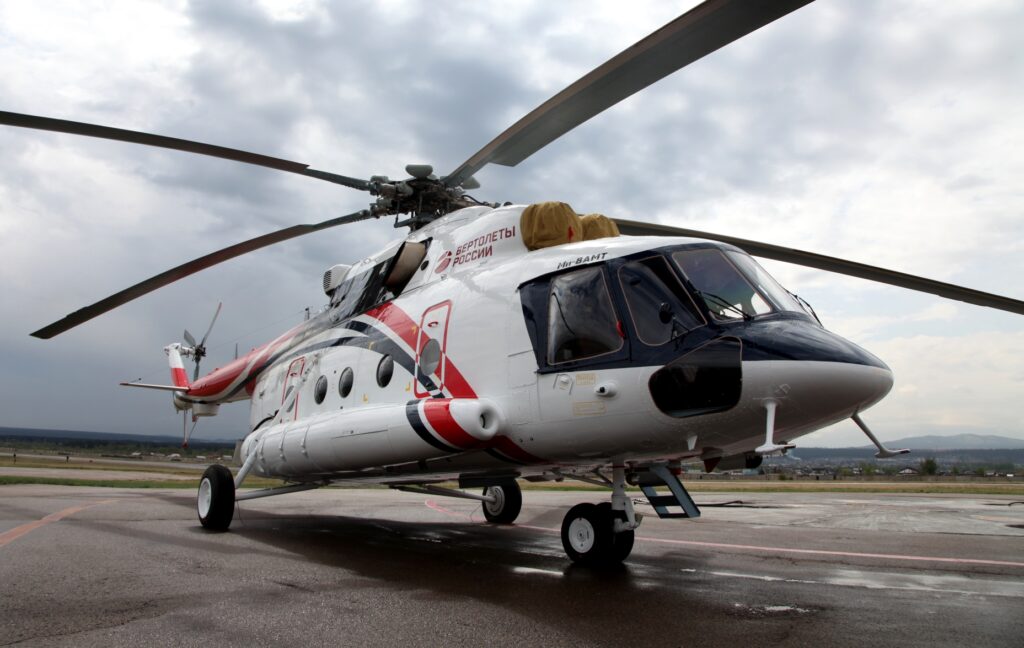 Cover photo: Mi-8AMTSh-VA at MAKS-2019. Photos 2 and 3 courtesy of JSC "Russian Helicopters" / Rostec State Corporation. "Russian Helicopters" press materials were used.