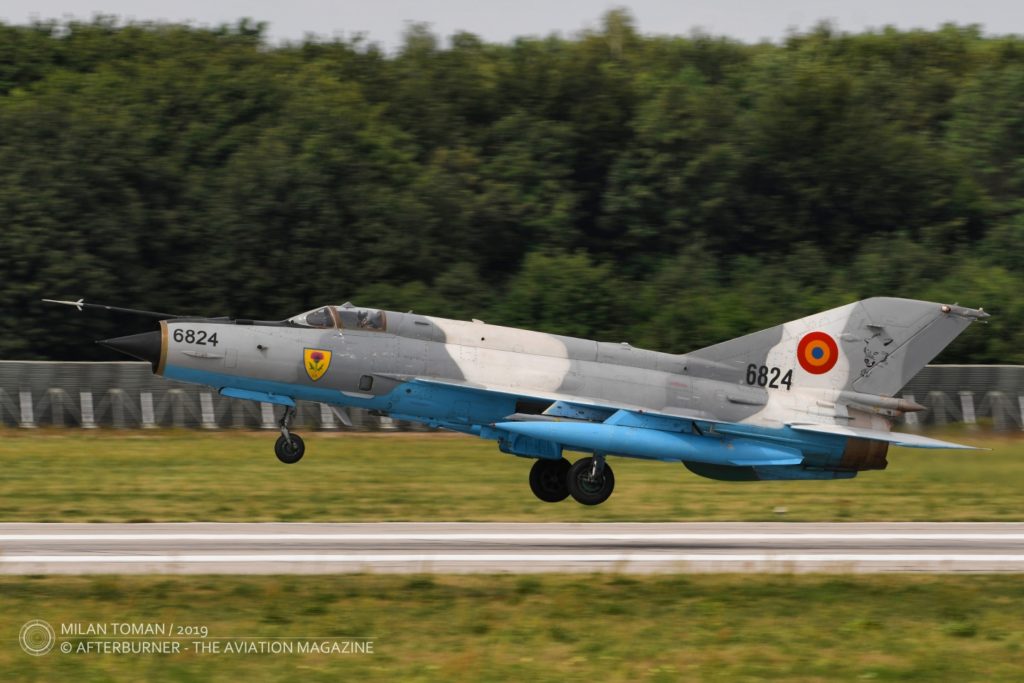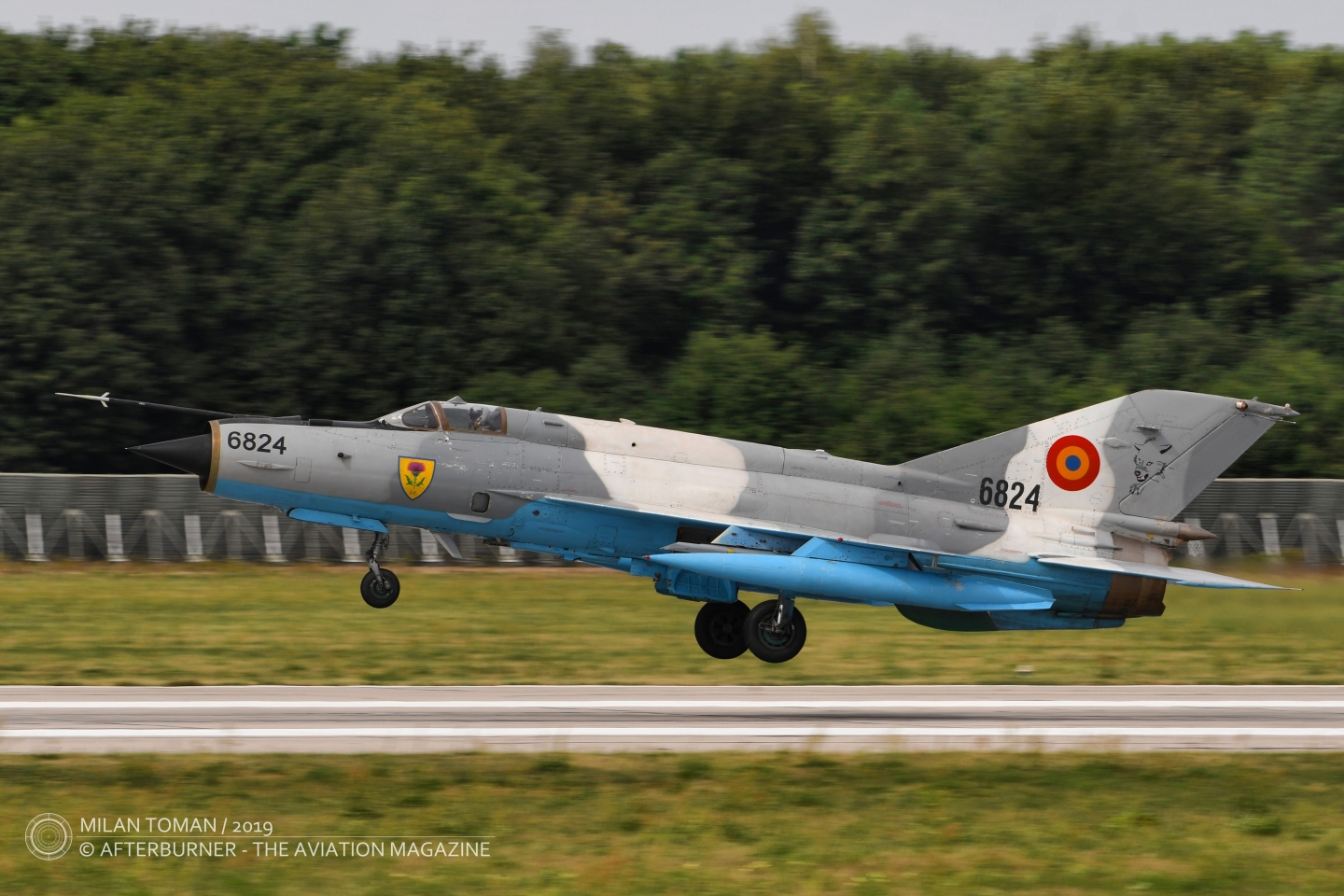 The Romanian Air Force MiG-21 LanceR C ´6824´ is landing for refuelling at Pardubice airfield (Czech Republic), during the way back home to Romania from RIAT 2019 – 22nd July 2019.
Two RoAF MiG-21s (6824 and 6807), together with the supporting cargo aeroplane C-27J Spartan ´2706´, were participating in the Royal International Air Tattoo, the biggest military airshow in the world that took place at RAF Fairford on 19th – 21st July. The Romanian fighters were piloted by Dan ´Motanu´ Moise and Gheorghe ´Gică´ Stancu from Escadrila 861 Aviație Vânătoare (Flotila 86 Aeriană), currently based at Mihail Kogalniceanu airport, near Constanța.
The RoAF upgraded their MiG-21 fleet to LanceR (´R´stands for ´Romania´) standard between 1995 and 2000. The upgrade was made by the joint venture of Romanian company Aerostar SA and Elbit Systems from Israel. From all then existing RoAF MiG-21s, mostly of M, MF and MF-75 variant, 110 fighters that had the lowest number of the flight hours on their airframe were chosen to be upgraded to the new standard. Three versions of LanceR were actually made – ´A´ optimized for the ground attack, ´B´ training version and ´C´ being the air superiority variant.
Thanks to the upgrade, the MiG-21 LanceR has the capability to use both Eastern and Western weapons, including R-73 / R-60 or Magic II and Python-3 missiles.
Currently, Romania is the most advanced operator of those Cold War era fighters in Europe – considering the LanceR standards and equipment – and one of two European air forces still flying with MiG-21 (the second one is Croatian Air Force, however without the significant upgrades).
Nevertheless, also the days of LanceRs are slowly over, as the RoAF is now replacing the MiG-21s with F-16 fighter – 12 ex-Portuguese Block 15 MLU (nine F-16AMs and three F-16BMs) were already bought and delivered, the will to buy another 36 aircraft was already expressed this year, however it was not specified yet if those would be new or ´second-hand´ Vipers.