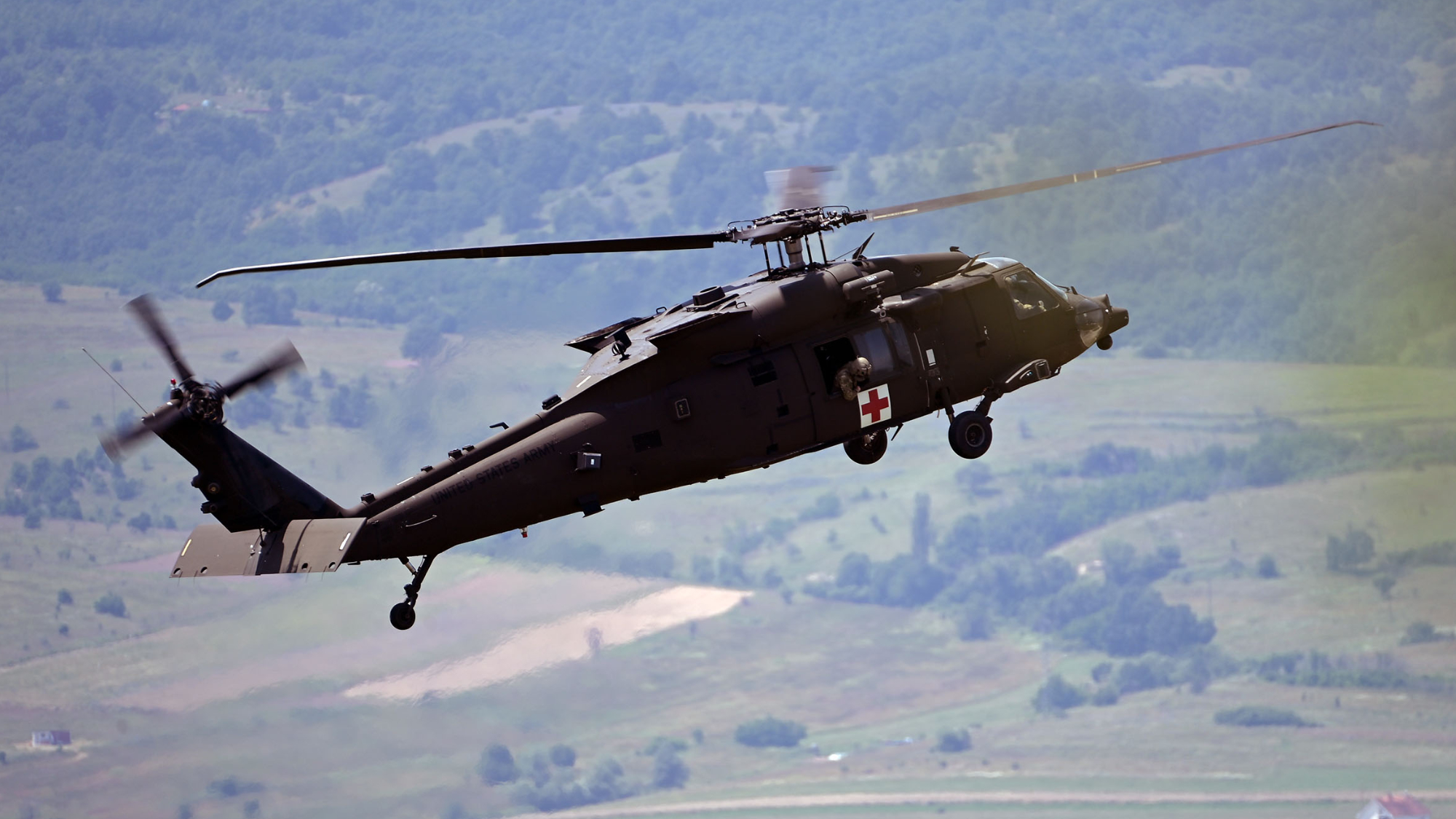 On 14th June, this year´s edition of multinational tactical exercise Платинасти вук (Platinum Wolf) was launched at training area ´Borovac´ and ´South´ military base, in the vicinity of Bujanovac in southern Serbia. The training is being organized jointly by the Serbian Armed Forces and the United States European Command (EUCOM), with participation of other eight European armed forces.
The series of international military exercises codenamed Platinum Wolf, is being organized on regular basis in Serbia since 2014. Its main goal is to enhance interoperability of partner states that are together engaged in multinational peacekeeping operations. This year´s edition of that training is an exception from Serbian moratorium on conducting military exercises with any foreign partner, announced by the country in February of 2022, in conjunction with war in Ukraine.
Approximately 600 personnel from Bosnia and Herzegovina, Greece, Italy, Hungary, North Macedonia, Slovenia, Serbia, the United Kingdom and the United States participat in the exercise this year. Training scenarios of Platinum Wolf include tactics, techniques and procedures applicable during the peacekeeping operations, as well as urban warfare, crowd control, establishing and operating checkpoints and military base security procedures.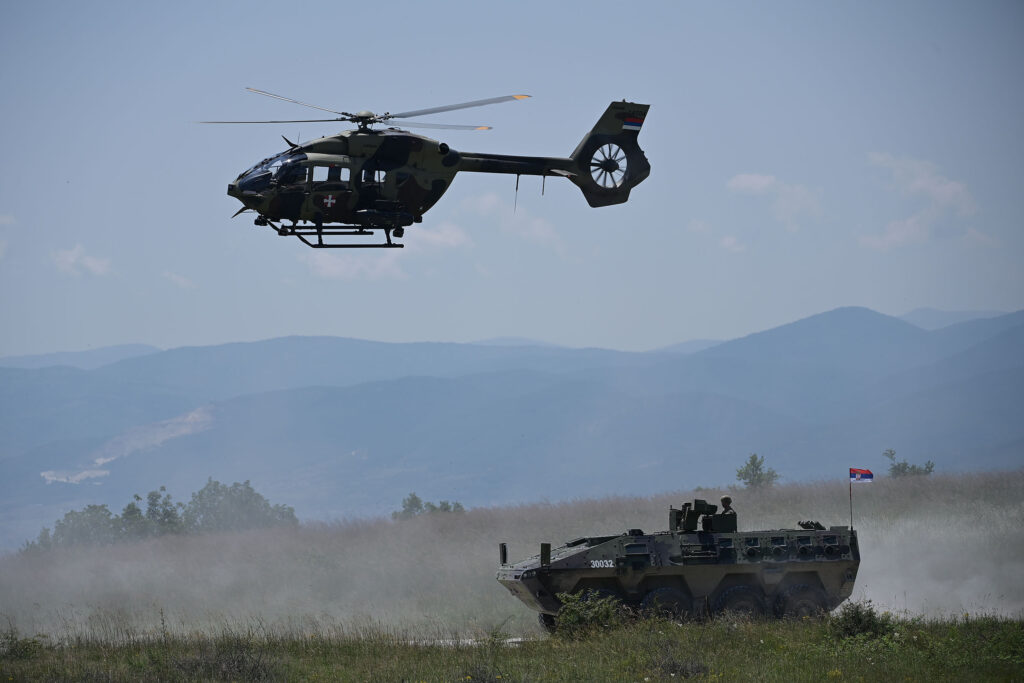 Although, in general, the exercise is focused on use of non-lethal weapons, the participating armed forces are also practising full-scale, joint combat operations that involve armoured vehicles and air support. The latter is provided by helicopter force operated by the Serbian Air Force and Air Defence and the United States Army Aviation.
In conclusion, it should be added that currently the Serbian Armed Forces are involved in four United Nations peacekeeping operations and further three led by the European Union. The largest Serbian contingent is deployed to the UN mission in Lebanon (UNFIL).
This year´s edition of the Platinum Wolf exercise will be concluded on 30th June.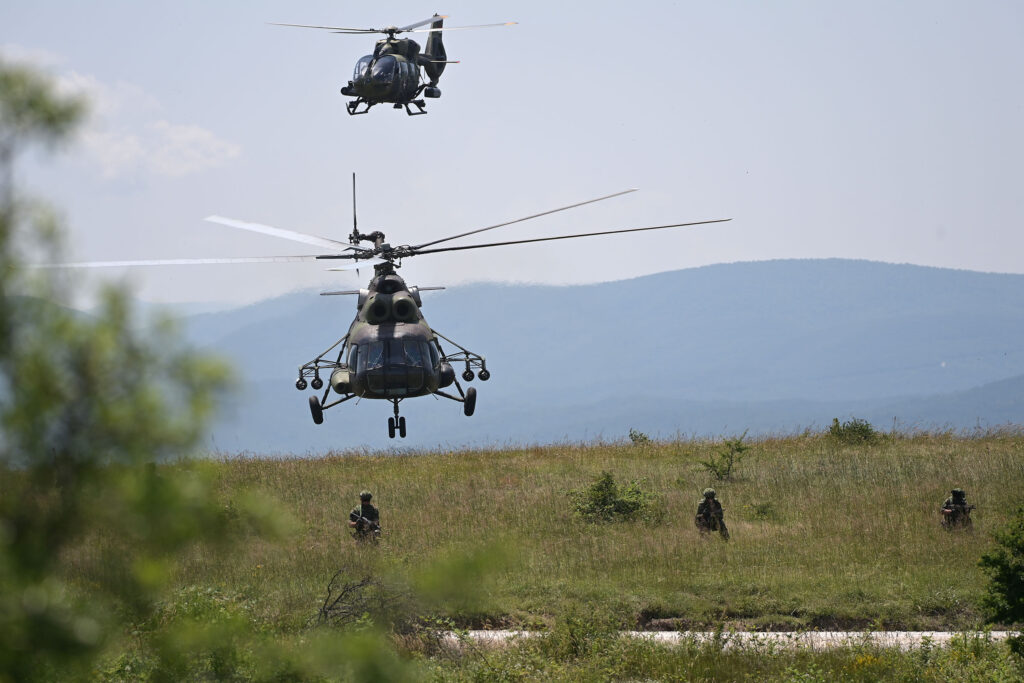 All photos © Министарство одбране Републике Србије / MoD Republic of Serbia. MoD press releases were used.