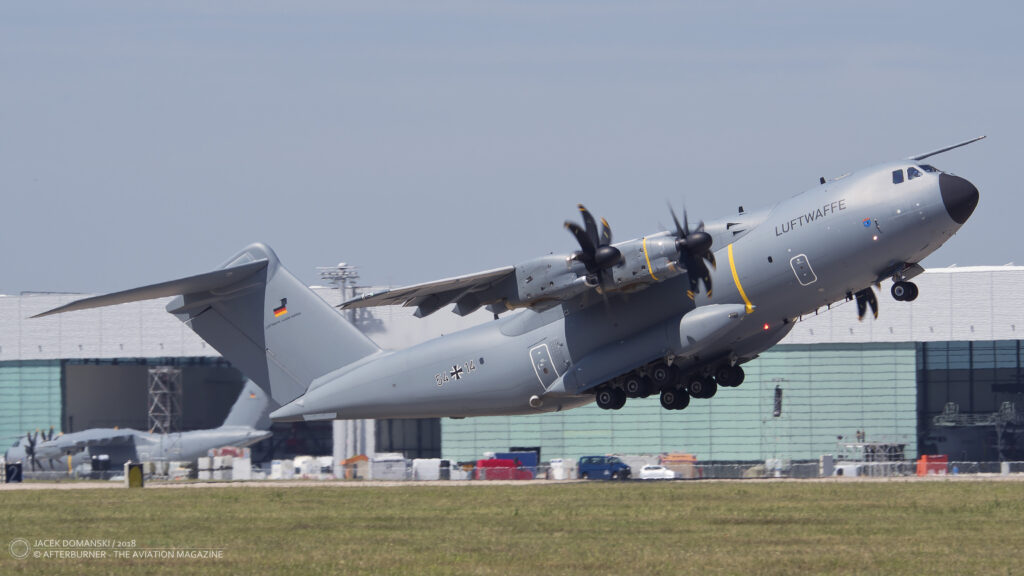 In the beginning of this year it seemed that – after a two-year gap caused by coronavirus outbreak – things are finally getting back to normal. Aviation events that in previous years were cancelled or organized through online formula, without spectators, were eventually expected to return in full format. They included also open doors days to be organized at military facilities, being one of the most visitor-attracting shows.
Regrettably, deterioration of the situation in Ukraine and outbreak of the war, again brought those events into question. First of all, the Allied armed forces significantly enhanced their operational activities on the eastern NATO flank, additionally making some commitments towards helping Ukraine. Those facts immediately resulted in increased security measures and put aside most of the usual public relation activities.
As it was reported by the German press last week, Tag der Bundeswehr – a long-awaited open doors event being organized annually by Bundeswehr – was the first one to be cancelled with regard to the war in Ukraine.
The last edition of the event was held in 2019, when awesome aviation displays were organized at Jagel, Fassberg and Nordholz. Next two editions were then cancelled due to coronavirus pandemic and turned into an online event, broadcasted live on the Internet. It was expected that this year the show would return in full format and two aviation-related events were scheduled – to be held in Kaufberuen and Manching.
Regrettably, on Friday, 8th April, local German press announced cancellation of Tag der Bundeswehr in Kaufberuen, as well as in other locations. Although nothing was mentioned about Manching, the statement of Bundeswehr press relations team quoted by German media points that Warendorf in North Rhine-Westphalia is now the only location for the 2022 edition of the armed forces open day. Additionally, similar information began to appear in other German regional media.
The German armed forces open doors event is, for the moment, the first officially cancelled public military aviation event. Nevertheless, some more cancellations must be expected, due to the understandable reasons.