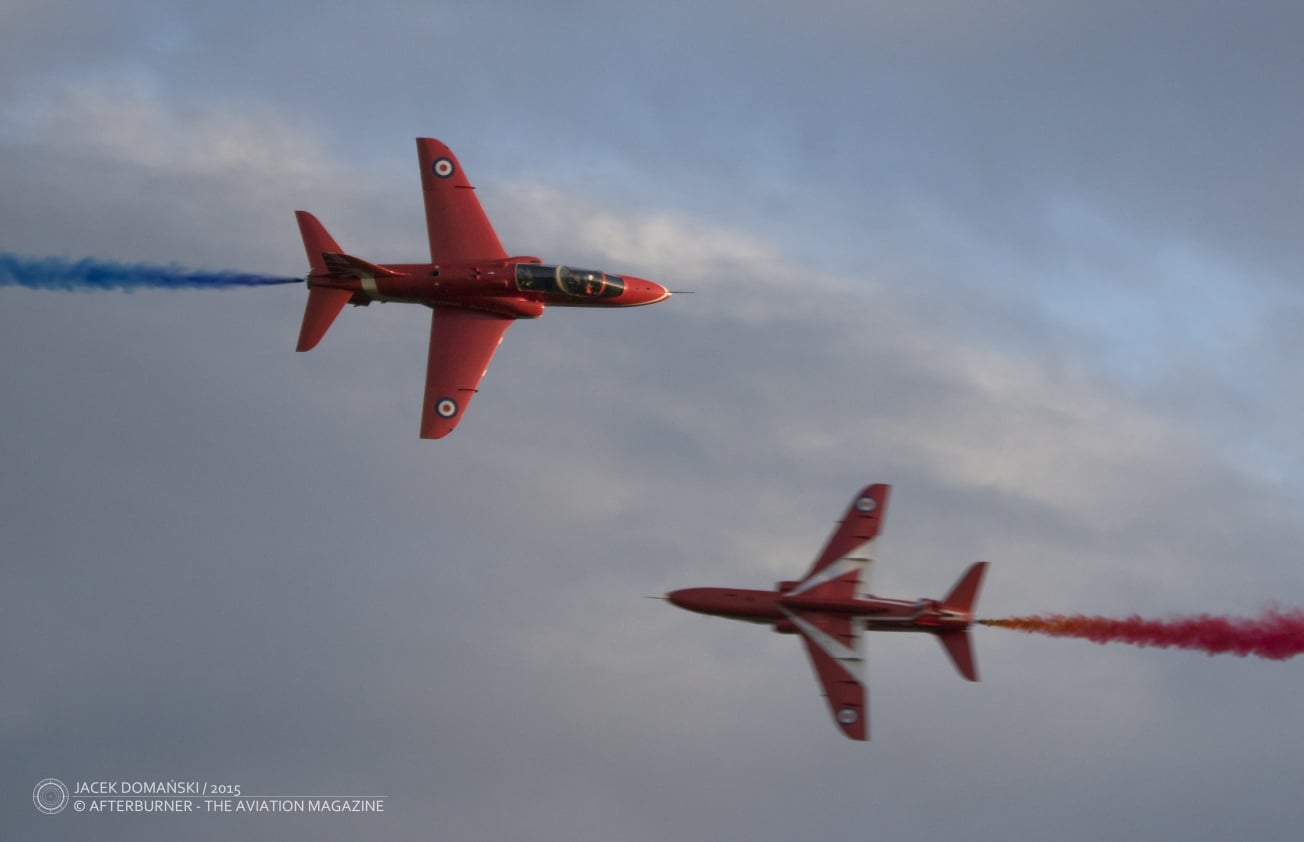 The first flight of Hawker Siddeley Hawk, a jet-powered advanced training aircraft.
Manufactured subsequently by Hawker, British Aerospace and then BAE Systems companies (with the licence production in India, by Hindustan Aeronautic Ltd.), Hawk is among the most successful and most recognized jet-powered trainers, with more than 1,000 aeroplanes made so far.
Hawk is (or was) operated by almost 20 air forces all over the world, from Australia to Zimbabwe. The latter was however forced to retire its Hawk fleet in 2011, as the result of the Second Congo War and international sanctions that followed. During this conflict, the Zimbabwe Air Force used the Hawks in the role of a low-cost combat aircraft.
Undoubtedly, the Hawk popularity in the public eye has grown because this trainer is also operated by several military aerobatic groups around the world – Midnight Hawks (Finland), Surya Kiran (India), Saudi Hawks (Saudi Arabia) and the RAF Red Arrows (UK).
Pictured are the Red Arrows Hawks during display at Sanicole Sunset 2015.