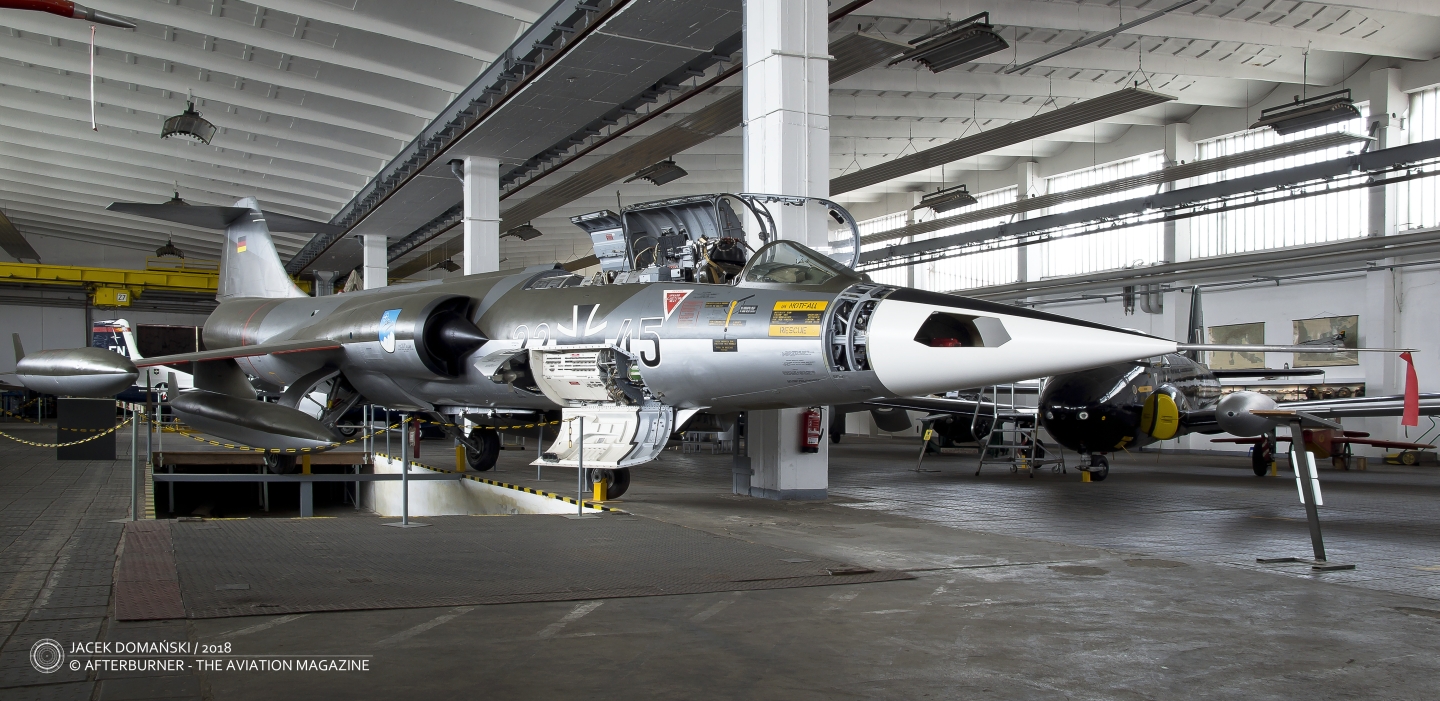 The last operational flight of F-104 Starfighter in the German Air Force.
Lockheed F-104G Starfighter ´98+04´, operated by the Wehrtechnische Dienststelle 61 (Technical and Airworthiness Centre) in Manching, took-off for the last operational flight of F-104 in German Luftwaffe. This final flight occurred approximately three and a half year after all Starfighters were already withdrawn from the operational units in October 1987, and WTD 61 remained the sole operator of F-104G and TF-104G for a next few years.
The first F-104 Starfighters for Luftwaffe were delivered in 1960. The purchase of Starfighters was done under a cloud of bribery scandal (the so-called ´Deal of the Century´), but the charge was not proven. Modernized from the initial interceptor role, the Starfighters were offered for Luftwaffe as a multi-role combat aircraft. Shortly, the German Air Force became one of the primary Starfighter operators, receiving 916 aircraft in total – more than 35% of all F-104s built.
And it was Germany where the F-104 got its bad reputation and launched ´the Starfighter crisis´ in 1966, due to disastrous operational record – 292 of German Starfighters were lost in accidents, killing 116 pilots (32% of the F-104 fleet). Only in 1965, 27 German F-104s crashed and caused 17 casualties.
The F-104 quickly came to be nicknamed ´Witwenmacher´ (widow-maker) or ´Fallfighter´ and the morbid joke circulated the country, that if you wait long enough at any random place in Germany, once the Starfighter would crash there. Although the German accident rate seems incredible, it wasn´t the highest one ever – it was exceeded by Italy, Belgium and Canada.
The reasons behind such high accident rate are still a subject of many discussions, however the main reason could be caused in changing the initial good-weather interceptor role into the multi-role aircraft – used for ground-attack missions and low-level flying in different weather conditions.
Today, many F-104s could be found preserved in German aviation museums and air bases. Our picture shows one of such aircraft, F-104G ´22+45´, exhibited at Luftfahrtmuseum Wernigerode.