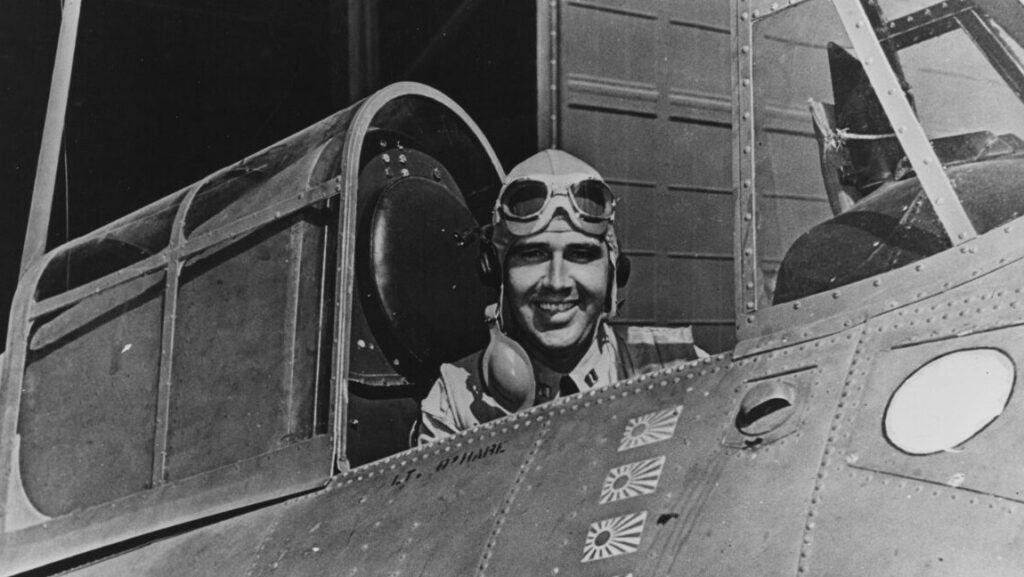 On 26th November 1943, Lieutenant Commander Edward Henry O'Hare – the US Navy´s first fighter ace – was shot down during a night intercept mission, flying a Grumman F6F Hellcat. His aircraft was never found.
Edward ´Butch´ O´Hare was born on 13th March 1914 in St. Louis, Missouri. He graduated from the Western Military Academy in 1932 and next year began another study at the US Naval Academy, then served two years on USS New Mexico battleship. In 1939, O´Hare started his flight training at Naval Air Station Pensacola.
In May of 1940, after finishing the aviation training course, O´Hare was assigned to Fighter Squadron Three (VF-3), then stationing on board of USS Saratoga aircraft carrier. When Saratoga was damaged by a Japanese torpedo in January of 1942, VF-3 and O´Hare were transferred to USS Lexington.
On 20th February 1942, during a mission of penetrating an area north of New Ireland, the Lexington aircraft carrier launched most of her combat aircraft to intercept Japanese aeroplanes spotted approximately 60 kilometres away. O´Hare and his wingman, Marion ´Duff´ Dufilho – both flying F4F Wildcat fighters – were the only ones that were held back to protect the Lexington in case of possible attack.
Shortly thereafter, a formation of nine Mitsubishi G4M ´Betty´ bombers was picked up by radar and O´Hare´s section was ordered to intercept them. However, Dufilho reported that his guns were jammed therefore leaving ´Butch´ the only one to defend the carrier.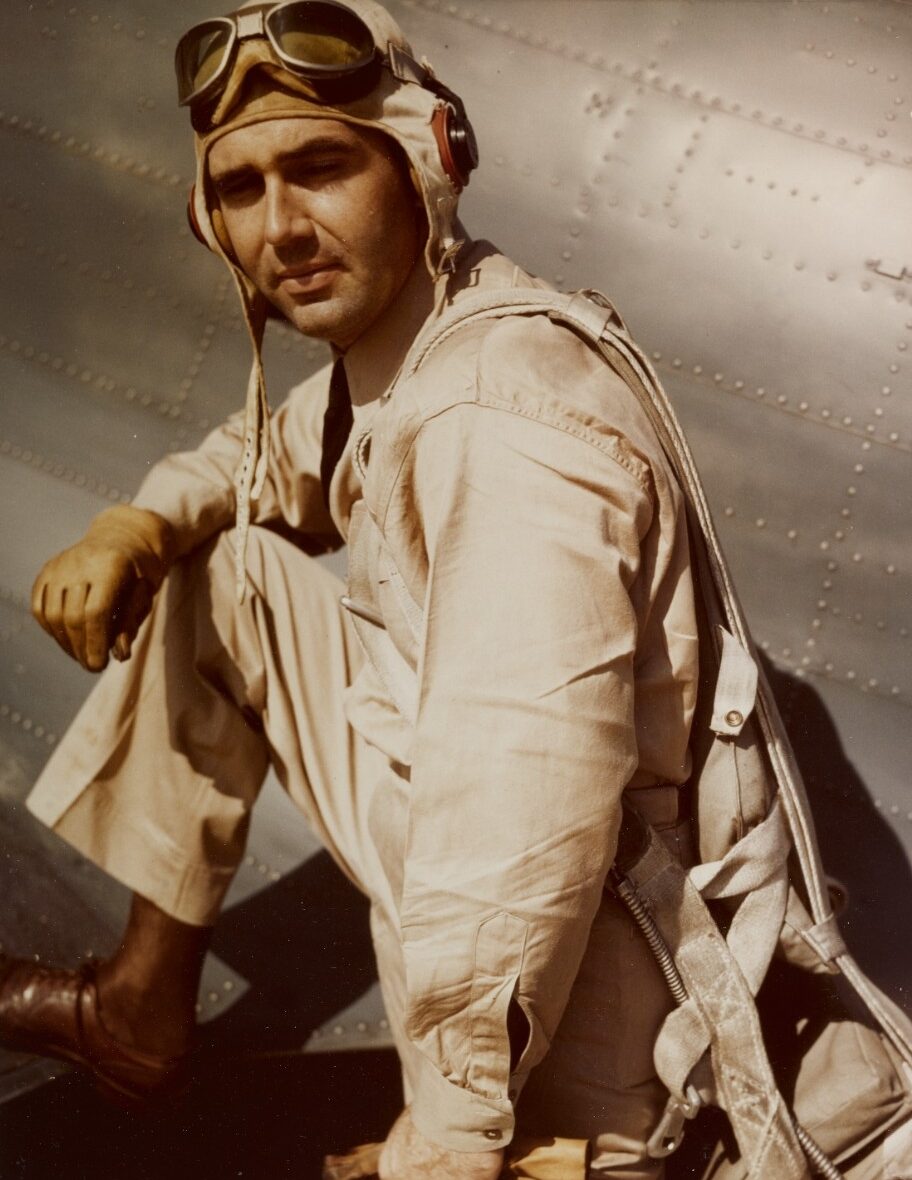 Despite being the only fighter assigned the task and having a limited amount of 450 rounds per gun, O´Hare managed to perform four attacks on the Japanese formation until he run out of ammunition. He was convinced that he shot down six ´Bettys´ and damaged one more, but it was later reduced to five – based on the fact that four bombers were still in the air after O´Hare´s fourth attack.
Nevertheless, five aircraft were enough to became a flying ace, the first one within the US Navy. Additionally, O´Hare was promoted to lieutenant commander and became the first naval pilot to receive the Medal of Honor.
Later research proved that in fact, O´Hare destroyed only three G4M bombers in the air and significantly damaged the fourth one. The crew of the latter tried to crash into the Lexington but did not manage to reach the ship and ditched close to the carrier.
That research, however, in any way does not make O´Hare´s action less valuable. Flying alone against nine enemy aircraft, with limited amount of ammunition, he managed to destroy four Japanese bombers and caused that bombs dropped by those that left, missed the Lexington. Without any doubts, O´Hare was the one who saved the carrier on that very day.
After his brave performance, O´Hare was released from combat duty and participated in several ceremonies organized in the United States in his honour. In June of 1942, he was assigned the task of training other pilots in combat flying and tactics. Nonetheless, he planned to return to action as soon as possible.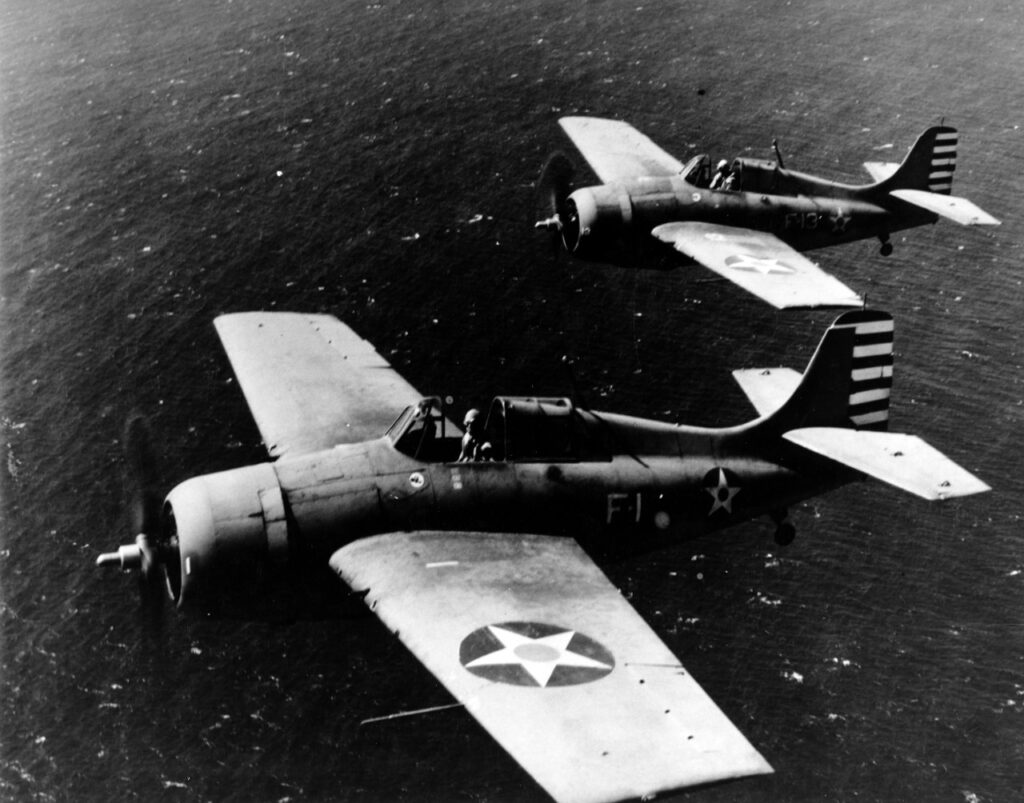 He finally returned to combat in the middle of 1943, this time being assigned to VF-6 and flying a new Grumman fighter, the F6F-3 Hellcat. Initially, the VF-6 and O´Hare embarked the USS Independence light aircraft carrier and later were transferred to the USS Enterprise, the most-decorated American ship in the World War II.
On 26th November 1943, aircraft from the Enterprise participated in an innovative combat mission – a night-time intercept of Japanese intruder aeroplanes, performed by a mixed formation of Hellcat fighters and TBF Avenger bombers.
During the mission, the US Navy aircraft were engaged by some G4M bombers. Then, according to official reports, O´Hare´s aeroplane was caught in a crossfire. He vanished out of the sight and did not return to the carrier.
O´Hare was initially reported missing in action but a year later officially declared dead. Neither his body nor aircraft were found. The question, if ´Butch´ was killed by Japanese gunners or shot down by friendly fire, remained open for more than fifty years. In 1997, after a long and complicated research, Steve Ewing and John B. Lundstrom finally stated that O´Hare was killed by a lucky shot from forward gunner of ´Betty´ aircraft (Fateful Rendezvous: The Life of Butch O'Hare, Chapter 16).
Edward Henry O'Hare was honoured in 1945, when the new US Navy destroyer was named after him. In addition, on 19th September 1949, the Chicago airport was renamed O´Hare International Airport. A replica of his F4F-3 Wildcat ´White Fifteen´ fighter, flown by ´Butch´ during his famous combat in February 1942 is exhibited at the airport (Terminal 2, near Gate E1).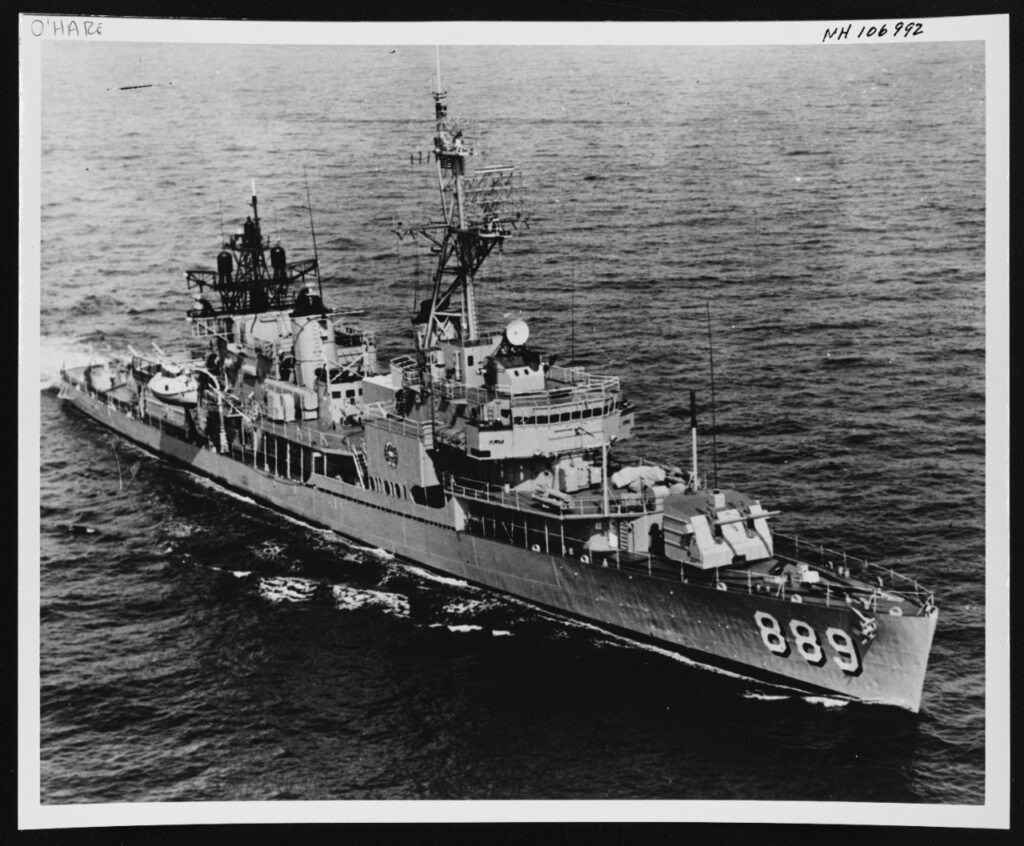 Cover photo: Lieutenant Edward Henry (´Butch´) O'Hare, USN, seated in the cockpit of his Grumman F4F Wildcat fighter, circa spring 1942 – US Navy, Office of War Information collection, 208-PU-14842, Naval History and Heritage Command, Washington, DC; public domain